Just for a baked potato, two gorillas fight in horror, not respecting each other.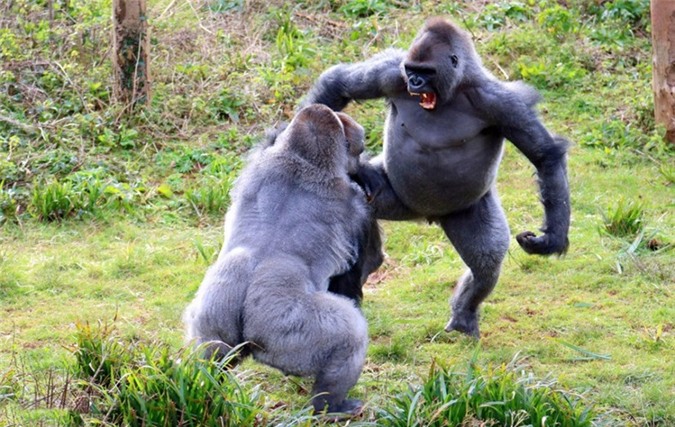 At Paignton Zoo in Environmental Park, Devon two Siver Black gorillas rush into each other, frantically fighting each other just to steal a baked potato. The scene of the gorilla battle makes visitors extremely surprised and excited.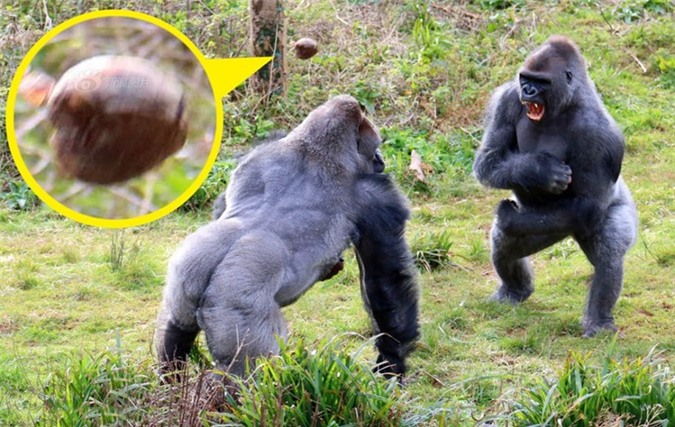 These two ferocious gorillas are Pertinax, 33 years old, weighing 172 kg, and Kiondo, 13 years old, weighing 186.5 kg. They both love their food, especially the baked potatoes.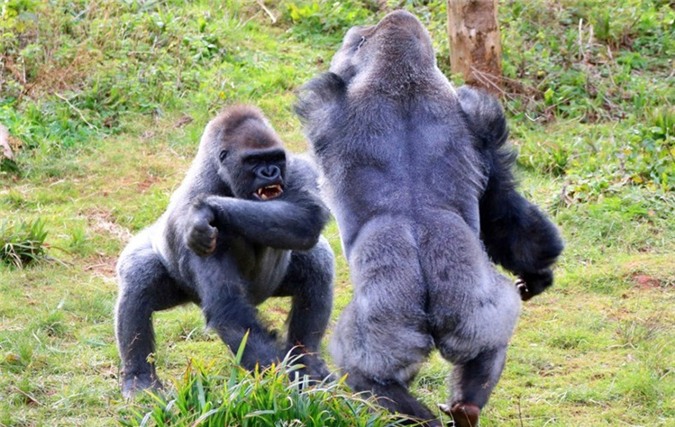 Normally, their caretakers would throw a lot of potatoes so that they could eat freely, without conflict, but on that day, both Pertinax and Kiondo looked at the same baked potato, and they were determined not to give up to each other.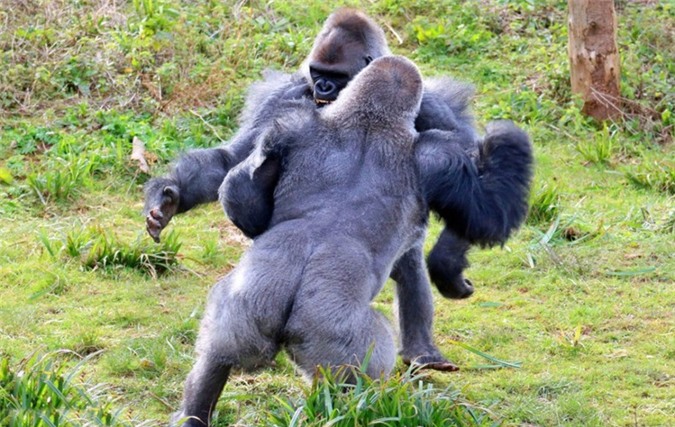 Pertinax and Kiondo went crazy, attacking each other fiercely, using powerful punches and sharp teeth to fight. In the end the battle was inconclusive and both gorillas separated themselves to find other potatoes.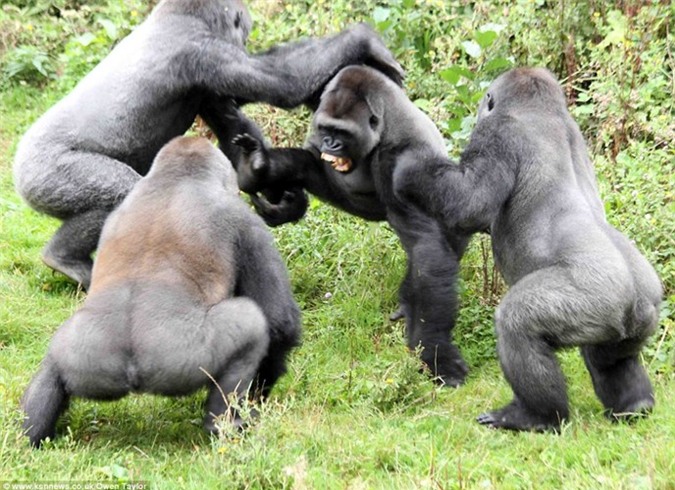 Not long ago, at Paignton Zoo, there was also a melee of a group of gorillas.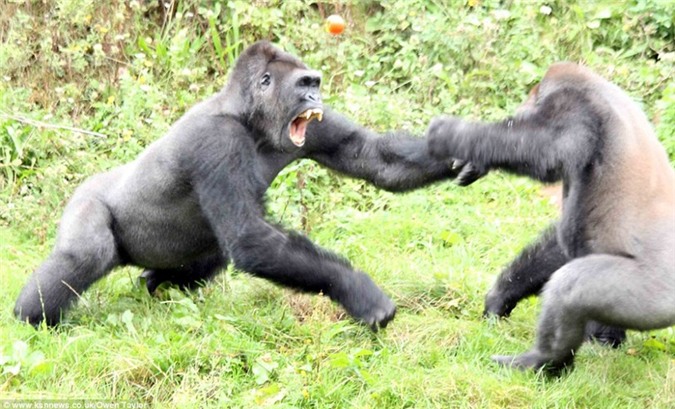 They tear, punch and fight each other just to get a tomato thrown in by tourists.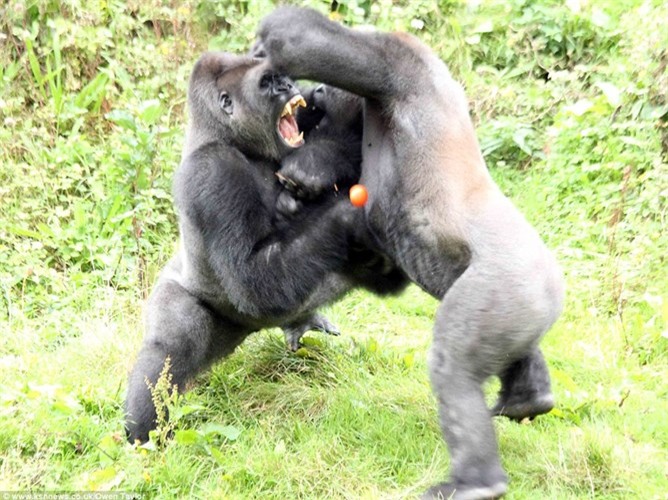 Initially, the battle only involved two gorillas, but after a monkey stood outside took advantage of the opportunity, trying to take advantage of the fisherman's advantage to pick up the tomato, the melee began.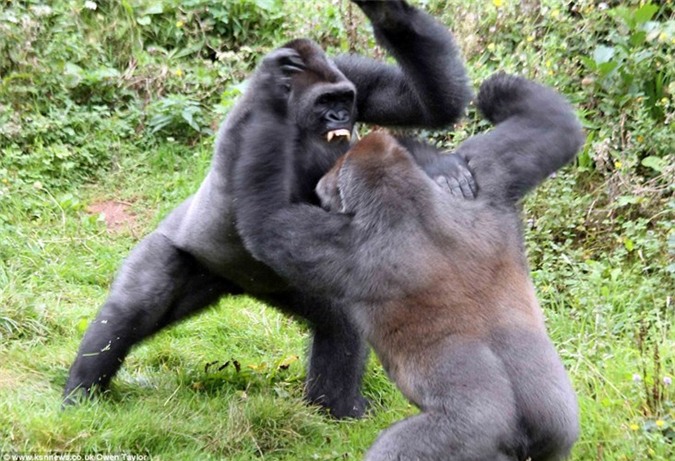 The battle was not in pairs, dueling anymore, but had turned into a melee, they rushed in to bite anyone who intended to monopolize the tomato.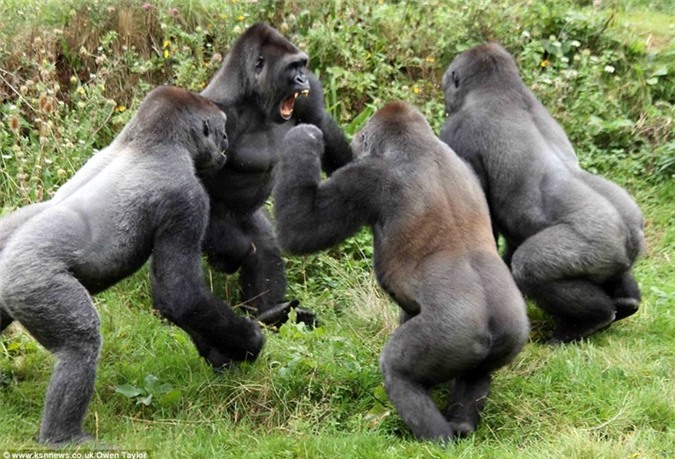 The climax is that all four gorillas rush to fight wildly. According to zoo staff, this is a group of gorillas with strong personalities, who have just been separated from the herd to live independently, so they are somewhat aggressive and cannot control their behavior.