Wildlife conservationist Dean Schneider shared the moment the lions greeted him after a long trip at the Hakuna Mipaka Oasis reserve in South Africa on his social media profile .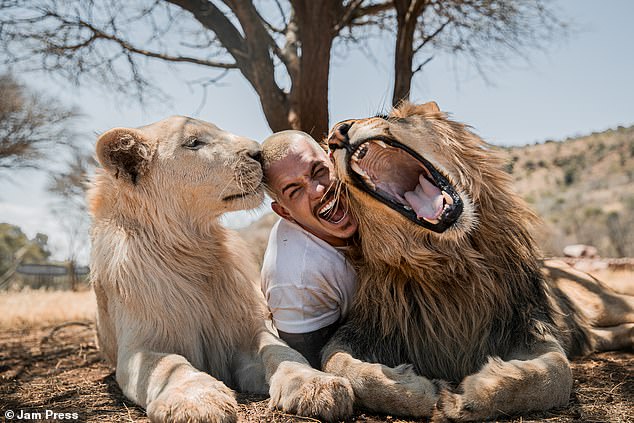 Dean Schneider stands calling for lions in the middle of the forest, 3 lions rush towards him and knock him to the ground. They are happy to welcome their caregiver back from a long trip.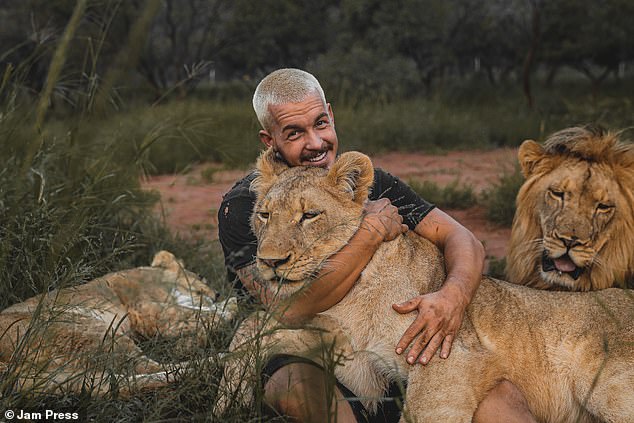 Dean Schneider often posts pictures and videos of him playing with wild animals on social networks.
"The distance made us realize how close we wanted to be. To be loved and welcomed by all the lions like this is the most wonderful and satisfying thing in my life. That's why I do everything," Dean shared.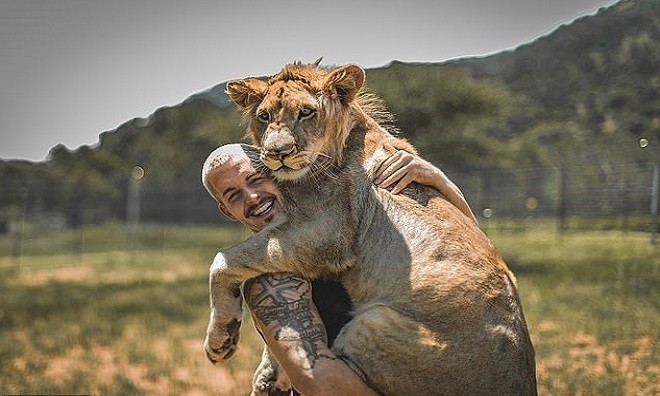 "With lions, I know exactly how they think and act . I regularly communicate and spend time with them. So I've never been scared even when they hurt me," Dean said.
Dean Schneider was very successful in the business but he decided to pursue his passion for wildlife.
Dean quit his job as a financial planner in Switzerland to move to South Africa and start a project called Hakuna Mipaka, which means "Unlimited" in Swahili. Thanks to this project, many wild animals are rescued from poachers , private zoos or circuses, where they are forced to entertain.
Today, he lives on a wildlife sanctuary in South Africa. He regularly shares photos and videos of him playing with wild animals deemed dangerous via Instagram.
So far, Dean has saved dozens of animals including lions, hyenas , monkeys, snakes, cheetahs. All are raised in a 360-hectare sanctuary, guarded by 6 security guards. Each animal is periodically checked by a veterinarian and is free to run around and enjoy life in the natural environment.