Striker Vinicius lost his temper because of racism and received a red card for cooling off in the seventh minute of the match Real lost 0-1 at Valencia in round 35 of La Liga.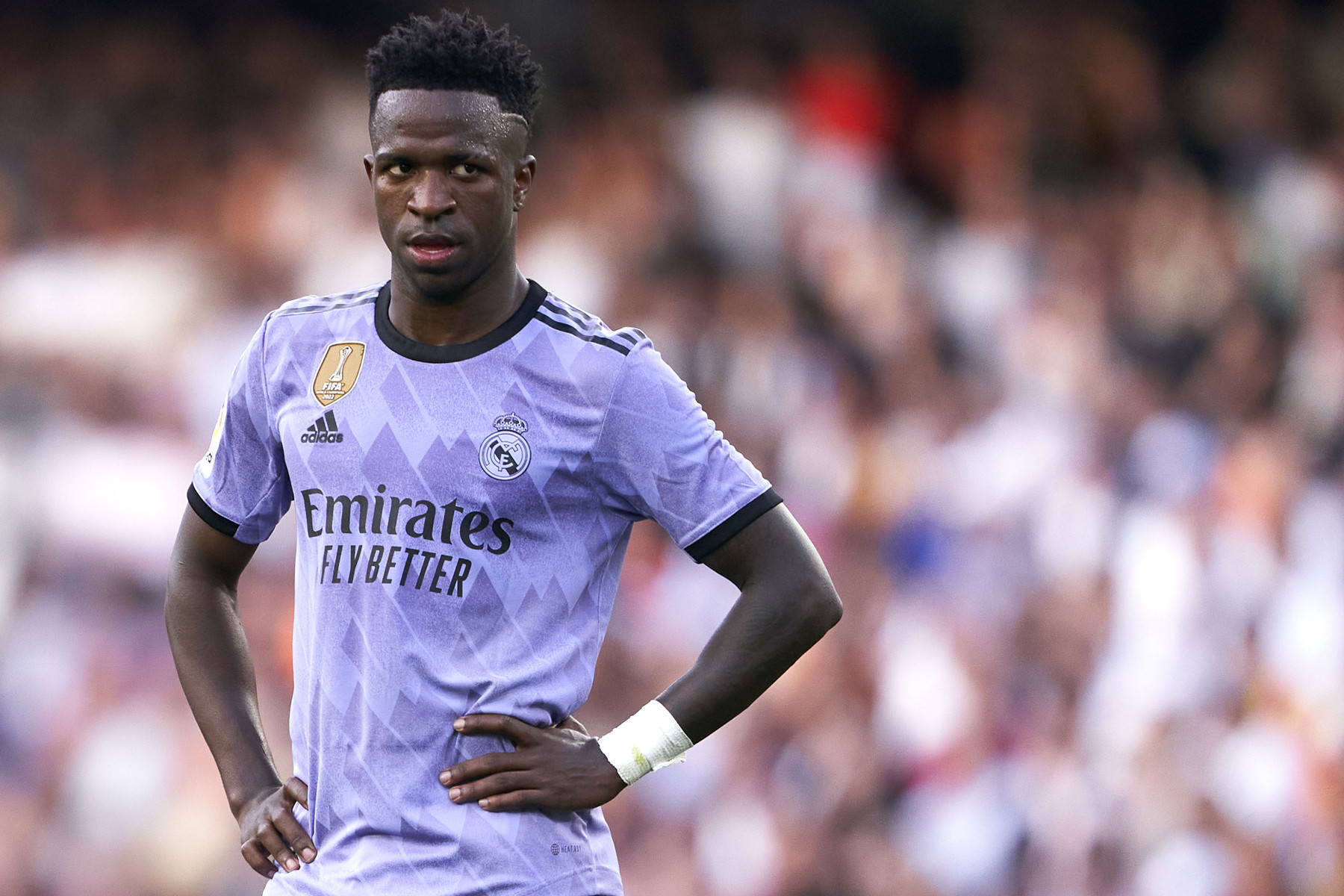 According to Spanish newspaper Marca , Vinicius lost his temper and pointed at fans who made racist comments on the Mestalla stadium. The Brazilian striker also complained about the incident to referee De Burgos Bengoetxea. Mr. Bengoetxea then went to speak with Valencia coach Ruben Baraja and his delegate on the pitch to broadcast a message from the public address system calling for an end to the insults.
Mr. Bengoetxea has introduced a new rule, putting the match at risk of being suspended. FIFA recently allowed referees to suspend or even cancel matches because of racist incidents.
In the first, he asked the notice to stop the insults and hurl objects on the pitch. Not long after, Vinicius continued to denounce a specific audience, prompting the Mestalla's public address system to replay the message. The third warning means the game will be paused. At that time, it was Bengoetxea who reassured the Real striker. "Believe me, next time we'll be off the field," he told Vinicius.
However, the 22-year-old striker could not keep his composure and hit Hugo Duro in the face in a situation where players from both teams clashed in the seventh minute. The referee initially showed a yellow card, but changed it to a red card after consulting the VAR. As he left the field, Vinicius held up two fingers in the direction of the stands filled with enthusiastic fans, hinting that Valencia is likely to be relegated next season.
After the match, Vinicius wrote on Instagram : "The reward that the racists are giving me a red card. This is not football, it is La Liga. This is not the first time, nor the second time. second or third. Racism is normal in La Liga. The opponents think it's normal, so the organizers and teams encourage it."
In the post-match press conference, coach Carlo Ancelotti said he had talked to Vinicius but did not want to change his student because of racist words. According to the Italian coach, the referee should have been stronger and canceled the match.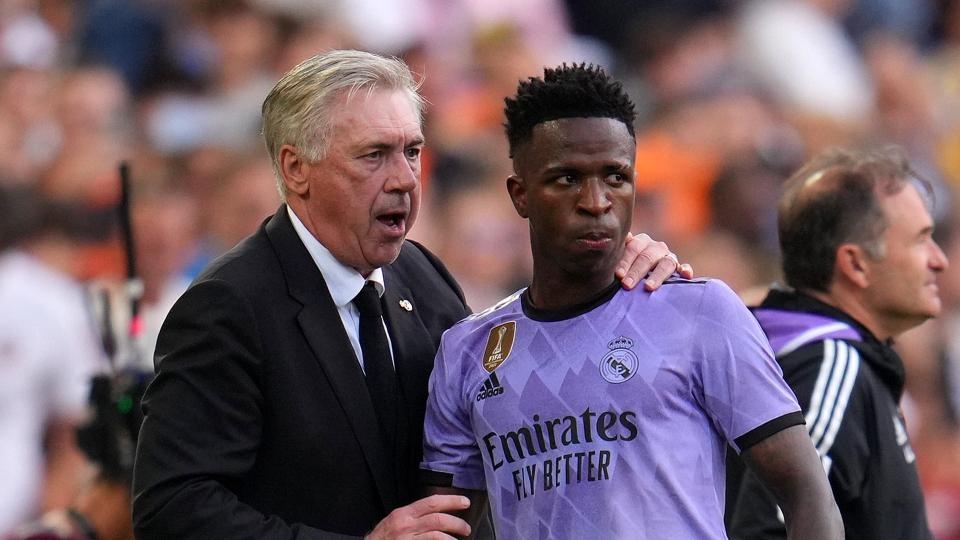 On the La Liga side, the organizers of this tournament confirmed that they will collect images on the Mestalla stadium to investigate the above incident. This organization asserts, does not allow racist behavior to exist at the tournament.