The ability to transform from a simple caterpillar to a snake helps this cunning caterpillar to repel predators while still in its larval stage, before developing into its pupal stage.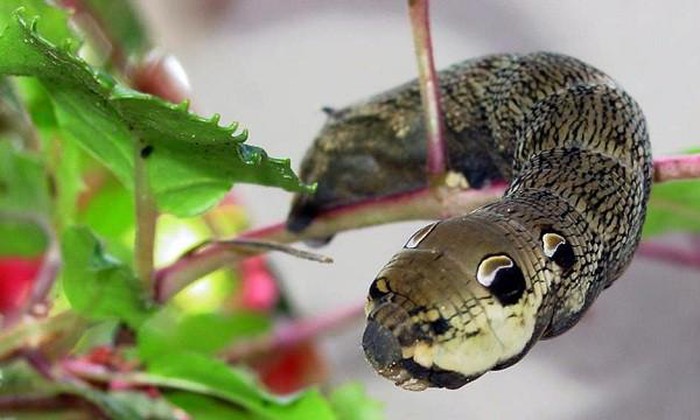 This worm is the larva of a large moth called Deilephila elpenor.
They have a basic size of only about 75mm with maybe two colors green and brown.
This worm possesses special eyes when each of its eyes contains two different eyes, containing 9 light-sensitive cells.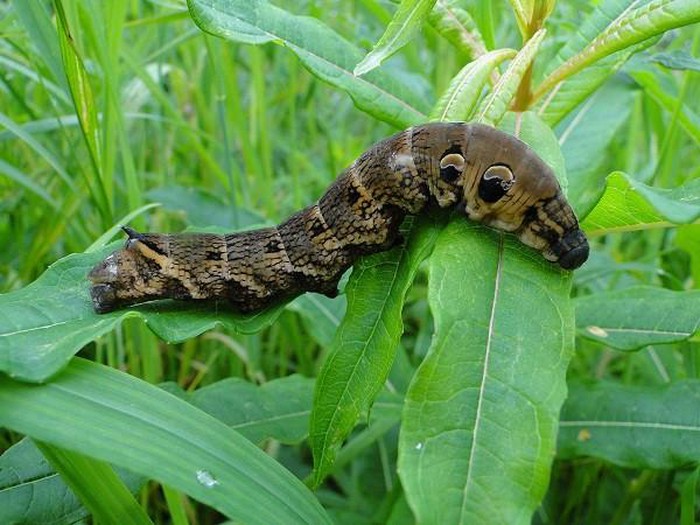 Therefore, this is one of the extremely "observant" species, especially when observed at night.
From a distance, this greasy blue caterpillar appears to be a very tempting treat for any carnivore. However, it has an interesting talent that is from worms to  snakes at any time.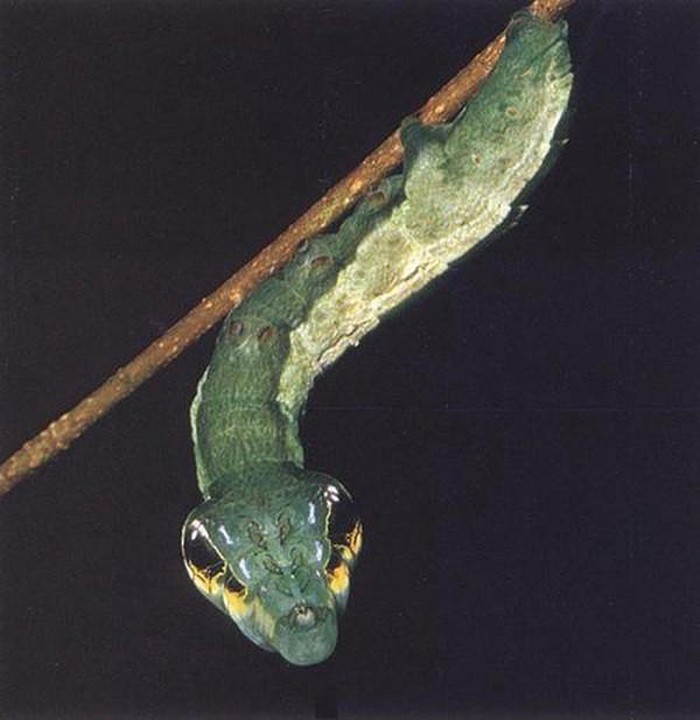 When the enemy approaches, the caterpillar can transform very quickly, becoming a snake hanging on a tree.
They crammed with legs and bulged one end of their body, and were spotted like the head and face of a dangerous snake. In addition to the ability to disguise, this caterpillar even mimics how to behave like a snake
 .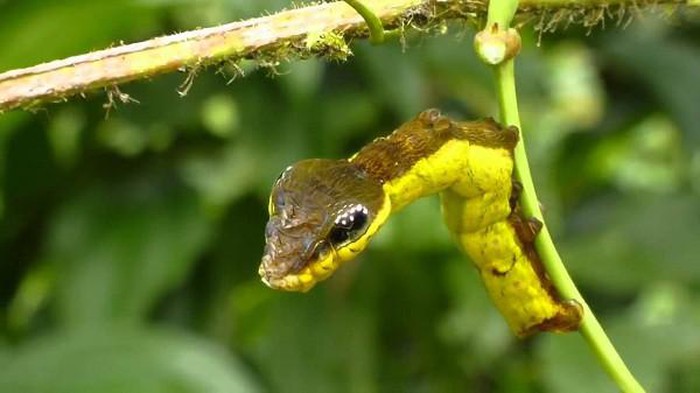 When another creature approaches, the caterpillar also pretends to attack. Of course, it can't bite like a fearsome reptile.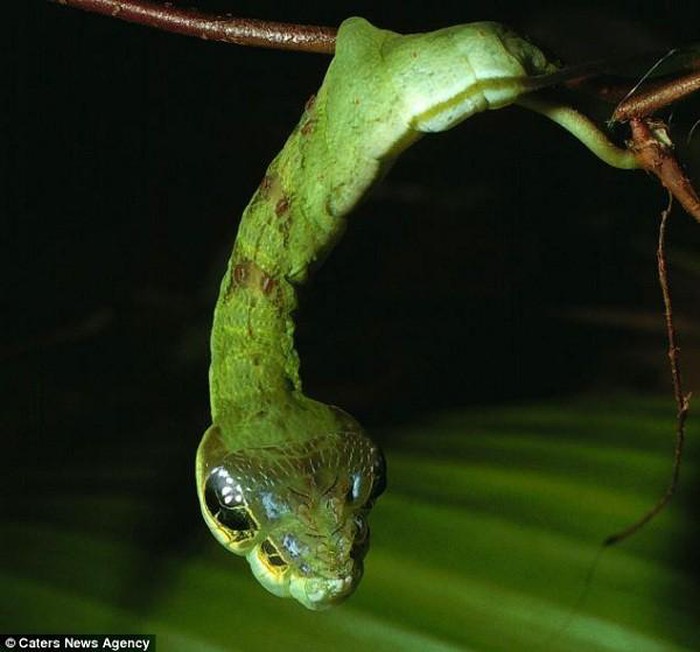 In the wild, for this snake-like caterpillar, the two most dangerous enemies are birds and lizards.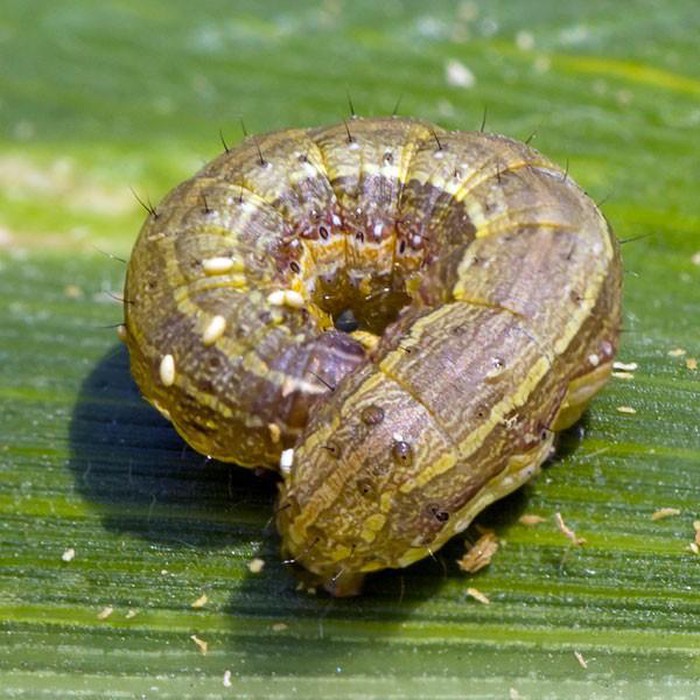 Professor Daniel Janzen, a biologist from the University of Pennsylvania (USA), said the moth's ability to transform is simply to scare away predators while still in the larval stage, before develop into the pupal stage.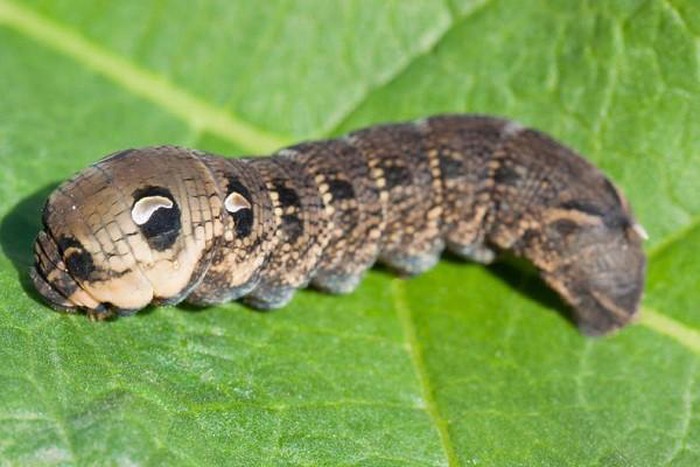 When normal, they do not look much different from other worms.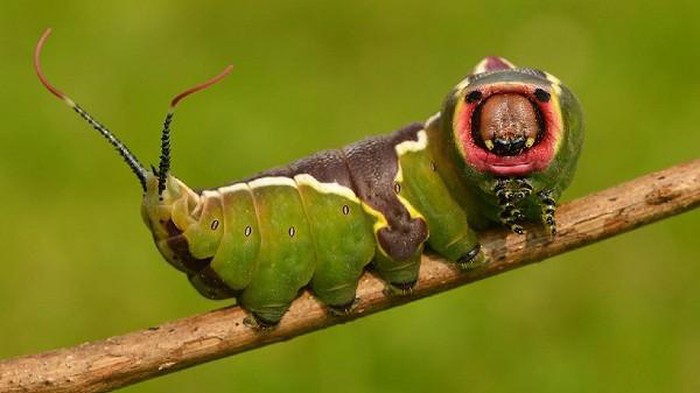 Or there are sometimes funny shapes like this.