A Siberian tiger attacked a female zookeeper in front of dozens of tourists in Russia.
The Daily Mail on November 5 reported that the attack happened at the Kaliningrad Zoo. The male tiger named Typhoon suddenly attacked the female employee because the cage door was left open when the victim brought food to the animal.
The incident happened right in front of many tourists.
However, the female employee was lucky to escape death when bystanders shouted and threw rocks at the Typhoon to drive it away. Some men even took furniture from a nearby cafe and threw it inside to attract the tiger's attention and facilitate the victim's escape.
The female employee sustained serious but not life-threatening injuries and was taken to the hospital.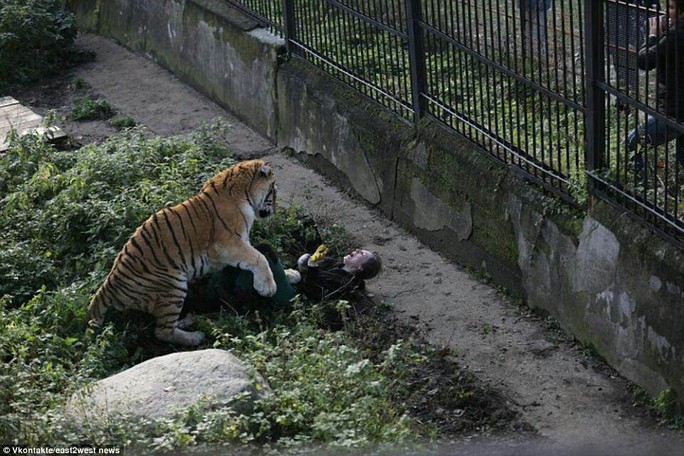 The tiger pounced on the female employee and fell to the ground. Photo: Vkontakte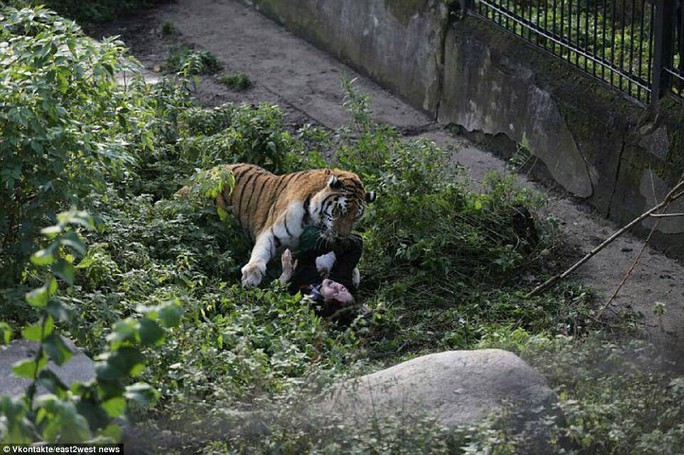 Luckily the victim survived. Photo: Vkontakte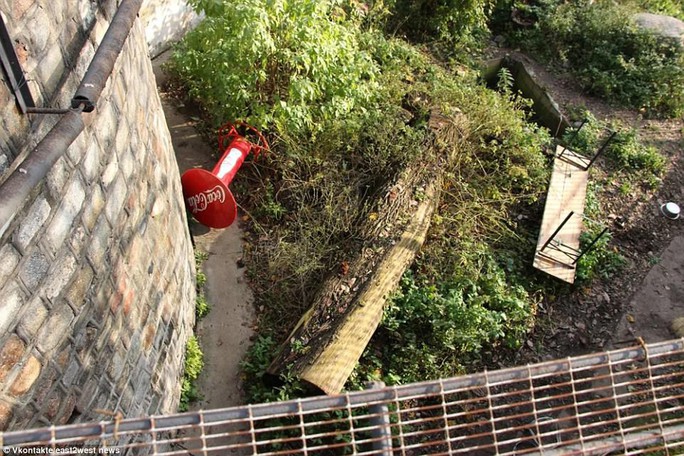 Tables and chairs were thrown in by the guests to scare away the tiger. Photo: Vkontakte
"The girl's face was bleeding. She was screaming and trying to fight the animal" – a witness recounted. At the time of the attack, there were no other personnel in the area. Therefore, the guests are the ones who save the victim and call the ambulance.
Then, some new staff members arrived at the scene and shot tranquilizers at the tiger. However, this information was denied by some witnesses.
An investigation is underway. According to zoo management, Typhoon was "stressed" following the attack but will not be destroyed. "This is the first time that tigers at this zoo have attacked people. Siberian tigers are territorial animals. Protecting their territory is their natural instinct and Typhoon only acts on instinct," a statement said. member said.
It is known that Typhoon is 16 years old this year while Siberian tigers living in the wild only have a lifespan of about 15 years. One source said the animal had never shown any aggression towards the staff.