Ronaldo has officially surpassed his younger counterparts Haaland and Mbappe to lead the race for the highest scoring player of 2023. Once again, the impressive goal-scoring ability of Cristiano Ronaldo has left everyone in awe, despite being 38 years old. The Portuguese superstar scored two goals during an away match in Bosnia & Herzegovina as part of the EURO 2024 qualifiers.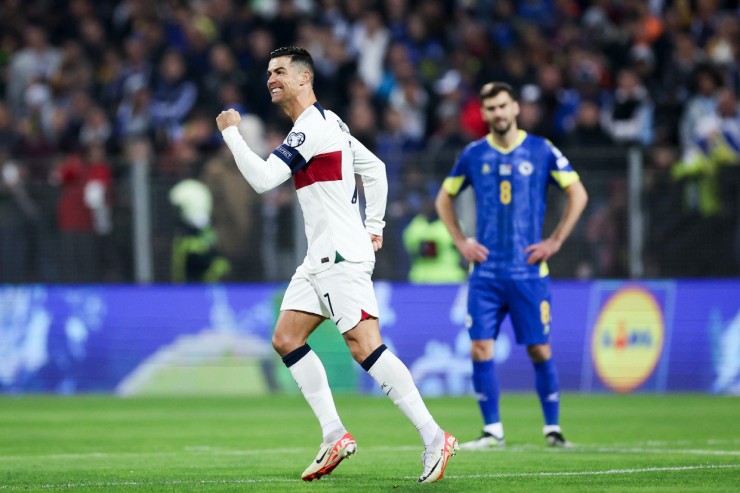 Ronaldo shines once again in Portugal's national team jersey. In the 5th minute, CR7 scored the opening goal from a penalty kick. This marks his 160th successful penalty kick in his career, an impressive feat in the history of football. However, considering Ronaldo's more than 20 years of professional experience, this number is not necessarily remarkable.
Just 7 minutes after his first goal, the 38-year-old superstar completed a brace with a beautifully executed goal that showcased his sensitivity in breaking the offside trap. With this goal, Ronaldo became the highest-scoring player of 2023 in all competitions, with a total of 40 goals for Al Nassr. He surpassed Erling Haaland, who is in second place with 1 less goal, and Kylian Mbappe, who is in third place with 5 less goals. While the pair behind him are still in their twenties, Ronaldo is nearly 40 years old. He is proving that age is just a number as long as the desire to win remains strong.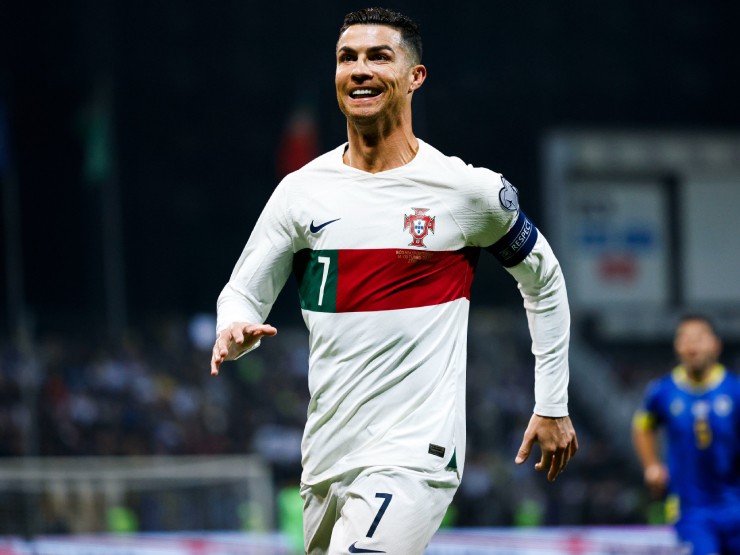 Even at the age of 38, Ronaldo continues to impress others with his goal-scoring abilities. He has achieved this feat for the 12th time in his career by scoring 40 goals/year on the Gregorian calendar. The Portuguese superstar has accomplished this continuously from 2010 to 2018 but was interrupted in 2019 and 2022.
Moreover, CR7 has also returned to the race for the "Top scorer in EURO 2024 qualifiers" by leading alongside Romelu Lukaku. Both have scored 9 goals each.
The Portugal national team still has two more matches in the EURO 2024 qualifiers, while Belgium has three if the postponed match against Sweden is included. Therefore, this race will be very thrilling.
While most of his peers have retired and switched professions, Ronaldo still tirelessly takes the field every week. More importantly, this superstar continues to shine consistently, whether it is in Saudi Arabia or on European football fields.