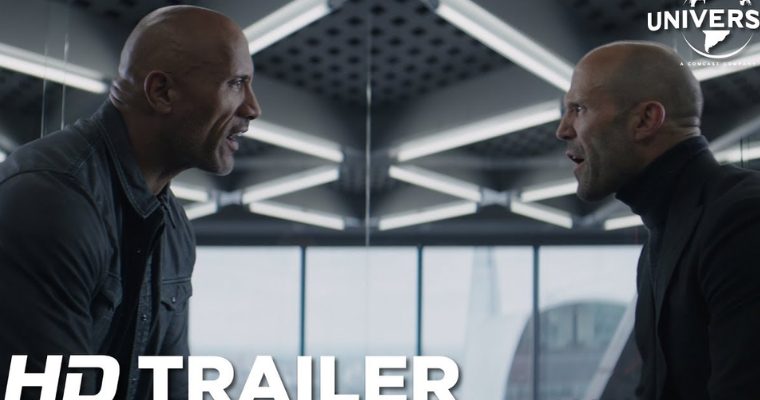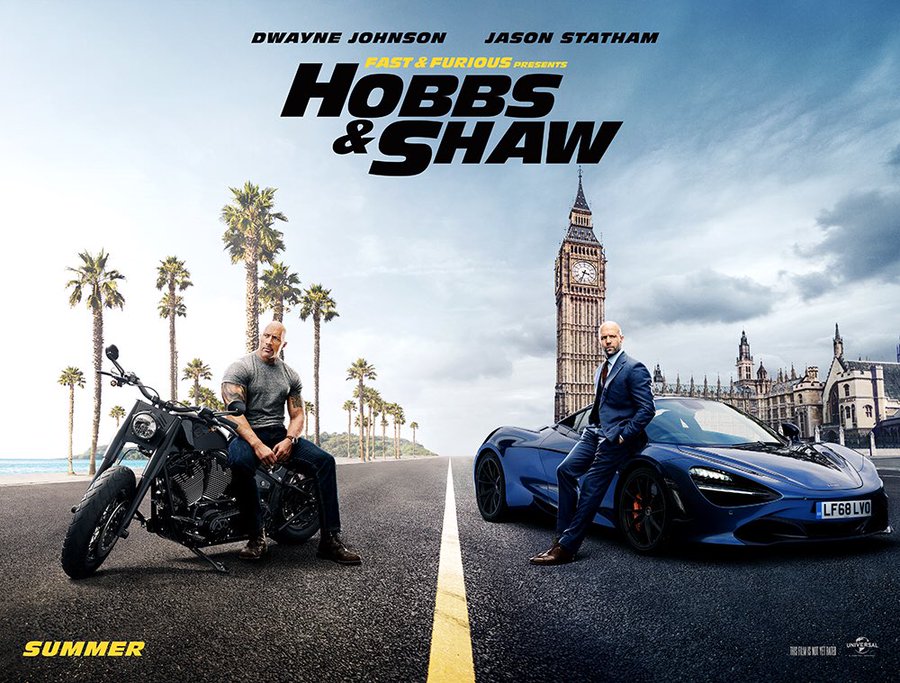 The Rock, Idris Elba and Jason Statham (L-R) in 'Hobbs And Shaw'
The action-packed first trailer for The Rock and Jason Statham's Fast and Furious spin-off, Hobbs & Shaw, has been released today.
The Rock, AKA Dwayne Johnson, returns as his Fast and Furious character – former U.S. Diplomatic Security Service agent, Luke Hobbs. He teams up with Statham's ex-MI6 character, Deckard Shaw, to take on a new villain called Brixton, played by Luther actor Idris Elba.
The ninth film in the Fast and Furious franchise – which has grossed an estimated £3.82 billion at the Box Office overall – Hobbs & Shaw follows The Fate of the Furious where Dom, played by Vin Diesel, was drew into a world of terrorism.
In the new trailer, Elba's character can be seen undergoing some new, evolutionary modifications to make him bulletproof. "I'm dealing with the future of the planet. I'm the necessary shock to the system. I am human evolutionary change – bulletproof, superhuman," he can be heard saying. You can watch the full trailer here: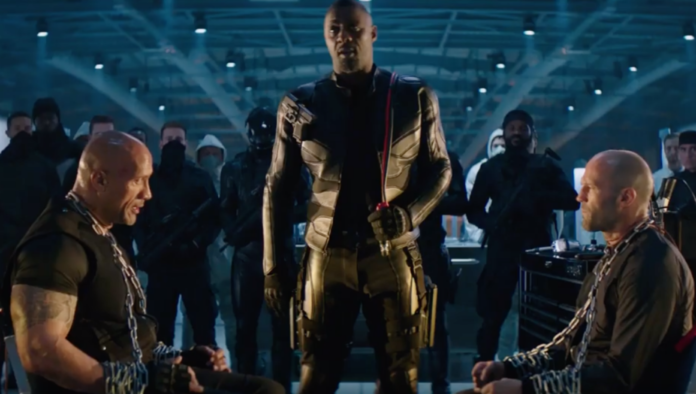 In addition to car chases, fight scenes and dozens of action-packed moments – at one point all three characters can be seen scaling down the side of a sky-scraper – there's also some comedy from Johnson and Statham with the two seen humouring each other throughout.'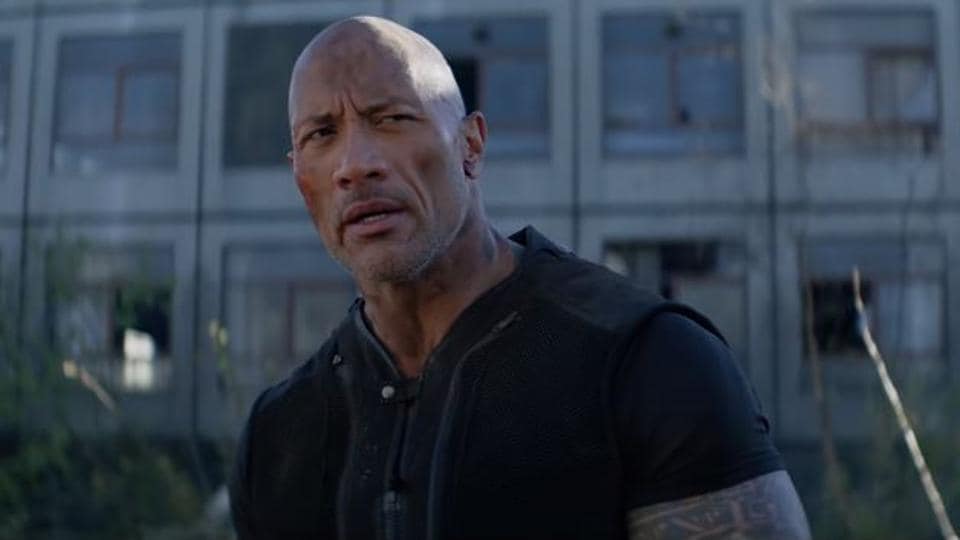 The idea of giving Hobbs and Shaw their own film came about after some on-set improvising from the last film which revealed how well the two worked together on screen.
Speaking to BBC News, writer and creator of Hobbs & Shaw said: "It wasn't until [The Fate of the Furious], where we put them together in a prison, that we saw how well Jason and Dwayne bounced off each other…And really, we have so many takes of the things they would say to each other off the cuff that were so funny, [the chemistry] was kind of undeniable."
He added: "We've always wanted to expand the Fast universe, there's definitely more stories to be told there, stories that happened to these characters in between the major tent-pole adventures, and it just seems like Dwayne and Jason was the clear way to do it."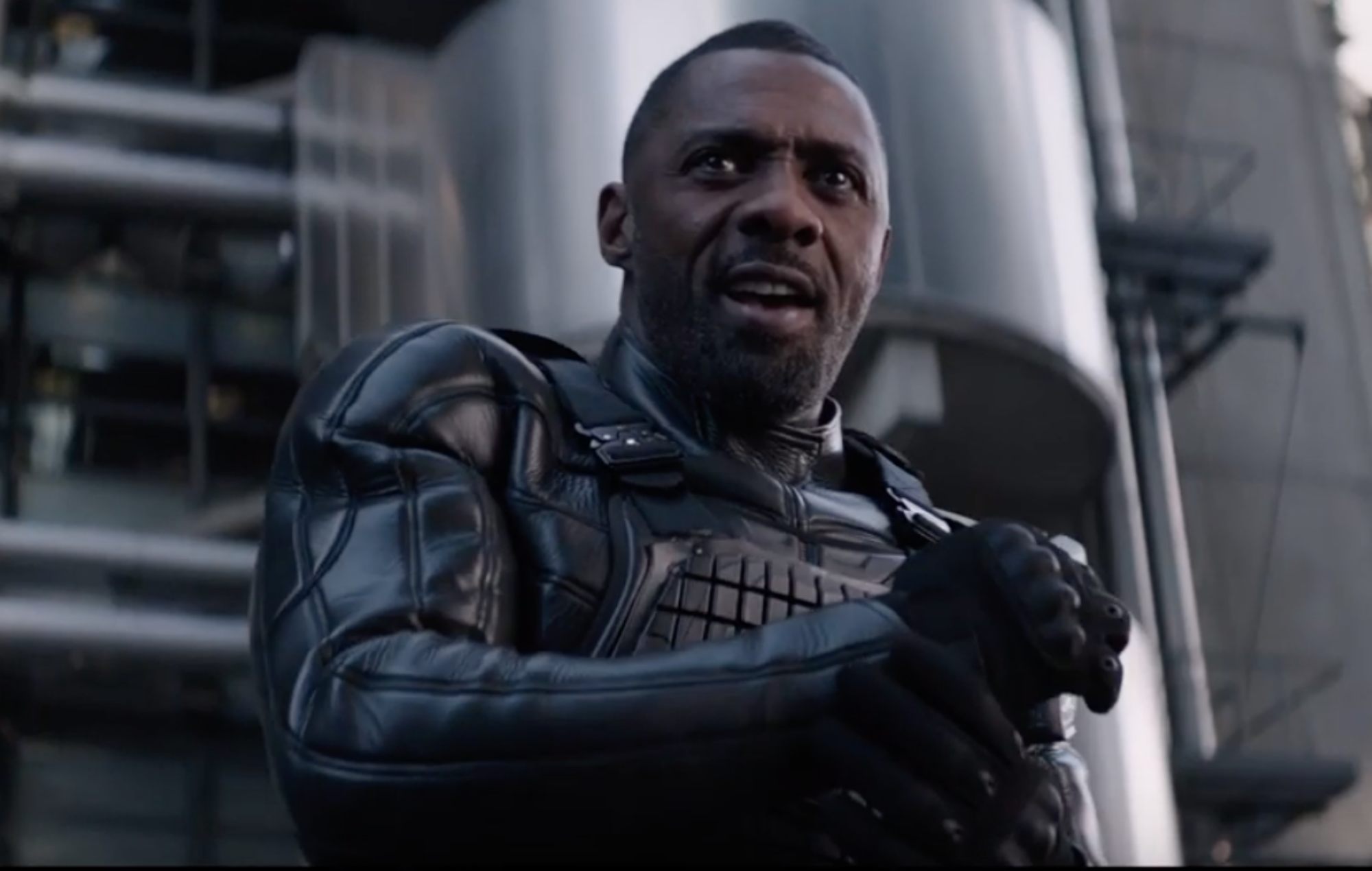 The Crown's Vanessa Kirby plays Shaw's sister Hattie in the film, an MI5 agent who is involved in the action throughout. Kirby can be seen in many of the trailer's most action-packed scenes.
Johnson also announced news of the trailer's arrival on Twitter, along with a quote from his character: "I'm what ya call a nice cold can of whup ass."