He earned a thunderous reception by scoring yet another goal on his MLS debut.
So it was no surprise that Lionel Messi and his wife Antonela Roccuzzo were mobbed by fans as they headed out for dinner with his Inter Miami teammates at the prestigious COTE Miami restaurant on Sunday night.
The football star, 36, was once again surrounded by supporters as he left the meal with his wife of six years, after coming off the bench to score during Inter Miami's clash against New York Red Bulls on Saturday.
Messi jumped into a waiting car with his spouse to make their way home after the team dinner with Jordi Alba, his wife Romarey Ventura, Sergio Busquets and his spouse Elena Galera.
Elena cut a stylish figure in a black satin strapless jumpsuit and nude strapped heels, while Romarey opted for a chic nude one-piece with a bustier front.
Lionel Messi's league debut was streamed live on one of the many billboards lighting up the heart of New York City.
The spectators were made to wait as Tata Martino opted to rest his global superstar, starting him on the bench for Inter Miami's clash against New York Red Bulls.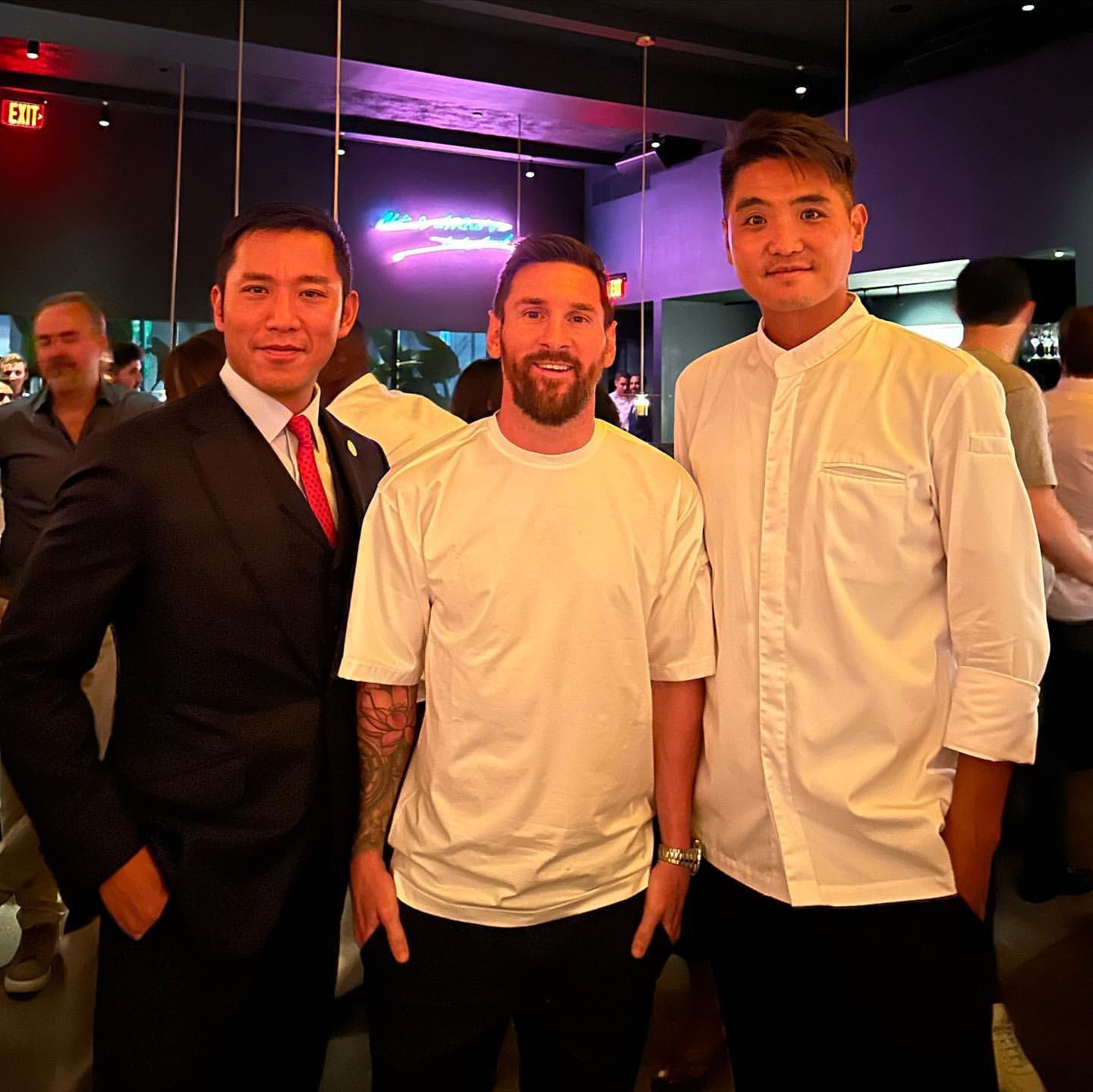 However, the World Cup winner lit up one of New York's most famous locations even more when he officially made his debut, coming off the bench in the 60th minute.
And, despite playing for the city's rivals, the Argentine sent the Big Apple wild as he delivered a dazzling debut, scoring a stunning goal in the 89th minute.
Supporters had packed the square, with some donning soccer jerseys – with and without his name on the back –  and broke into cheers as Messi fired the ball into the back of the net.
Messi scored with the help of a pair of former Barcelona teammates.
Jordi Alba made an acrobatic leap for Sergio Busquets' cross and with his back to the ground and left leg raised, Busquets used the side of his foot to center the ball to Messi.
He sprinted toward goal and let it bounce off his left foot and into the unguarded net from three yards for his 11th goal in nine games for Miami in all competitions.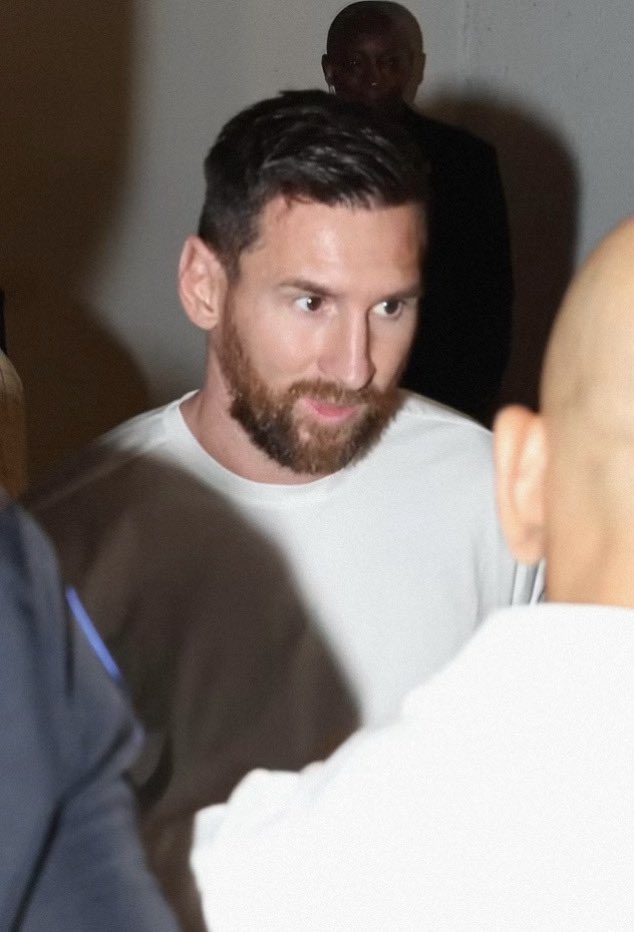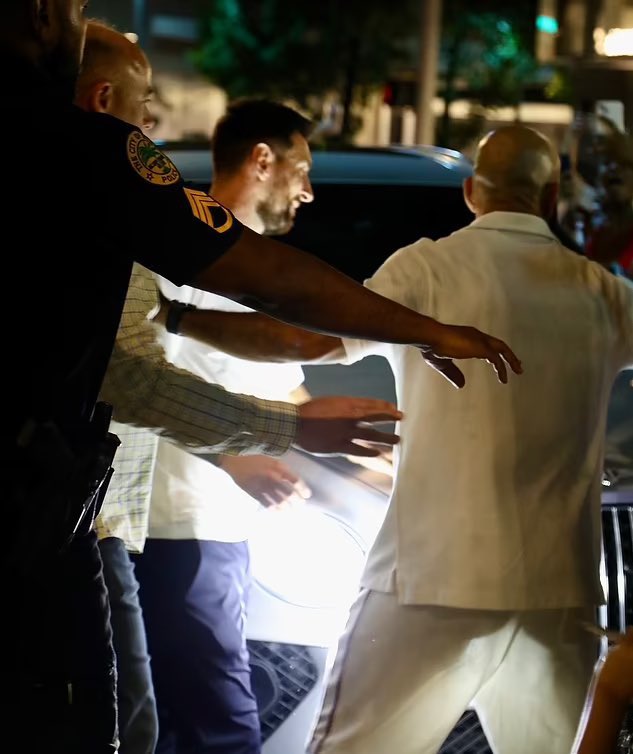 The match drew a record crowd of 26,276 to Red Bull Arena in the Red Bulls´ first home sellout this season, and resale tickets were listed for over $1,000 in the week leading to the game.
But those watching the game weren't limited to Harrison, New Jersey as fans who couldn't get their hands on a ticket, opted for a cheaper option; watching the Messi show amid the glitz and glam of Broadway for free.
MLS and Red Bulls had announced the Times Square showing on social media, with Messi featuring on the billboard and the caption: 'A massive MLS matchup requires a massive screen.'
Since joining Miami back in July, Messi has been one of the key players to accumulate a large amount of minutes through Miami's unexpected run through the Leagues Cup and US Open Cup match.
Since first debuting for Miami, he has gone on to score 11 goals in the span of nine games.
He added to that total in the closing minutes of the game against New York after he scored a open-net tap-in the 89th minute after a beautiful piece of play between himself and breakout Miami star Benjamin Cremaschi.
Miami's next game as they try to climb out of the basement of the MLS table will be against Nashville in a rematch of the US Open Cup semifinal played earlier this week