French newspaper AFP recently reported that Lionel Messi has agreed to move to the Middle East to play for Al-Hilal club in a contract worth up to £ 522 million.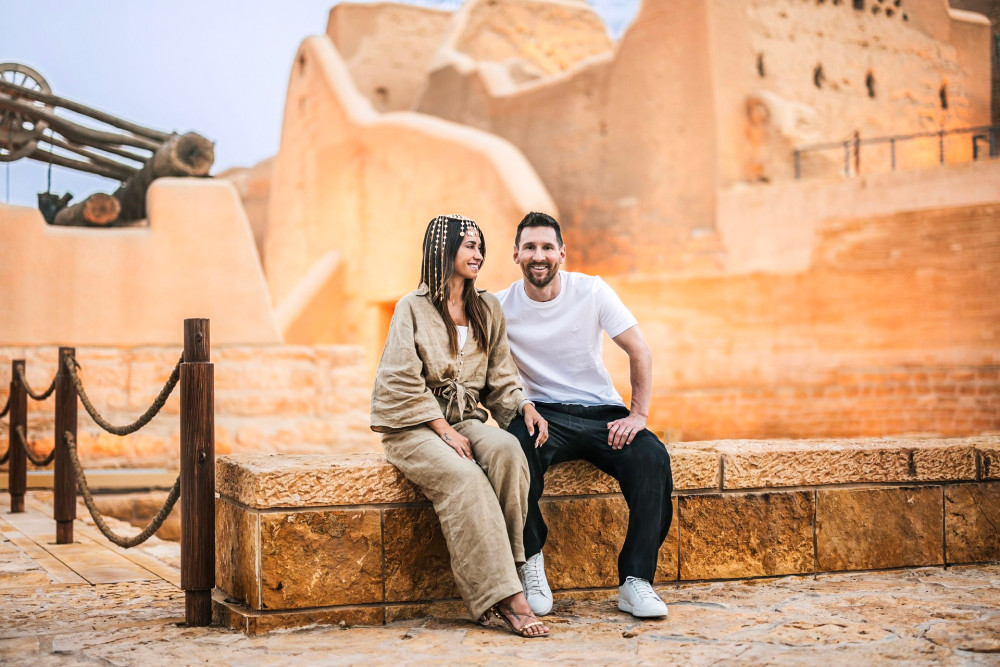 Last year, Messi signed a £25 million contract to serve as a tourism ambassador for Saudi Arabia for a year. Photo: AFP
Previously, Messi had refused to extend his contract with PSG in the Ligue 1 and wanted to leave as a free agent this summer after 2 years with the French team. Recently, there have been rumors that Messi will return to his old team Barcelona or move to Inter Miami in the American professional football league MLS. However, financial difficulties make the reunion of Messi – Barcelona unlikely, while the prospect of joining Inter Miami has also been ruled out. Saudi Arabia became the brightest destination for the owner of 7 Golden Balls.
On May 9, AFP quoted an informed source confirming that Messi will play in the Saudi Arabian National Championship (SPL) next season. This source confirmed that "the deal is done", thereby helping Messi surpass Cristiano Ronaldo to become the highest paid player on the planet. Al Hilal is the rival of the Al Nassr club that Ronaldo plays for. Meanwhile, L'Equipe newspaper confirmed that Al Hilal's offer for Messi has a term of two years with the option of an extension of 12 months. Messi will turn 38 when his contract expires.
However, Mr. Jorge Messi, Messi's father and agent, called the above information fake news. He thinks Messi will wait until the end of this season to make a decision on his future. Reportedly, Messi's wife Antonela Roccuzzo could not imagine her moving to the Middle East with her husband and three sons, so this could be a big barrier to preventing this deal from happening. Antonela wants her family to stay in Europe
Dutch legend Marco van Basten was not impressed with Messi's decision to turn his back on European football and urged the Argentinian star to do "what he wants" instead of chasing after money. Saudi Arabia is trying to entice the biggest stars of world football to SPL with "terrible" contracts, similar to the way Ronaldo brought Ronaldo to the Middle East late last year.
Rumors about Messi's move to Saudi Arabia began to surface more after the player was suspended internally by PSG. PSG players usually have a break on Monday, but after the defeat to Lorient on April 30, coach Christophe Galtier asked the students to practice more. That day, Messi went to Saudi Arabia as scheduled to perform the role of tourism ambassador. The PSG leadership said that Messi had violated the club's discipline and issued a two-week suspension.
However, Messi returned to training with PSG after the penalty was lifted thanks to him publicly apologizing for his flight to Saudi Arabia. M10 is expected to play in the match against Ajaccio in the 35th round of Ligue 1.