The moment young fans encounter Lionel Messi in person is a true testament to the wonders of surprise and the power of dreams coming true. As they catch a glimpse of their beloved football icon, their eyes widen with sheer astonishment, and a gasp of excitement escapes their lips. The realization that they are in the presence of greatness sends an electric jolt of exhilaration through their bodies.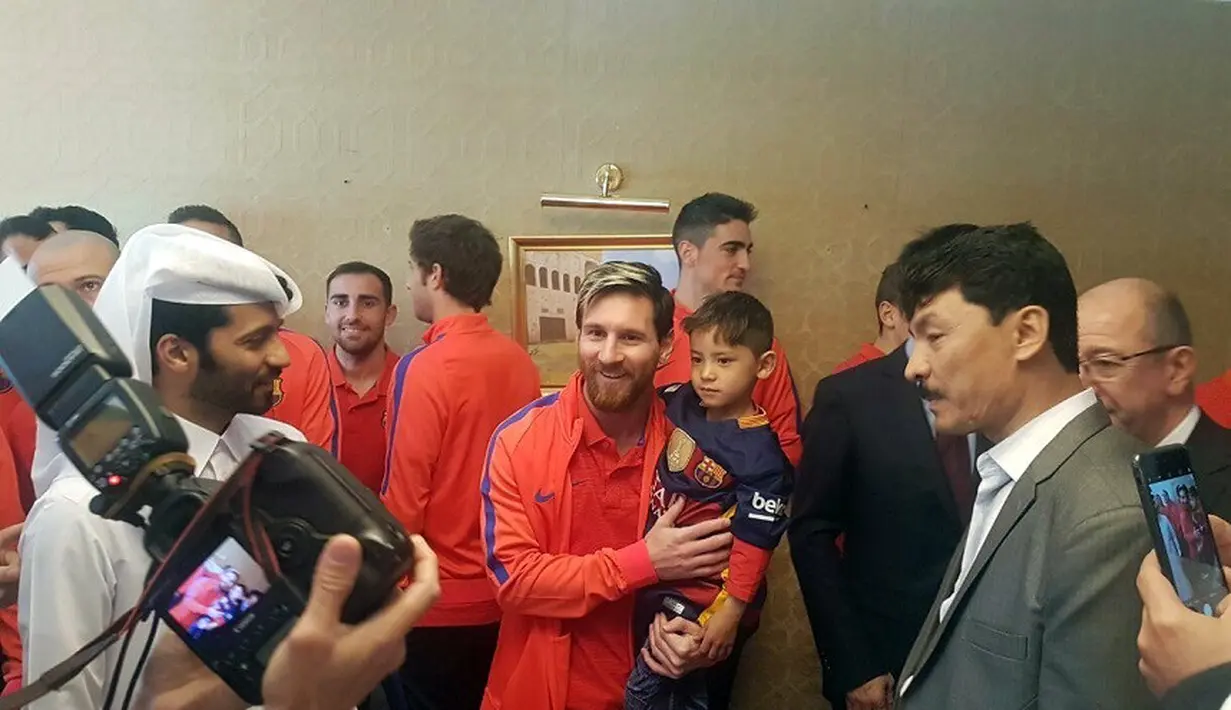 But what sets Messi apart goes beyond his extraordinary talent. It is his warm and genuine nature that shines through, even in these moments of unexpected encounters. With a radiant smile, Messi approaches his young fans, instantly melting away any nerves or hesitation. He extends a hand, offering a friendly handshake or a comforting pat on the back, creating an immediate connection that transcends the realm of fandom.
In these brief interactions, Messi's down-to-earth demeanor becomes evident. He takes the time to engage with each child individually, asking their names, and genuinely listening to their stories with undivided attention. He signs autographs with care, leaving his unmistakable mark on cherished mementos. The lucky few even have the privilege of capturing a photo, forever freezing this surreal moment in time.
Messi's kindness and humility make a lasting impression on these young fans. They are left not only with an autograph or a photograph but also with a heart filled with gratitude and a renewed sense of belief in their own dreams. The encounter becomes a precious memory, whispered excitedly to friends and family, and etched in their minds forever.
In the eyes of these young fans, Lionel Messi is not just a football legend but a hero who has shown them that dreams can come true. His approachability, warmth, and genuine interest in his fans leave an indelible mark, igniting a lifelong passion for the beautiful game and reminding them that even the greatest can be humble and kind.