After Erling Haaland scored the opening goal against Sheffield United, a Man City fan jumped onto Bramall Lane to celebrate the goal with the Norwegian striker and his teammates.
In the trip to Bramall Lane in the third round of the Premier League,  Man City  struggled to win 2-1 against Sheffield United thanks to goals from Erling Haaland (63′) and Rodri (88′). The home team's goal came from Jayden Bogle (85′). This match, Haaland missed a penalty in the 37th minute.
Thus, after 3 rounds have passed in the Premier League this season, Man City is the only club to achieve a winning record.
According to statistics from Opta, Man City has reached 200 wins (after 269 games) in the Premier League under Pep Guardiola – the fastest record achieved by any manager.
Under Guardiola, Man City only successfully completed 70% of the penalties in the English Premier League (43/61). This is the lowest rate of any club to be awarded at least 30 penalties in this competition under a manager.
Squawka's statistics show that, so far, Haaland has scored against 18 of the 21 clubs he has faced in the Premier League. Currently, only Brentford, Chelsea and Liverpool are Norwegian strikers who have not been able to concede a goal.
A bunch of photos of Man City fans rushing into the field to celebrate a goal with Haaland: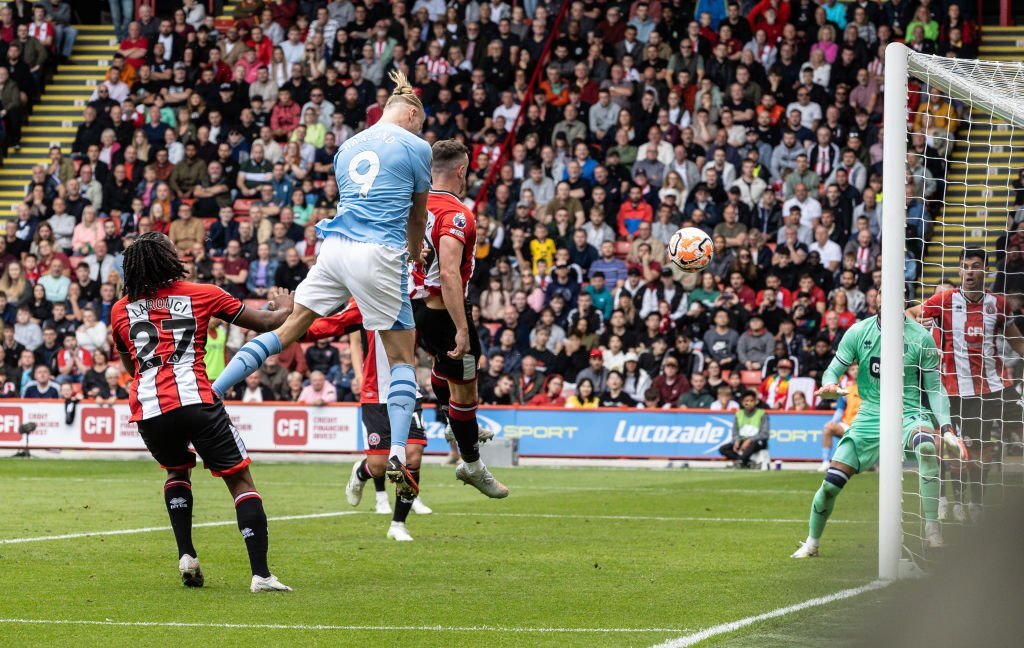 Haaland's header opened the scoring. Photo: Getty.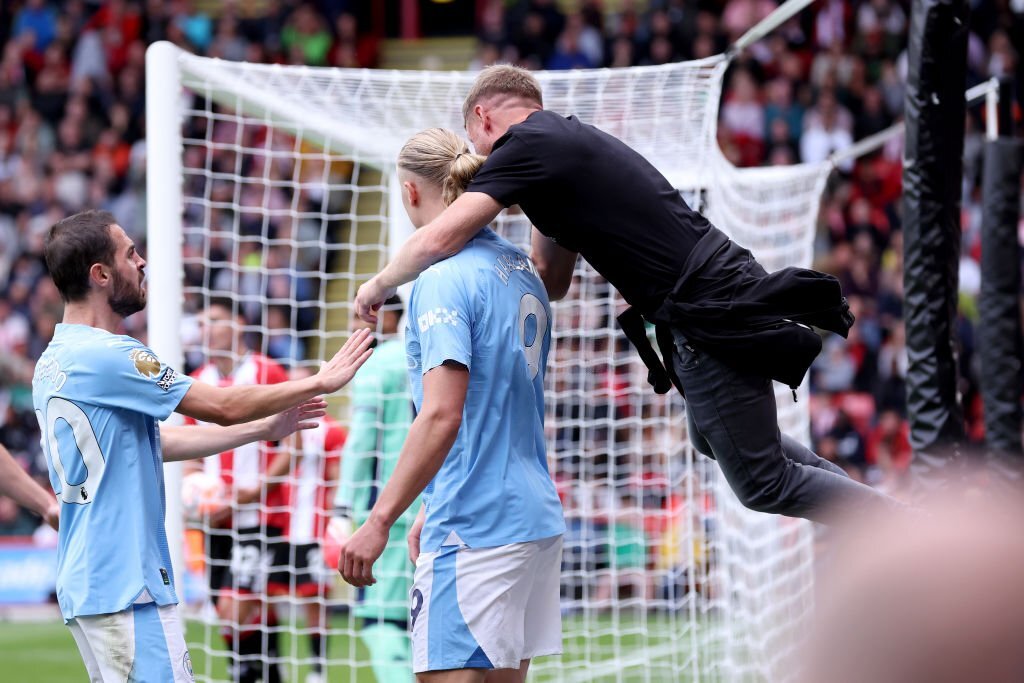 Male fans rushed into the field to hug Haaland. Photo: Getty.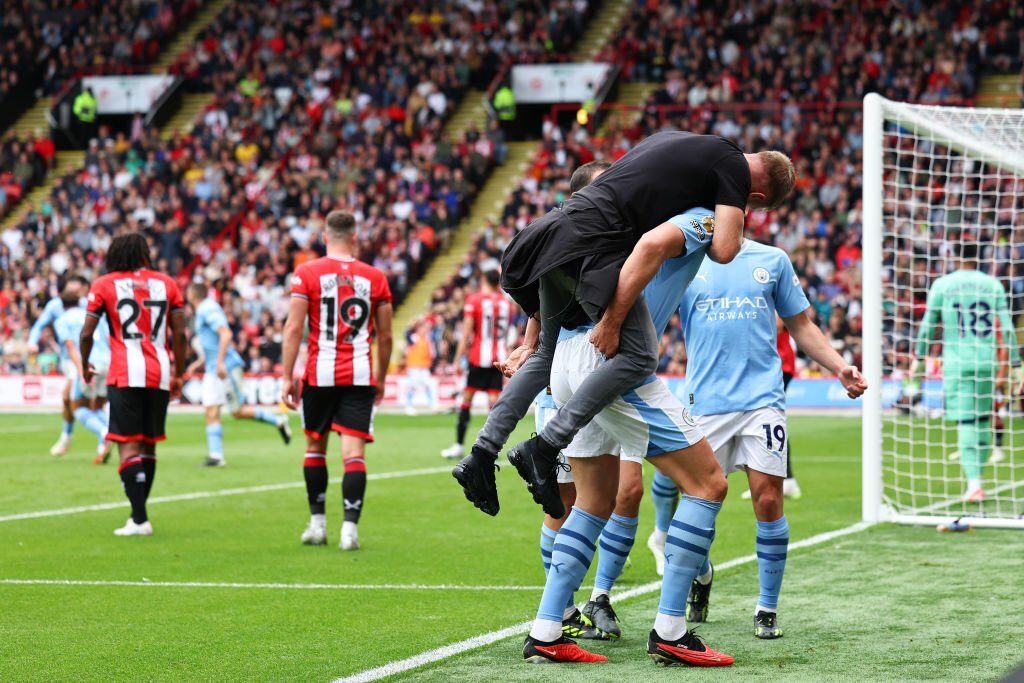 Photo: Getty.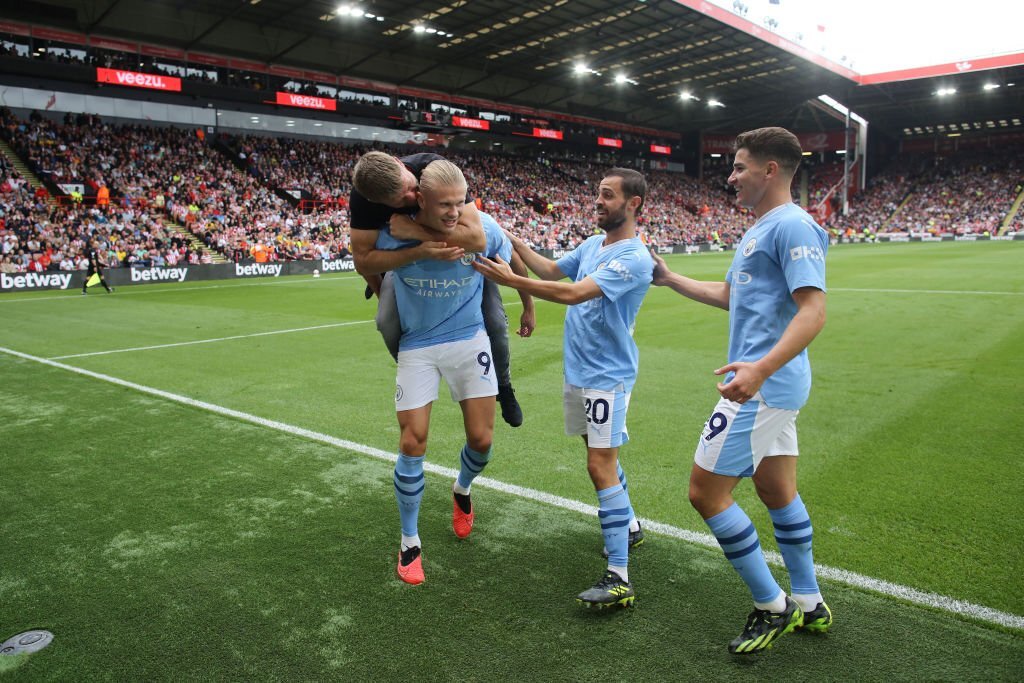 Haaland carries a male fan. Photo: Getty.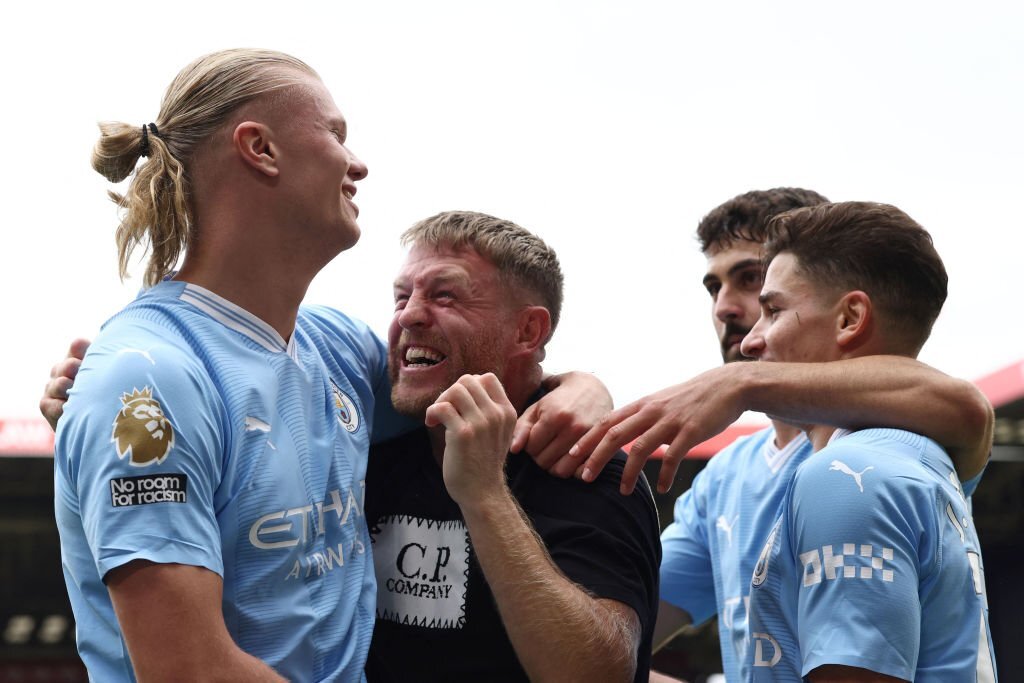 Photo: Getty.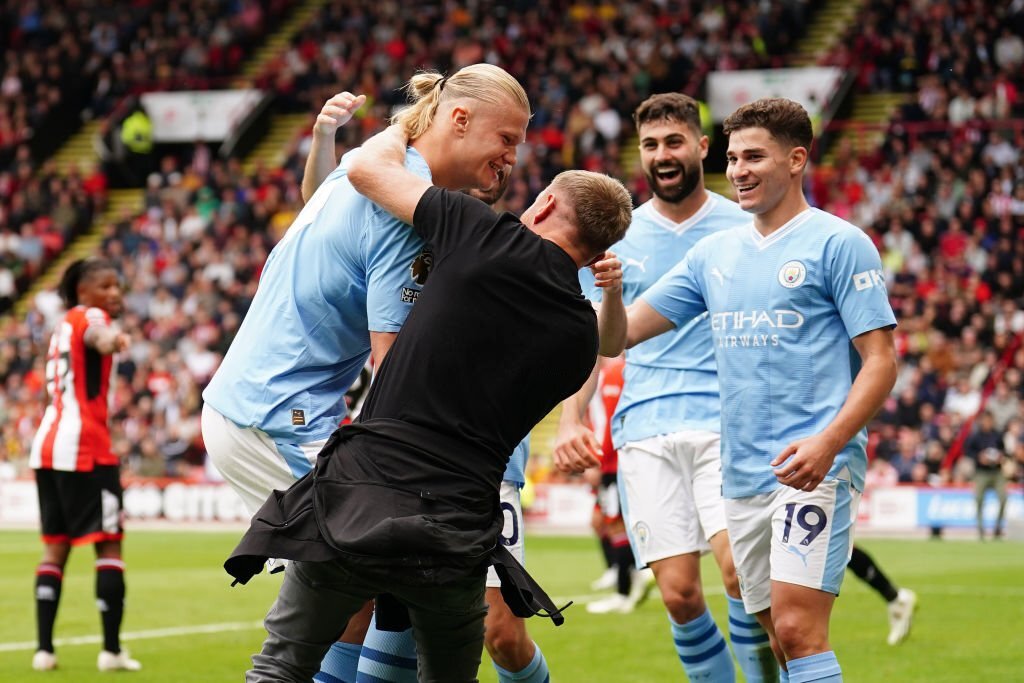 Photo: Getty.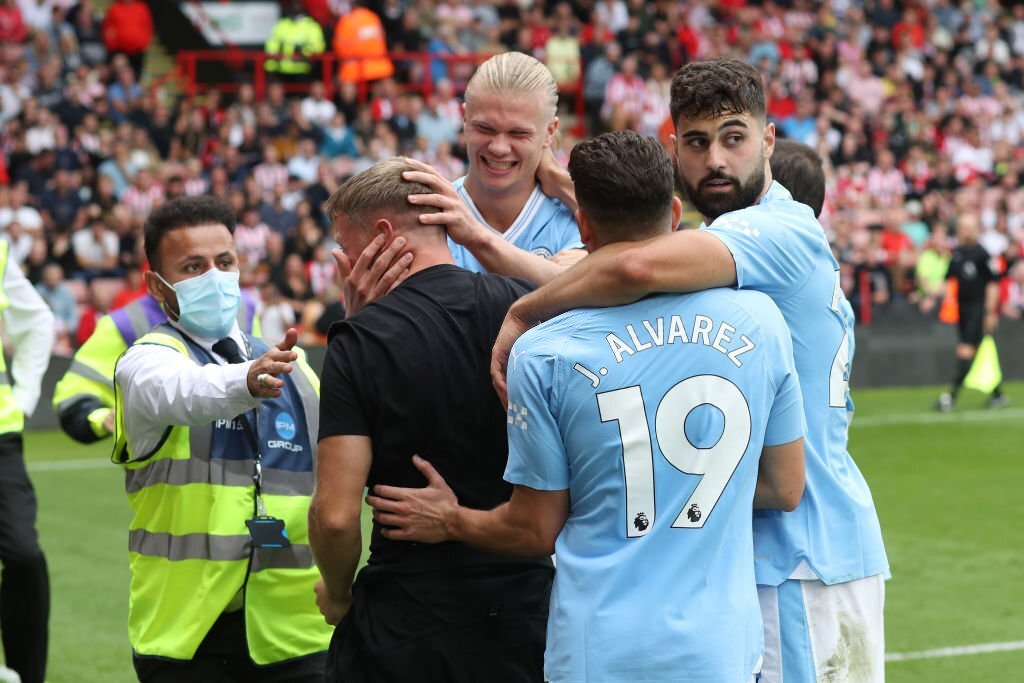 The Norwegian striker is quite welcoming to male fans. Photo: Getty.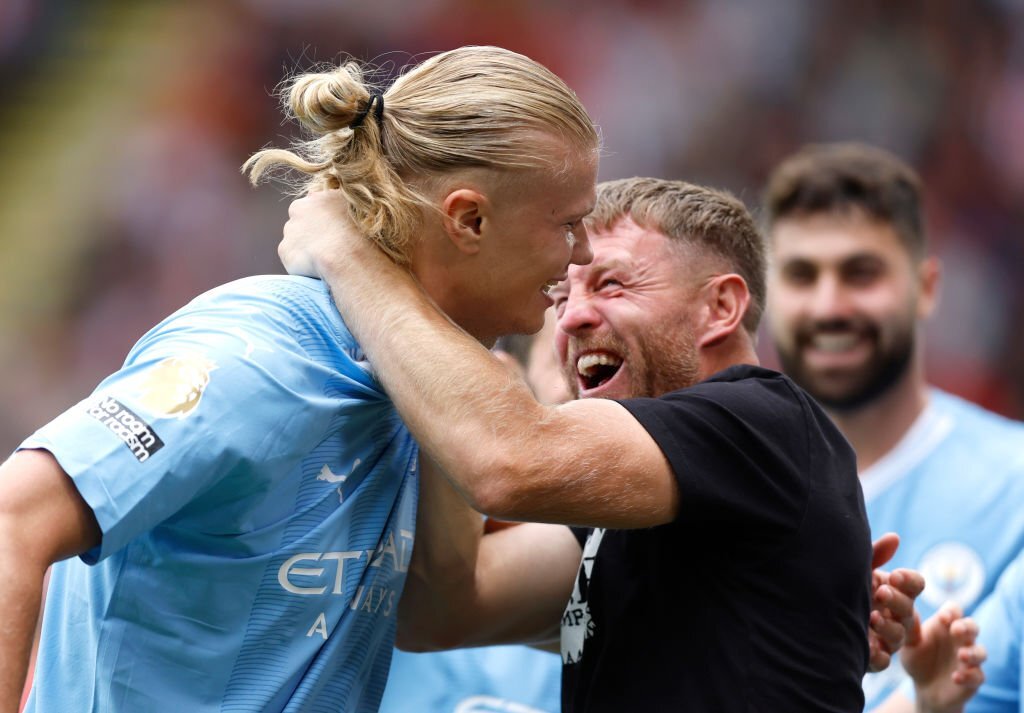 Photo: Getty.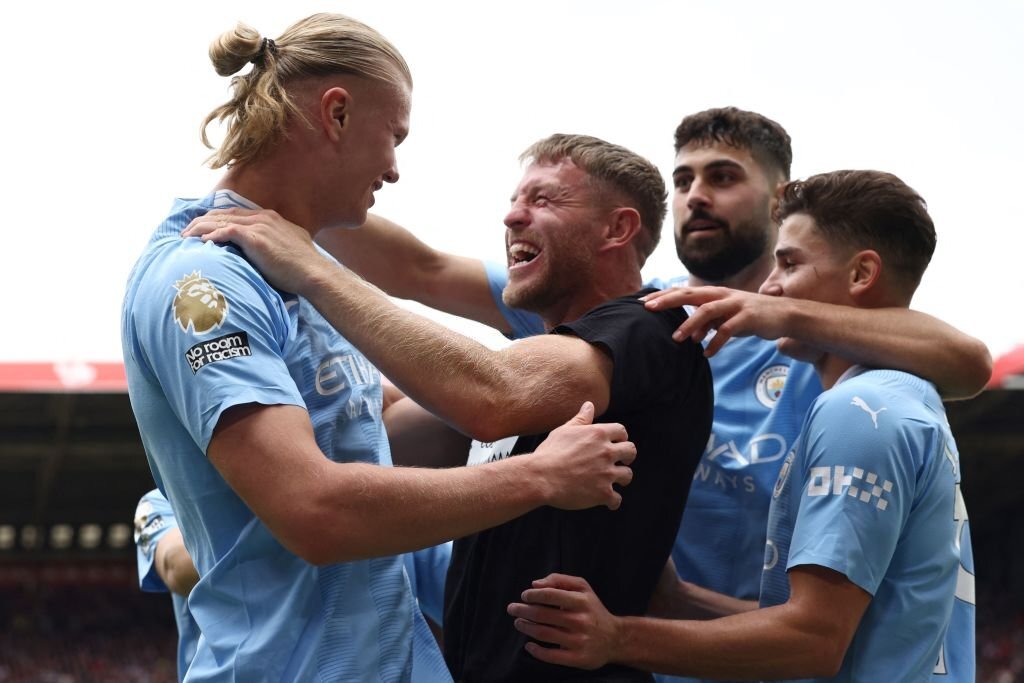 Photo: Getty.