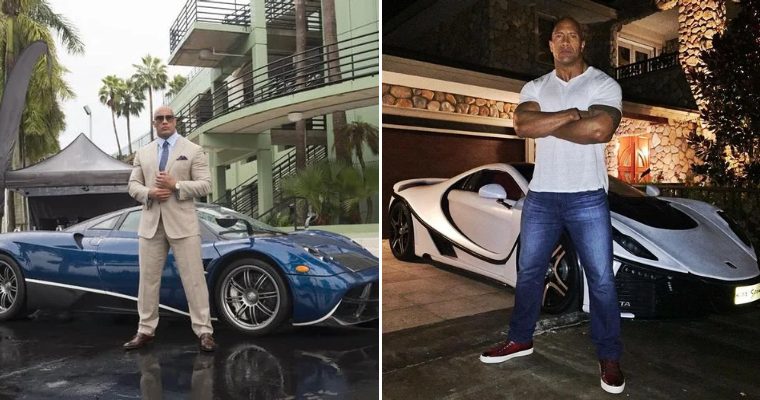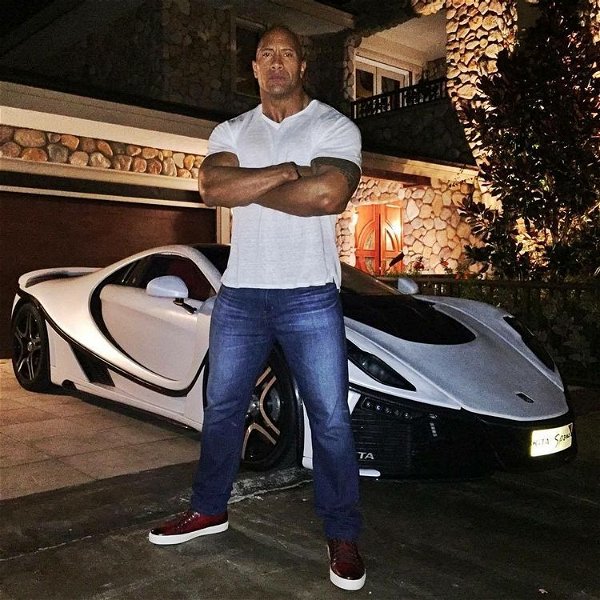 WWE superstar turned Hollywood actor Dwayne Johnson has earned a fortune since starting his film career. Today, he is one of the highest-paid actors and has his own movie production company with investments in several businesses.
Johnson has multiple farmhouses and personal gyms across the United States. Apart from that, he is also the owner of the newest football league, the XFL.
However, many don't know about his luxurious car collection. Like his luxurious life, 'The Rock' has multiple exotic cars in his garage.
Luxurious cars of Dwayne Johnson
After wrestling for eight straight years, Dwayne Johnson transitioned into a Hollywood actor. His movies have grossed over $10 billion globally. As of 2022, Johnson's net worth is over $350 million and he has 10 expensive cars in his garage.
1) Ford Hennessey VelociRaptor
This car is a gift he received from the HBO team for nailing his role in ballers. The Ford Hennessey VelociRaptor is a $150,000 car and releases 758 hp that can hit 60 mph in 4.1 seconds.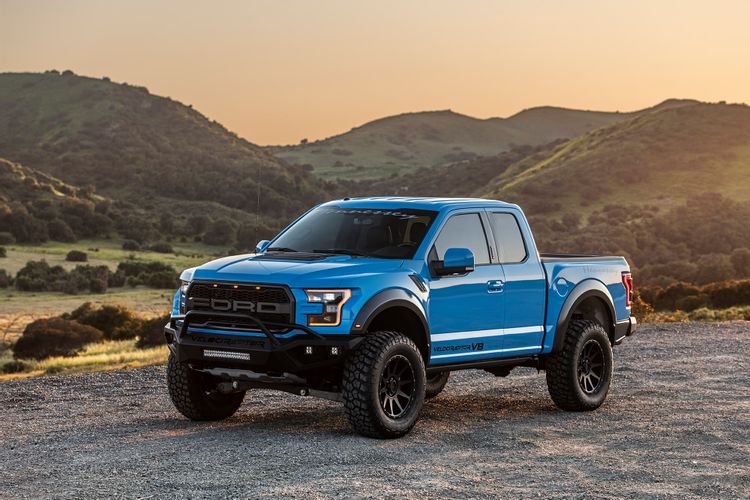 The blue pickup truck Johnson owns is not that spacious, as it is a specially built Ford F-150. The thing that makes this truck special as the company produces only 100 units per year.
2) Lamborghini Huracán
Lamborghini is one of the most luxurious car brands in the world. Several celebrities own a Lamborghini in their car collection. Similarly, Dwayne Johnson purchased Lamborghini Huracán for an amount of $261,274.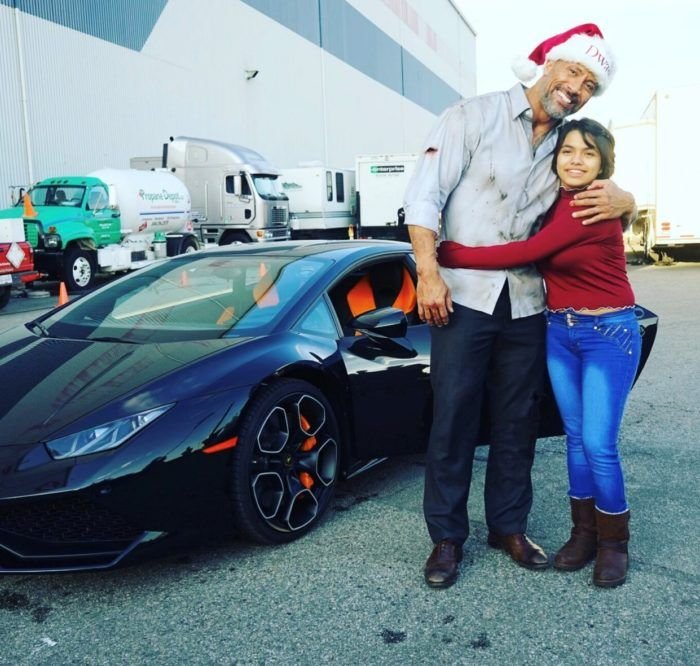 The Huracán reaches 0-60 mph in less than 3 seconds, which is the reason Johnson had purchased it. We have seen him driving this car multiple times.
3) Cadillac Escalade
This is one of the favorite cars of Dwayne Johnson. The Cadillac Escalade cost around $76,195. Back in 2018, Johnson had gifted this car to his father, Rocky Johnson.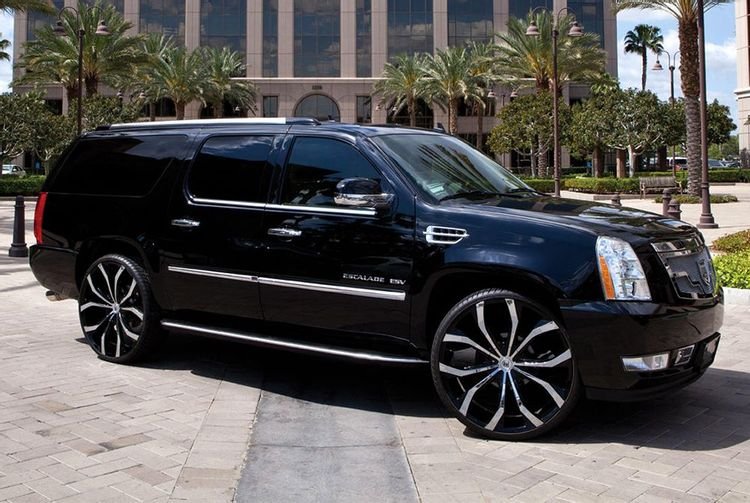 The speciality of this car is that it gets power from a 6.2-liter V8 engine that pumps out 403 hp. The luxury SUV features a digital cockpit interface with a spacious cargo area.
4) Rolls-Royce Wraith
Rolls-Royce is a royal car that is preferred by most of the celebrities to have in their automobile collection. This car is mainly driven while going to a party or an award function. Dwayne Johnson's Rolls-Royce Wraith is valued at about $300,000.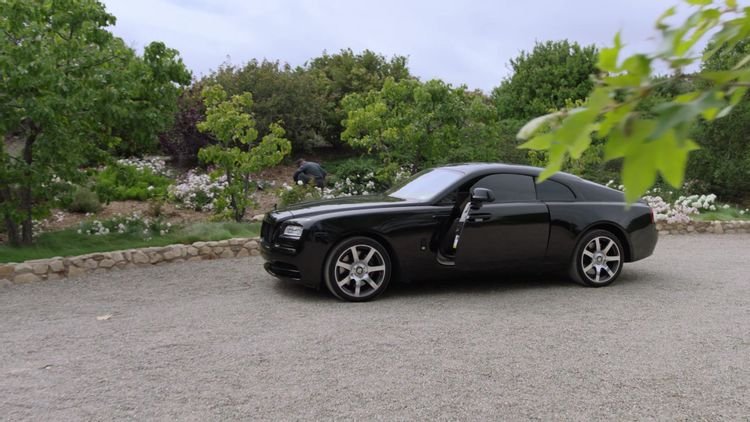 Johnson's Wraith is black in color and sprints to 60 mph in 4.4 seconds and reaches a top speed of 155 mph.
5) McLaren 650S
Dwayne Johnson purchased this cool race car at a price of $309,000. The car can top a speed of 207 mph and it reaches 62 mph in just 3.0 seconds, which is pretty impressive.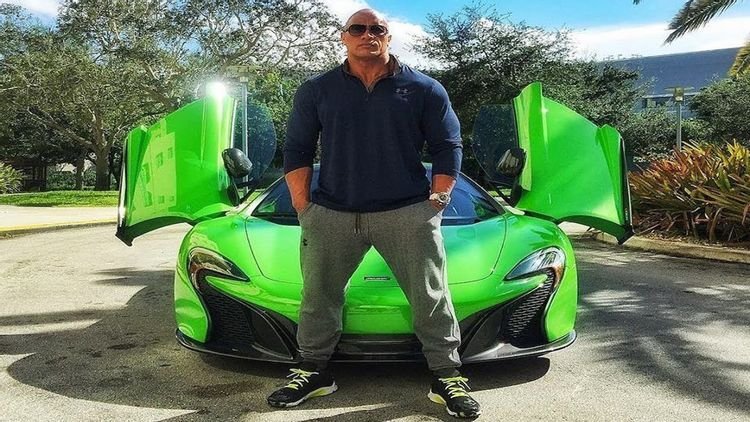 It is no secret that Dwayne Johnson loves race cars. He brought himself a green McLaren 650S when it was launched for sale in the market.
6) Rolls-Royce Cullinan
Even though 'The Rock' is a fan of fast race cars, he shares a similar love for the cars that showcase royalty. Apart from a Rolls-Royce Wraith, Johnson also has a Rolls-Royce Cullinan in his car collection.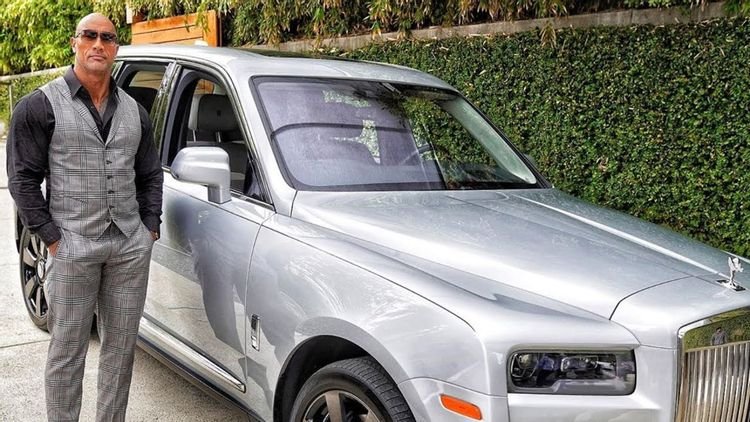 The Rolls-Royce Cullinan ranks above the Ghost model and starts at approximately $330,000. They designed this luxury SUV for all-weather and all-terrain. The Cullinan achieves 60 mph in 4.8 seconds.
7) 2017 Ford GT
This is one of the most iconic sports car of Ford. Due to his love for sports car, Johnson purchased one of these for an amount of $450,000. As per speculation, the 2017 Ford GT's price in auctions is around $1 million.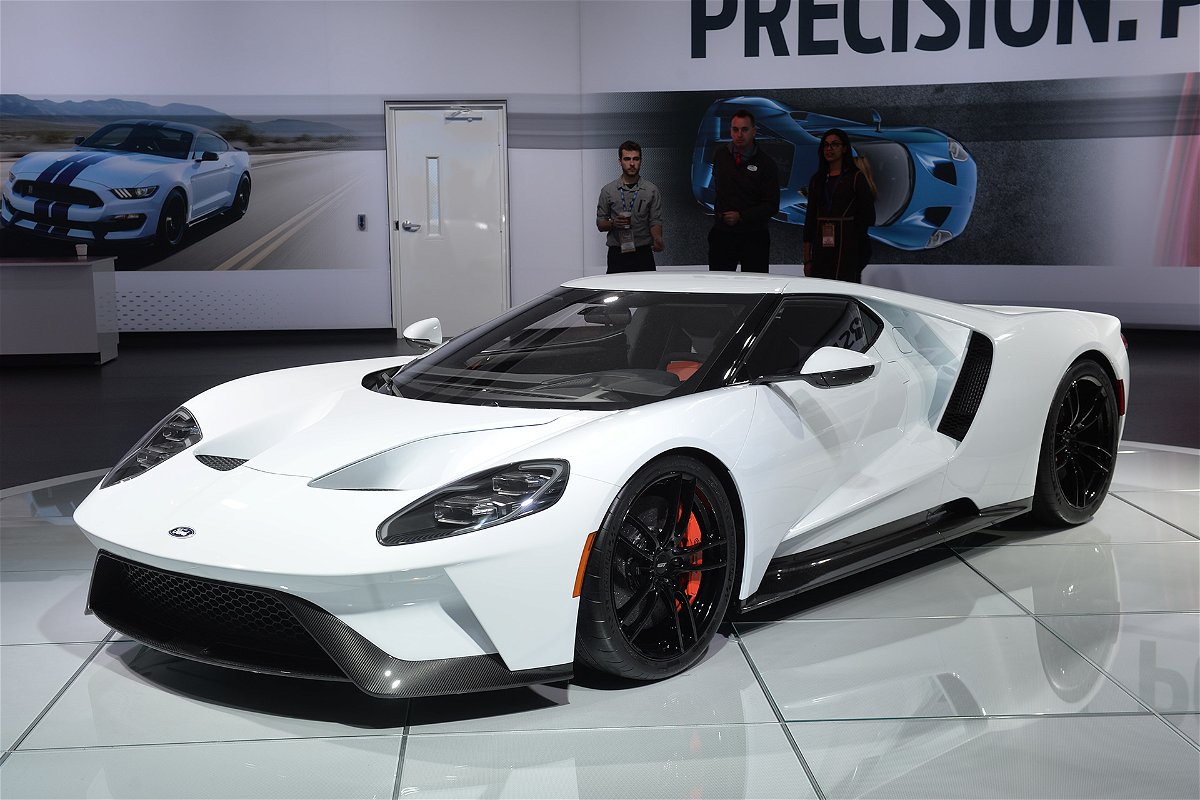 There are only 138 units of this model in the world, which makes Ford GT a valuable collection for Johnson. The 2017 Ford GT has a top speed of 216 mph and puts out 435 horses.
8) Mclaren P1
This is another valuable purchase of 'The Rock' as there are just 375 units of these mid-engine plug-in hybrid sports cars. The price of McLaren P1 is $1.15 million and the limited-production sports car hits 62 mph in just 2.8 seconds, making it one of the fastest production cars ever.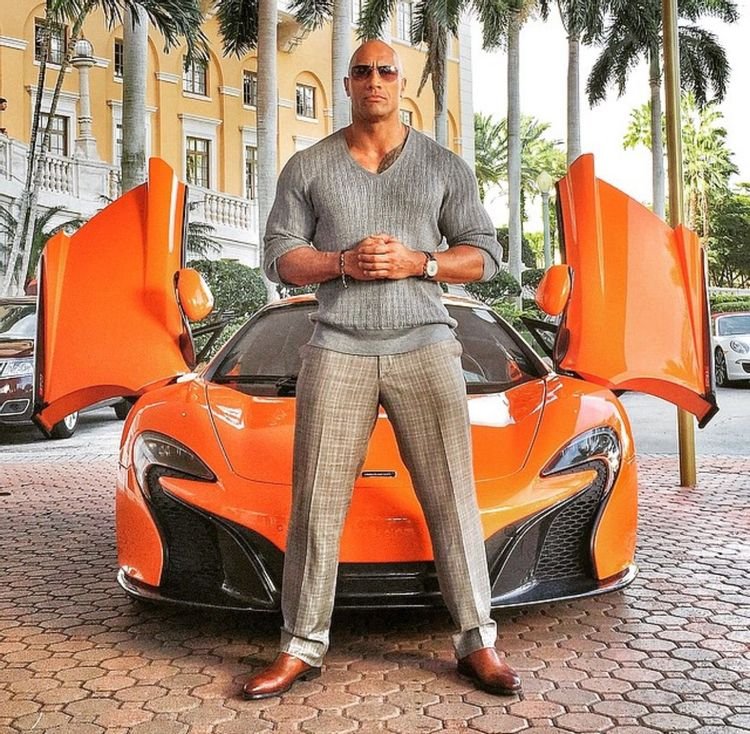 Combining the petrol engine with an electric motor, the McLaren P1 produces up to 903 hp. In electric mode, the McLaren P1 tops out at 217 mph.
9) Ferrari LaFerrari
This Italian race car takes up $1.4 million in his automobile collection. Dwayne Johnson's LaFerrari is one of 499 units ever made.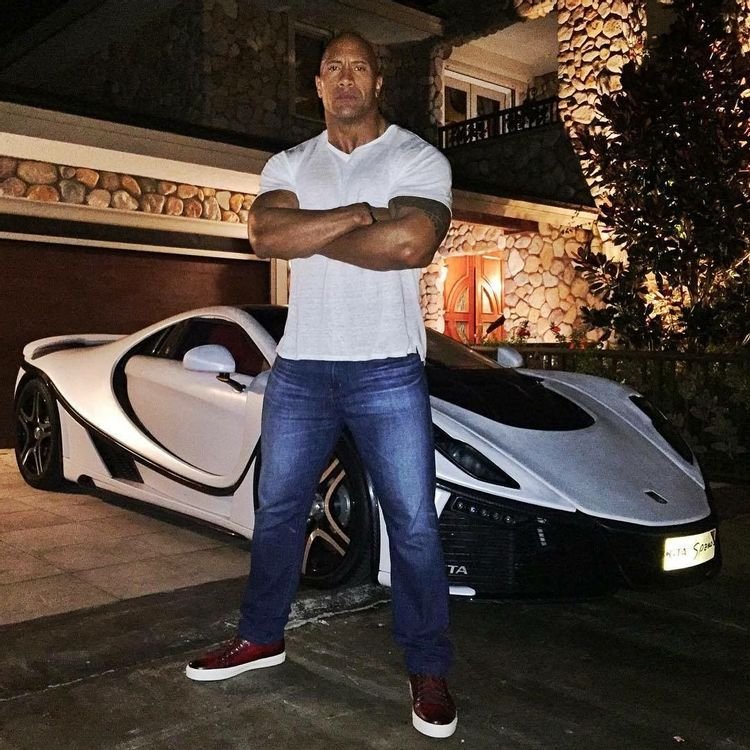 The Ferrari LaFerrari is one of the favorite cars of Dwayne Johnson and he loves to drive it often He has shared pictures of the same on his social media multiple times.
10) Pagani Huayra
The most expensive automobile in Johnson's expensive car collection is his Pagani Huayra, which cost him $2.55 million. The former WWE Superstar is the 100th owner of Pagani Huayra ever.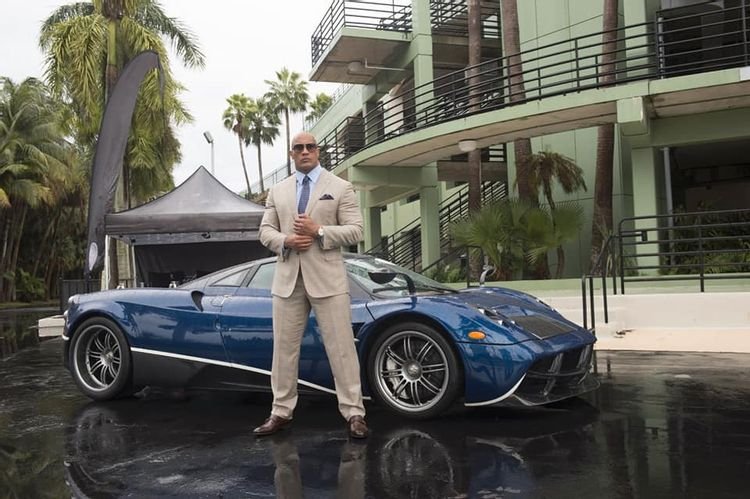 The lower-riding car may not fit Johnson, but he still has one in his collection due to his love for race cars. The Pagani Huayra has a top speed of 230 mph, and 'The Rock' was first spotted in it at the Ballers premiere.
The exquisite car collection of 'The Brahma Bull' costs around $6.9 million. He is surely living a luxurious lifestyle and true to his style, driving luxurious cars.
source:essentiallysports.com