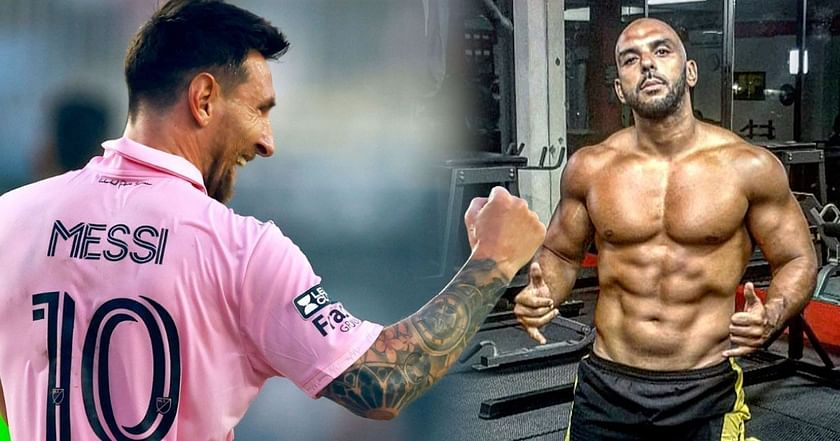 Yassine Chueko was hired by David Beckham to be Messi's personal bodyguard
When Lionel Messi announced his move to Inter Miami, the world of football was abuzz. The Argentine wizard was making his way to Major League Soccer, promising new beginnings and elevated matches. Yet, while Messi's footwork and goals remain center-stage, another name has risen into the spotlight: Yassine Chueko
Chueko isn't a footballer, but he's arguably as important to Messi's new journey. As reported by the Daily Mail, David Beckham personally selected Chueko, a former U.S. soldier who served in Iraq and Afghanistan, to be Messi's steadfast personal bodyguard. This choice wasn't made on a whim.
Yassine Chueko isn't just a typical bodyguard. With a background in MMA, along with proficiency in martial arts disciplines like taekwondo and boxing, he embodies the ideal shield for a superstar like Messi. The increasing instances of pitch invaders in recent years, combined with the frenzied excitement around Messi's transition to the U.S., is what made this an imperative security decision for the stars' arrival
An example of Chueko's commitment to the job went viral yesterday during Inter Miami's clash against Cincinnati. As Messi celebrated the last-minute equalizer, Chueko was seen sprinting down the sideline overseeing the celebrations.
Beyond the boundaries of the pitch, Chueko is omnipresent when it comes to Messi. Whether ensuring Messi's secure transition from the team bus to the changing rooms or awaiting Messi's appearance at the club's bus entrance, Chueko is a constant.