Ronaldo is currently the top scorer in world football history.
On the morning of August 26, Al Nassr won a 5-0 victory over rival Al Fateh in the third round of the Saudi Arabian National Championship. Here, Ronaldo was the brightest star when he scored a hat-trick and made an unbelievable assist by hitting his heel for Sadio Mane to score. Of the three goals just obtained, two of these came from the non-dominant foot and one with the head.
With the recent impressive performance, Ronaldo continues to strengthen the records in the football village that he currently holds.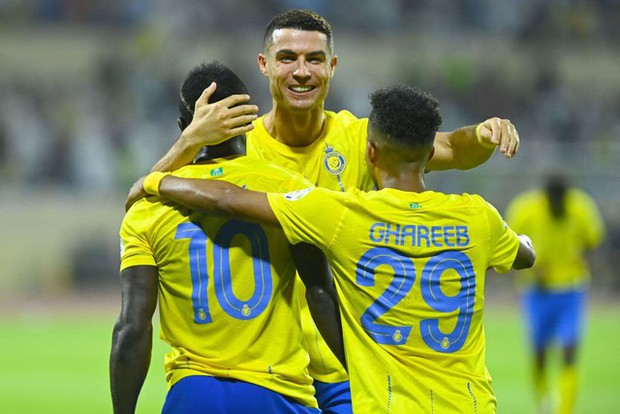 Ronaldo shines in Al Nassr's victory over Al Fateh
– Player with the most goals in history: 841 goals (more than 24 goals compared to second place Messi).
– The player with the most headers in history: 146 goals (more than 2 goals compared to 2nd place is Gerd Muller.
– Player with the most hat-tricks in action: 63 hat-tricks (6 more hat-tricks than second-placed Messi).
– The player who scored the most goals with the wrong foot in history: 160 goals (unofficial statistics).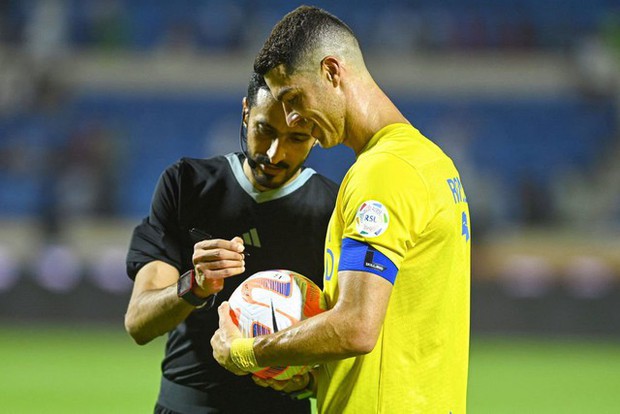 onaldo brought back the ball from the last match as a souvenir
The competition ended, Ronaldo brought the match ball back as a souvenir. Sharing in the following interview, the Portuguese superstar could not hide his joy.
"As I said last season, the Saudi championship is improving and will become one of the best in the world. I'm happy to play here. Thank you everyone for bringing me here. ", Roanldo said.
The recent victory helped Al Nassr end a series of 2 consecutive defeats. The whole team will have 3 days off before facing Al Shabab on the morning of August 30.