Messi and his teammates had an easy 2-0 win over the New York Red Bulls.
Inter Miami had a confrontation with New York Red Bulls in the framework of the American professional football league MLS.
With the top 2 superstars, Lionel Messi and Sergio Busquets not playing from the start, Inter Miami played somewhat inferior to the home team. If there was no luck, the Florida club would have had to go to the net to pick up the ball at least 2 times in the 1st half.
Meanwhile, despite playing somewhat deflected, Inter Miami suddenly broke the deadlock in the 37th minute, Gomez was the one who was put on the scoresheet after a classy turnaround situation.
Messi and his teammates continued to maintain their winning streak. Photo: GETTY
Entering the 2nd half, Inter Miami was still inferior to the NY Red Bulls. The tide of the game only really changed when Messi and Busquets came on in the 60th minute.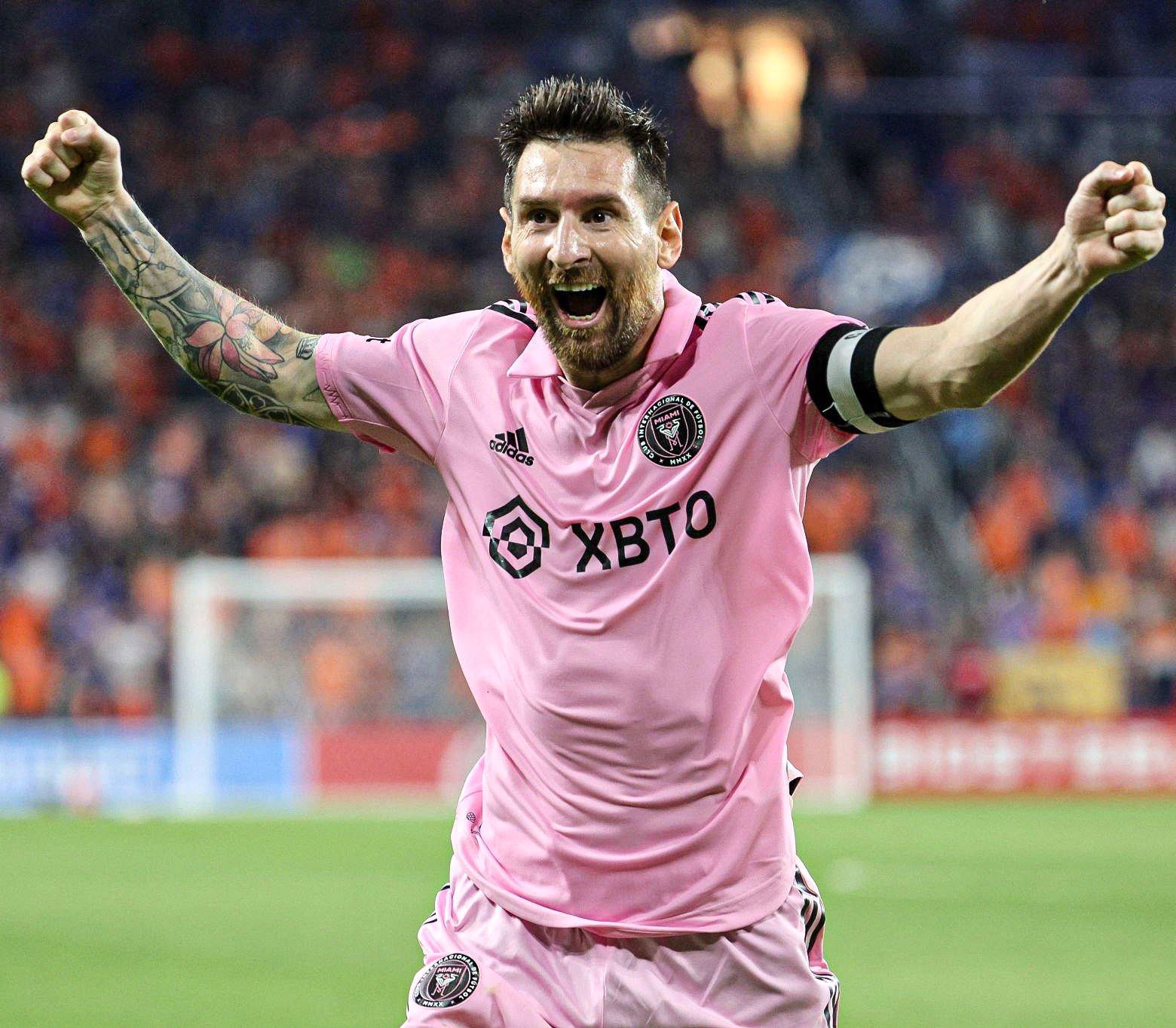 With his superior class, Messi made the home team's defence wobbly and it was no surprise when the 36-year-old superstar got a goal to make it 2-0 in the 90th minute after a simple close-range cushioning situation.
It was also Messi's first goal in MLS. Currently, the Argentina captain has 11 goals for Inter Miami in 9 matches.