Chrono24
The 38-year-old Portuguese soccer pro, who has a formidable collection of high-end wrist candy and a partnership with Swiss watchmaker Jacob & Co., just invested an undisclosed amount in the online watch marketplace through his company CR7 SA.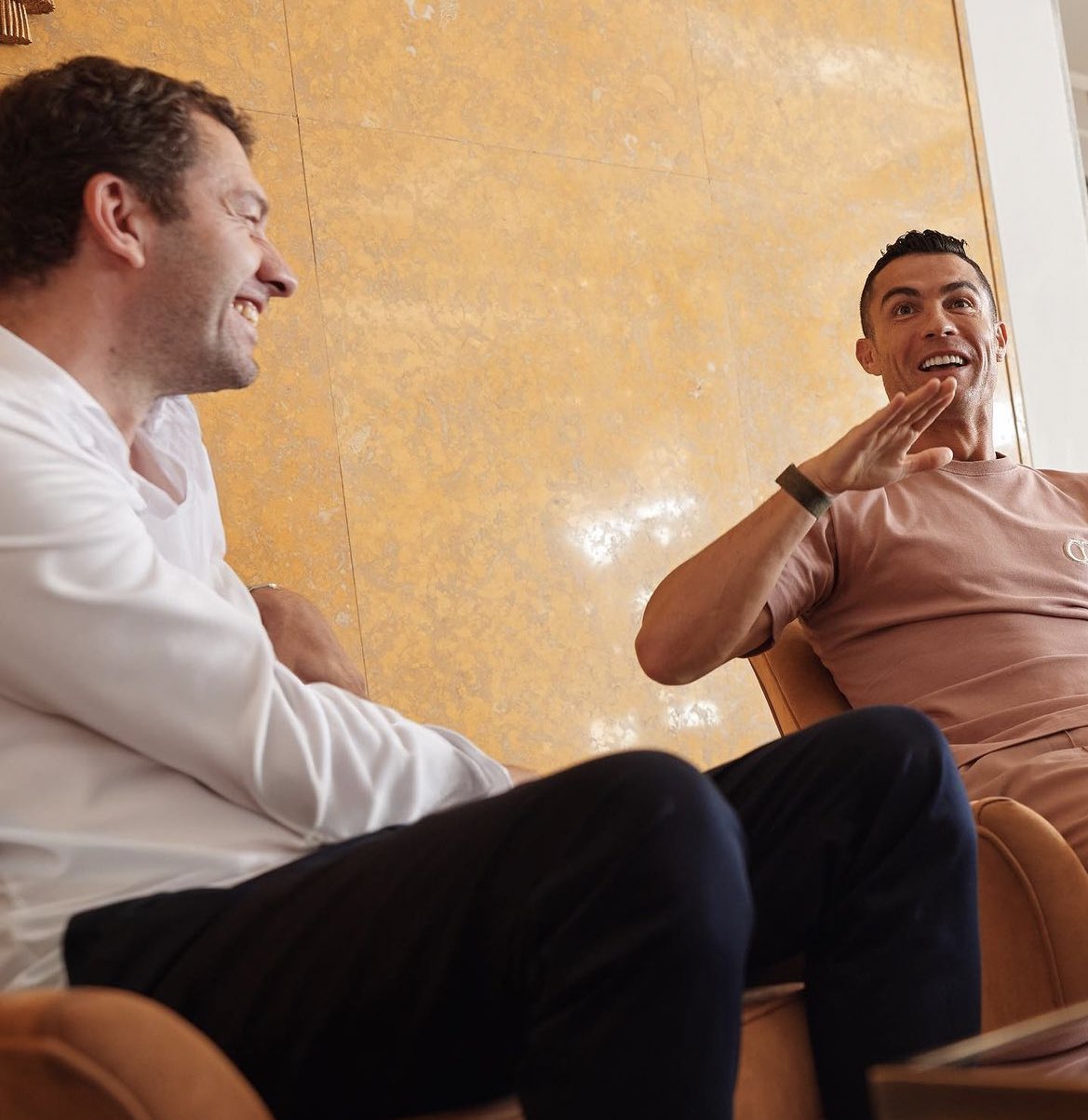 "As a long-term watch collector and regular user of Chrono24, it's a pleasure for me to become a shareholder in the company now," Ronaldo said in a statement. "Chrono24 unites millions of watch lovers from all around the world to share in their passion, together—that global unification is something I know well and am thrilled to be a part of."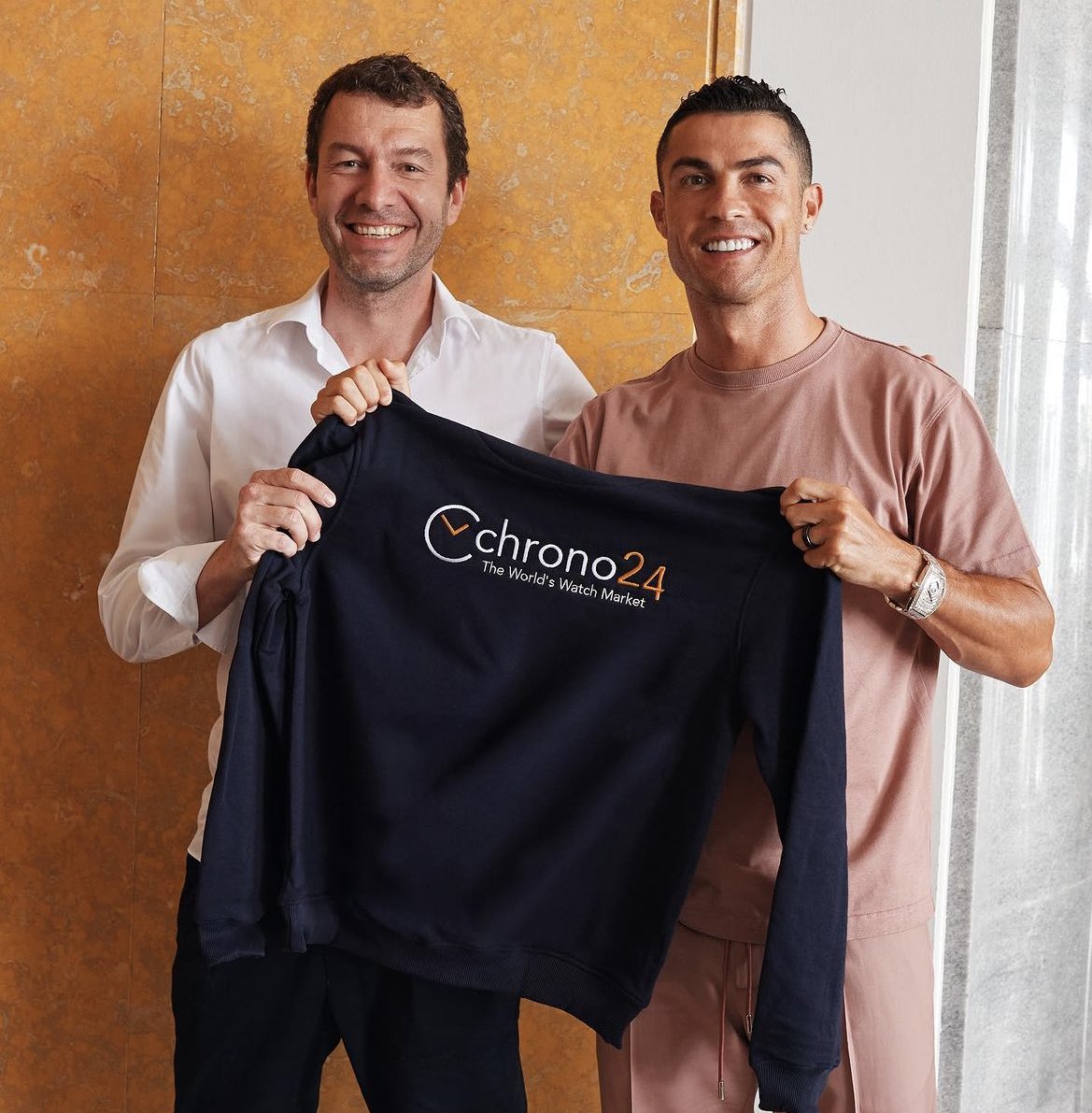 The star striker isn't the only big-name investor, either. LVMH head honcho Bernard Arnault backed Chrono24 in August 2021 via the technology arm of his family's investment company, a.k.a. Aglaé Ventures. Other notable investors include former Richemont executive and luxury consultant Gianni Serazzi, as well as YOOX Net-a-Porter founder Alberto Grignolo. The ongoing funding has helped the company score a valuation of more than $1 billion.
Established in 2003, Chrono24 has grown exponentially over the past 20 years and reshaped the way many collectors shop for luxury watches. There are currently more than 500,000 timepieces listed on the platform from over 3,000 dealers and 30,000 private sellers around the globe. Roughly 9 million unique users visit the site per month to shop for new, pre-owned, and vintage designs. Ronaldo, apparently, is one of them. The watch buff, who ranks as the world's highest-paid athlete with an annual income estimated around $136 million, is rumored to have a collection worth several million. (He owns the most expensive Rolex ever produced, a Jacob & Co. Flying Tourbillon worth roughly $780,000, and a Franck Muller worth over $1 million, to name but a few rarities.)
"No one brings passion for luxury watches to the world stage quite like Cristiano," adds Chrono24 founder and co-CEO Tim Stracke (pictured at the top of this story with Ronaldo). "He has already solidified his place as one of the greatest athletes in history, and as an investor shows astute knowledge of world-class luxury and technology."
Stracke says with Ronaldo in the mix, the company is aiming for further global expansion. It has been a difficult year for the secondary market, though. Prices for timepieces by Swiss watchmakers are near their lowest levels in almost two years on the resale market. Even Chrono24 had to cut about 13 percent of its workforce earlier in the year because of the extreme fluctuation in the value of pre-owned pieces. Let's see what happens with a high-scoring forward on the team, then.