Belgian player Kevin De Bruyne has shared his optimism after receiving the 3rd Premier League title in a row with Man City.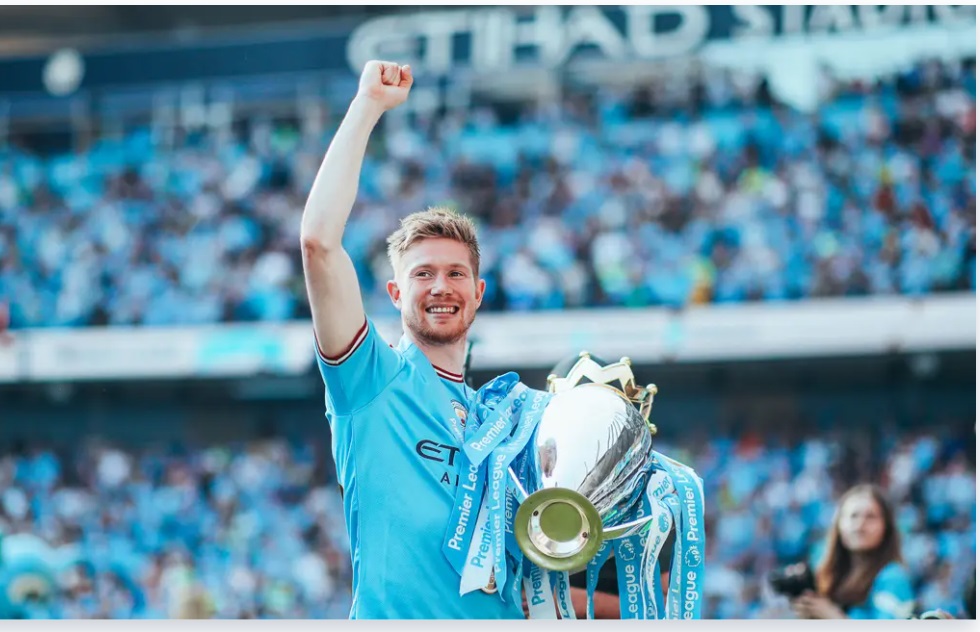 Man City club has officially received the silver trophy of the Premier League title after winning 1-0 against Chelsea in round 37. This is their first title of this season and also the 3rd silver trophy. consecutively that they have in the top division of the l and of fog.
That has shown the domination of English football by the Etihad Stadium team at the present time. And sharing after the award ceremony, midfielder Kevin De Bruyne confidently affirmed that these beautiful moments will continue.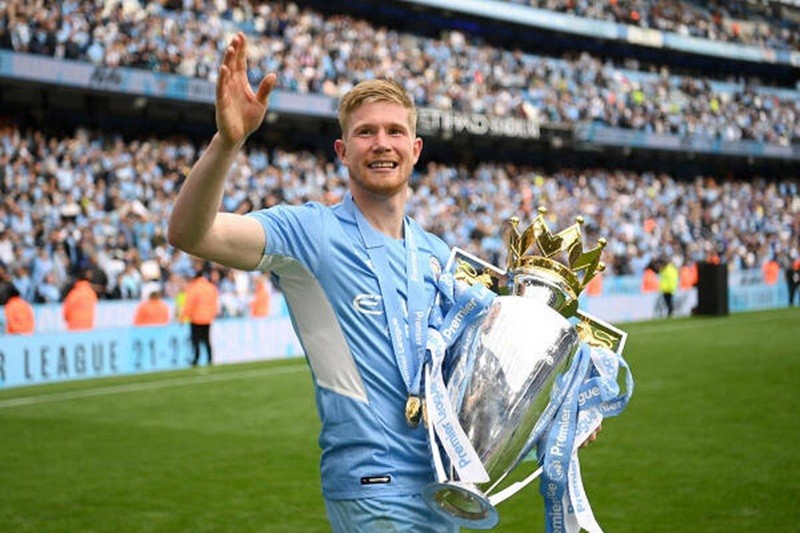 Kevin De Bruyne has just won the 5th Premier League title in his career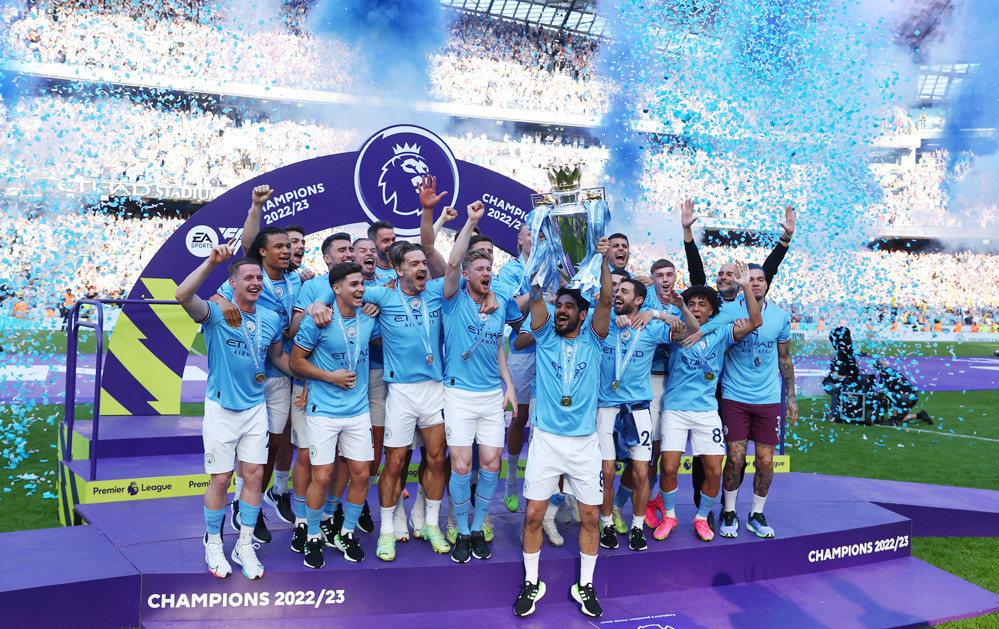 Kevin De Bruyne with his small family
"I've been here for eight years. This is my home," Kevin De Bruyne confided. "I've accomplished so much. Man City has helped me do it. Great moments keep coming. Today will be a day for the club and family.
Winning a championship is hard work. People still expect us to win a lot. Everyone has sacrificed a lot for Man City. I'm really grateful."
After the Premier League title has just been won, Kevin De Bruyne and his teammates still have the opportunity to conquer two other titles. On June 3, they will enter the FA Cup final against MU. And then exactly a week later, The Citizens will face Inter Milan in the Champions League final.
Talking about those two big fights, Kevin De Bruyne said: "I just want to do the best I can. As long as you still don't feel satisfied with yourself, you will always have to work.
I want to win more and go further while I still can. It's two games but we need to be ready for the FA Cup final against Man United. Then there's the Champions League final."