After scoring a hat-trick a few days ago, Cristiano Ronaldo and Al Nassr will seek more victories when they welcome Al Shabab in the fourth round of the Saudi Arabian league.
The match ended, Al Nassr defeated Al Shabab 4-0 with goals from Ronaldo (2), Mane and Sultan.
85 minutes: Ronaldo is withdrawn from the field. He had an excellent game with 2 goals, 1 assist, 1 canceled goal and 1 header hitting the post.
79 minutes: Al Nassr raised the score to 4-0. Ronaldo's header hit the post and the ball bounced off the position of Sultan Al Ghannam. The winger kicked the ball for his second goal of the season.
Minute 77: The referee checked the VAR to see Banega's tackle and decided to show a red card directly. Al Shabab only played with 10 people.
66 minutes: Goal from Cristiano Ronaldo, who wanted to score a hat-trick but the striker was in an offside position.
62 minutes: Al Nassr missed the chance to make it 4-0. Otavio's shot touched Iago Santos' hand and the referee blew the penalty. Ronaldo let Ghareeb do it but he hit the post. Although Ghareeb kicked the ball into the net, the referee did not recognize the goal.54 minutes: Al Nassr continues to dominate. The home team played overwhelmingly without any resistance and were close to winning.
The first half ended with a score of 3-0 for Al Nassr against Al Shabab.
45+1 minutes: Right-back Al Ghannam's shot was caught by the away team's goalkeeper without any obstacles.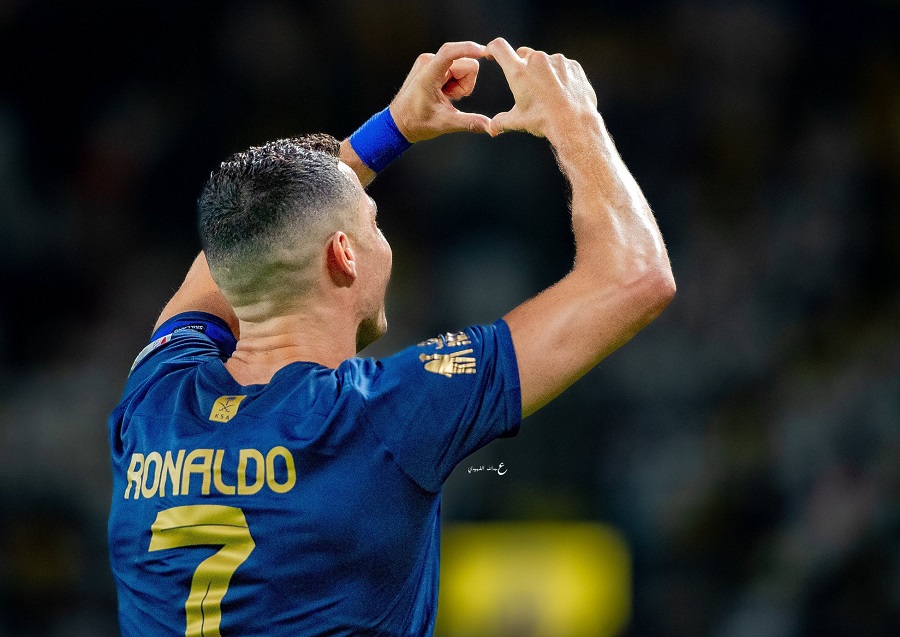 Ronaldo scored 5 goals in the last 2 matches
40 minutes: Al Nassr raised the score to 3-0. Receiving the ball from Brozovic, Ronaldo created a great assist for Sadio Mane to lean back to score the third goal.
Video of Mane .'s goal
38 minutes: Ronaldo made an excellent shot on the spot, making it 2-0 for Al Nassr.
Video of Ronaldo's second goal
36 minutes: Cristiano Ronaldo is fouled in the penalty area and Al Nassr is awarded a penalty.
32 minutes: Yellow card for Al Sharari for fouling Cristiano Ronaldo. The second card of the match, both for Al Shabab.
30 minutes: Al Nassr played better in the first half hour. They are comfortably controlling the game.
Video of referee checking VAR and canceling controversial goal
21 minutes: Ronaldo continued to complain to the referee about the disallowed goal.
Video of Ronaldo's goal canceled
20 minutes: The referee, after checking the VAR, canceled Ronaldo's goal because he pushed the opponent's defender. The score is still 1-0.
Minute 18: Al Nassr raised the score to 2-0. It was Ronaldo again with a header from a distance of about 6 meters, high to beat the defenders and goalkeepers.
12 minutes. Al Nassr opened the score 1-0. Otavio made the Al Shabab player let the ball touch his hand inside the box. VAR confirmed the penalty and on the spot, Cristiano Ronaldo scored.
Video of Ronaldo's goal
10 minutes: First chance for Al Nassr. Marcelo Brozovic has a shot from just outside the box that makes a save. Ghareeb takes a shot but goes over the crossbar.
8 minutes: Ronaldo and his teammates are playing overwhelmingly but still have not created any real dangerous opportunities.
The match between Al Nassr and Al Shabab in the 4th round of Saudi Pro League begins!
Al Nassr is one of the clubs c ausing a stir in the transfer market this summer. Otavio (€60 million), Mane (30 million), Laporte (27.50 million), Fofana (25 million), Brozovic (18 million) and Telles (4.60 million) have arrived. Furthermore, their squad already includes Ospina, Talisca and Cristiano Ronaldo.
Al Shabab does not have a large source of financial support to make a large investment in the transfer. The most expensive deal is Diallo (18 million). They also signed Cuellar (1.38 million) and Nawaf Al-Sadi and Abdullah Al-Jawaey, both free.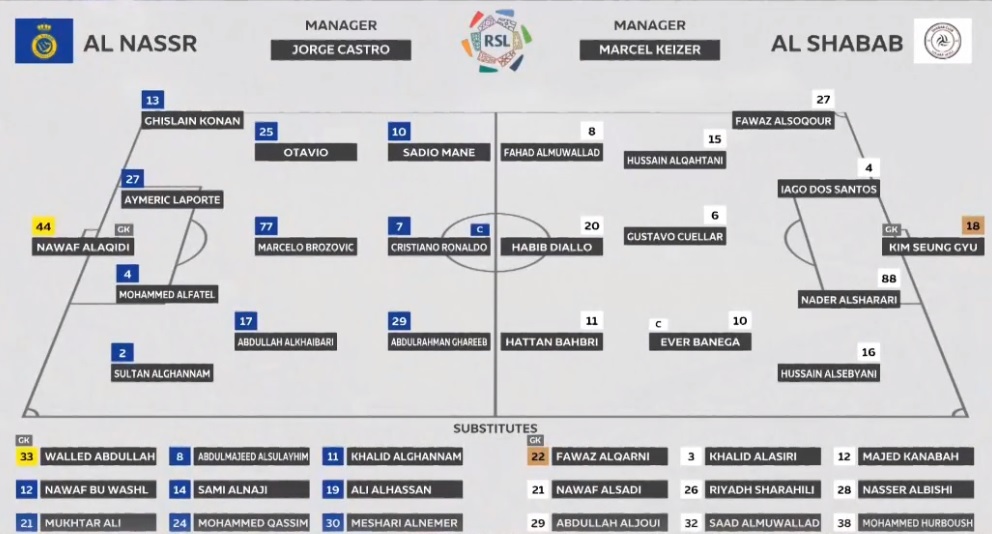 Official lineup
Al Nassr lineup: Coach Luis Castro repeats the 11 starting players who defeated Al Fateh 5-0. The combination worked and the Portuguese coach decided not to change.
Al Nassr (4-2-3-1): Al Aqidi; Al Ghannam, Al Fatil, Laporte, Konan; Al Khaibari, Brozovic; Mane, Otavio, Ghareeb; Cristiano Ronaldo.
Al Shabab squad: Coach Marcel Keizer made a single change out of 11 from the previous game where they drew 1-1 against Damac, that was Al Muwullad replacing Al Ammar.
Al Shabab (4-5-1): Kim; Al Saqour, Iago Santos, Al Sharari, Al Sibyani; Al Muwullad, Al Qahtani, Cuellar, Banega, Bahbri; Dialo.
Substitute for 2 teams:
Al Nassr: Abdullah, Al Ghannam, Al Hassan, al Naji, Al Nemer, Al Sulaiheem, Ali, Boushal and Qasem.
Al Shabab: Al Qarni, Al Asiri, Al Bishi, Al Joui, Al Muwullad, Al Saadi, Harbush, Kanabah and Sharabili.
***
Pictures of the last training session before the match of Cristiano Ronaldo and his teammates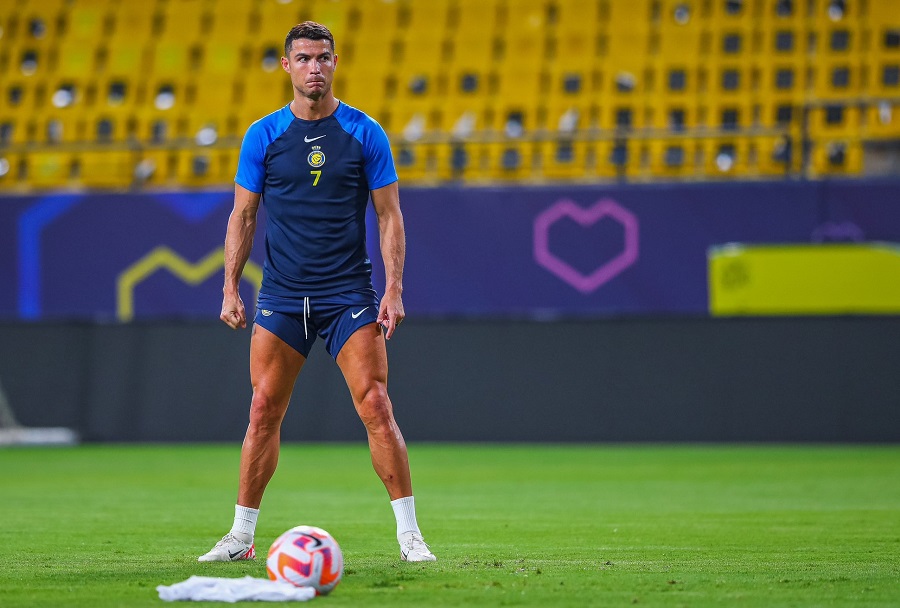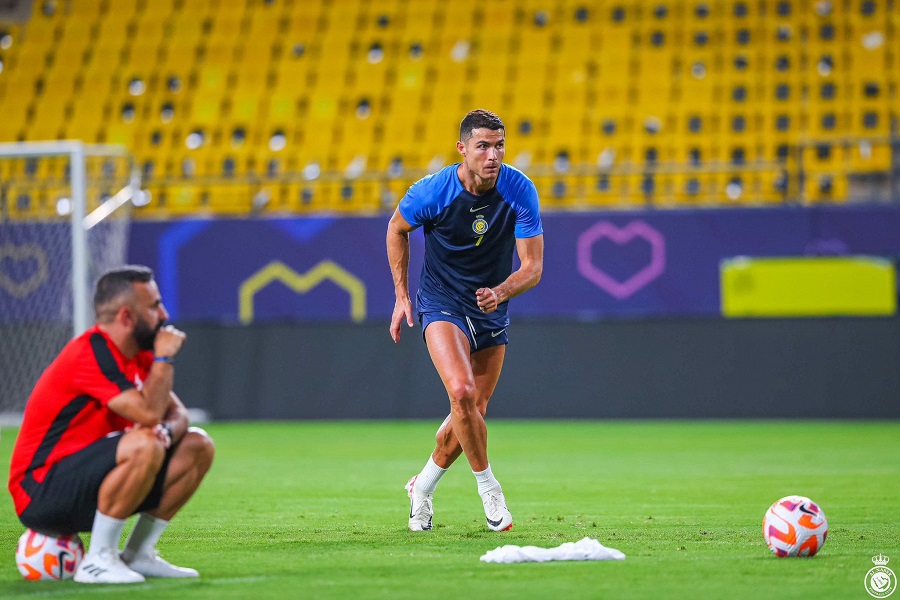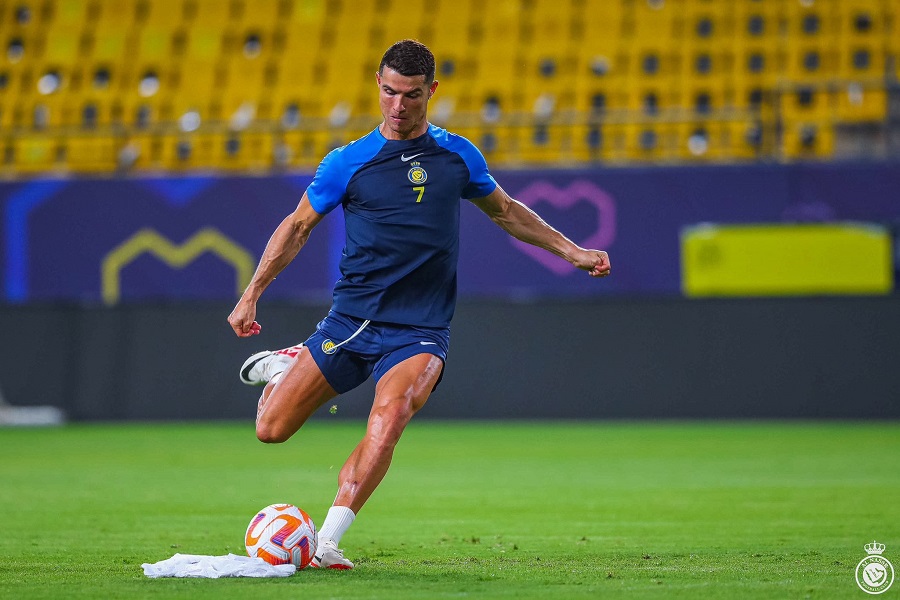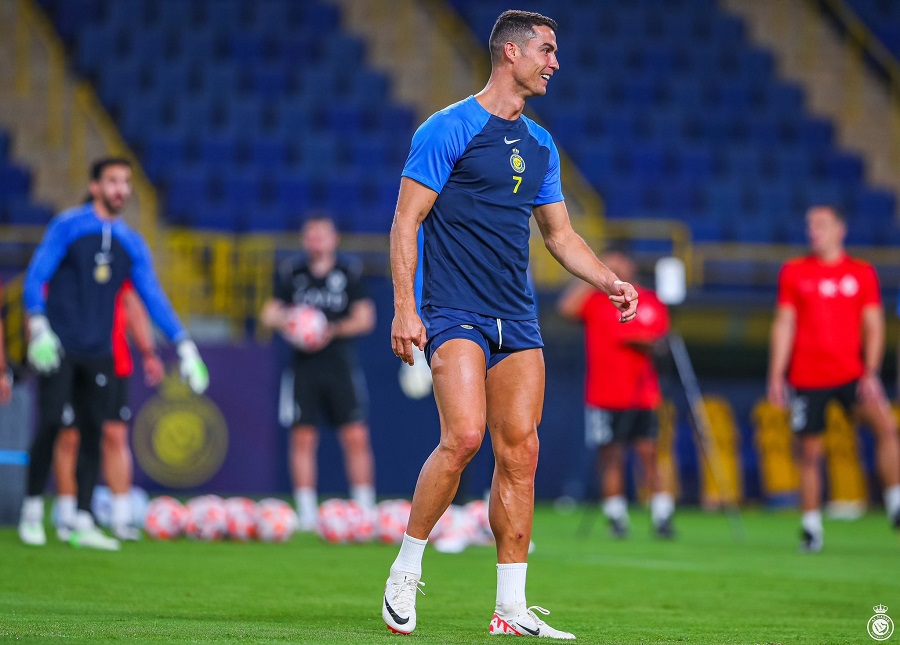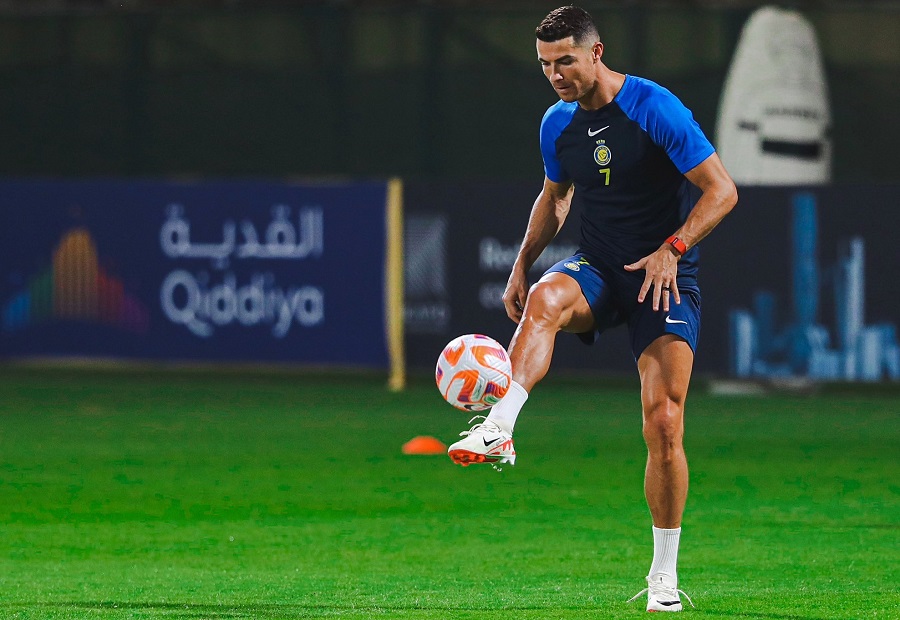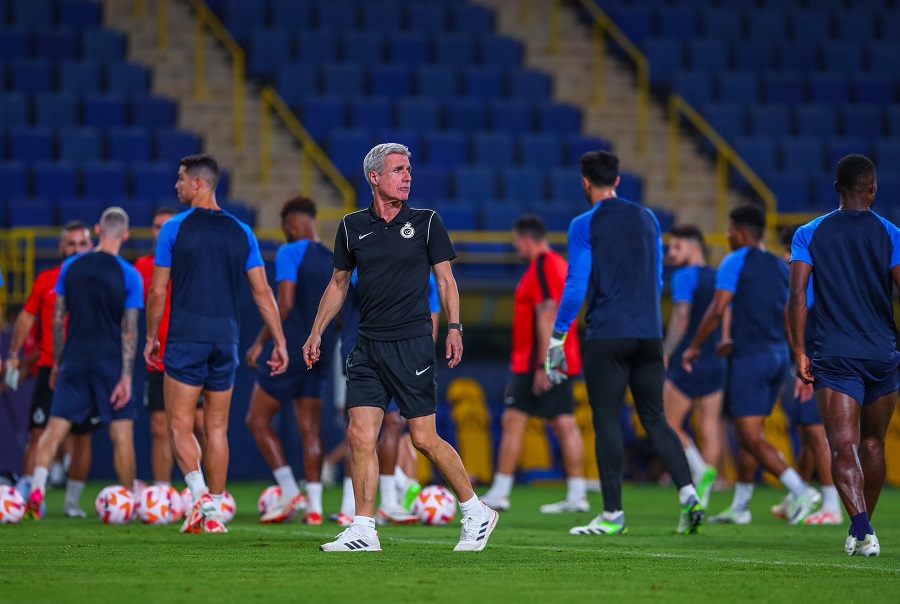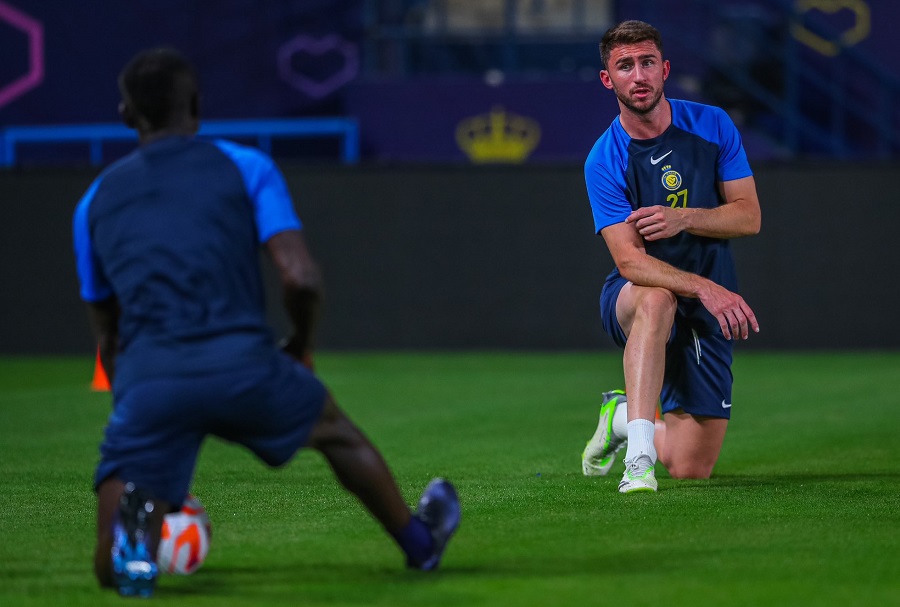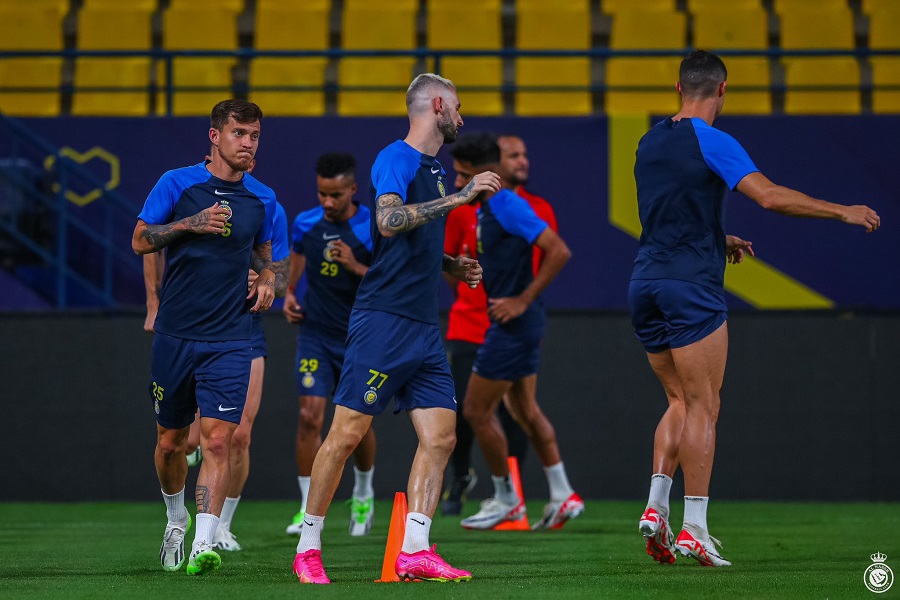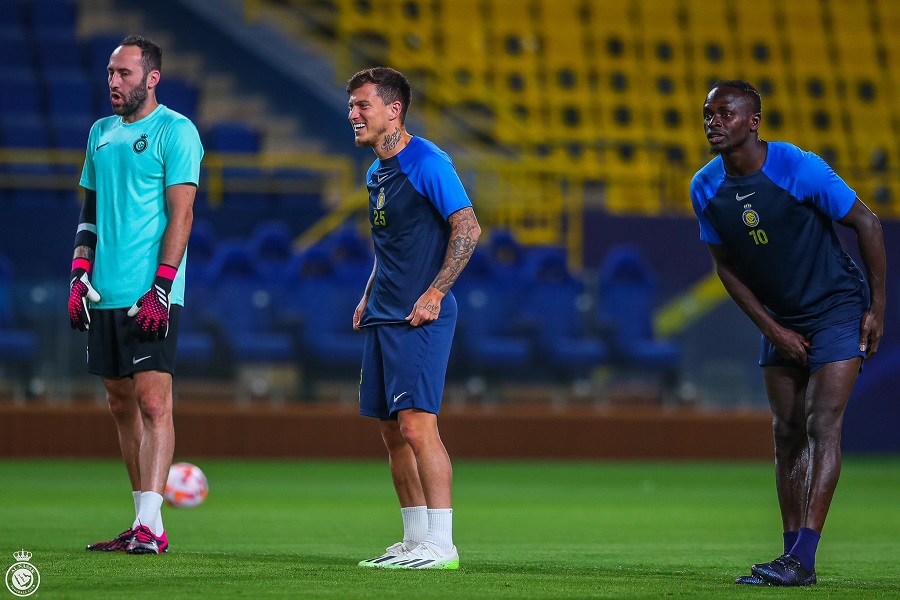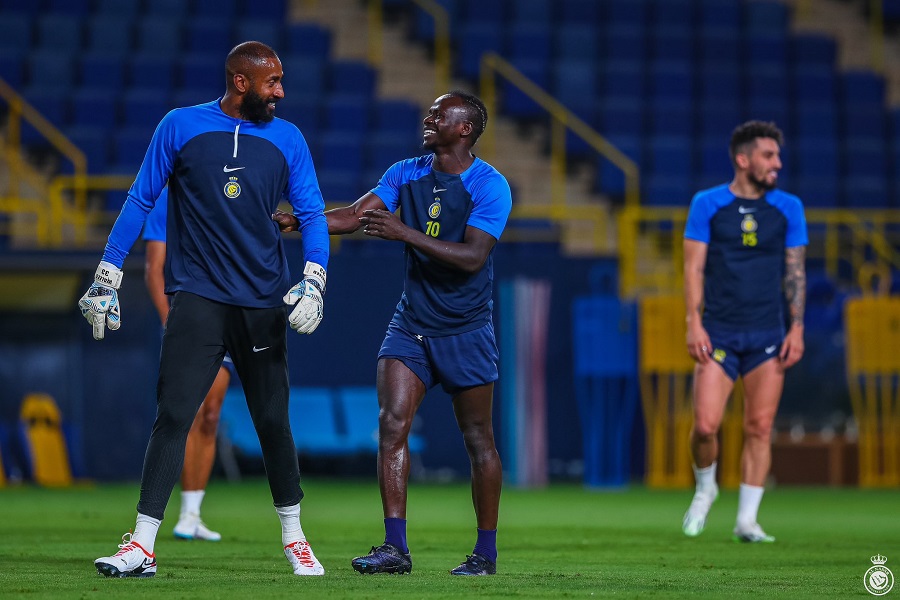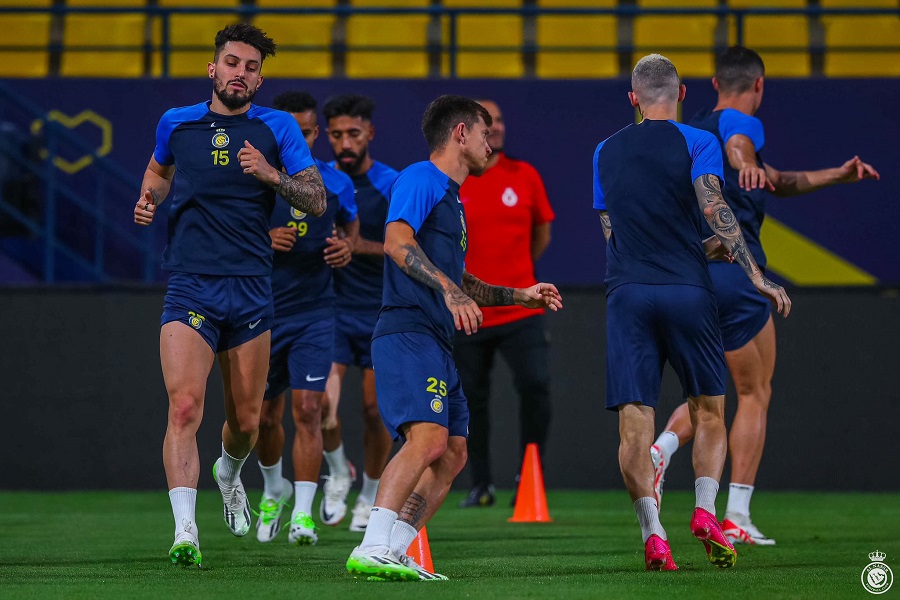 ***
Cristiano Ronaldo's Al Nassr just got his first Saudi Pro League win (5-0) against Al Fateh in a match that saw the Portuguese superstar score a hat-trick and end a poor start to the season with a defeat in the Premier League. both opening rounds.
Now Al Nassr has the opportunity to find more victories when meeting an opponent below Al Shabab at home. The match takes place at 1:00 on August 30 (Vietnam time) at KSU Football Field (Riyad).
Al Nassr's attack is highly appreciated with the trio of Anderson Talisca, Cristiano Ronaldo and Sadio Mane, who contributed to 7/9 recent goals for the team. In midfield, Marcelo Brozovic has proven himself to be an excellent ball provider to boost attack.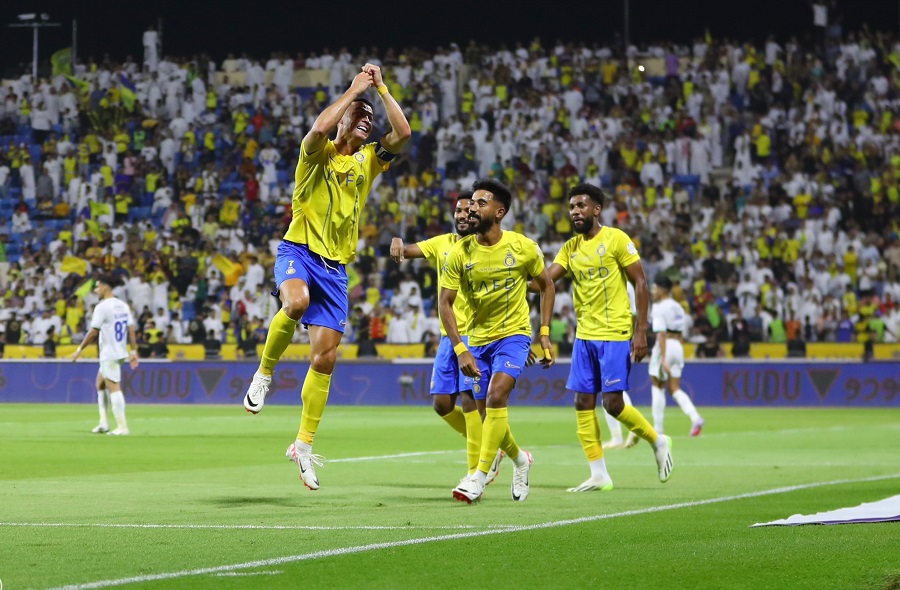 Ronaldo just scored a hat-trick for Al Nassr against Al Fateh
Ronaldo is a big star of Al Nassr and the entire Saudi Arabian league, so his presence in the match against Al Shabab is almost obvious, especially thanks to his good fitness and ambition to conquer more goals. other target.Meanwhile, Al Shabab has had an extremely difficult start to the season. After three days they had no known victory, with two draws and one loss. In fact, the team drew (1-1) against Damac FC in a game they were highly rated by, but they were unable to capitalize on their chances and had to settle for just one point after 90 minutes.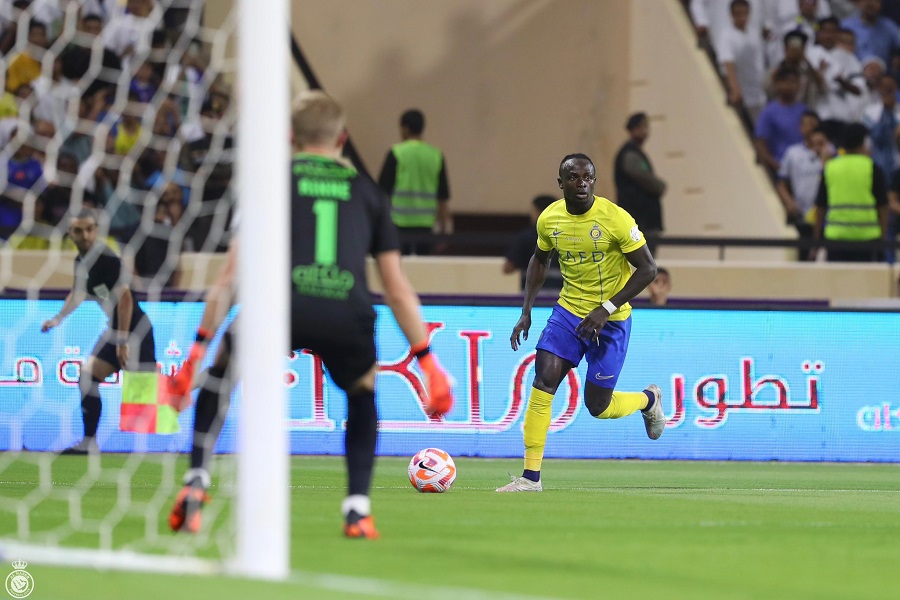 Mane is Ronaldo's good partner
In terms of head-to-head record, since 2020 until now, the balance between the two teams is quite balanced with Al Nassr and Al Shabab both winning 3, the rest drawing 2. In the last meeting in July 2023, the two teams met. The team drew 0-0 at Al Nassr Stadium.Expected lineups Al Nassr vs Shabab:
Al Nassr: Nawaf Al-Aqidi; Sultan Al-Ghannam, Mohammed Al-Fatil, Aymeric Laporte, Ghislain Konan; Abdullah Alkhaibari, Marcelo Brozovic; Sadio Mané, Otavio, Abdulrahman Ghared; Cristiano Ronaldo.. Coach Luis Castro
Al Shabab: Kim Seung-gyu; Fawaz Al-Sagaour, Iago Santos, Nader Abdullah, Hussain Alsebyani; Turki Al-Ammar, Husain Al-Monassar, Gustavo Cuellar, Ever Banega, Hattan Baheri; Habib Diallo. Coach Juan Ignacio Brown
Video Ronaldo scored for Al Nassr against Al Fateh