The starting lineup of Inter Miami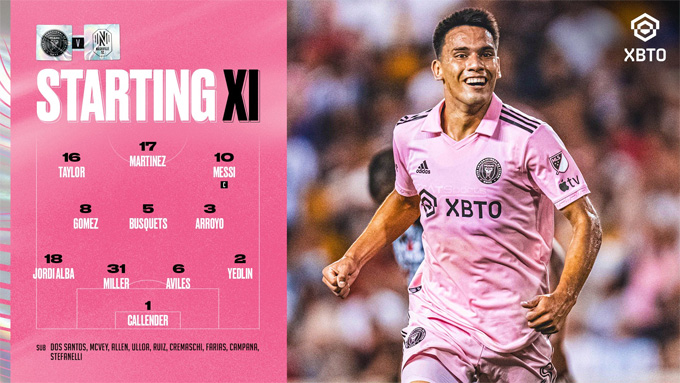 The Inter Miami players are warming up for the match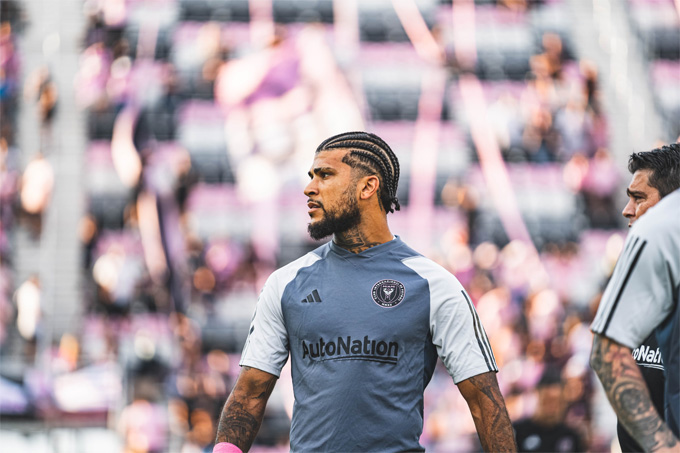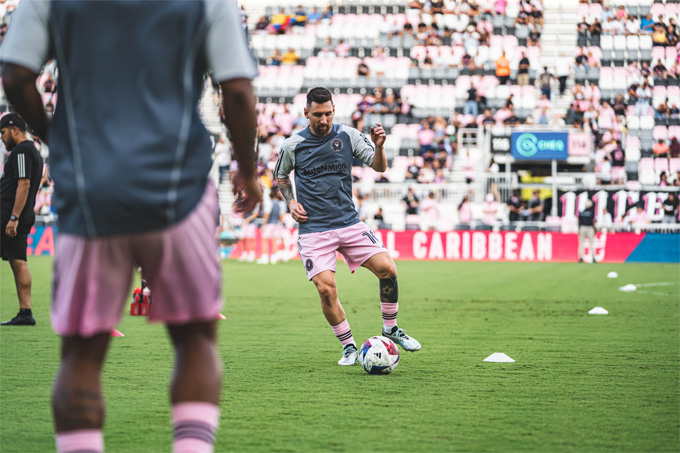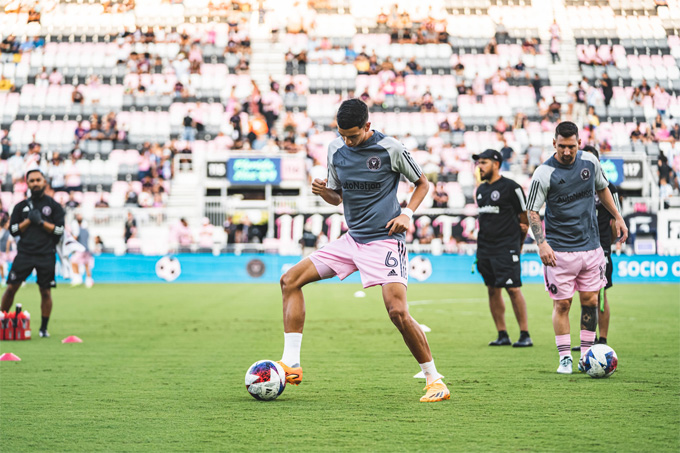 The away team Nashville's starting lineup.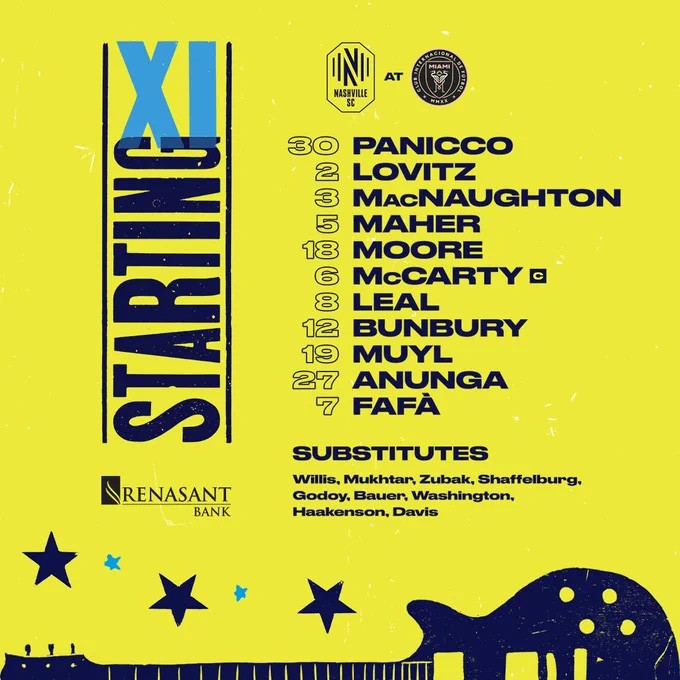 01′
The match has begun! Inter Miami, the home team, kicks off.
06′
Early in the game, Inter Miami, the home team, is in control but hasn't created many dangerous chances yet.
08′
Muyl, the forward from Nashville, attempted a shot but was thwarted by the Inter Miami defense.
09′
Denied!!! Bunbury's close-range shot from outside the penalty area is captured flawlessly by Inter Miami's goalkeeper, Callender.
15′
The pace of the match is currently moderate, as both teams have yet to establish a dangerous attacking rhythm leading to a goal.
23′
Half of the first half's playing time has elapsed, but the home team Inter Miami has yet to produce any shots on goal. Superstar Messi is still tightly marked by the visiting team's defense.
30′
Inter Miami currently holds a possession rate of 67%, yet they have not managed any shots on goal towards Nashville's net.
34′
The first shot attempt from the home team Inter Miami, but Taylor's strike from outside the penalty area sails over the crossbar.
43′
There are about 5 minutes left in the first half, but no dangerous chances have been created so far.
44′
Inter Miami's first dangerous opportunity of the game. Messi delivers a clever pass to set up Taylor, but the final shot veers wide of the post.
The first half concludes with a goalless draw
The second half is underway!!! Nashville, the away team, kicks off
50′
A yellow card has been issued to forward Taylor from Inter Miami.
58′
A yellow card is shown to McCarty from Nashville following a foul on Messi just outside the penalty area.
60′
Missed opportunity!!! Messi's free-kick from around 20 meters out is denied by Nashville's goalkeeper Panicco.
65′
Back-to-back dangerous situations created by players from both teams, but goalkeepers Panicco (Nashville) and Callender (Inter Miami) both make excellent saves.
72' Inter Miami is still struggling to find a way past Nashville's defense and create goal-scoring opportunities
76′
Aviles from Inter Miami receives a yellow card after committing a foul against Nashville's forward.
82′
Messi's free-kick is blocked by Nashville's defensive wall.
90′
VAR is intervening to assess Yedlin's handball situation for Inter Miami within the penalty area
90+1′
Fortunately for Inter Miami, just before Yedlin handled the ball, a Nashville player was caught in an offside position.