Many European newspapers believe that Messi will soon set foot in Saudi Arabia to join Ronaldo to bring the oil country's football to the world level.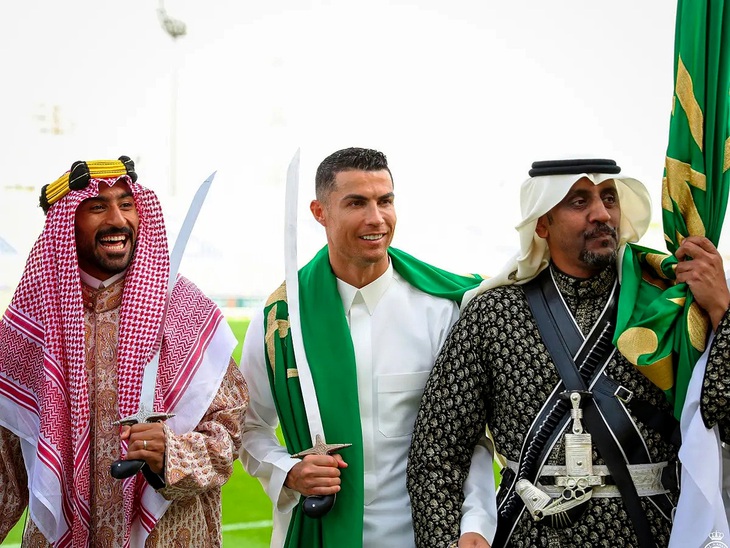 Al-Hilal, the strongest team in Saudi Arabia's history, is said to be very close to owning   's signature .
Dream fight
Such rumors have been circulating for the past 3 months, since    joined Al-Nassr club. Fans obviously want to see a rematch between the two top superstars in football over the past two decades. And Al-Hilal is the team with the most potential to satisfy that.
With 9 championships, Al-Nassr is still only considered the number 2 team in Saudi Arabia, far behind Al-Hilal's 18 times. More than that, Al-Hilal is the team that holds the most number of AFC Champions League titles (4 times). They are likened to "Asia Real Madrid", with strong financial potential and a heroic past.
The No. 1 team in Saudi Arabia is not in good form when it drops to the 4th place in the domestic league this season, facing the risk of losing tickets to the AFC Champions League next season. Bringing in Messi will be a great boost for Al-Hilal to regain their throne against the competition of Al-Nassr and Al-Ittihad.
But like many newspapers reported, Al-Hilal's acquisition of Messi was supported by the entire Saudi Arabia league. A dream prospect for fans from the Arab world, or more broadly, Asia.
Despite the great decline due to age, the rematch between Messi and Ronaldo is still a dream for football managers, event organizers and any sponsor.
This competition brings even more entertainment angles when taking place in Asia, where the players are far behind Messi and Ronaldo. Their leadership, leadership and personal imprints are clearer than ever.
World Cup 2030
In just one year, Saudi Arabia made three special marks: the performance in the 2022 World Cup, the Ronaldo deal, and the ownership of Newcastle by the Saudi Arabia Public Investment Fund (PIF). From field expertise, media elements to commercial games, Saudi Arabian football is advancing like a storm.
With Messi, this oil country will create another earthquake for the football village within the next half year. There are many grounds to believe that the Argentine superstar will choose Saudi Arabia over some other powerful football in Europe. His high salary (about 41 million USD/year) hinders the financial situation of many teams, but is completely within Al-Hilal's reach.
But recreating the Messi-Ronaldo match is not Saudi Arabia's only ambition. Oil country football is aiming for a long-term goal and their next mark (possibly the most important) is the right to 2030 World Cup.
Saudi Arabia is currently teaming up with Egypt and Greece to participate in the race for the right to host the World Cup in 7 years.
Unlike Qatar, which is too small with a population of less than 3 million, Saudi Arabia is 10 times more populous and of course also has a much thicker football background. Organizing the World Cup will be a great push for them to approach the world football level.
The success of Japan and Korea after the 2002 World Cup is clear evidence. Today, the players of these two countries are so used to playing and shining in Europe, something that their Western Asian counterparts cannot match.
Ronaldo, and then possibly Messi, didn't come to Saudi Arabia just to get sky-high salaries!