Players arrived at the National team camp
Man City plans to 'bind' Haaland before the temptation from Saudi Arabia
Man City is urgently planning to 'tie down' Norwegian striker Erling Haaland when negotiating a new contract with a 'huge' salary.
The British newspaper The Sun reported that  Man City  wants to extend Haaland's contract until 2028 to keep this young talent in front of attractive offers from Saudi Arabia and Real Madrid. The current contract between  Haaland  and the English champion will expire in June 2027.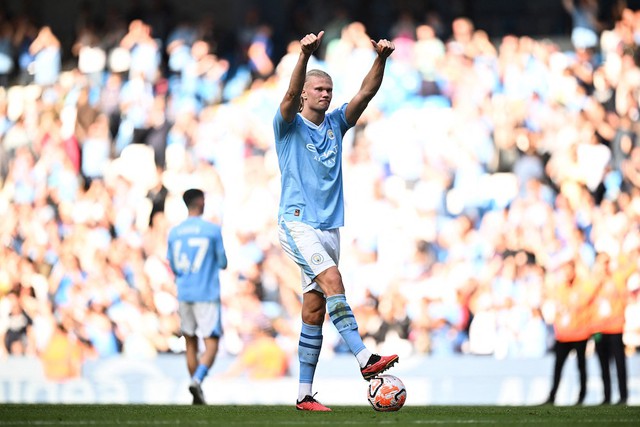 According to The Sun , Man City's plan does not stop at an extension, but The Citizens management wants to increase the annual salary to £ 26.4 million (about £ 550,000 / week) for Haaland to become a paid player. Highest salary in the English Premier League.
Haaland currently receives a weekly salary of £375,000, equal to the salary of teammate Kevin De Bruyne. Contract renewal negotiations have been accelerated between the Man City management and Rafaela Pimenta, Haaland's agent.
After winning the  Premier League top scorer award  and helping Man City win the treble last season, Haaland continues to shine at the beginning of this season. Most recently, the 23-year-old Norwegian striker just scored a hat-trick in Man City's 5-1 win over Fulham in the fourth round of the Premier League last weekend. This player has increased the number of goals in the Premier League this season to 6 goals after 4 matches (average 1.5 goals / game) and contributed to the Etihad Stadium team topping the English Premier League table with 4 wins.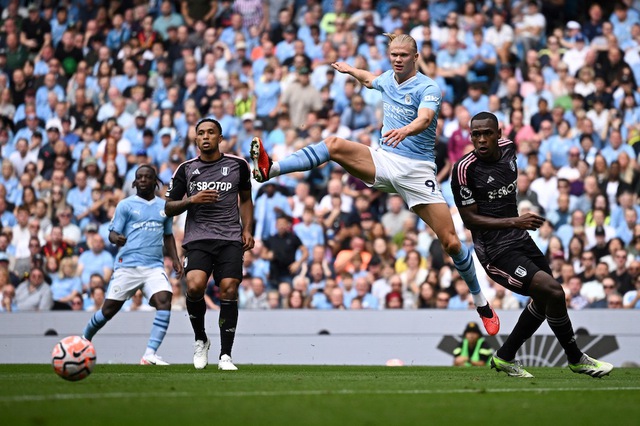 Last week, the European Football Federation (UEFA) announced Haaland won the European Player of the Year award for the 2022-2023 season when he surpassed Lionel Messi and De Bruyne. Haaland has had an excellent 2022-2023 season with a record of 52 goals in 53 matches for Man City in all competitions, winning the Champions League top scorer award (12 goals).