Ronaldinho last played professional football in 2015 but it was not until early 2018 that he officially announced his retirement. After a glorious career, Ro "vou" has become a special brand of the football world, he has an unmistakable face and earns hundreds of millions of dollars from sponsorship and advertising.
That much wealth is enough for Ronaldinho to live freely, and fans are no stranger to his playful and partying lifestyle. But trouble still came to the Brazilian legend and made him now in jail.
Ronaldinho is probably one of the biggest "gold mines" of the world of advertising when big corporations & brands want to enter the football fan market. The Brazilian is one of the highest-paid athletes in the world, and in 2006 earned $19 million in sponsorships, more than Barcelona's salary.
Big brands flocked to Ronaldinho to represent them. Ronaldinho continues to attract brands to him even as the generation of Messi, Ronaldo and Neymar is famous.
Stop playing football, but spending money is not lacking, Ronaldinho lives quickly when he buys a lot of supercars with all different brands, and has houses in Spain, Greece, Italy and the US. Playing debauchery, Ro "vou" even planned to marry two wives at the same time, and although that was banned by the Brazilian government, the two "fiancees" still lived with him, were equally cared for by Ronaldinho both financially. , gifts and… sex stories.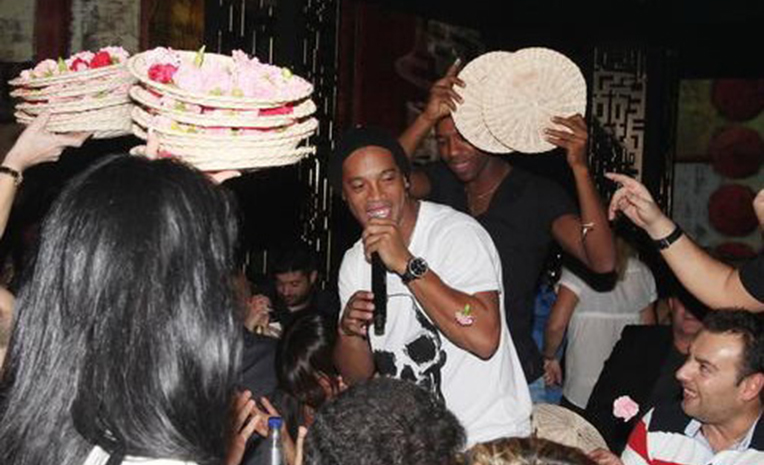 If only with sponsorship & advertising activities, and with stable spending, Ronaldinho will have no problem with money to be able to live well. However, Ro wants to jump into investment fields, which are sometimes areas he doesn't understand, and trouble comes from there.
Ronaldinho seemed to want to get his hands on any piece of cake that looked delicious. After retiring, Ro "invested" in a company that manufactures hand-held spinning tops, which is quite popular with young people (fidget spinner), shared capital for a company that produces mobile games, and advertises. for a stockbroker corporation, even a brief musical career.
However, the investments failed and Ronaldinho had to flee. The company that made the gyroscope and mobile game went bankrupt, and Ro "pushed" out of the company after a customer sued the company for selling poor quality watches. Last year, the other securities brokerage group also had its license suspended.
Since losing his father at the age of 9, Ronaldinho has been raised by his brother Roberto de Assis and therefore Assis is trusted to act as both Ro's broker and investment manager. Assis was part of the reason why Ronaldinho's departure in 2001 caused the hostile attitude of his old club Gremio to this day, and when Ro "swallowed" back to Brazil to play for Flamengo, the club ran out of wages, causing him to be suspended. after nearly 1 year of playing.
It was Assis who introduced Ronaldinho to the above failed investments, and after another investment, this time Ro was touched by the law. The illegal construction of a fishing port next to his house on Lake Guaiba led to him being forced to pay environmental fees, and when he missed the deadline to pay the fine, Ronaldinho was stripped of his passport by the authorities.
That passport was actually returned to Ronaldinho in September 2019, and that complicates the arrest in Paraguay. There is an agreement between the countries of the Mercosur bloc that allows citizens to enter freely, so Ronaldinho and his brother do not need a passport to enter Paraguay, but they need a passport to invest in business according to the law of this country.
Therefore, the Brazilian press speculated that Ronaldinho and his brother were engaged in some shady business abroad. Not to mention the possibility that they make fake passports ready in case the real passport is confiscated because of debt.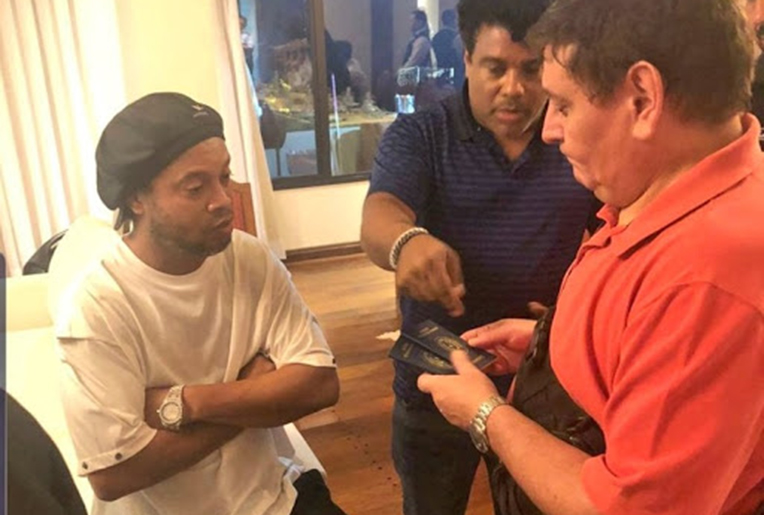 Is Ronaldinho really in a dead end? Can a player who has made so much money in his career be so miserable with debt?
The truth is that Ronaldinho is far from bankrupt, though not impossible. He only needs to create an Instagram post and he will earn $ 150,000, according to a BBC statistic. Not to mention, Ro "vuong" still owns a lot of properties in Brazil and other countries, from small businesses to real estate and even a fleet of supercars. His net worth is estimated at $97.7 million.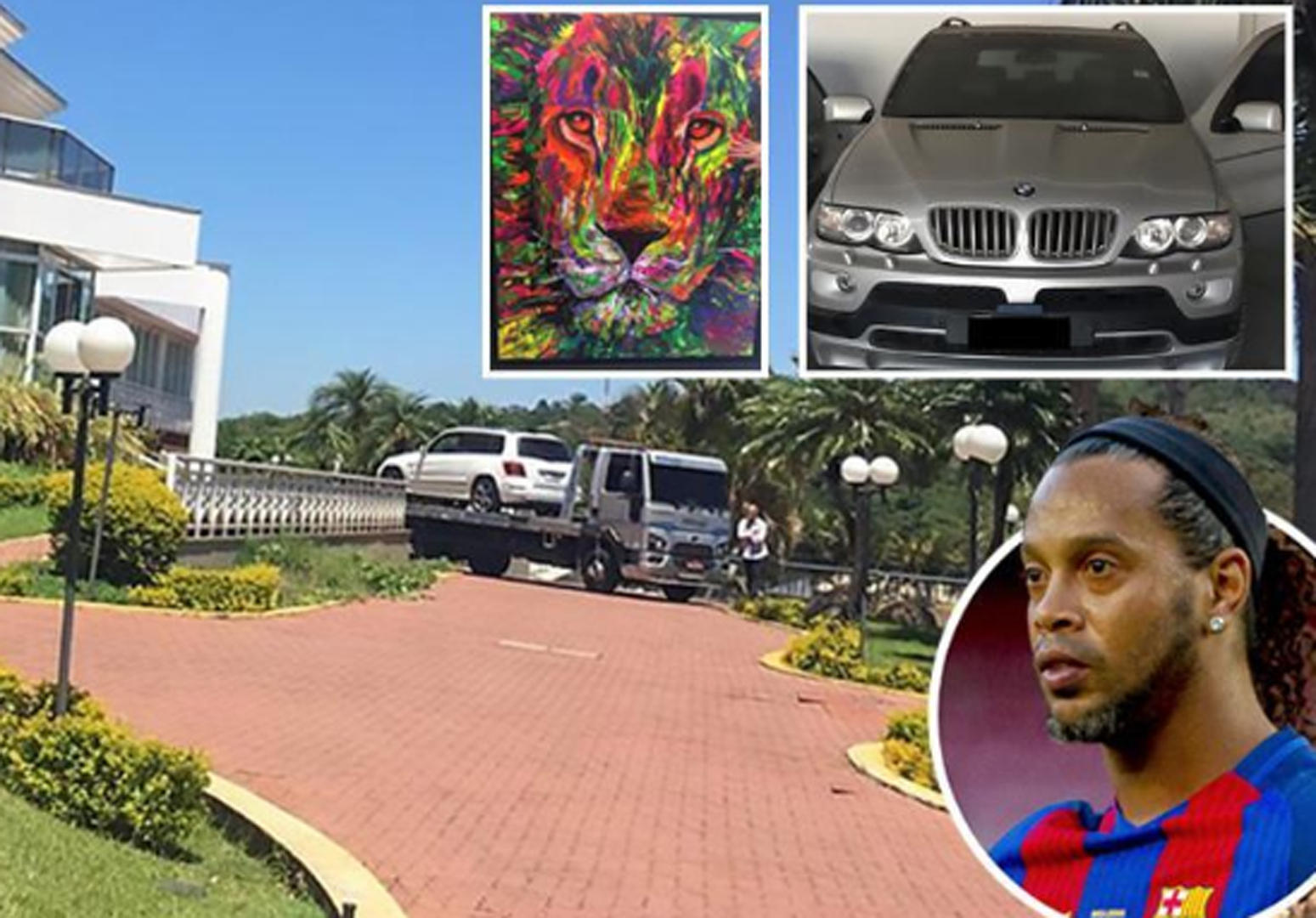 There have been sports superstars in misery like Mike Tyson, but Tyson only has about a fifth of the fan following on social networks compared to Ronaldinho and brands do not dare to touch Tyson because of the image of a bad guy. rape. Even after the recent legal troubles, Ronaldinho's image is still pretty clean and sponsors still won't think about abandoning him.
The fact that Ronaldinho is among the celebrities and businessmen listed by the Panama Papers proves that this Brazilian player also hides money in foreign bank accounts to avoid taxes. Money, Ronaldinho does not have to worry about, the problem is the prison sentences that he is in danger of facing.
According to the latest information, the Brazilian legend is still being detained in Paraguay after his arrest for using a fake passport. More worrying when the case has not been resolved yet, recently, new trouble has come to the former player who won the "European Golden Ball 2005".
According to a reputable source from Mundo Deportivo – a leading Spanish sports daily, Ronaldinho is being investigated by the authorities for suspicion of money laundering. The anti-corruption minister of Paraguay, Mr. Rene Fernandez, ordered an investigation into the transactions related to the suspected charity activity using Ronaldinho's name to conduct illegal activities.
Mundo Deportivo newspaper confirmed that the Ro Vu brothers could face up to five years in prison for using fake passports to enter and launder money, instead of just six months as previously suspected.