Angelina Jolie turned heads with her latest outfit that exuded elegance and captured everyone's attention. The talented actress attended a photocall in Rome to promote her highly anticipated film, Maleficent: Mistress of Evil, where she reprises her iconic role as the malevolent Maleficent from Disney's Sleeping Beauty. As she embarked on her global promotional tour for the Disney sequel, Angelina showcased a series of remarkable ensembles, leaving fashion enthusiasts in awe.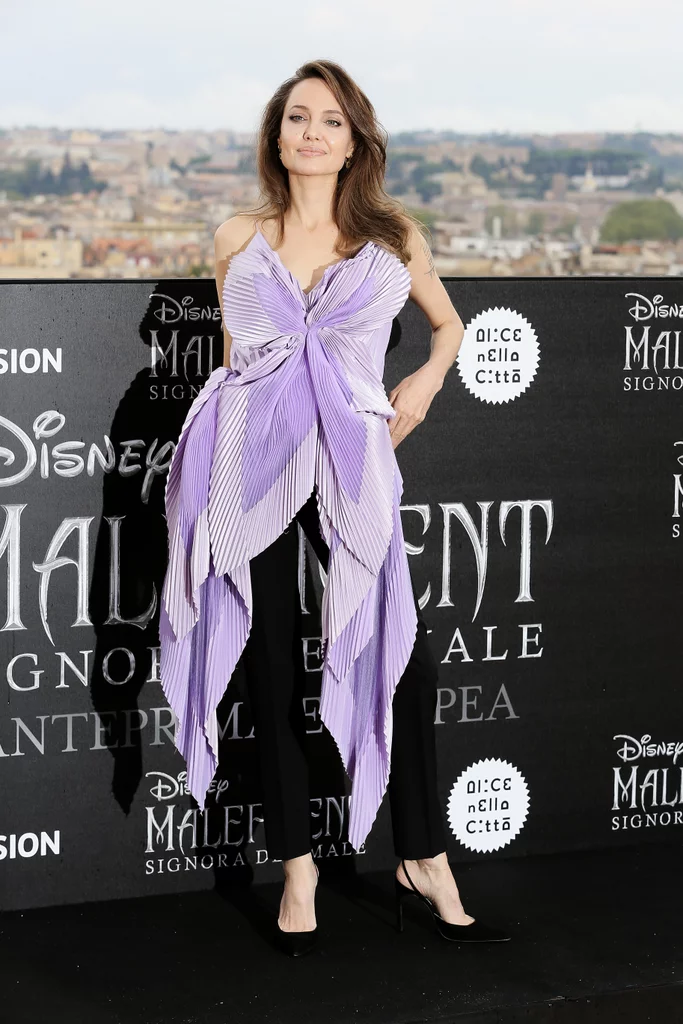 In Japan, Angelina stunned in a silver fringed Ralph & Russo Couture gown, adorned with countless shimmering glass beads and layers of silver crystal fringe. The ethereal gown showcased her impeccable sense of style and set the stage for her next fashion endeavor.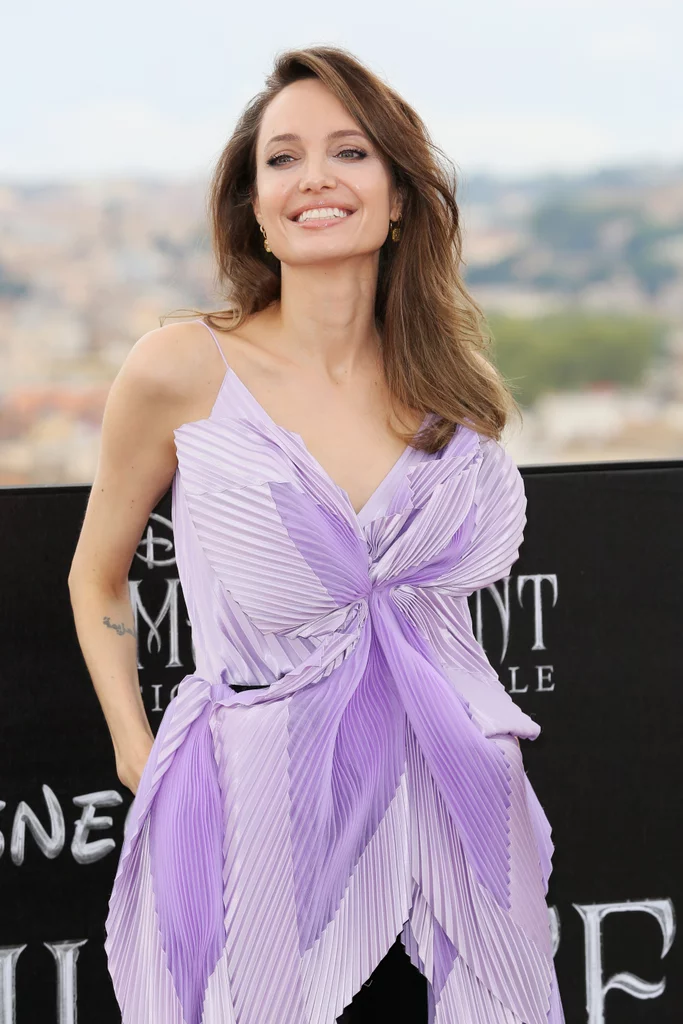 For the Rome photocall, the 44-year-old actress chose to infuse a splash of color into her wardrobe, opting for a mesmerizing lilac top from Givenchy's Spring/Summer '19 Couture collection. The pleated top, resembling the delicate wings of a butterfly, instantly captured attention and left onlookers in awe. The top boasted two varying shades of purple, creating a captivating visual effect.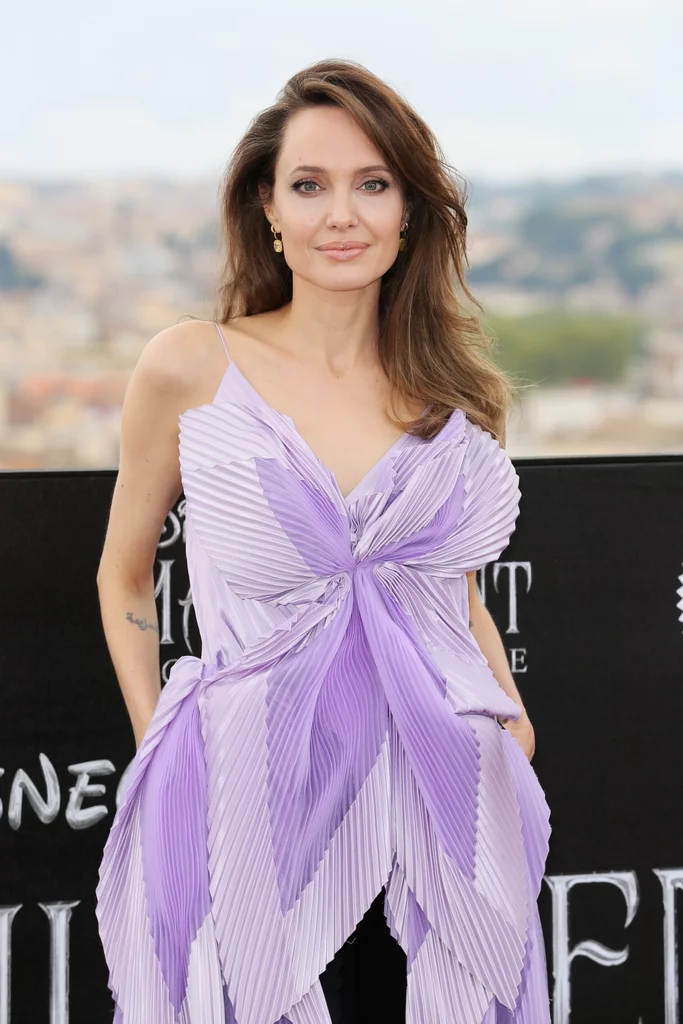 Angelina paired the statement top with tailored black trousers, striking a perfect balance between femininity and sophistication. Her choice of strappy black heels added a touch of glamour to the ensemble, elongating her statuesque figure. To complement the overall look, she adorned herself with dangling crystal earrings that added a subtle sparkle.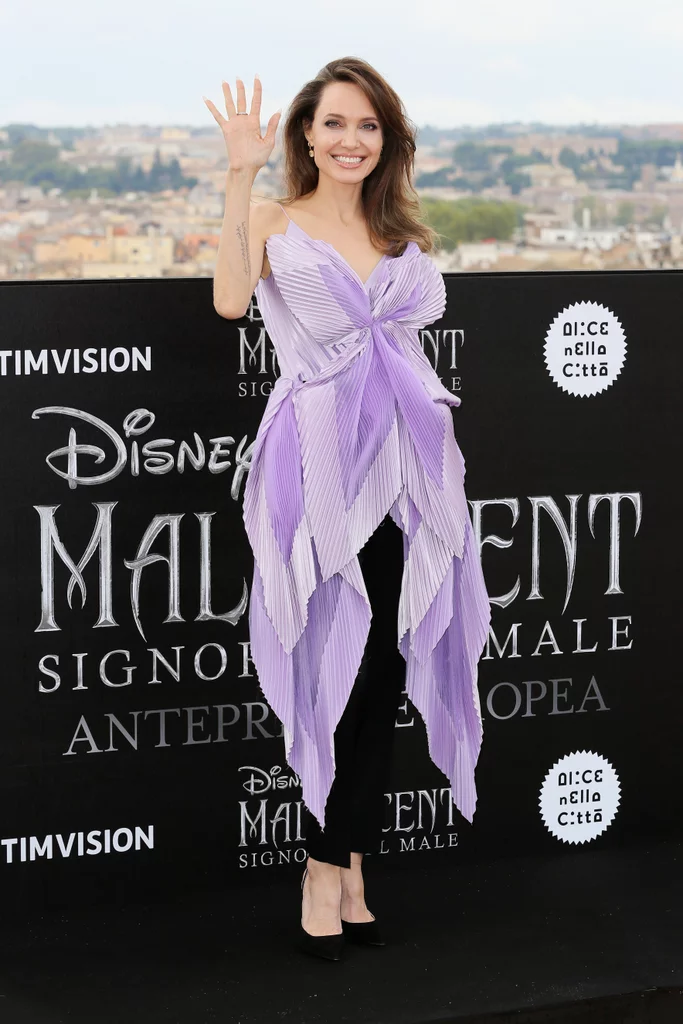 Throughout the event, Angelina effortlessly commanded the red carpet, showcasing the unique details of her extraordinary top from every angle. With each step she took, her undeniable charisma and grace captivated the audience, solidifying her status as a fashion icon.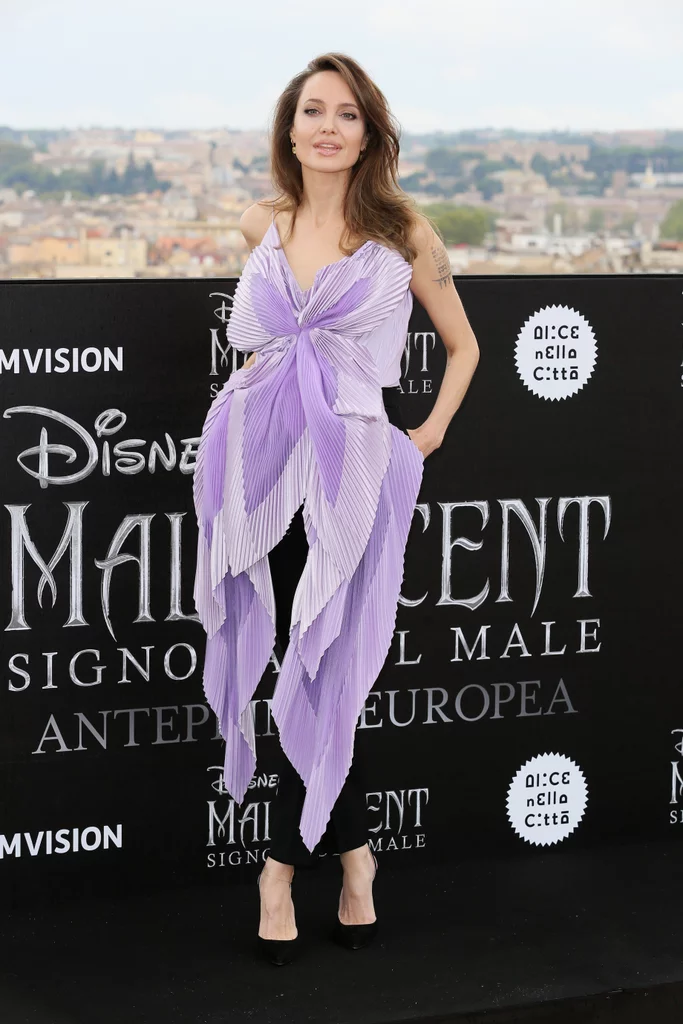 Angelina Jolie's stunning appearance at the Maleficent: Mistress of Evil premiere in Rome not only celebrated her role in the film but also served as a testament to her impeccable fashion choices. Her lilac butterfly-inspired top, paired with tailored trousers, proved once again that she possesses an innate ability to effortlessly blend style and sophistication.