The sound of the award ceremony was muted by Will as he stepped down, still using a rather heavy sentence to repeat: "Don't mention my wife with your mouth"…
Men must protect their women
Perhaps the most talked about story today is what happened at the 94th Academy Awards.
While standing on stage, actor and MC Chris Rock made sarcastic comments about the appearance and hair of Jada Pinkett Smith – the wife of actor Will Smith.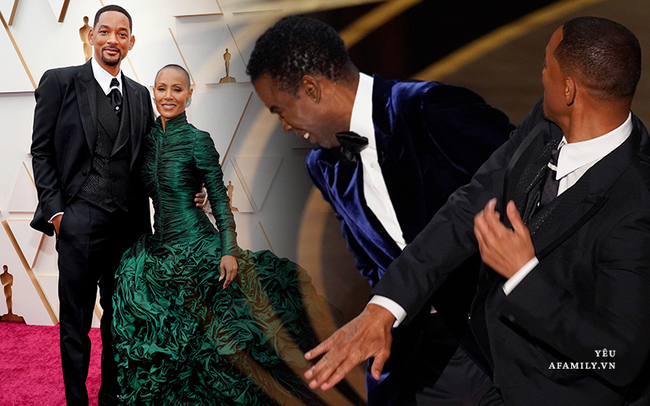 Because his wife was struggling with Alopecia – alopecia areata caused by an autoimmune disorder that Rock made fun of, and made Will Smith mad. Immediately, he stepped onto the stage and punched MC Chris Rock in the face.
This action left everyone stunned and panicked. Chris Rock also forced a smile because he did not understand what was going on. The sound of the awards ceremony was muted by Will as he stepped down, still using a rather heavy sentence: "Don't mention my wife with your mouth".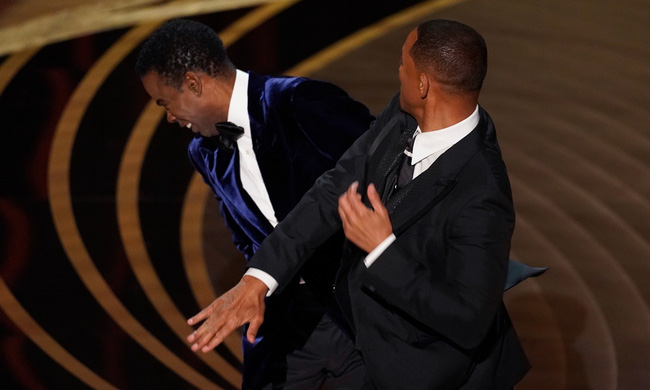 Will Smith punches the male MC in the face of the Oscars ceremony.
This story has caused great shock around the world. The clip clipped that moment was widely shared. On Twitter, all the keywords related to this are Top trending.
With Smith lost control in a solemn event, where many actors and celebrities gathered. So, is his behavior worthy of condemnation?
Normally, we often hear a sentence related to men's bravery: "Despite being incompetent, a man should protect two things, the land under his feet and his woman".
Many people responded to that violence because they thought that Will Smith loved his wife very much, and his spontaneous actions were just protecting his wife.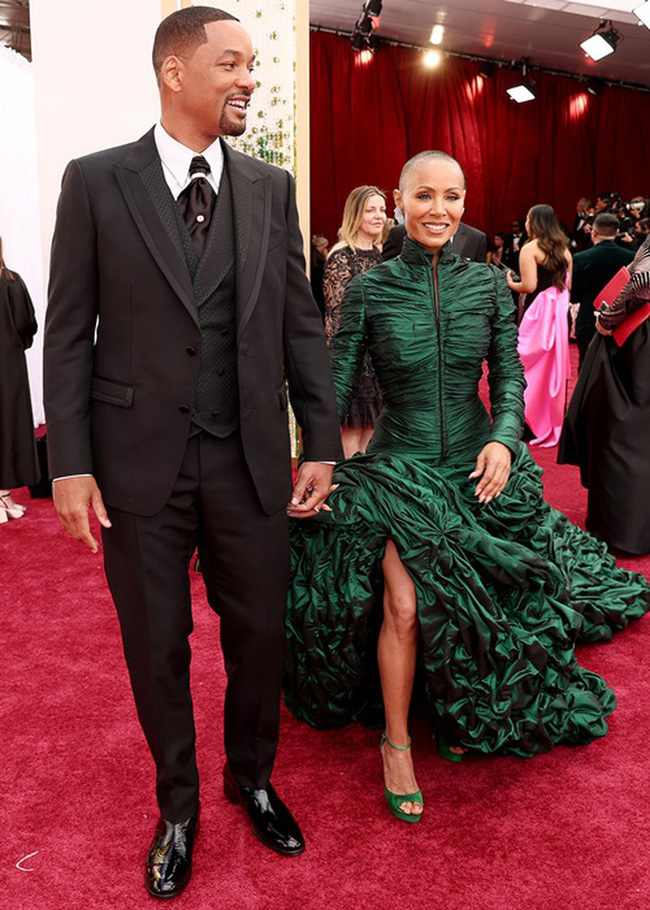 Actor and wife Will Smith.
For women, beauty is very important. Many people lose their hair to the point of stress, self-destruction.
Here, Rock's use of illness, an undesirable misfortune, to make fun of others is less subtle if not cruel. It's like another form of body shaming and for a husband it's a real slap in the face. Will's grumpy behavior speaks to the fact that he was too hot-tempered, too angry, but in his opinion, it was a way to protect his wife.
On MXH soon after, a funny story was trending: "Instead of mom and I falling into the water, who would you save, the girls had another question to test their man. If someone took me If you went out to play at the Oscars, would you punch him or not?".
This is probably also the view of many women after the incident. In the eyes of women, men find ways to protect and keep their wives' dignity, which is the most welcome thing.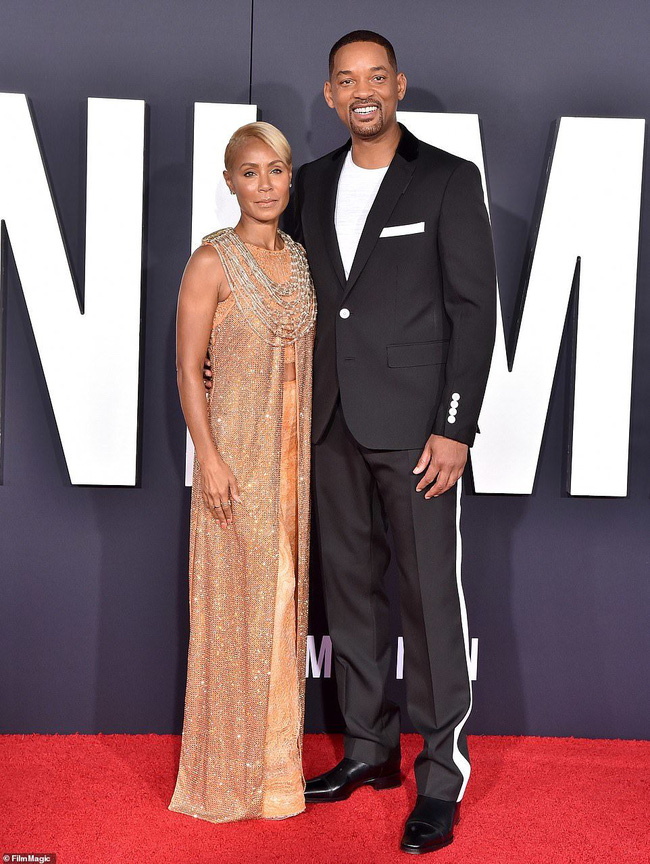 Many events happen at a time. In that moment, the man who was outraged at his wife being humiliated, turned into a laughing stock in a major event quickly took action. At that time, he didn't have time to think about what the consequences would be, what the world view would look like, or what the impact would be.
Immediately after the incident happened, the two children of the couple took to Twitter to support their father. Maybe, after all, maybe the whole world will protest, turning away from Will Smith but at least he has the support of his own family.
Oscar "sold out" because of Will Smith's punch
However, if you look a little more broadly, the famous actor's actions have ruined many things.
Many people believe that the efforts of thousands of people have collapsed after the punch. Then, who won the Oscar is not as important as the unprecedented drama that happened at the 94th awards ceremony.
Sportlight of the awards show did not come from prestigious awards. Instead, people will forever remember the most reprehensible joke in Oscar history and the violence that happened on stage.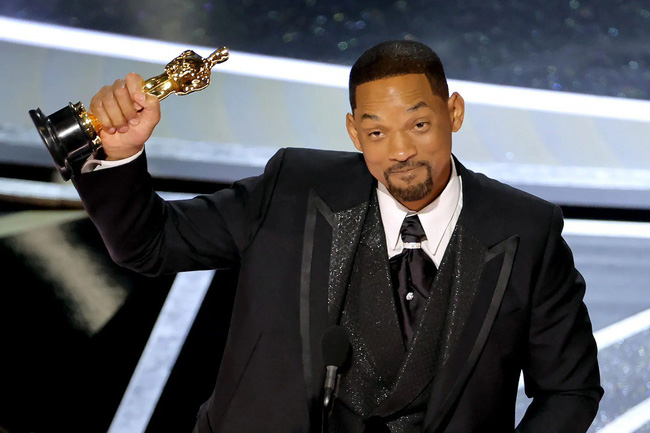 Will Smith won an Oscar.
Regardless of the work, individual or film crew, even Will Smith's first Oscar in more than four decades was overshadowed by his own violent actions.
Furthermore, violence is the worst method of conflict resolution. The event that took place this time was broadcast globally and many of them were children watching. This behavior actually promotes violence.
Immediately after winning the Best Actor award, Will broke down in tears and said, "I'm not crying because I won the award. It's not about my award. Art affects real life. I behave. like a crazy dad like Richard Williams in the movie. Love will make you do crazy things."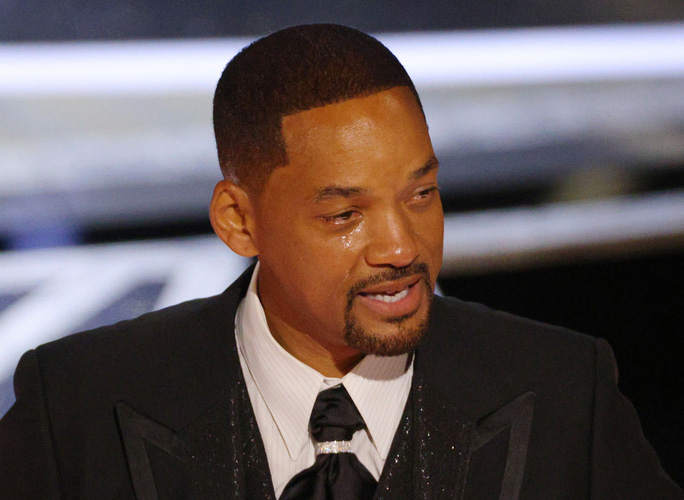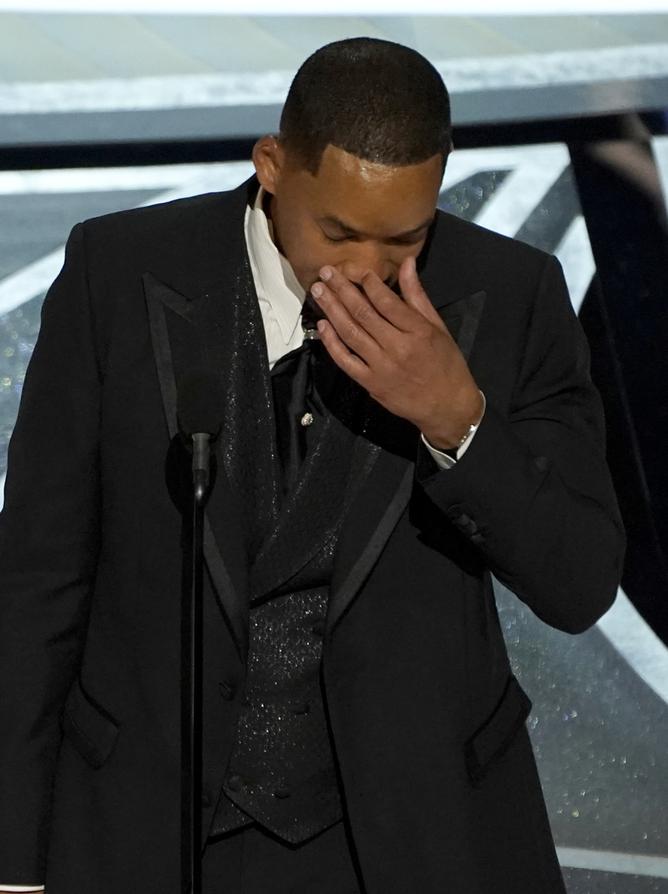 Will Smith thanked and then apologized to the organizers of the Oscars 2022, to the same nominees. He witty that he hopes to be invited by the organizers at future events. However, he did not have a word for Chris Rock.
Arguably, Will Smith doesn't feel wrong about his noisy punch.
Although people have a lot of emotions and reasons for controversial actions, bravery is when we control our anger and turn big things into small things. Protecting the person you love is the right thing to do, but protect them in the most civilized and proud way.