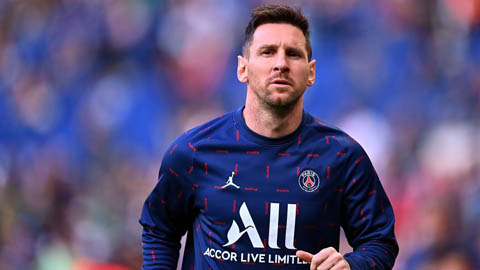 The 2022/23 season is approaching the final rounds, and the Saudi Arabian league is still boiling because of the name Messi. The leaders in this country are increasingly confident that the Argentine star will soon come to their country.
Not long ago, Mr. Jorge Messi – Lionel Messi's father and agent confirmed: " for next season. We will decide when the 2022/23 season ends. end. Nothing has been signed, agreed or agreed upon orally. All the news regarding my son is fake."
Messi's father's affirmation has completely denied the shocking information previously posted by Football Talk's Twitter page: "The transfer of Leo Messi to Saudi Arabia has been successful". 
At the moment, only one thing is almost certain, and that is that Messi will leave France this summer. In Saudi Arabia, however, they seem very certain that Messi's next club will be Al-Hilal. At that time, the Saudi Pro League will start a fierce competition for many years between Messi and CR7. Cristiano Ronaldo currently plays for Al Nassr in the Saudi Pro League.
Information from Riyad said that Messi will receive a more lucrative contract than Ronaldo with a salary of more than 300 million euros per year.
In addition, the Arab press is also good, many clubs in this country are ready to create big transfers to attract stars to play here. Names like Sergio Busquets, Jordi Alba (Barcelona); Nacho, Karim Benzema (Real Madrid) and Alvaro Morata (Atletico) have been contacted.