Cristiano Ronaldo Jr has signed a contract with MU, the team that his father Cristino Ronaldo plays for.
Ronaldo joined MU in the summer transfer window of 2021. After leaving Juventus to return to Old Trafford, the Portuguese striker also brought Cristiano Ronaldo Jr to join MU's academy.
After playing for MU's youth team, Cristiano Ronaldo Jr has been highly appreciated. Recently, Ronaldo's son was signed to the Old Trafford team and wore the number 7 shirt at U12 MU, the same number as CR7's shirt number in the Red Devils' first team.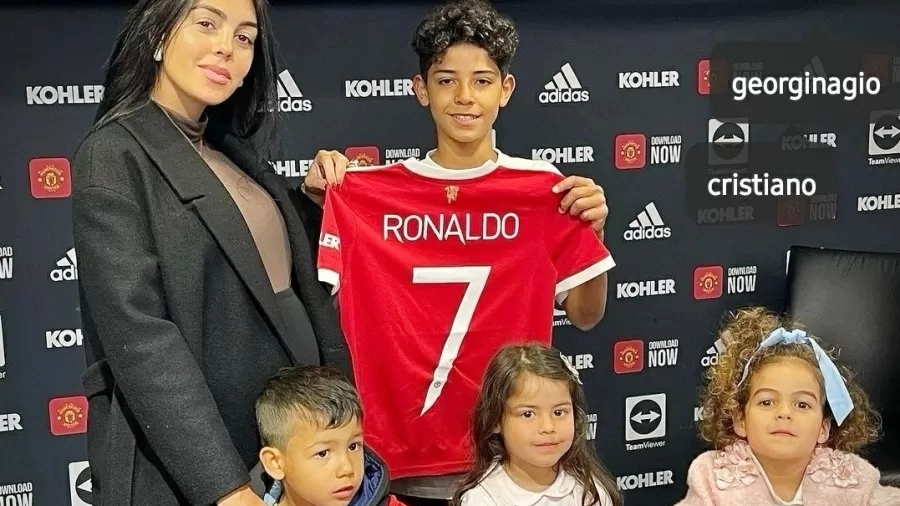 Cristiano Ronaldo Jr was trained by Ronaldo to play football from a young age. During the time that CR7 was with Juventus, the Portuguese striker's eldest son played very well in the U9, U10 and U11 colors of Juventus.
Sharing with the media, Ronaldo said he would not put pressure on his son: "Time will tell about the ability to play football of Cristiano Ronaldo Jr. I would never put pressure on the boy. I will let him do what he wants and I will support him in any way."
Although he will create conditions for Cristino Ronaldo Jr to develop his own abilities, CR7 insists that he does not want his son to use the phone early, does not want him to be dependent on technology.