French prosecutors said on March 3 that PSG and Morocco defender Achraf Hakimi had been charged with rape.
Hakimi  was questioned by prosecutors on March 2 about allegations made by a 24-year-old woman, and the 24-year-old defender was later charged. The Madrid-born player was an important part of the Moroccan team 's historic journey to the semi-finals of the World Cup in Qatar last year. He still trained with his teammates at PSG on the morning of March 3. A PSG spokesman said the team "supports" Hakimi and "puts faith in the judicial system".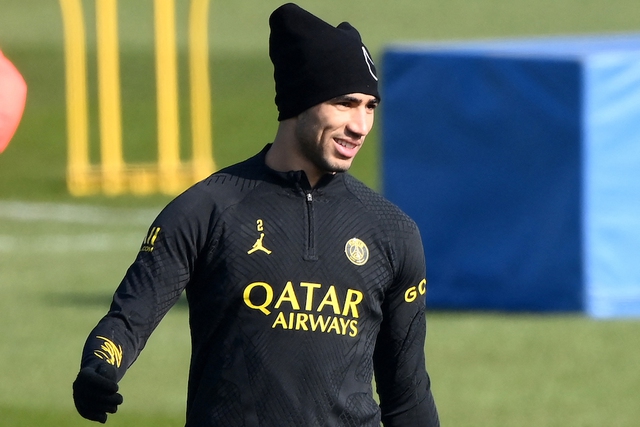 Hakimi allegedly paid the woman mentioned above to come to his home in the suburb of Boulogne-Billancourt, Paris (France) on February 25 while his wife and children were on vacation. The woman then went to the police station to report the rape on February 26 and was questioned by prosecutors on March 1, according to sources close to the case.
On February 27, Hakimi appeared at the FIFA Best awards ceremony in Paris, where he was named in FIFPro's 2022 world best men's team.
The lawyer for the PSG star defender Fanny Colin said Hakimi "firmly denies all allegations against him" and suggested that he was the victim of "an intentional conspiracy". The lawyer said Hakimi welcomed the charges against him because "he finally got a chance to defend himself".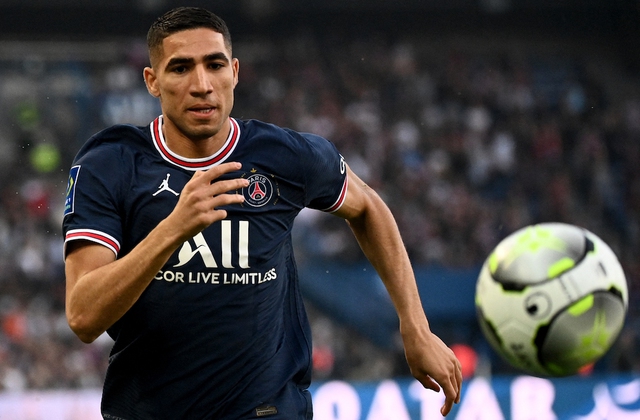 Meanwhile, Rachel Flore Pardo, the accuser's lawyer, told AFP: "My client insists everything she says is true. She has chosen to speak to prosecutors privately and did not want the incident to become a media issue, mainly to protect her safety."
The news of Hakimi is a real shock to defending French champions PSG, who are top of the Ligue 1 standings and face Nantes this weekend before heading to Germany, where they face Bayern Munich in the second leg of the round. 16 Champions League teams. PSG lost 0-1 in the first leg at home.
PSG said on March 3 that Hakimi is being treated for a thigh injury and will return to play next week, meaning he will be in the squad for the second leg against Bayern Munich. The legal proceedings against the right-back did not prevent him from leaving France.
Hakimi went through Real Madrid's youth system before joining Dortmund in 2018. He made 73 appearances for the German club, then moved to Inter Milan in 2020. Then, Hakimi went to PSG in 2021 . , where he has established himself as an integral part of the team and is considered one of the best defenders in the world today.