Al Hilal, one of the teams of the Saudi Arabian League, has added Brazilian soccer star player Neymar to its squad. After the transfer of the 31-year-old player, the demand for the number 10 shirt increased in the stores of the Al Hilal club in the capital Riyadh.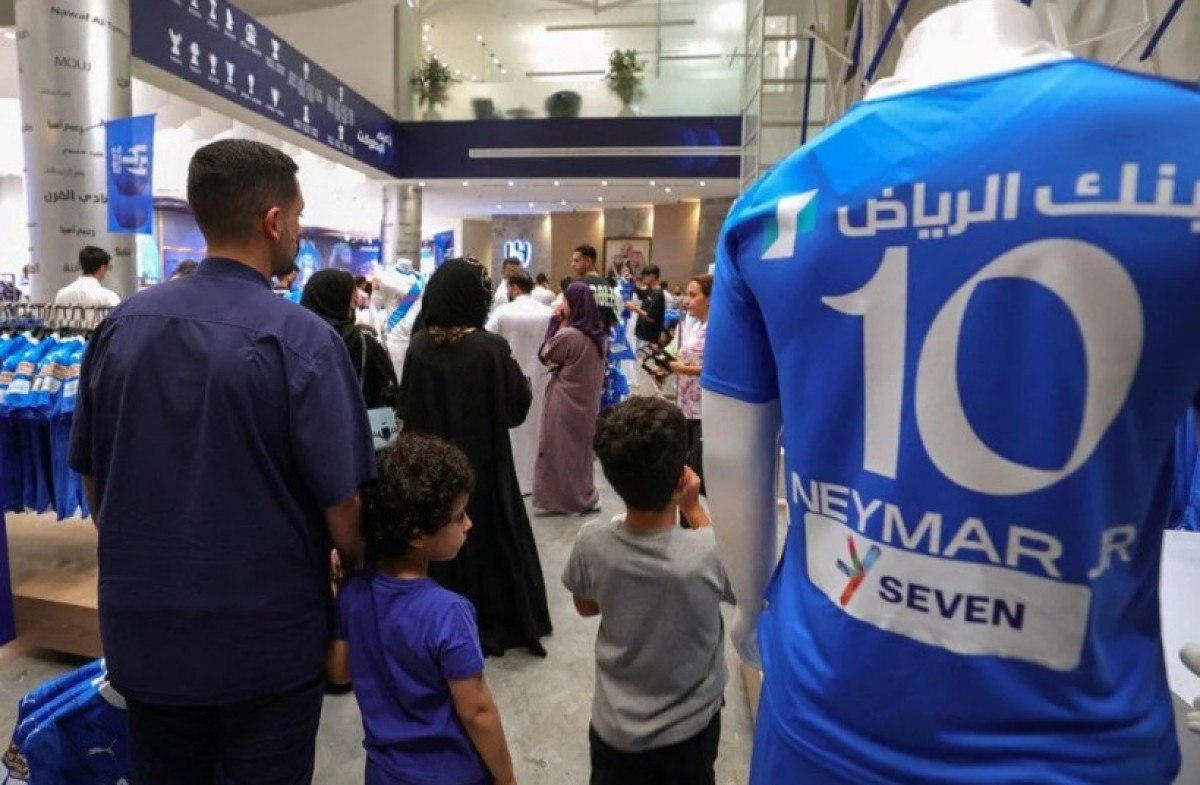 A new name has been added to the star transfers made by Saudi Arabian teams for huge sums of money this year.
Al Hilal, one of the Saudi Arabian Football Federation teams coached by former Fenerbahçe coach Jorge Jesus, announced that they have added Brazilian star player Neymar, who plays for the French giants Paris Saint-Germain (PSG), entered its squad for 2 years.
Fans lined up waiting to buy jerseys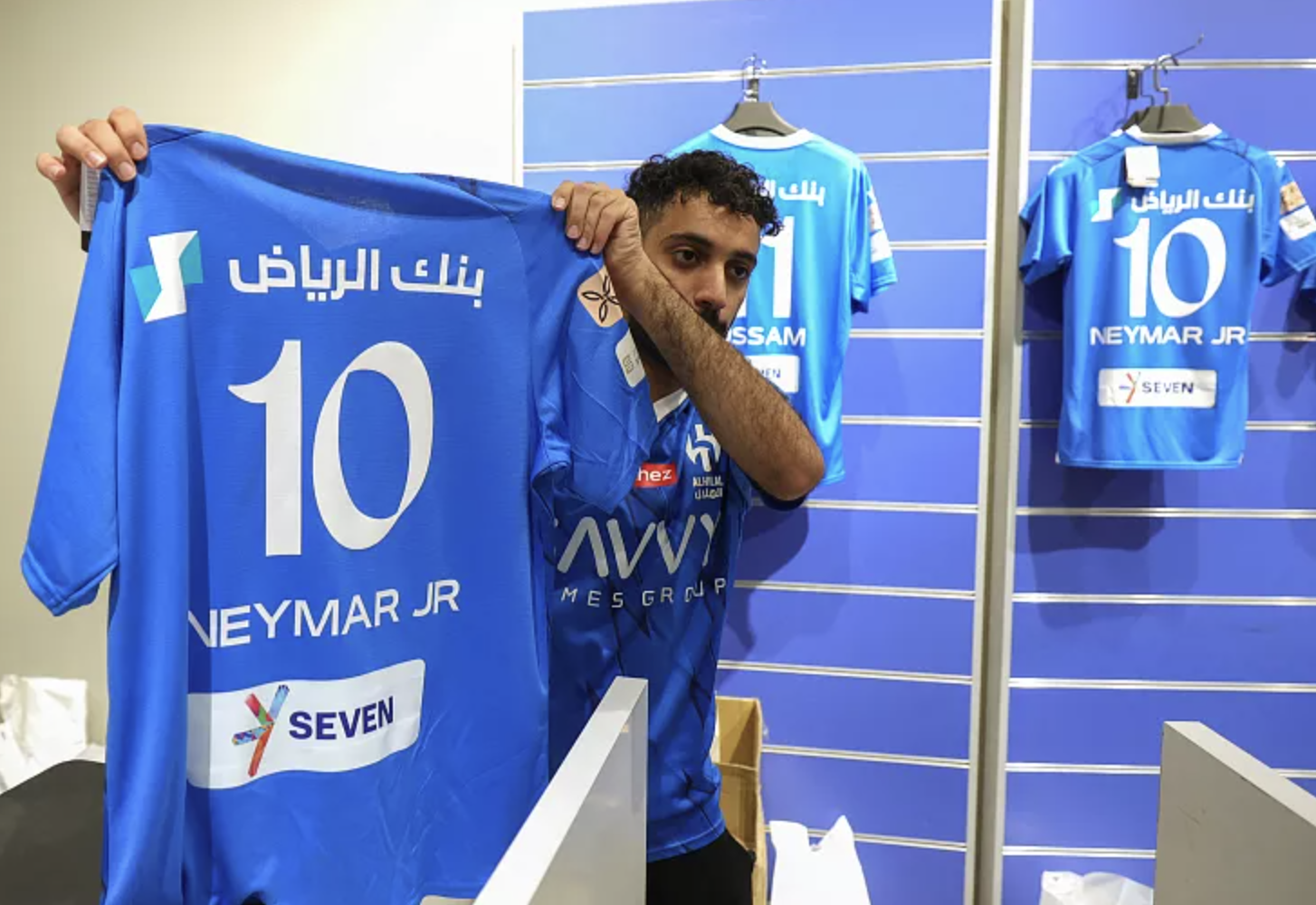 After this transfer, fans of the blue-white team ran to stores to buy the 31-year-old player's jersey.
Arab football fans lined up in front of the club store to buy Neymar's number 10 shirt.
He will receive 300 million euros after 2 years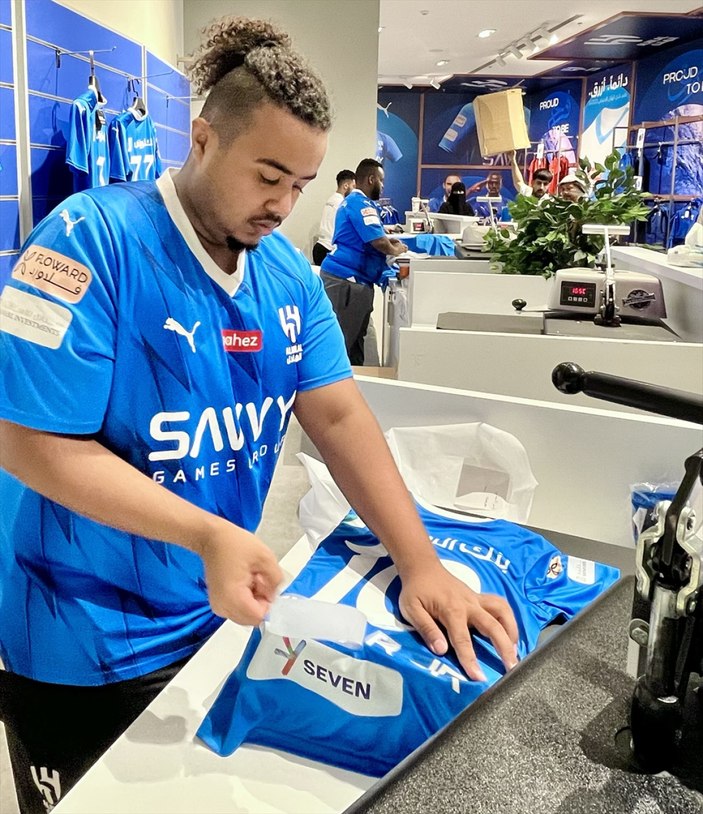 The salary that Neymar, who many people are interested in, will receive in Saudi Arabia has been announced. This star will earn 300 million euros in two years from the Al Hilal team.
This cost is expected to rise to 400 million euros plus advertising and sponsorship revenue.
Neymar, who moved from Barcelona to PSG in 2017 for a record transfer fee of 222 million euros, has scored 118 goals and 77 assists in 173 matches for the French representative. The 31-year-old player has hit the opponent's net 77 times in 124 matches for the Brazilian national team.