At a nature reserve in the US, there is a rare two-headed snake that has lived to the 17th year.
The two-headed snake that is about to turn 17 in the US is now 1.6m long and was first found in 2005 in the US state of Missouri. It is currently being raised and protected at the Cape Girardeau Nature Reserve.
When it was first discovered, very few people thought that the snake could live to adulthood. Therefore, the existence of up to 17 years of the two-headed snake surprised many scientists.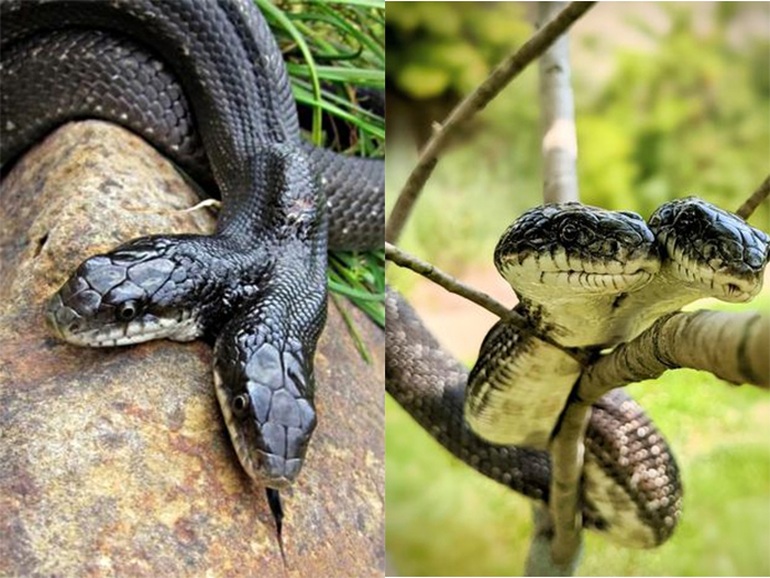 Steve Allain, a snake expert, said the odds of a two-headed snake living to adulthood are one in 100 million.
Steve Allain said: "I know of another two-headed snake that survived to the age of 20, so it's not impossible for them to live that long. However, it's extremely unlikely. It's a possibility. in 100 million".
Alex Holmes, a naturalist at the conservation center, also believes that two-headed snakes will have difficulty eating. "A normal snake can eat mice easily, but two-headed snakes have conjoined spines that make it difficult for them to swallow.
They are practically like any conjoined twins, if one gets sick it will obviously affect the other. So the last 17 years is a really rare achievement," said Alex Holmes.
This two-headed snake was found in the yard by a boy in the small town of Delta, Mississippi, USA.
Last year, at the Birdsey Cape wildlife center in Massachusetts, the US also discovered a strange turtle with two heads and six legs.
Although having two heads can be dangerous and most animals with the condition die prematurely, turtle caretakers are optimistic. They said: "The turtle is very healthy. It eats, swims and gains weight every day."
The rare two-headed turtle is always carefully monitored and when it was four weeks old, the center team took a CT scan to learn more about the circulatory system of this particular tortoise.