The fans at Parc des Princes witnessed a beautiful moment on Tuesday: an embrace between Ronaldinho and Lionel Messi, the former and current star of Paris Saint-Germain.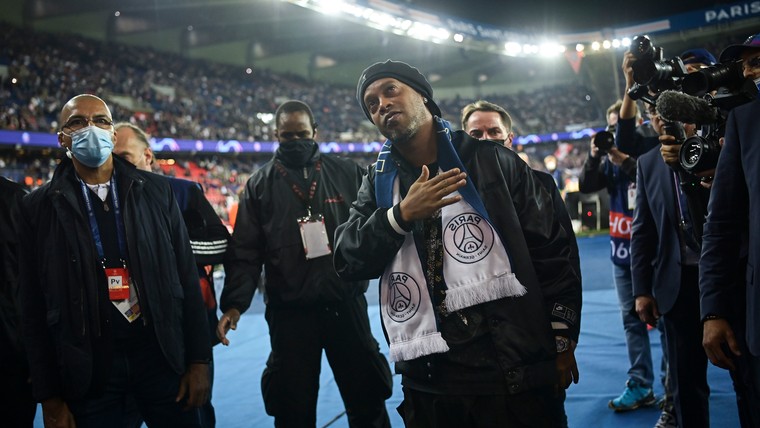 PSG organized a 'Ronaldinho night' around Tuesday's Champions League match with RB Leipzig, an evening in which the 41-year-old Brazilian is honored. Just before kick-off, the leading man bumped into Messi, followed by a warm embrace.
Ronaldinho was under contract with PSG between 2001 and 2003, after which he signed for Barcelona. The Brazilian experienced Messi's breakthrough up close during his Catalan period. In fact, it was Ronaldinho who provided the assist for Messi's first goal in La Liga, in 2005 against Albacete , see below.
A beautiful reunion between two absolute legends