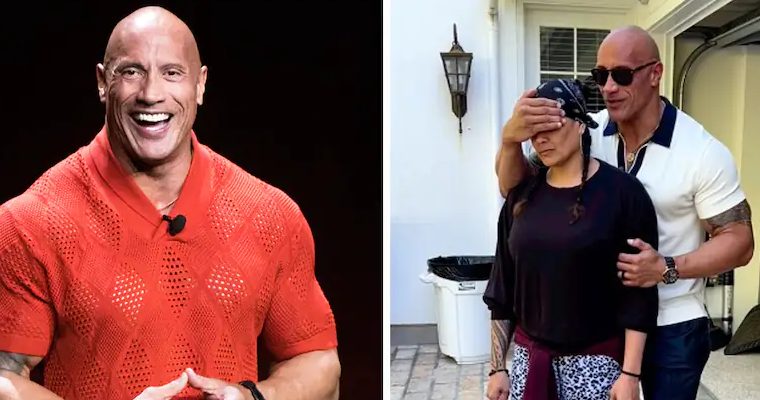 Dwayne Johnson gifted a brand new luxury home to his cousin, WWE's Tamina Snuka, and the moment was captured on video.
Dwayne "The Rock" Johnson wanted to do something extraordinary for his cousin, WWE Superstar Tamina Snuka, whose real name is Sarona Snuka. As someone who knows firsthand how hard life can be as a professional wrestler, Johnson has been left impressed by how his cousin has managed to juggle the lifestyle with being a single mom. To help give her a hand in a major way, Johnson presented Snuka with a brand new luxury house she gets to call home, and he shared the footage of the occasion on Instagram.
I've known my cousin Sarona since we were little kids growing up together," Johnson says in part in the caption. "Man this girl's gone thru some tough times, but regardless of what life's thrown her way – she was ALWAYS determined to break the cycle and become a strong and inspiring single mom example to her two greatest inspirations — her daughters, Milaneta & Maleata."
He added, "It's so damn hard to make it as a pro wrestler. And it's even way harder to make it if you're a woman. Sarona (like many amazing women in pro wrestling) made her mind up long ago that she was gonna walk the walk and earn her respect in pro wrestling and make sure that the hard times she's experienced were always her REASON to WORK HARDER and never let it become the EXCUSE to GIVE UP. And that's what she did. And that's why my heart's proud. Love you cuz and we always got your back."
In a separate post on Twitter, Johnson also noted, "She deserves a lot more. Been a single mom, raising two kids all while living the hard life as a pro wrestler – on the road, wrestling nightly for YEARS. I wanted to bring a little stability in my cousin's life for her and her kids."
The Rock Also Had a New Vehicle for Sarona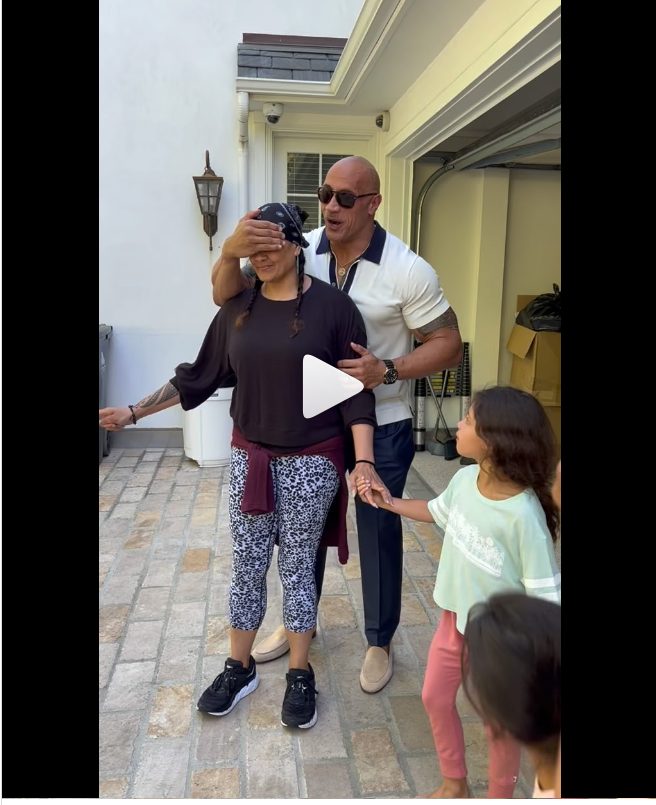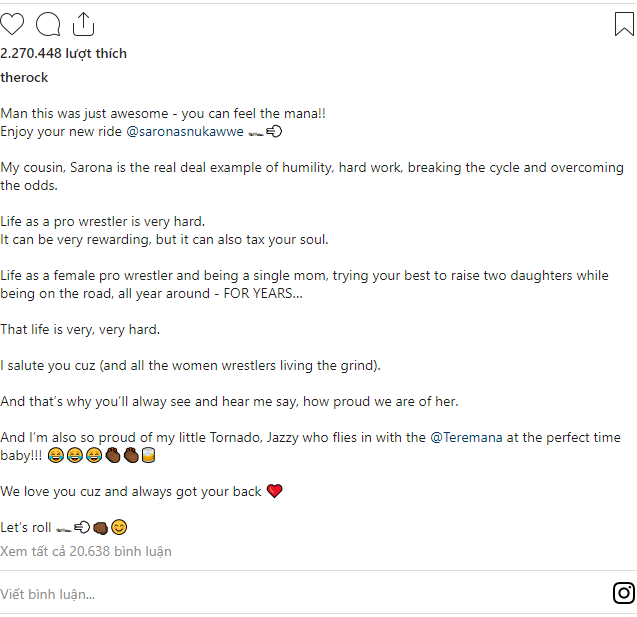 In another video, Johnson reveals another special surprise for Snuka. Along with the new house, Johnson tells Snuka that she also needs a new ride, and she's bestowed with a new car that leaves her speechless. Clearly, the kids are big fans as well.
"My cousin, Sarona is the real deal example of humility, hard work, breaking the cycle and overcoming the odds," Johnson said in the post. "Life as a pro wrestler is very hard. It can be very rewarding, but it can also tax your soul. Life as a female pro wrestler and being a single mom, trying your best to raise two daughters while being on the road, all year around – FOR YEARS… That life is very, very hard.
He added, "I salute you cuz (and all the women wrestlers living the grind). And that's why you'll alway see and hear me say, how proud we are of her. And I'm also so proud of my little Tornado, Jazzy who flies in with the Teremana at the perfect time baby!!! We love you cuz and always got your back."
Soucre: movieweb.com