The first time he touched lips with the most enchanting snake in the world, it was also the last moment the poor mouse could see sunlight.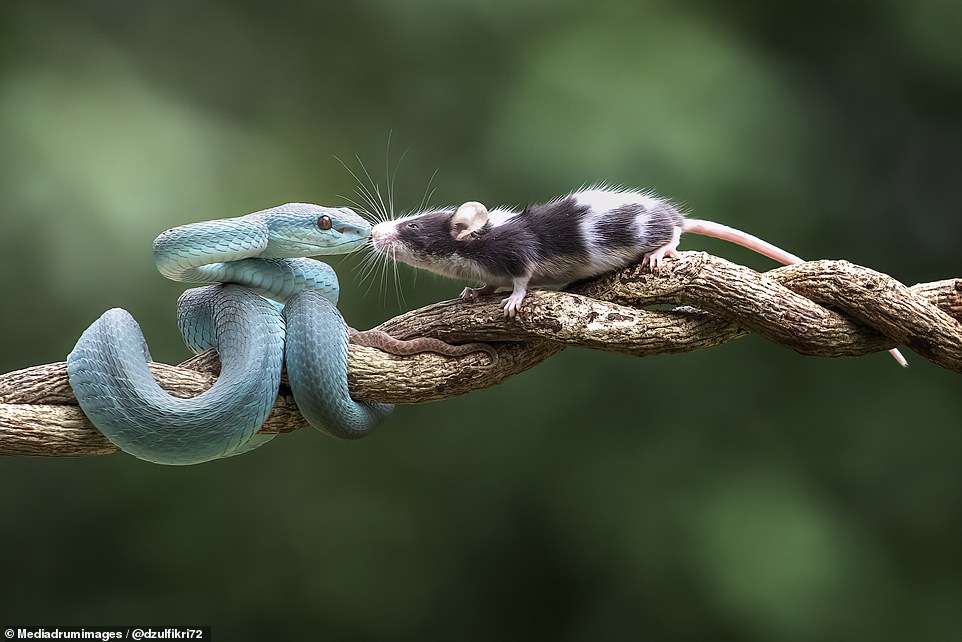 Mouse "locks lips" green viper snake (photo: Daily Mail)
Dzul Dzulfikri – photographer in Bekasi city, Indonesia – recently "fevered" the social networking community with a series of photos of extremely poisonous green viper snakes hunting.
"In the world, the more beautiful the snake species, the more colorful it is, often possessing deadly venom," commented Dzulfikri.
Dzulfikri captured a set of green viper snakes hunting in the garden of a close friend's house.
The photographer recounted, when the rat approached the green viper, it was almost certain death.
"The rat got closer and closer to the nearly 70cm long snake. The mouse does not stop sniffing. It doesn't seem to detect the potential danger ahead. The rat even touched lips with the green viper. In less than a wink, the poor rat was in the mouth of the dangerous snake," Dzulfikri said.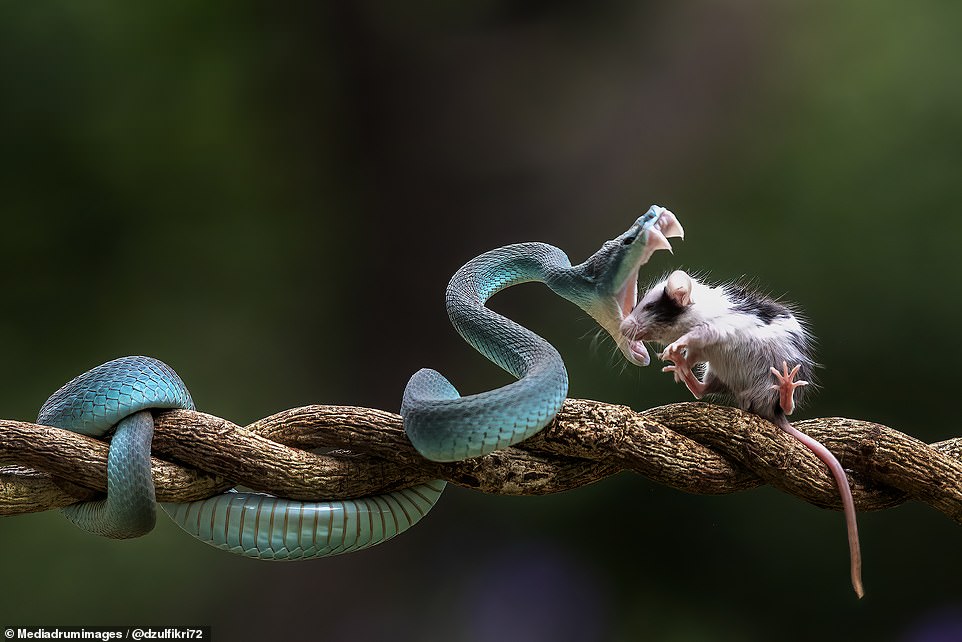 The snake opened its mouth to swallow the mouse in an instant (photo: Daily Mail)
The green viper (or horned viper) is said to be one of the most venomous reptiles in the world. The venom of this snake can paralyze prey, destroy tissue, and break blood vessels in a short time.
Without an antivenom, an adult man can die less than an hour after being bitten by a viper.
In particular, the teeth of viper snakes are very sharp. They are specially engineered to inflict deep bites and inject venom into their prey.
"The rat may have given the love of his life to the wrong person," Dzulfikri said.