Historians have long confirmed that the Arc de Triomphe was designed so that motorists could forever honor those who had fought and died in the French Revolutionary and Napoleonic Wars…by never being able to leave its clutches. Rumors abound of drivers who entered the roundabout last century still searching for an exit.
For the moviemaking maestros behind John Wick: Chapter 4, however, the world's most baffling roundabout (special shoutout: Hemel Hempstead) is just another stage to host one of the finest, most visceral, and certifiably most insane action scenes you are ever likely to witness.
Keanu Reeves is, of course, very much back as the titular action hero, wreaking revenge and chaos upon all who fall within the reach of his calloused knuckles. As ever, there are plenty of cars involved—including astonishing use of a 1971 Plymouth Barracuda—though for this one, it's been concentrated specifically around that Parisian monument in a stunt sequence for the ages. And by 'stunt sequence,' we, of course, mean 'barely contained vehicular chaos.'
OTHER STORIES YOU MIGHT HAVE MISSED:
The all-new Ford Ranger Raptor is now in PH priced at P2.339-M
How safe are the top 10 best-selling cars in PH?
Tanner Foust, a racing driver and a man who's stunt-driven for some of Hollywood's biggest blockbusters (Ford v Ferrari, Need for Speed, The Bourne Legacy, Iron Man 2, and Fast & Furious, to name just five), was called on to help with John Wick 4. But this job was like no other.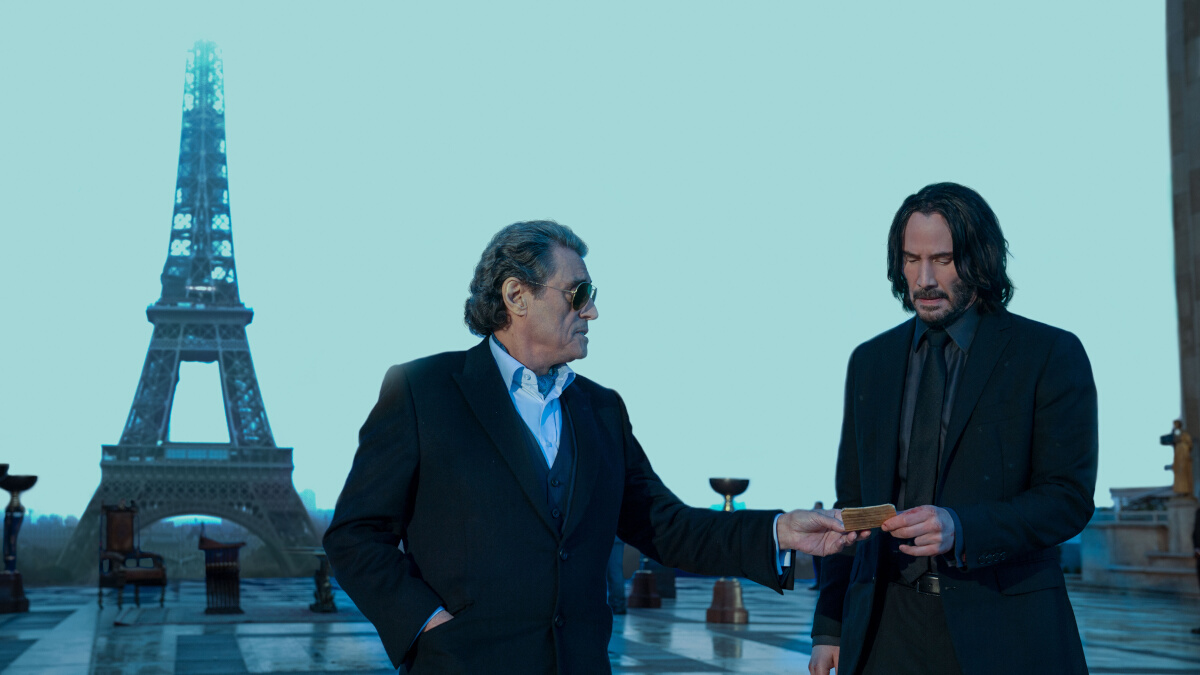 "The whole goal of my job, essentially, was not to drive," he tells TopGear.com. "I had to put the wig and the beard on and do the stunts, at least once, so it was in the can. But I spent four months in Berlin training Keanu on his days off from fighting. And he'd already learned quite a lot about driving from previous movies.
"Plus, he rides motorcycles, and I find people who ride motorcycles generally learn driving skills quicker."
ALSO READ:
Did you know what Keanu Reeves's first car was?
John Wick 3's chase scenes feature e-bikes, katanas, and a horse
Foust and the stunt team came up with six different driving maneuvers that Keanu could reliably and consistently learn and perform on camera, and then the scriptwriters apparently wrote the scene around those moves.
"And he was awesome," Foust said. "He had to do it all one-handed while holding a gun and sometimes reloading it mid-drift. That gave the film guys the opportunity to rip the doors and windscreen off so you could see it was him doing it all."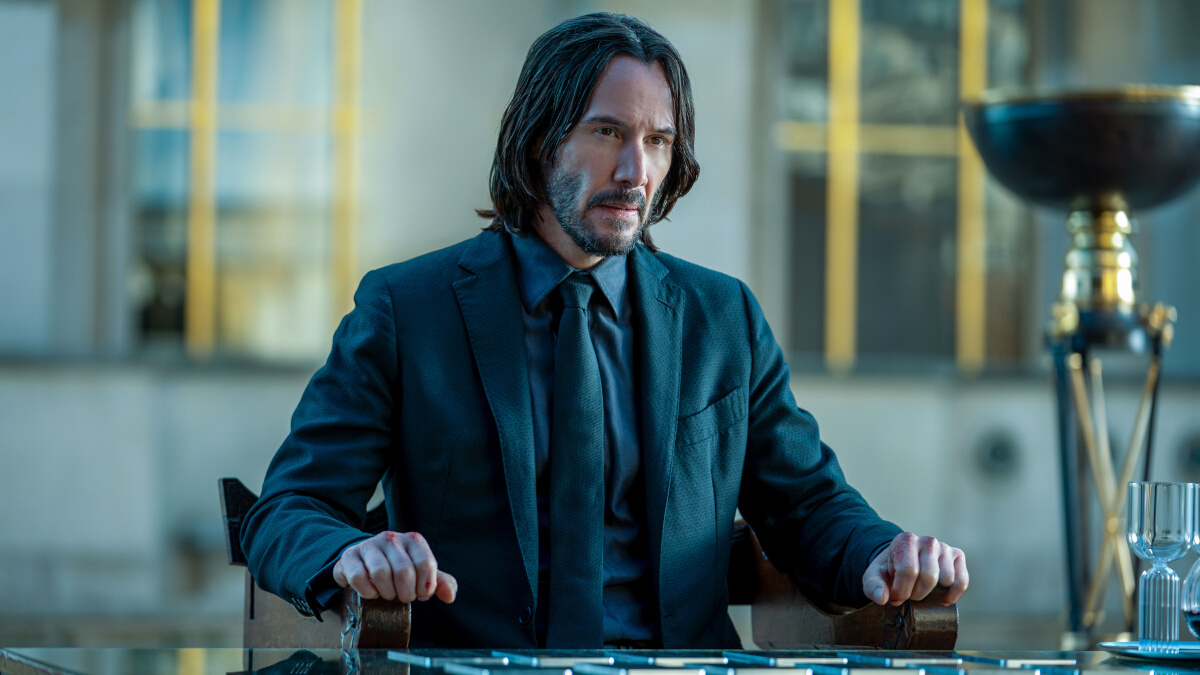 And what does Foust—a double Formula Drift champion, don't forget—make of Keanu's mad drifting skills? "I think he's a solid eight," he said. "I'm very picky. He's definitely the best of any actor I've worked with. Like I said, what really helps is he comes from motorcycles, where you learn not to slide the front tire. With cars, if you've already learned that, you're good."
He also noted how Keanu's experience with motorcycles—and thus knowing when to stop rather than pushing over the edge and potentially losing control—made the rest of the stunt team feel safe around him. "You could trust that about him, and his feel for the limit, and that's what makes him good and what made him able to do all the driving in the film."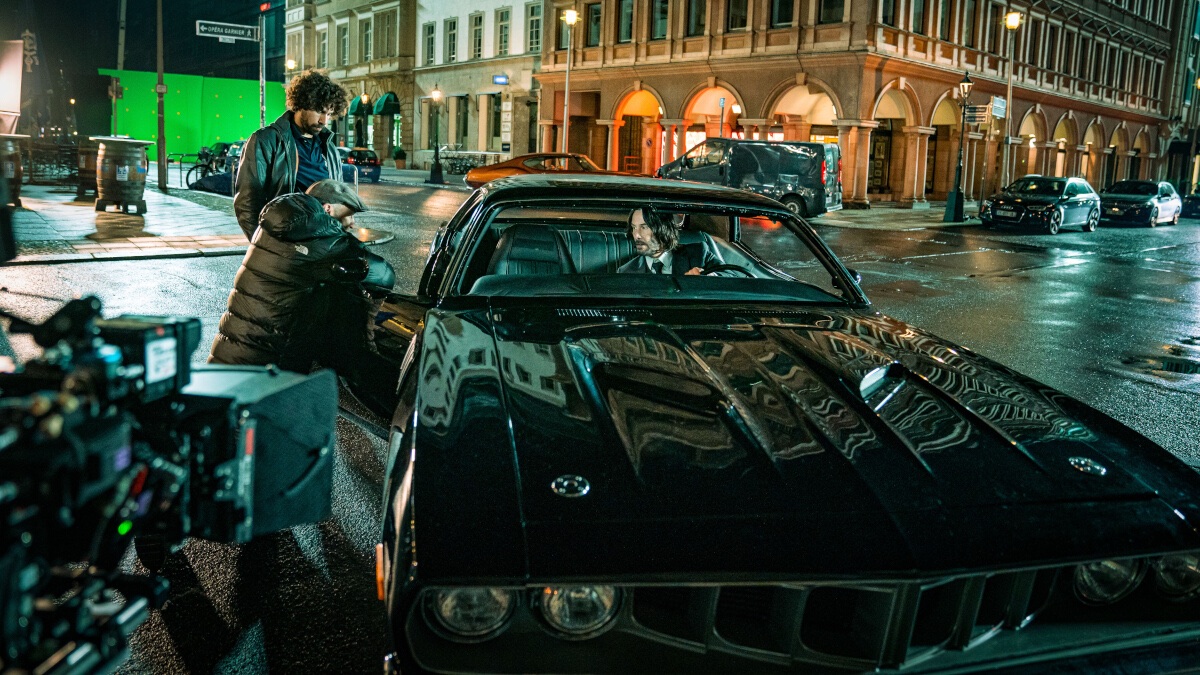 Coming up with these driving stunt ideas to then see 'this whole army' piece it all together—topped off by Keanu actually performing it—was "as badass [an experience] as possible" for Foust. "That was a strangely rewarding thing that I didn't realize I'd enjoy as much."
Not as rewarding as navigating around the Arc de Triomphe during rush hour and leaving at your chosen exit successfully, one suspects.