Lionel Messi's Argentina team will play their opening 2026 World Cup qualifier against Ecuador less than nine months after winning the gold cup in Qatar.
Minute 85: Di Maria almost scored with a shot that went wide of the post.
Minute 77: Argentina opened the score 1-0. Messi took a direct free kick, leaving the Ecuadorian goalkeeper watching the ball hit the edge of the post and go into the net
Minute 77: Julian Alvarez was brought in to replace Lautaro Martinez.
Minute 69: Messi dribbled the ball in front of the penalty area but his shot was not dangerous.
Minute 61: Argentina increased their attack by bringing in Angel Di Maria to replace Nicolas Gonzalez.
Minute 58: Nicolas Tagliafico ran up and shot a very strong long-range shot, hitting the crossbar slightly.
Minute 55: Argentina could not score in a chaotic situation in front of Ecuador's goal.
Minute 50: Enzo Fernandez took the first shot in the second half but went over the crossbar.
End of round 1! In a tense match, with many collisions in the midfield, Argentina and Ecuador drew goalless at the Monumental.
Minutes 45+2: From Rodrigo De Paul's cross into the penalty area, Lautaro Martinez finished the ball and hit the post.
45 minutes: Argentina created a dangerous attack and the Ecuadorian defender headed the ball right in front of the goal.
Minute 35: The tempo of the match slowed down and Ecuador comfortably deployed its play instead of defending.
Minute 28: Another eye-catching attack of Argentina. Receiving a pass from the left, Lautaro Martinez shot again… his right foot in front of goal.
Minute 16: Messi missed the opportunity. Argentina coordinated well in front of the penalty area and Alexis Mac Allister passed the ball to Lionel Messi and missed the post.
4th minute: De Paul made a great pass to the right wing for Nahuel Molina to launch a cross into the penalty area, but Lautaro Martinez did not have time to receive the ball.
The match between Argentina and Ecuador in the 2026 World Cup qualifiers begins!
***
At the time of the announcement of Argentina's starting lineup, fans applauded the entire team and highlighted the ovation for the captain, Dibu Martinez, Rodrigo De Paul, Angel Di Maria and Lionel Scaloni.
Messi warms up at Monumental Stadium
Argentina's starting lineup shows that coach Lionel Scaloni chose Lautaro Martinez instead of Julian Alvarez to partner Lionel Messi.
Argentina: Emiliano Martinez; Nahuel Molina, Cristian Romero, Nicolas Otamendi, Nicolas Tagliafico; Rodrigo De Paul, Enzo Fernandez, Alexis McAllister, Nicolas Gonzalez; Lionel Messi, Lautaro Martinez.
Ecuador: Hernan Galindez; Felix Torres, Roberth Arboleda, William Pacho, Jose Andres Hurtado, Pervis Estupinan; Jose Cifuentes, Carlos Gruezo, Moises Caicedo; Gonzalo Plata, Enner Valencia.
Argentina's first match in the 2026 World Cup qualifiers is welcoming Ecuador at 7am on September 8 at Monumental Stadium. Although they just won the tournament in Qatar last year, Lionel Scaloni's teachers and students still have to qualify for the US-Canada-Mexico competition in 3 years.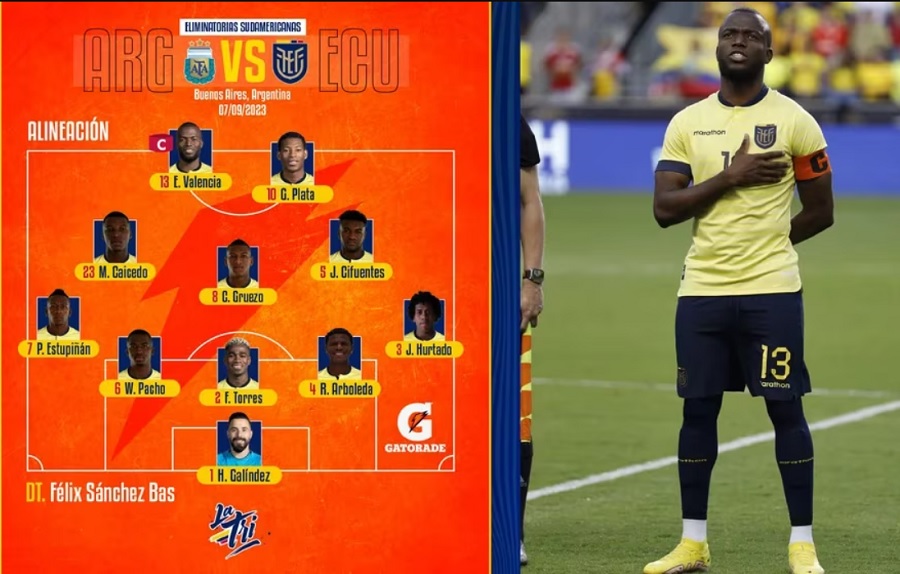 Although the South American qualifiers this time have changed with 6 teams winning direct tickets to the 2026 World Cup and one play-off team), coach Scaloni does not want anyone to be caught off guard.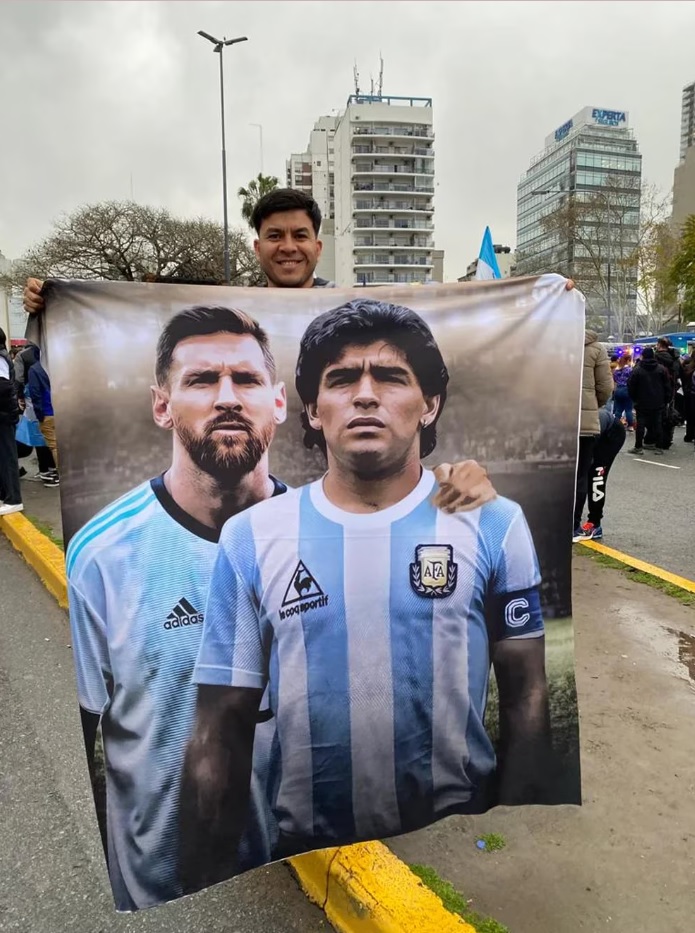 He explained it clearly and succinctly during the press conference: "The past is over, it was beautiful, historic, but now it is important to move on. DNA is to keep fighting. Respect for opponents, now playing against teams will be much more complicated and no one can sleep on it. This shirt, this shield means constant improvement."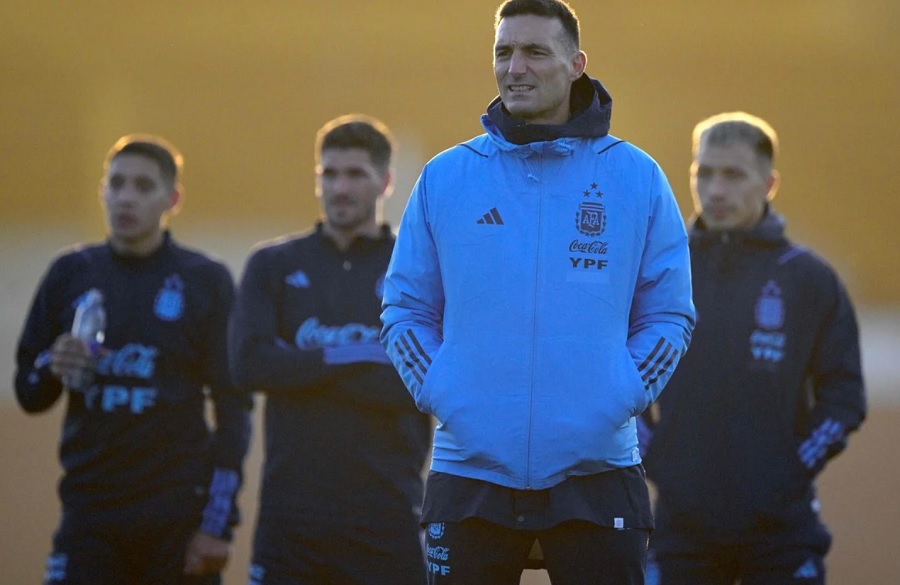 This will be another special night with the presence of Messi, who comes to gather with the team after continuously playing for Inter Miami in the US. La Pulga have a recent championship (Leagues Cup) and a string of tense matches, but are very satisfied with their new adventure. Messi is aiming for Copa America 2024, but he will also help Argentina reach the next World Cup, starting with two matches this September.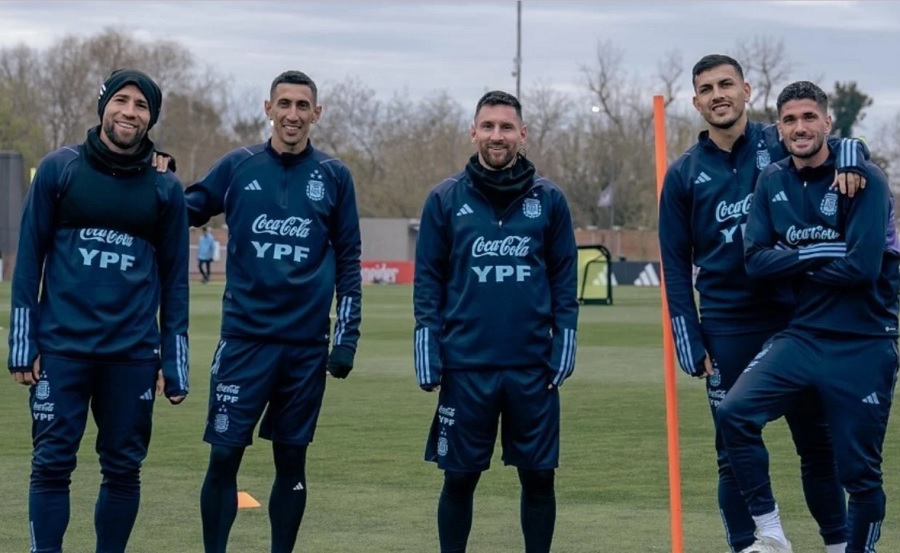 Regarding the starting lineup, Argentina will choose Emiliano Martinez; Nahuel Molina, Cuti Romero, Nicolas Otamendi, Nicolas Tagliafico; Rodrigo De Paul, Enzo Fernandez, Alexis Mac Allister; Leo Messi, Julian Alvarez or Lautaro Martinez and Angel Di Maria or Nico Gonzalez.
On the other side, Ecuador also has 2 in the goalkeeper position and in attack: Alexander Dominguez or Hernan Galindez; Robert Arboleda, Felix Torres and William Pacho; Jose Hurtado, Carlos Gruezo, Jose Cifuentes, Moises Caicedo and Pervis Estupinan; Enner Valencia and Angel Mena or Gonzalo Plata.