he gray-crowned crane has the scientific name Balearica Regulorum. This is a crane bird of the family Gruidae, widely distributed in East and South Africa.Adult gray-crowned cranes are about 1m tall and weigh about 3.5kg. The body coat consists mainly of gray. The wings are mostly white but mixed with many other colors. On their head there is an erect crown of yellow cilia, which looks like a crown.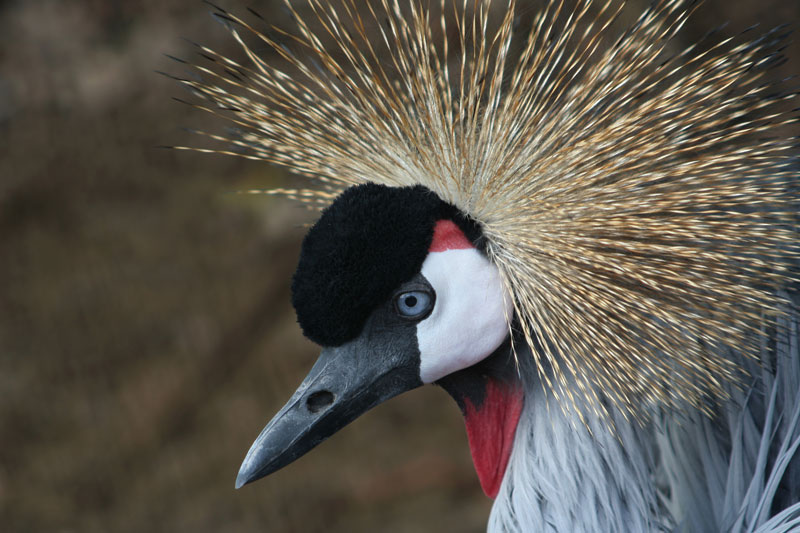 The forehead has a patch of jet black hair that is slightly bulging like a hat, while the sides of the face are milky white. Their throat has a bulging, bright red pouch. The beak is relatively short, usually gray or black. Black legs. Males and females are similar in appearance, males tend to be slightly larger.
The gray-crowned crane mainly feeds on insects and invertebrates, reptiles, and small mammals. They can also sometimes eat fruit and tree nuts.
Males often perform dances during mating season to flirt with the female, which include movements such as dancing and bowing. They also make quite loud squeals, combined with the swelling of scarlet pouches on their throats to resonate with the confessional dance. Their calls are noted to be high-pitched, resembling a car horn.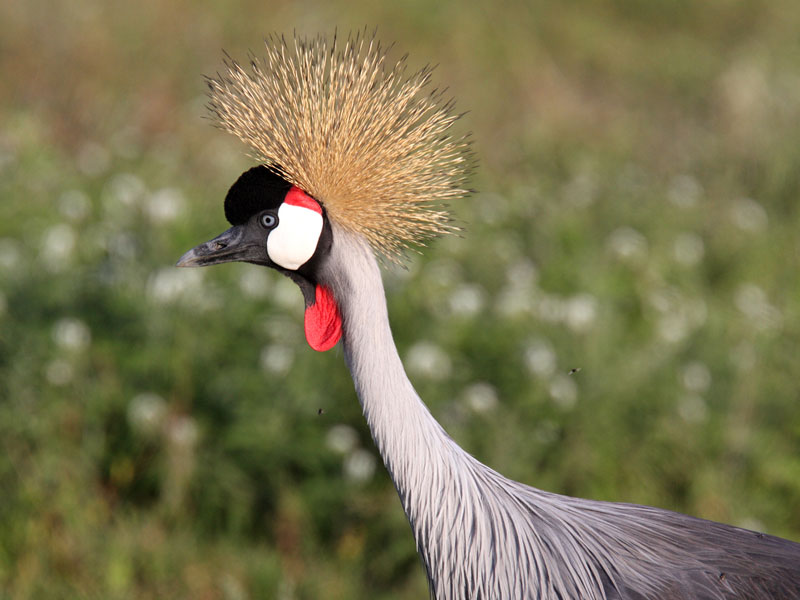 Their nests are often built in tall vegetation, among wetlands, and are often lined with grass and leaves. This bird usually lays 2-5 eggs in each litter. Incubation is participated by both the mother and father and lasts for about 28-31 days. The chicks are cared for by their parents for a period of 56-100 days.