Olm or proteus (Proteus anguinus) is an aquatic salamander in the family Proteidae that is a strange creature that makes researchers go from one surprise to another.
Scientists from the United Kingdom and Hungary have discovered a species of underwater blind salamander (Olm) in a cave in Bosnia and Herzegovina. During their long life span of more than 100 years, they hardly eat, move or even mate.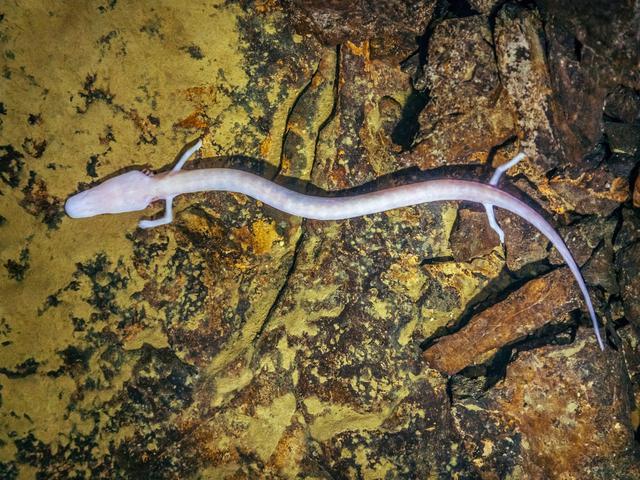 Proteus anguinus is the only burrowing vertebrate found in Europe. It is the only species of the genus Proteus. In contrast to most amphibians, it is completely aquatic and eats, sleeps, and breeds underwater. It is a cave-dwelling species found in the Dinaric Alps and is endemic to the extensive limestone subterranean waters of the karst regions of central and southeastern Europe, particularly southern Slovenia. SOCA river basins near Trieste (Italy), Southwestern Croatia and Herzegovina.