Angelina Jolie: From Burning Eggs to Saving Bees – British Vogue's March 2021 Cover Story by HollywoodNuts
Captivating and versatile artist, Angelina Jolie, takes the spotlight as the cover star for the March 2021 issue of British Vogue. In an exclusive interview and styled by British Vogue EIC Edward Enninful, with styling assistance from Dena Gianini, Jolie's magnetic presence shines through. The renowned photographer Craig McDean beautifully captures Jolie and her six children at her historic Los Angeles estate, which holds a rich Hollywood legacy as the former property of Cecil B. DeMille. The estate is conveniently located just a short distance from the children's father, Brad Pitt.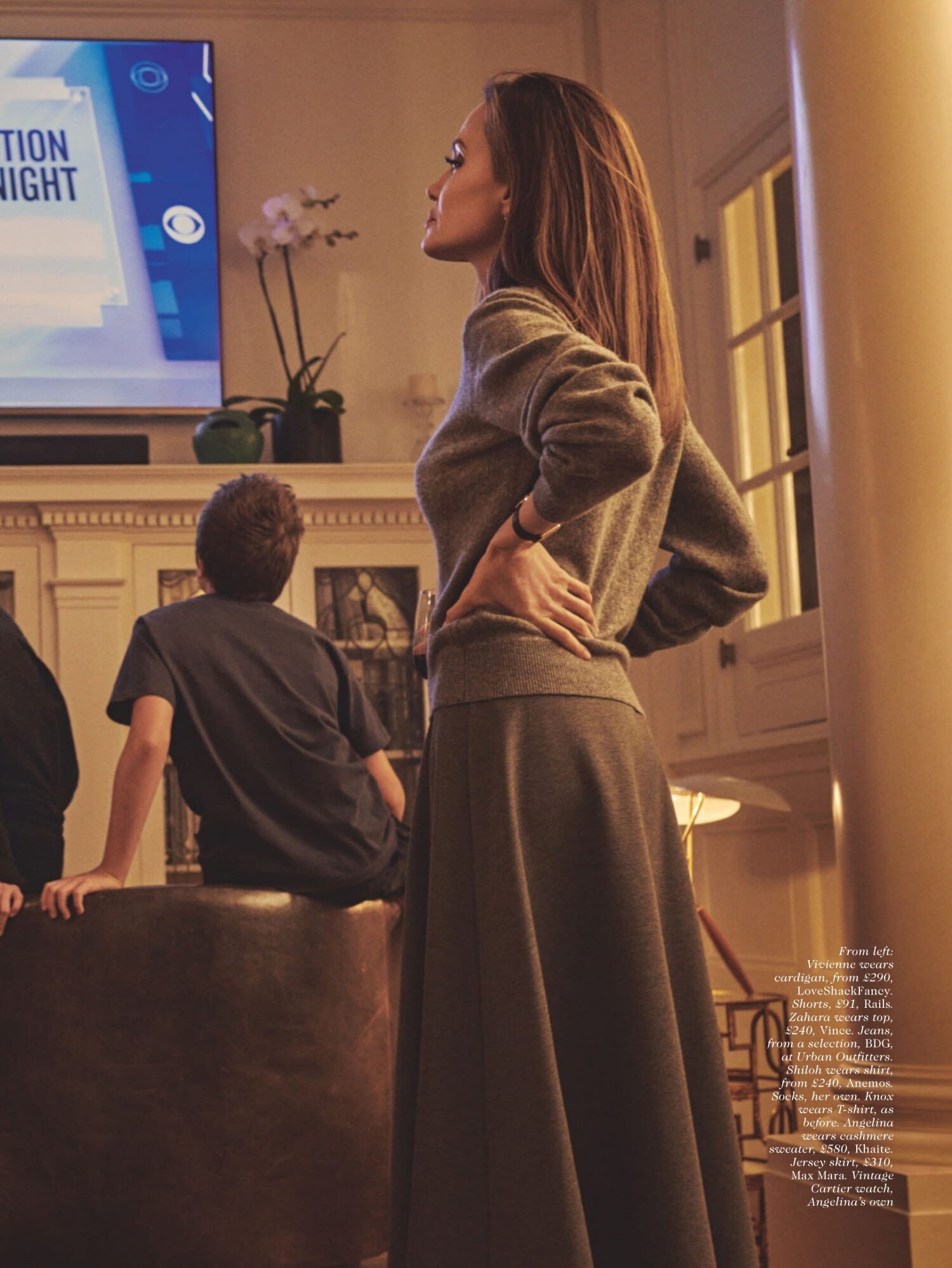 During the interview, Jolie candidly discusses her approach to motherhood. While she always desired to have a large family, she envisioned herself as a globetrotting adventurer, much like Jane Goodall, rather than a conventional mother. She embraces the notion that love and effort matter more than perfect domestic skills, mentioning that even if she burns the eggs, it's inconsequential in the grand scheme of things. Jolie affectionately describes her children as capable individuals, reinforcing the idea of their cohesive teamwork.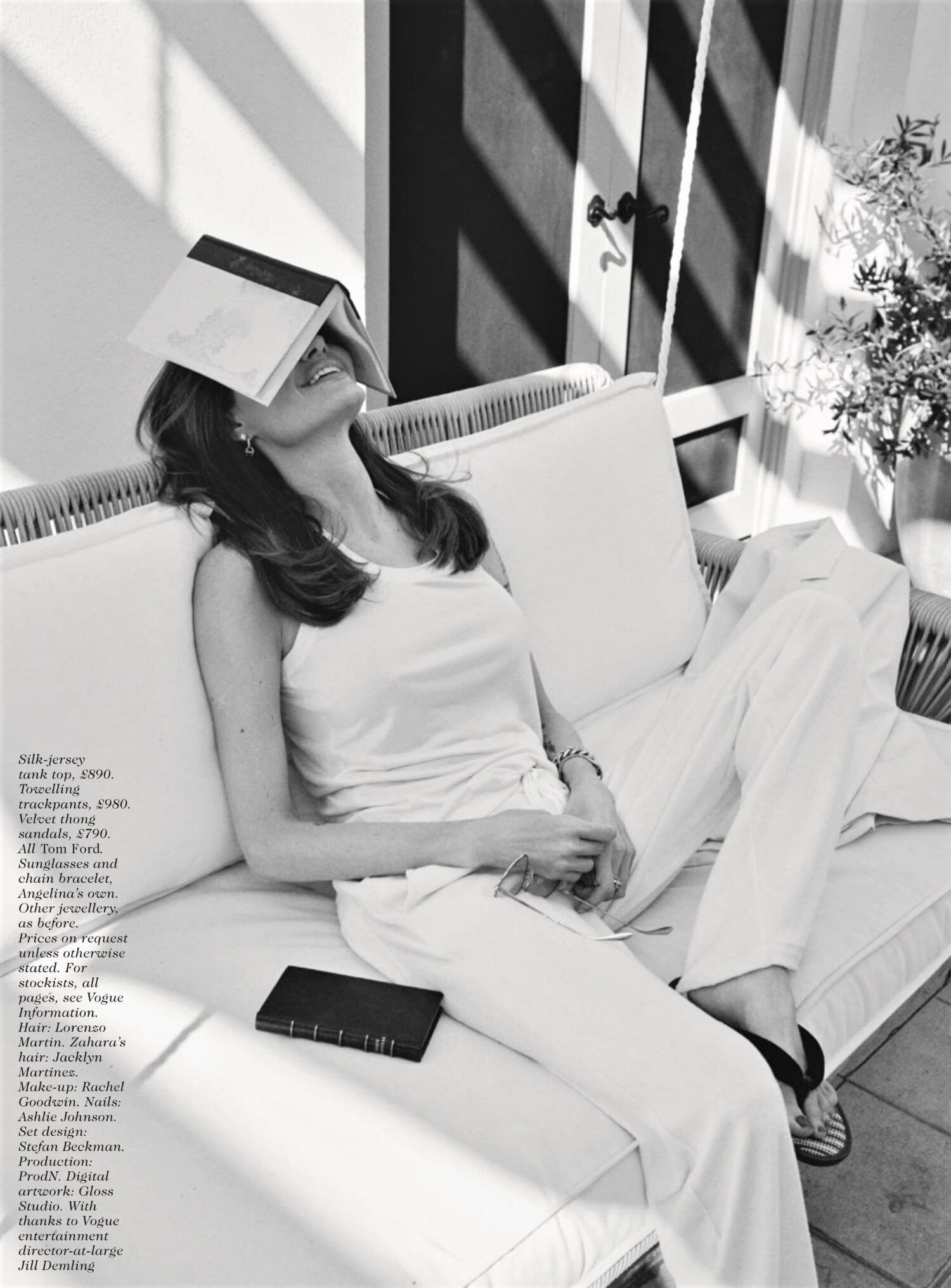 Edward Enninful's in-depth interview with Jolie, titled "This Woman's Work," took place in November 2020, just a few weeks after Joe Biden and Kamala Harris were elected as America's new president and vice president. Enninful's seamless interaction with Jolie and his humility during the interview are noteworthy.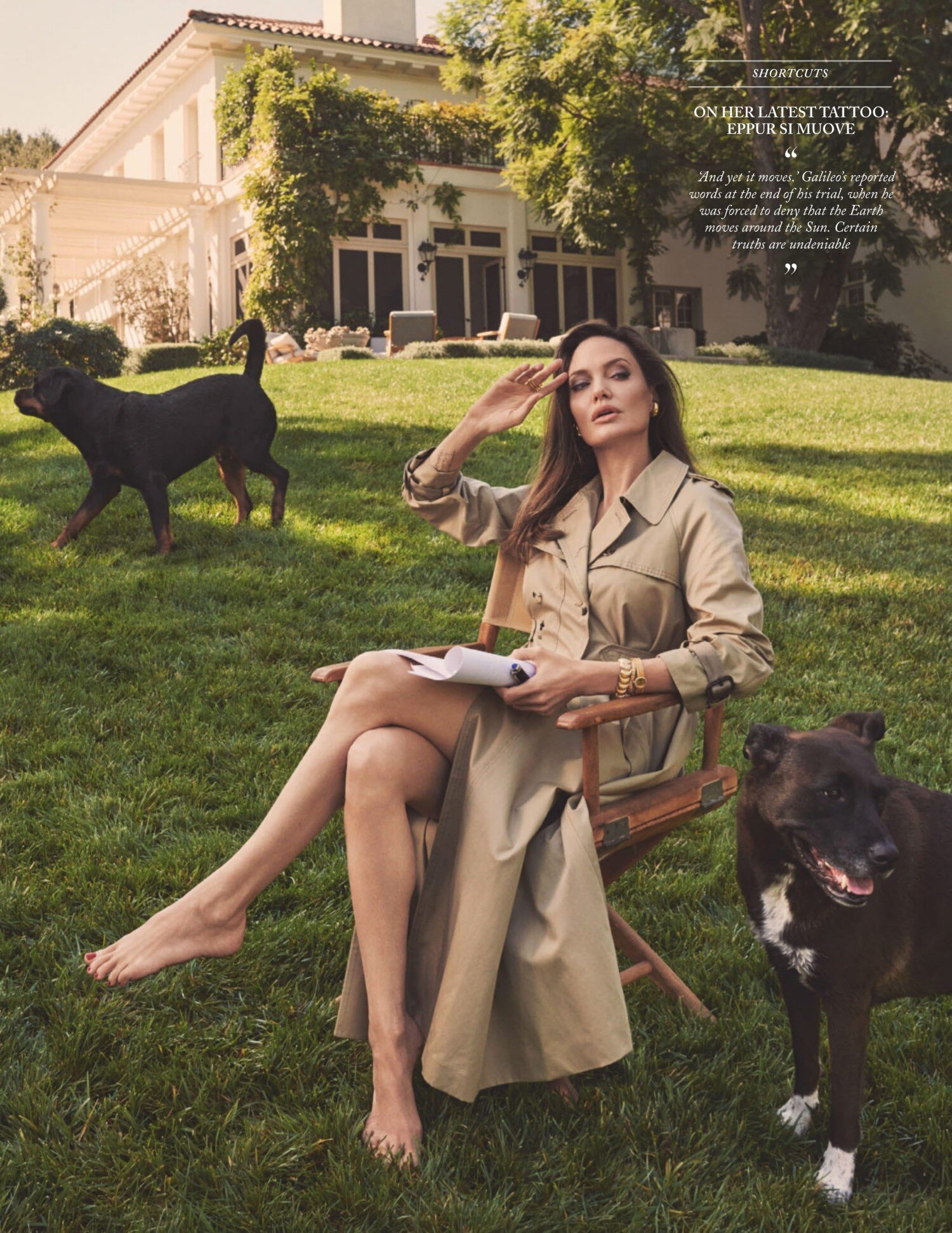 Jolie's dedication to empowering youth, both her own children and young people globally, becomes evident as she discusses her upcoming book project. Recognizing the onslaught of misinformation and fake news perpetuated by groups and individuals with vested interests in maintaining the status quo or promoting authoritarian ideologies, Jolie partnered with Amnesty International to write "Know Your Rights (And Claim Them)." The book, aimed at children and teenagers up to 18 years old, will be published by Anderson Press in September 2021. Jolie collaborates with Geraldine Van Bueren, known for her work on the 1989 UN convention "On The Rights Of The Child," on this significant project.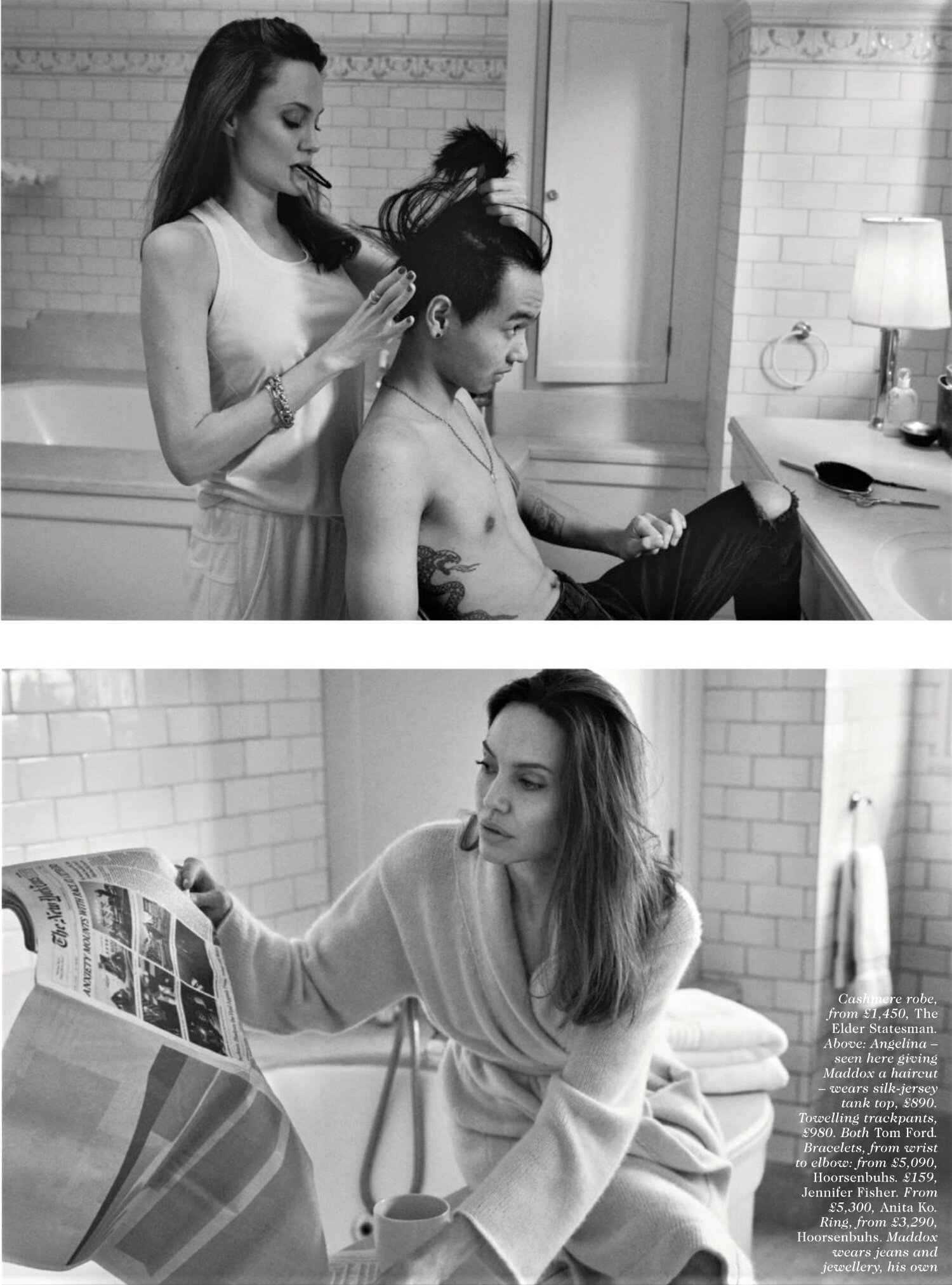 In addition to her literary endeavors, Jolie is directing a new film titled "Unreasonable Behaviour," based on the life of celebrated British war photographer Don McCullin. Enninful describes McCullin as one of his favorite photojournalists. The screenplay, adapted by screenwriter Gregory Burk, is based on McCullin's acclaimed autobiography of the same name. The production will be helmed by Hardy Son & Baker, a company co-owned by actor Tom Hardy and Dean Baker, with McCullin serving as an executive producer. McCullin expressed his confidence in Jolie's directing abilities, praising her previous work on "First They Killed My Father," a 2017 Cambodian-American thriller based on Loung Ung's memoir.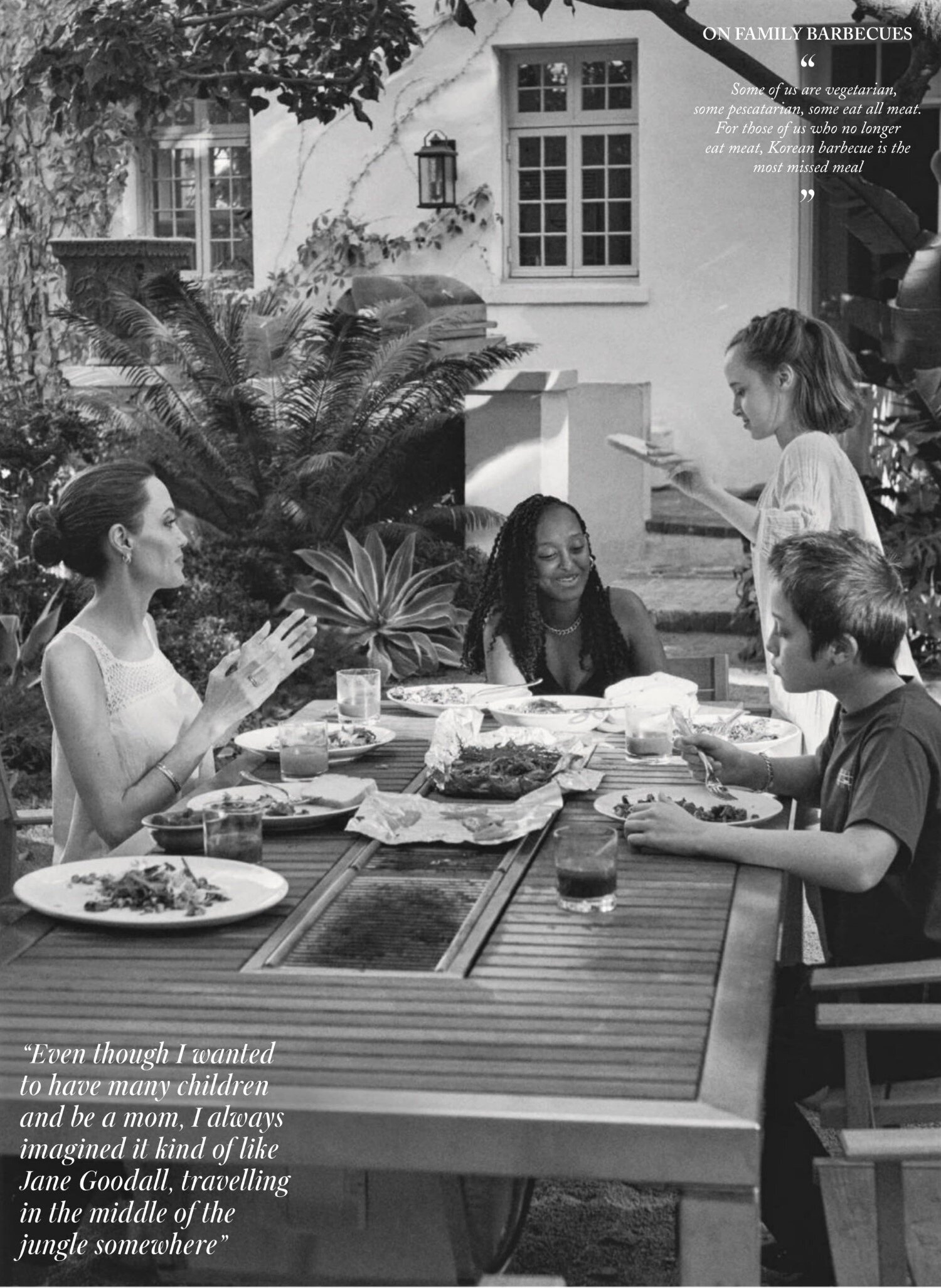 Jolie's passion for conservation and environmental activism is also highlighted in the interview, specifically her collaboration with Guerlain to promote women as beekeepers. Guerlain, a luxury beauty brand represented by a bee in its AƄeille Royale collection, partnered with UNESCO in 2020 to train beekeepers in Ethiopia, Rwanda, Cambodia, and China. The five-year project aims to train 88 beekeepers from 44 biospheres, maintaining 4,400 beehives. The partnership has the potential for renewal upon completion.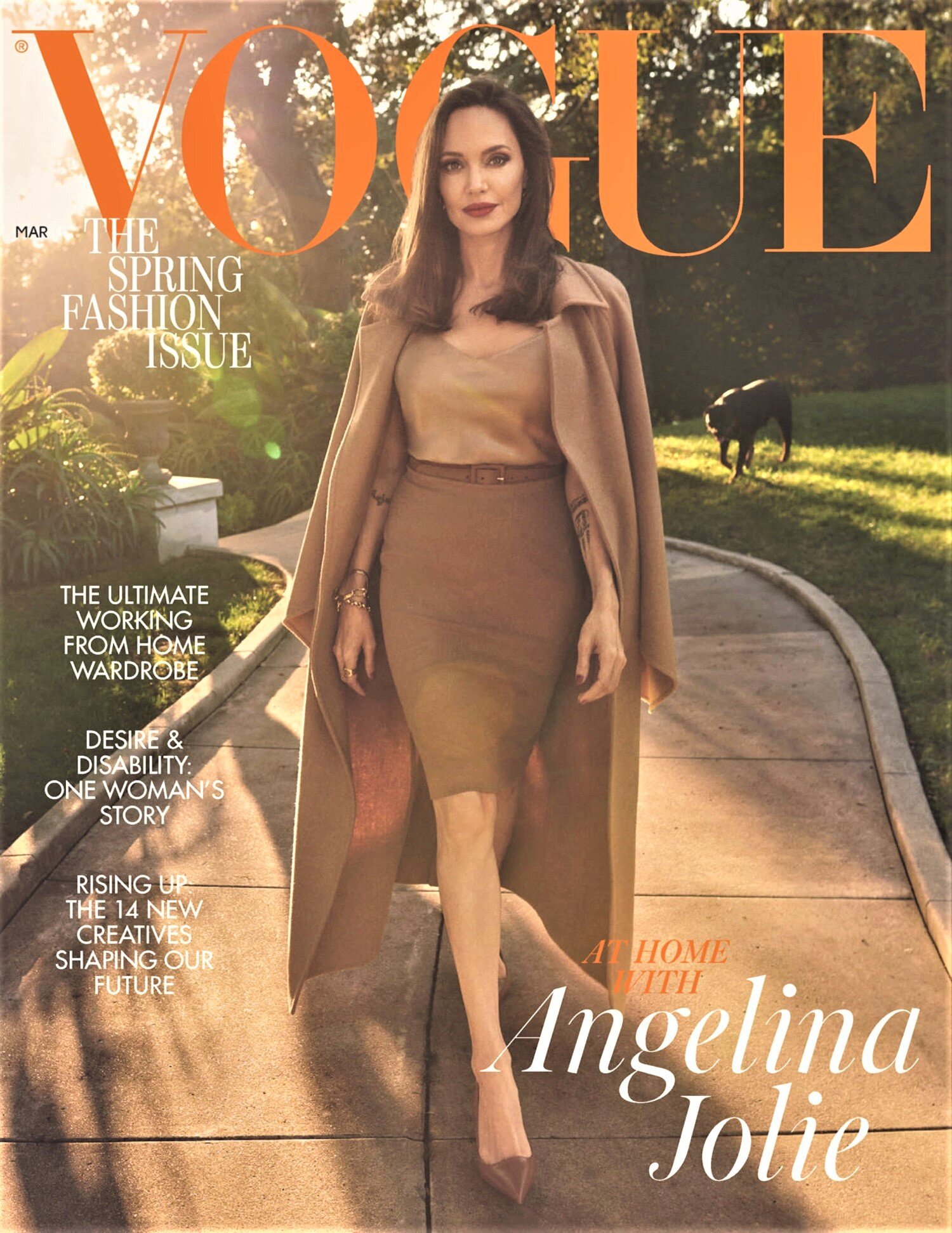 The comprehensive interview conducted by Enninful delves into various aspects of Jolie's life and work, making it a must-read for fans and admirers. The March 2021 issue of British Vogue provides an intimate glimpse into Jolie's multifaceted world, capturing her charisma and unwavering commitment to making a positive impact.