It is known that Maddox flew from Korea to Japan to attend the premiere of the movie "Maleficent 2" with his mother Angelina Jolie on October 3.
On the evening of October 3, Angelina Jolie surprised everyone when she appeared with her eldest son Maddox at the screening of the movie "Maleficent: Mistress Of Evil" held in Tokyo – Japan.
It is known that this is the first time Angelina Jolie reunited with her son after he enrolled at Yongsei University – Korea at the end of August. Previously, the famous actress revealed to the media that she was about to meet Maddox in Japan.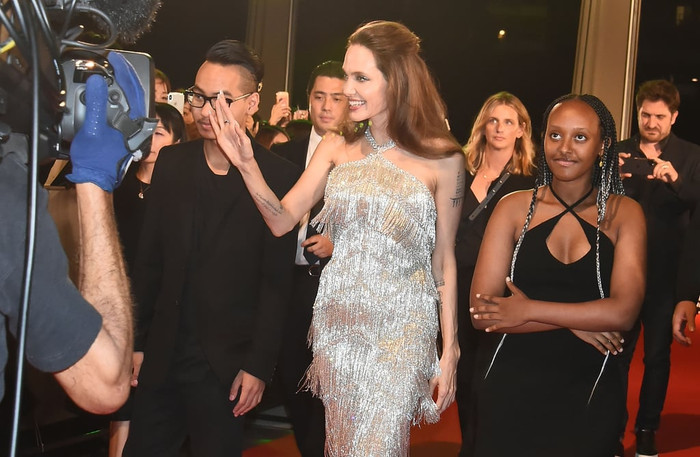 At the movie screening, while Angelina Jolie was beautiful and sexy in a sparkling dress, Zahara was equally sexy in a black dress, while Maddox received many compliments when wearing a dashing black suit, bangs. stylish hair cut with glue. His appearance when appearing this time is different from when Angelina Jolie took him to attend Yonsei University in Korea last month.
Talking about her son Maddox, Angelina Jolie confided: " He is very wonderful. I know Maddox is a strong person and even though I know he's adjusted to his new life , I still need to see him ."
In addition, the leading female Hollywood star also expressed her pride in having a smart and mature son. She was very supportive of Maddox when he chose to study Biochemistry at Korea's top university.
Some beautiful pictures of Angelina Jolie at the recent film screening in Japan: