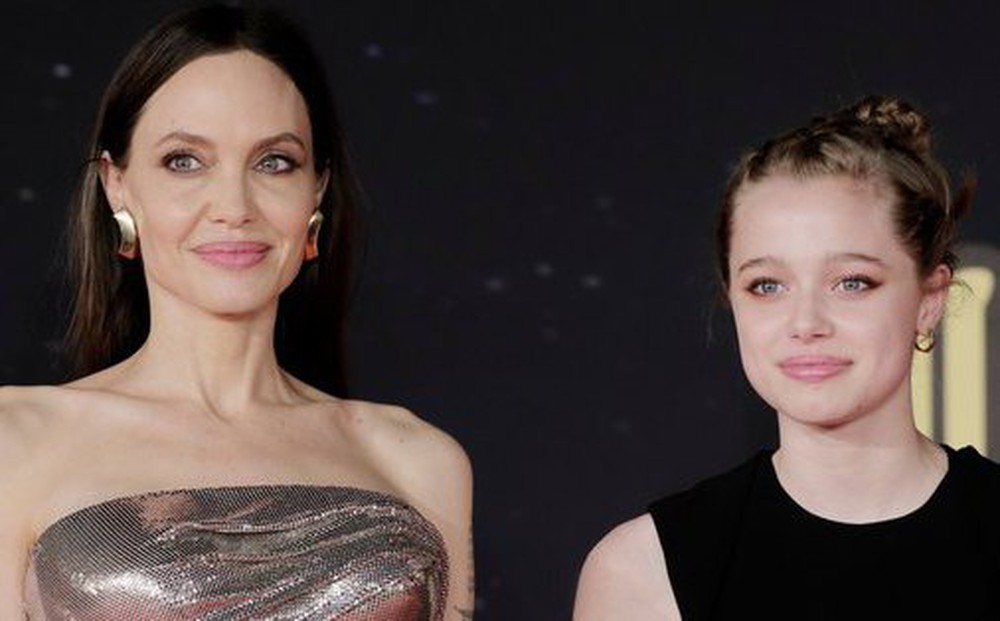 Shiloh Jolie-Pitt – the 16-year-old daughter of actress Angelina Jolie and her ex-husband – actor Brad Pitt loves dancing and recently Shiloh is very serious and intends to follow a career as a dancer. As a person with artistic blood, Angelina Jolie has been very supportive and invested in her daughter's passion.
After divorcing Brad Pitt, the actress spent more time with her children and she made great efforts in understanding, orienting passions and interests for all six children. With Shiloh, the girl will turn 18 in two years, so Angelina Jolie pays more special attention.
According to an exclusive source of Hollywood Life, Angelina encourages her children to try in many fields from computer science, martial arts and even art. 16-year-old Shiloh has devoted her attention to dance. Angelina signed up Shiloh for a private dance class before her daughter enrolled at a nearby dance studio. 
Even during the time of social distancing and having to study via zoom, Shiloh still studied seriously and practiced hard. The actress was amazed at her daughter's dancing ability and she felt satisfied every time Shiloh became more active thanks to her dancing lessons. 
While Shiloh has the potential to become a dancer in the near future, the actress values ​​her children's freedom of experience and encourages Shiloh to do things that she finds fun and enjoyable.
Shiloh is often seen leaving dance classes in Los Angeles and recently, many people believe that she appeared in an April dance video on YouTube of Millenium Dance Complex. 
In the video, Shiloh is dressed simply but no less personality with a black hoodie and sweatpants, wearing a mask of the same color. She and her classmates performed the choreography of the song "Shivers" by male singer Ed Sheeran.
Another video posted with suspicions about the presence of daughter Angelina Jolie was posted in May, choreographed by Hamilton Evans to the music of rapper Lizzo's "About Damn Time".
Shiloh Jolie-Pitt was born in 2006 as one of six children of a once famous Hollywood couple – Angelina Jolie and Brad Pitt. When Shiloh was young, she was a genuine tom-boy with a ponytail, dressed like a boy and had a name like a boy – John.
However, when she became a 16-year-old girl, she grew her hair back and appeared on the red carpet with her mother in gorgeous dresses. Shiloh inherits the best features of both parents, often receiving many compliments from the public.
It can be seen that, whether Shiloh dresses like a boy, wants the whole family to call her John, or wants to pursue a career in dancing, Angelina is still very respectful and supportive, not only to Shiloh but to all her children. are encouraged to make their own decisions.
According to Hollywood Life