Angelina Jolie's relationships used to cost the press a lot of ink. In particular, her marriage to Brad Pitt made fans most regretful.
Angelina Jolie is known as one of Hollywood's most famous "girls", a tireless social activist, a woman with a warm heart and full of kindness. The 46-year-old actress owns an Oscar and 3 Golden Globe Awards. She is also one of the highest paid female artists in Hollywood.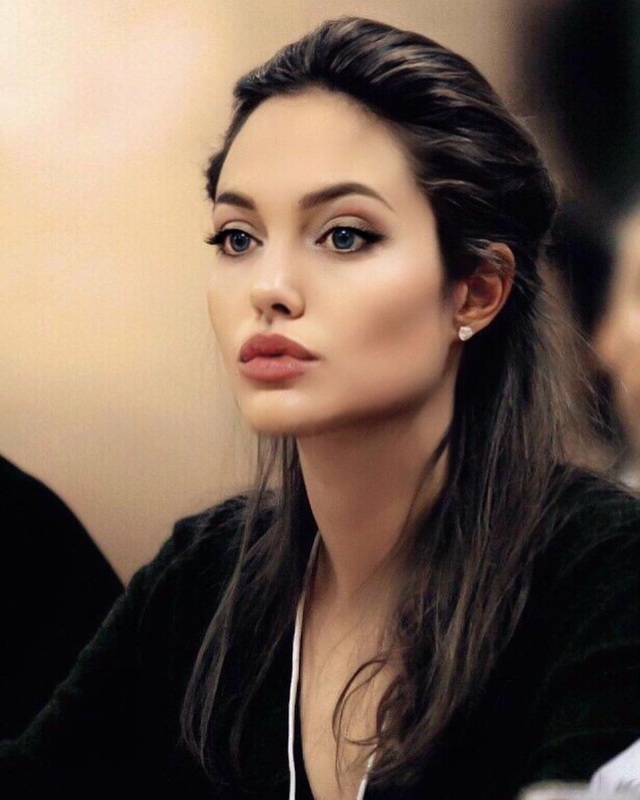 Angelina Jolie is the only daughter of veteran actor Jon Voight and actress Marcheline Bertrand. She started getting acquainted with the camera lens when she was 7 years old and the artistic blood flowed strongly in Jolie's mind and body. 
Angelina Jolie is famous since 1999 with an impressive role in Girl, Interrupted. The young girl that day constantly proved her ability by being creative, not afraid to face challenges at work. 
Angelina Jolie once said that, when she auditioned for the first role, she was a teenage girl. The director rejected Jolie because she criticized her attitude as inappropriate. But Jolie turned her "inappropriate" into personality and special. She is reckless on set, not afraid to try new things. At the age of 24, Jolie's acting talent was recognized with the first Academy Award in her career for Best Supporting Actress .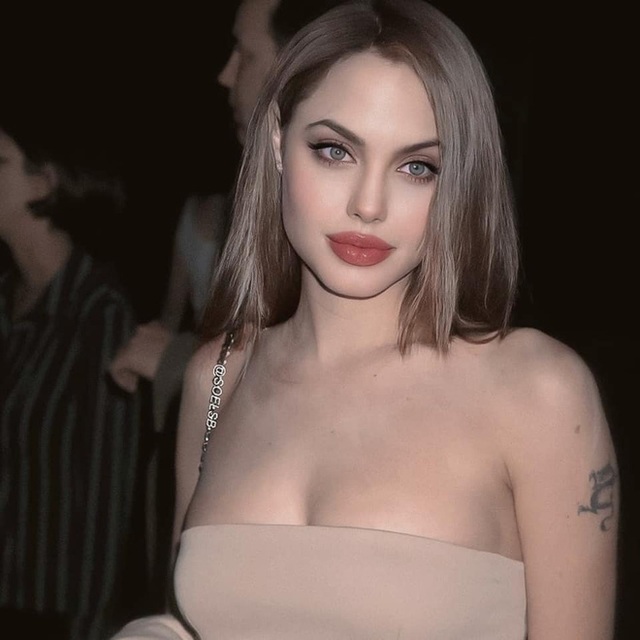 Strong personality also makes Angelina Jolie's love life turbulent and becomes a topic of discussion no less than her cult career. The beautiful actress went through 3 marriages with actor Jonny Lee Miller, Billy Bob Thornton and Brad Pitt. In addition to these three official relationships, Angelina Jolie has many other "noisy" relationships. 
Angelina Jolie married British actor – Jonny Lee Miller in 1996. Jonny was her co-star in the movie Hackers (1995). The star's marriage to her first husband lasted more than 1 year. They separated in 1997 and officially divorced two years later. After the relationship ended, the couple considered each other as friends. In 2014, when asked about her first husband, Angelina Jolie once shared: "He is a great friend. Although the movie (Hackers) is old, we have many happy memories working together. together".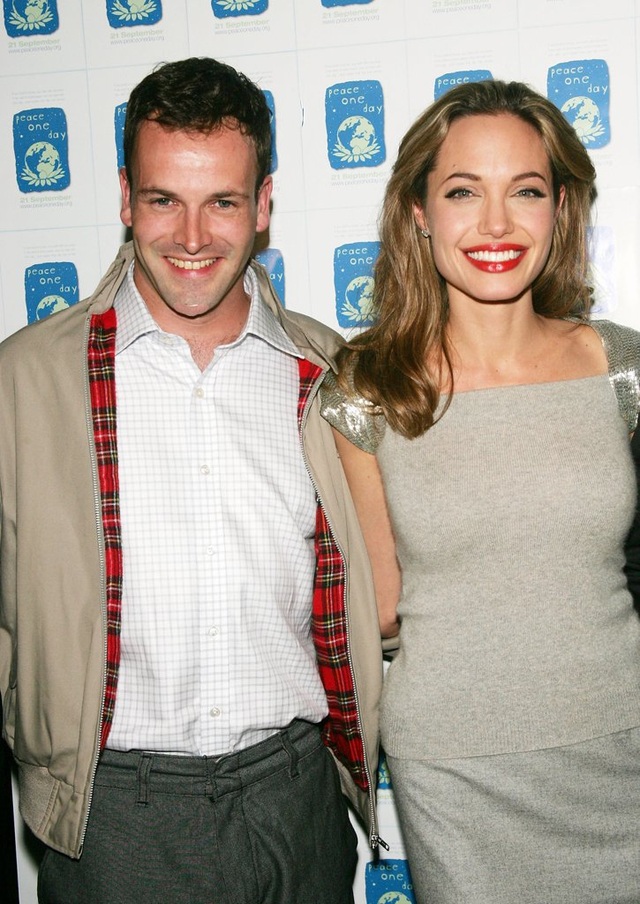 Before marrying Miller, Jolie had a brief relationship with her Foxfire (1996) co-star, Jenny Shimizu. "I would probably marry Jenny Shimizu if I hadn't married my husband. I fell in love with her from the very first moment," the personality star shared. 
In 1997, Angelina Jolie was rumored to have an affair with actor Timothy Hutton while collaborating on Playing God . This relationship was never confirmed by Angelina Jolie because she was then the wife of Jonny Lee Miller.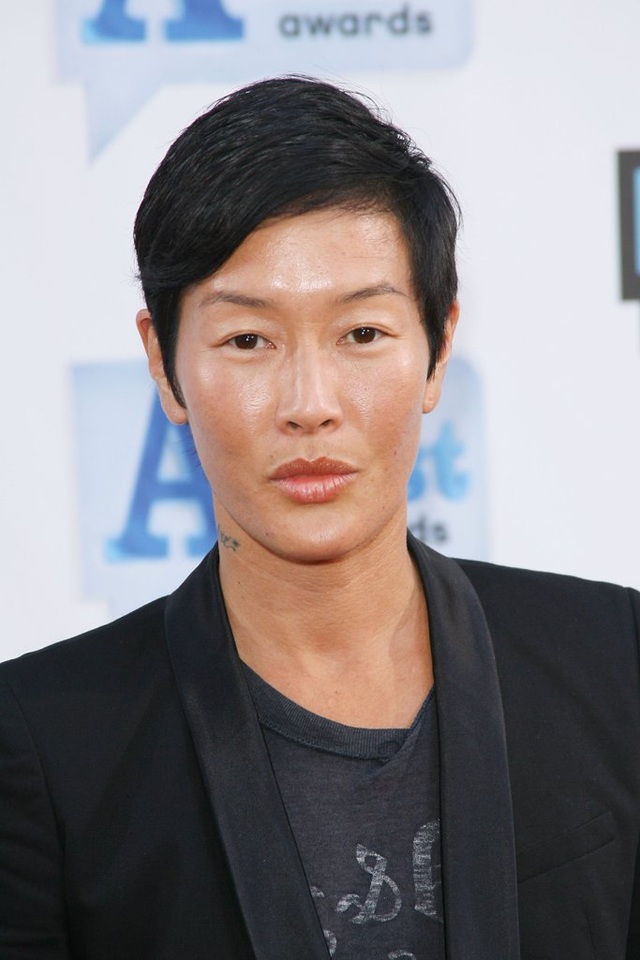 Angelina Jolie met her second husband – actor Billy Bob Thornton at the set of the movie Pushing Tin in 1999. The couple immediately rushed into each other despite Billy Bob Thornton's girlfriend and about to get married. Because of Angelina Jolie, Billy broke off his engagement with actress Laura Dern and quickly married actress Angelina Jolie in May 2000. 
The couple once caused a stir when wearing necklaces with each other's blood to prove their love for each other. Together they adopted Angelina Jolie's first adopted son, Maddox, from Cambodia in 2002. 
However, after three months of adopting Maddox, Jolie and Billy Bob separated and completed the divorce proceedings in 2003. There is information that the appearance of baby Maddox and the special affection that Angelina Jolie has for him. This Cambodian adopted child was the cause of the couple's breakup.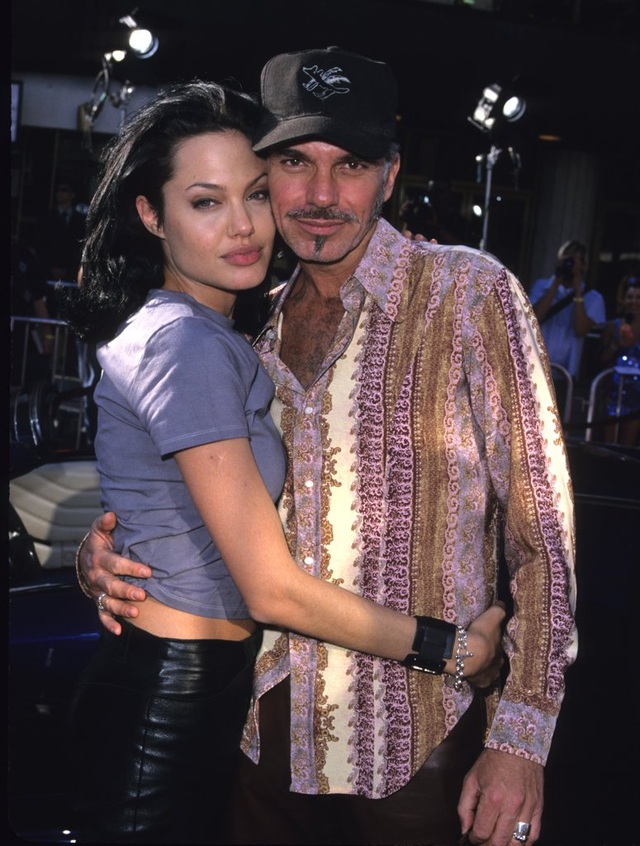 In 2003, Angelina Jolie and actor Colin Farrell were rumored to have a relationship above the level of colleagues when collaborating in Alexander. Handsome actor Jared Leto, Val Kilmer, Jolie's co-star in Alexander, is also on Jolie's list of rumored boyfriends.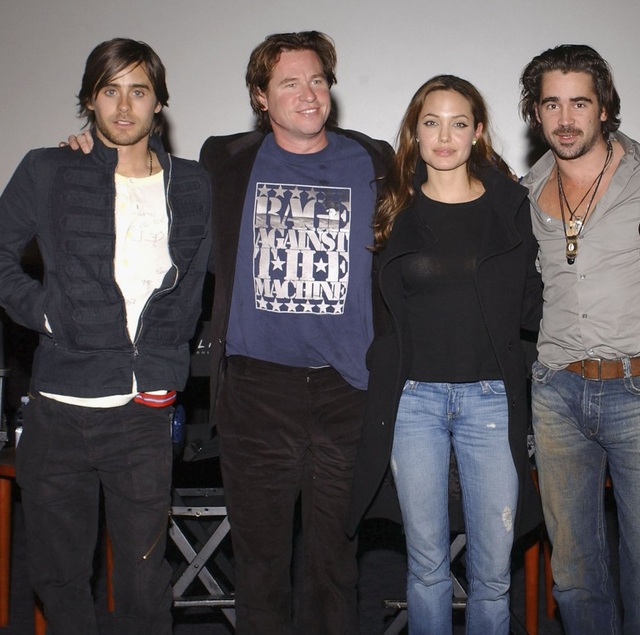 In 2005, the actress, who was repeatedly on the list of the sexiest and most desirable beauties in the world, met Brad Pitt at the set of the movie Mr. & Mrs. Smith. Brad was married to actress Jennifer Aniston at the time. The combination was good on the set and also because of the role, Brad Pitt fell in love with Angelina Jolie. He decided to divorce Jennifer Aniston and started a relationship with the beautiful actress. 
The love triangle between Brad Pitt, Angelina Jolie and Jennifer Aniston used to consume a lot of media ink. Angeline Jolie was criticized as a "third person", Brad Pitt was called a "cowardly man", and Jennifer Aniston received the sympathy of a large number of fans.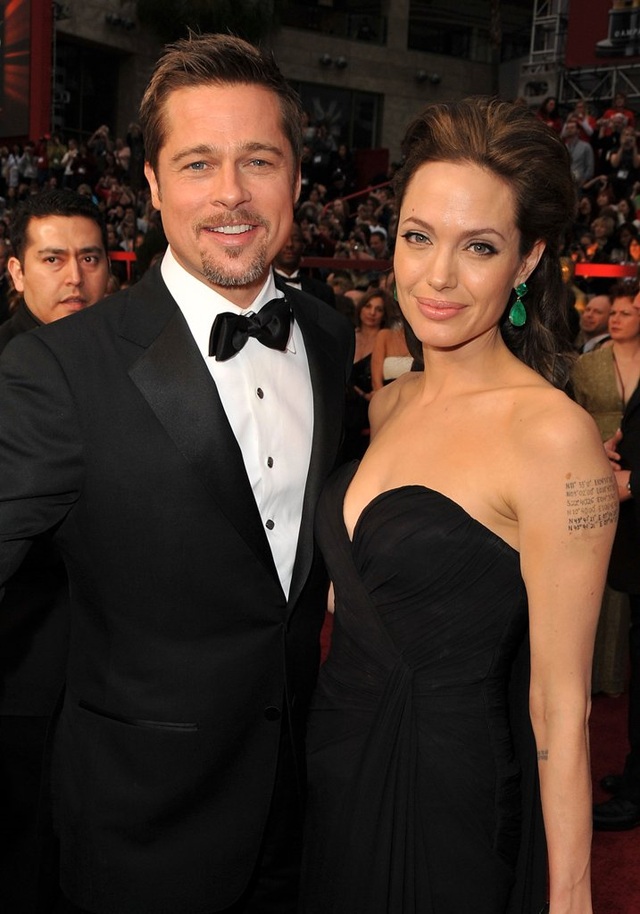 Despite the public's objections, Angelina Jolie and Brad Pitt became the "golden" and most powerful lovers in Hollywood entertainment at that time. They in turn adopted three children and welcomed three biological children born, forming the most famous family in the world. In 2014, after nearly 10 years of dating, the couple got married at an old castle in France in the presence of Brad Pitt's 6 children and parents. 
During their marriage, Brad Pitt was with Angelina Jolie during two important surgeries: mastectomy and hysterectomy to prevent cancer. The Oscar-winning star said she made the decision to have her breasts, fallopian tubes and ovaries removed after discovering she carried a faulty copy of a gene that increases the risk of breast and ovarian cancer.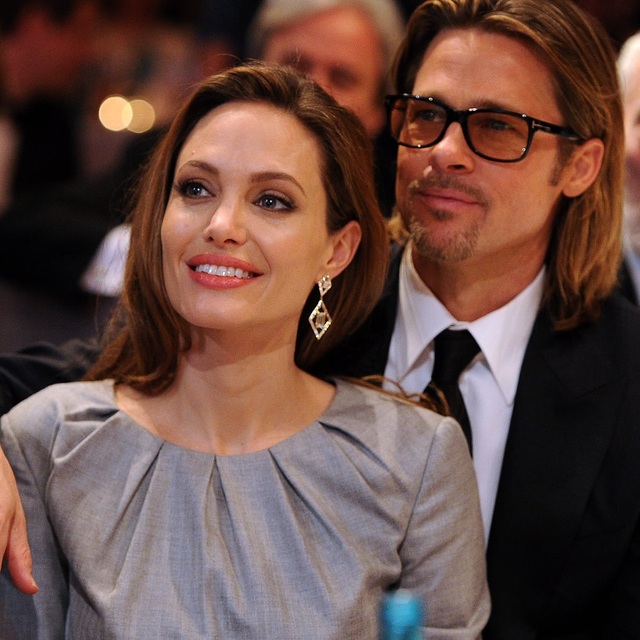 "I had a mastectomy followed by removal of my ovaries and fallopian tubes which significantly reduced the risk of cancer, although it did not completely eliminate this possibility. I am often asked why I chose this option. So why am I going public about it and how does surgery affect me I just think simply, I choose surgery to increase my ability to be here, to see my children grow up and meet them. remove her grandchildren," she told Time . 
But only 2 years after the dream wedding and more than 10 years together, Angelina Jolie filed for divorce from Brad Pitt, ending a series of sweet and happy days between the two. The secrets of Hollywood's "golden" marriage began to be revealed. Brad Pitt is said to be addicted to alcohol and have violent behavior, the main reason for his relationship with Jolie to break down.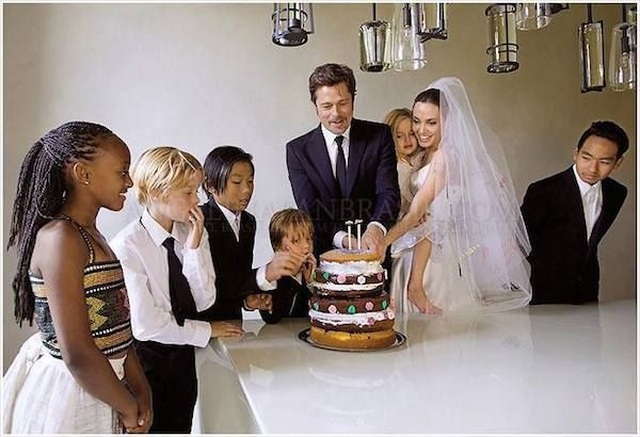 The couple plunged into litigation to settle a child custody dispute for the past 3 years that has not been resolved. Angelina Jolie wants full custody of the children while Brad Pitt wants to share some of the responsibility with her. Recently, Angelina Jolie no longer forbids her ex-husband from getting close to her children and lets them be closer to her father. 
The famous star said that she became stronger and more brave after the marriage event thanks to the appearance of 6 children. "Those are strong and brave kids," she said. The actress is always grateful that life gave her the chance to meet her three adopted children: "With three adopted children, I can't talk about the pregnancy process, but I can tell them specifically and fully. filled with love about the journey I found them, or the feeling of looking into their eyes for the first time."
Currently, Angelina Jolie feels happy even though there is no man beside her. She spends her time working, taking care of her children and meaningful volunteer projects. The famous star confided in an interview of the program E! News' Daily Pop recently said, "I have a very long list of things I don't like. So I've been single for a while."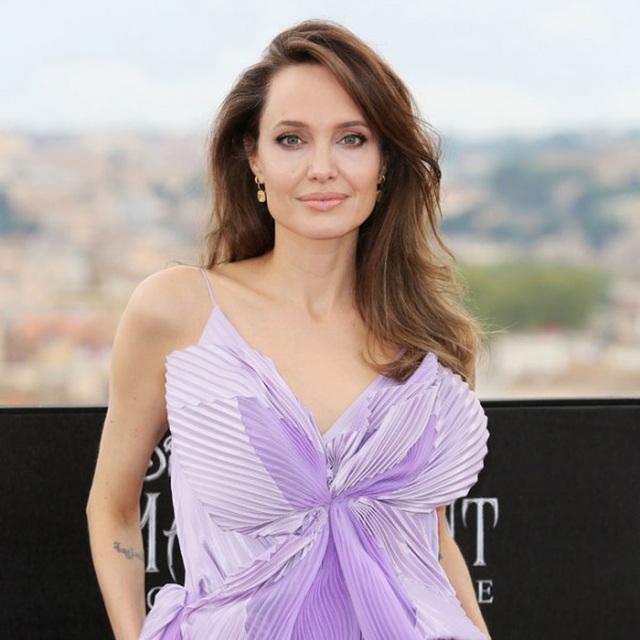 The actress seems to confirm that she is no longer thinking about dating after breaking up with Brad Pitt. When her third marriage broke down, she put the interests of her six children first: "Every day I wake up, I have one thing in mind that I have to make sure my children are okay physically and mentally." The 46-year-old actress believes that she is doing a very good job as a mother and helping her children heal the wounds of their parents' divorce. 
After nearly 10 years of focusing on directing, dubbing and only participating in 2 parts of Maleficent, Angelina Jolie has decided to return to the studio as an actress in two film projects Those Who Wish Me Dead and Eternals .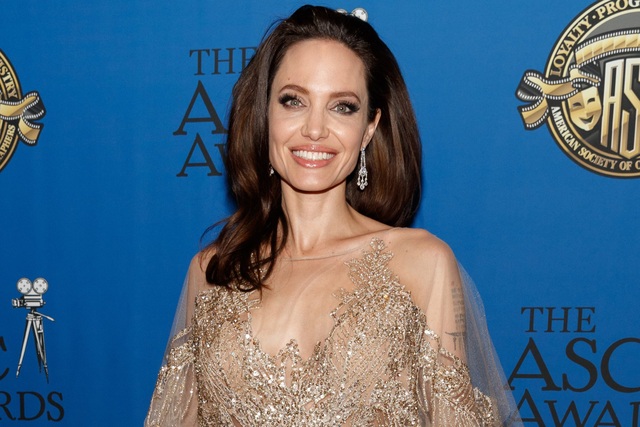 The movie Those Who Wish Me Dead (Vietnamese title: Those who curse me to die) starring her is about to be released. In the film, she plays a firefighter and the "mother of six" confesses that filming made her feel "healed". "I'm drawn to people who've been through a breakup. Then they find a way to move forward and get through it. As an actor, it's comforting to be able to play such roles. ", Angelina Jolie shared. 
Few movies in the past 10 years, but the charm of "beautiful woman" has not decreased when Forbes magazine still ranks her second in the list of Hollywood's highest paid actresses in 2020 with average income. the average is 35.5 million USD (about 816 billion VND) from a movie. In particular, Jolie's remuneration for Marvel's "blockbuster" Eternals is up to 200 million USD.