The journey of more than two decades of the cult movie franchise Fast & Furious will begin to go the last stages from FAST X (Vietnamese title: Fast & Furious X). From compelling content to expensive action scenes and many box office guarantees, there are many reasons not to miss this summer's blockbuster.
Fast & Furious is one of the most successful franchises in screen history. The series spanned more than 22 years with a worldwide cume of over $6 billion, each being more successful than the previous. The continued box office success is due to a combination of thrilling action elements, great cast, and loyal fan base. The "specialty" of the series is super cars and speed – two factors that make every car fanatic must be fascinated. The latest work will certainly continue to bring the audience to witness the majestic "tuned" monsters, possessing unimaginable horsepower into the fierce race. Fast & Furious X is the ticket to the world of fire, speed and the best supercar series.
Gathering old and new characters: Family facing death enemies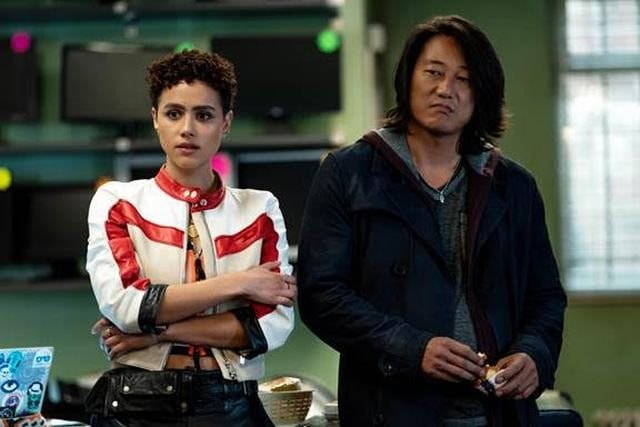 Fast & Furious X retains the presence of characters and actors that have become familiar to millions of viewers, just as they were at the beginning. From leader Dominic Toretto (Vin Diesel), strong wife Letty Ortiz (Michelle Rodriguez), good teammates Roman Pearce (Tyrese Gibson), Tej Parker (Chris "Ludacris" Bridges), Ramsey (Nathalie Emmanuel), Han Lue (Sung Kang)… The number of familiar characters from the entire series in Fast & Furious X is a record, including names that "turned enemies into friends" like Deckard Shaw (Jason Statham) or Jakob Toretto (John). Cena). The film welcomes a new face – Oscar gold statue owner Brie Larson in the role of support for Dom and his family.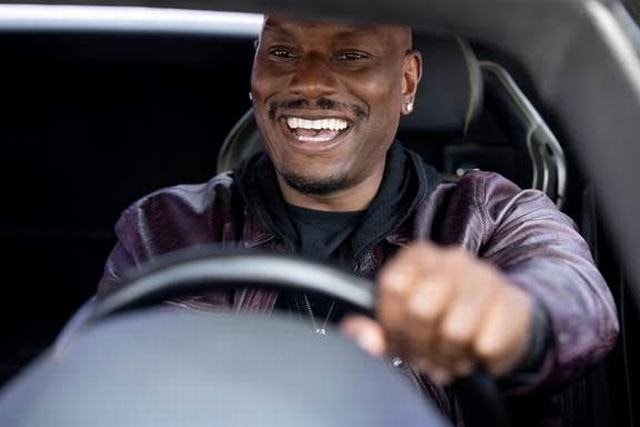 Family and friends side by side with Dom so numerous also because the enemy faction also has a formidable addition. "Aquaman" Jason Statham comes to Fast & Furious X as a villain who has plotted his revenge against Dom for 12 years. For the audience, it will be interesting to see how a new villain will shake hands with the evil Cipher and join the Fast game .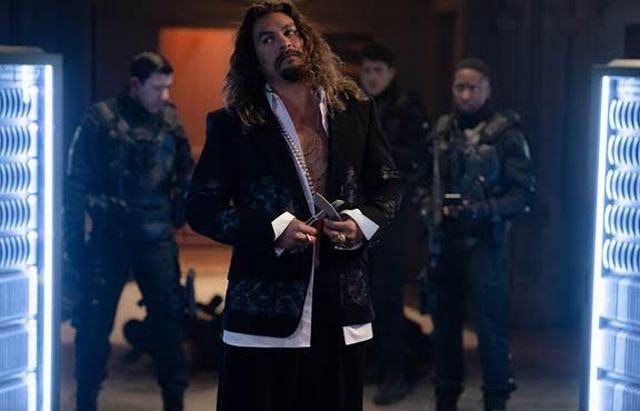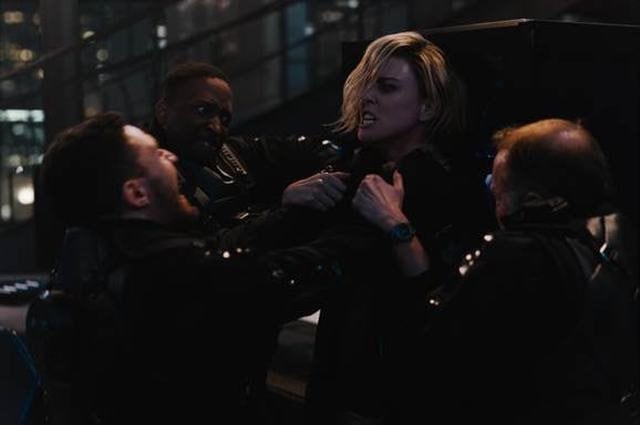 The central theme of the movies so far has always been fast cars, dramatic action scenes and especially family love and brotherly affection. Fast & Furious X will certainly fully converge those elements. " 23 years ago, if someone had told me how lucky I was to be part of a myth that was received and loved by the world, I would think That's the problem ." The main star and producer of the film Vin Diesel said. "When we made the first movie, we shot it in Los Angeles, and it was a local story. No one could have imagined its global appeal. We really could not have imagined that we would be traveling the world and developing this series with the core content still being the theme of Family ."
Diesel also promises that loyal Fast and Furious fans will be pleased to know the ending of these final chapters. " This movie franchise will have an ending ." I said. " And that end is to thank those who have grown up, raised their children, supported and lived with us for a quarter of a century.  "
Super awesome and eye-catching super cars
With each new installment in the series, filmmakers and longtime vehicle visual coordinator Dennis McCarthy is eager to expand the reach of car "culture" – an element that has come to be known as Fast's "DNA" . . And this film promises to bring to the audience unique, bold, and innovative supercars while also bringing classic cars, keeping the legend of Fast always standing at the top of the world . automotive cinema.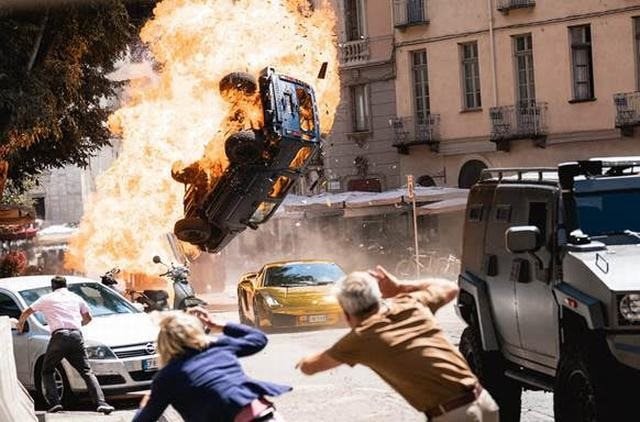 Over the past 15 years, starting with Tokyo Drift , filmmakers have put their full trust in Dennis McCarthy to select and build truly outstanding cars for these films, and Fast & Furious X does not. must be an exception. " If you are a car lover, I don't think there is a better car series than 'Fast '. No project I've ever been involved in has given me the opportunity to build cars that I truly love. With each episode, we increase the number of vehicles, the number of parts, and the number of everything ," he shared.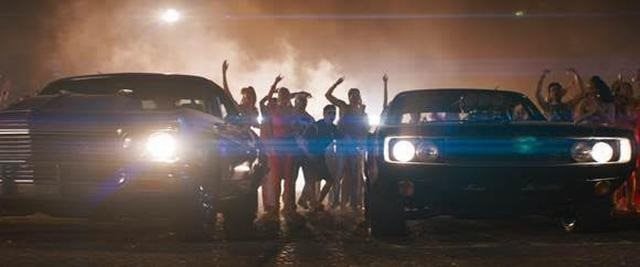 In the Fast "universe" , supercars have become a part of every character. In Fast & Furious X, supercars will look cooler, have faster speeds and more power than anything that has appeared before. Some bright names include Dom Toretto's Dodge Charger Daytona Banshee Srt – an all-electric muscle car, Tess's Nissan Z 2023, Dante riding the latest Harley Davidson motorcycle: Pan America 2022. Accompanying Roman on his adventures or journey back is the Pagani 2022 worth up to 7 million dollars. Han's 1971 Datsun 240Z coincides with Sung Kang's love for vintage cars.
Eye-catching action, top skill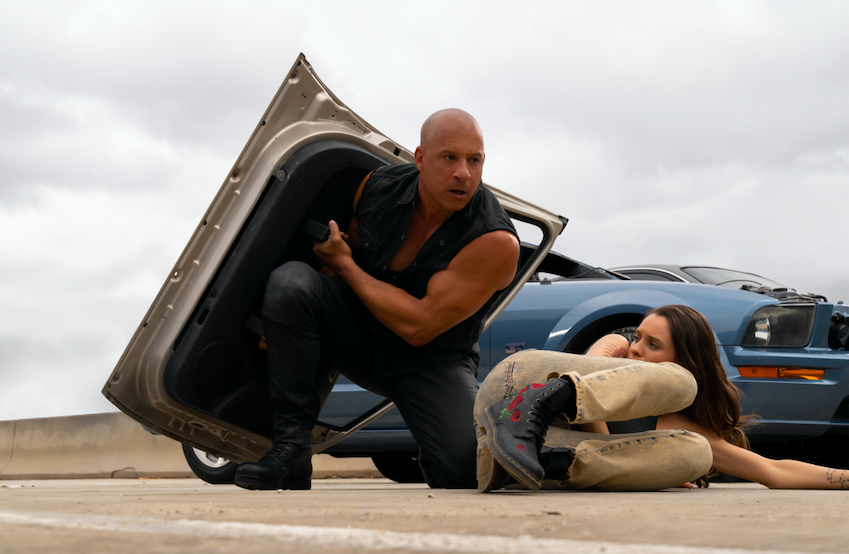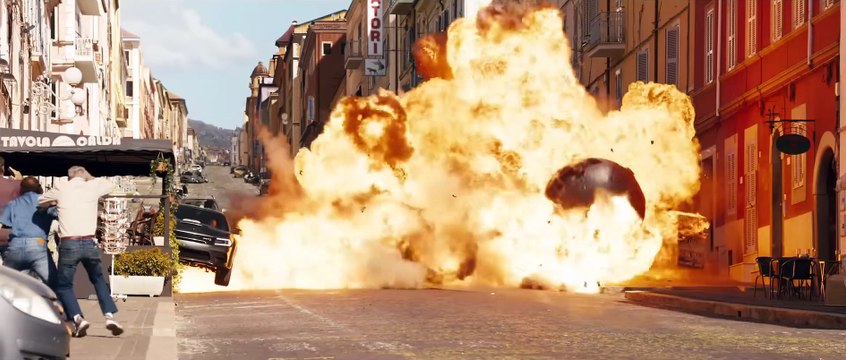 The brand is known for its combination of high-speed, explosive car chases, all of which create an intense and stimulating cinematic experience. Director Leterrier also shared that Fast & Furious X will rely more on realistic action effects. For example, for a scene involving a giant one-ton rolling bomb on the streets of Rome, the director said, "Actually, the production used a real giant ball. event, then this ball is rolled over both the bus and the market ". In addition to the emphasis on realistic action, the director has said that Fast & Furious X will return to the roots of the series, once again incorporating street racing into the story.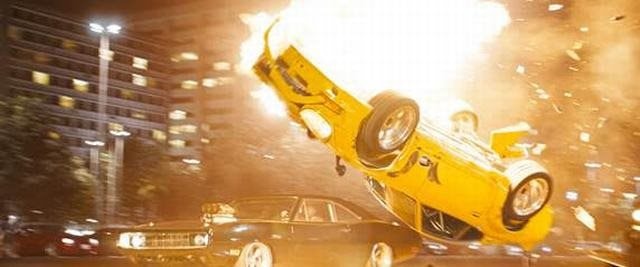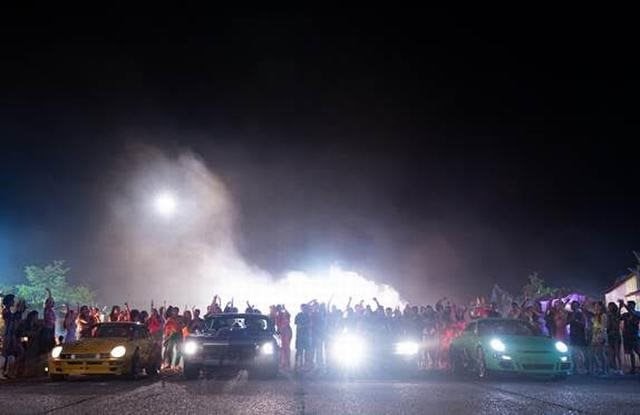 Fast & Furious X is also expected when it promises to bring extremely epic scenes. The heroes' journey will stretch from Los Angeles to London, Rome, Portugal and even Rio de Janeiro and Antarctica. The team designed and staged scenes on an unbelievable scale, on the stages of Leavesden Studios located in the suburbs of London as well as taking advantage of architecture and buildings in Rome and Turin. and Lisbon to create impressive scenes for Fast & Furious X.