"We don't give up, although we are aware that the end of the story is near. That's only natural," he added.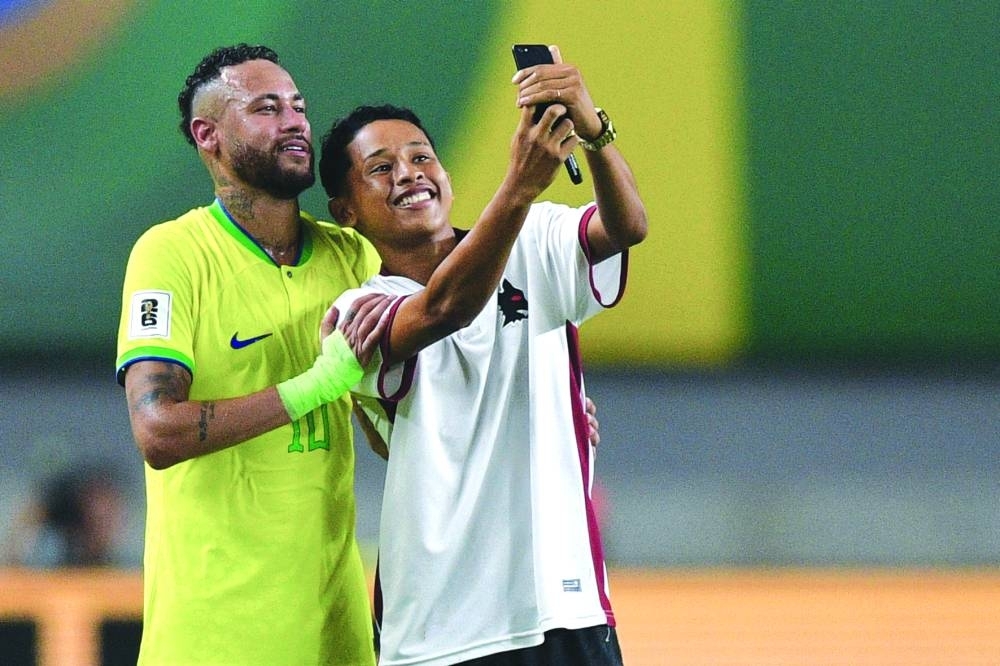 On Friday, September 8, Neymar Jr. created football history by surpassing Pele's previous mark to become Brazil's all-time leading scorer among men in the Estadio Olimpico do Para, Belem. The 31-year-old cheerfully posed for a selfie with his fan, who had invaded the pitch for the priceless moment, while he scored two goals on the night to help his team earn a crucial 5-1 victory against Bolivia in their FIFA World Cup qualifying match.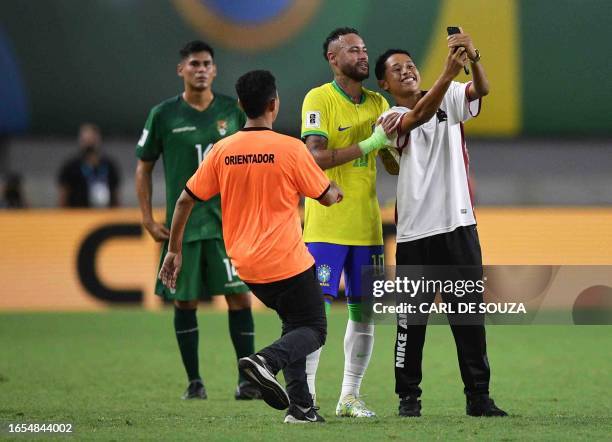 The footballer, who was born in Sao Paulo, presently leads the late great Pele, a three-time FIFA World Cup champion, with 79 goals in 115 games for Brazil. Pele had 77 goals in 92 appearances for the nation. Despite the fact that Neymar Jr. scores goals for enjoyment in terms of his international career is concerned, his club career hasn't seen such high standards in recent times, wherein he had to leave Paris Saint-Germain for Al-Hilal this summer.
ESPN FC took to their official Twitter account, to share the picture of the fan, who got a selfie from Neymar Jr, during Brazil vs Bolivia match at the Estadio Olimpico do Para, Belem. They captioned it, "This fan risked it all to take a selfie with Neymar on his record-breaking game".