DAVID BECKHAM did not look best pleased with Thierry Henry as the pair were caught on camera together at AC Milan's 2-1 win over Paris Saint-Germain.
Last night's Champions League clash at the San Siro saw the Manchester United and Arsenal legends unite.
David Beckham and Thierry Henry were filmed together at AC Milan's win over PSG
Henry appeared to have grabbed the final few crisps from the packet
With Beckham appearing to be left 'fuming'
Video footage before the game showed the pair standing at the side of the pitch.
However, Inter Miami owner Beckham looked fuming with Henry after the Frenchman dipped into his crisp bag.
Beckham, 48, could be seen reacting after Henry took a crisp from the packet.
As he cast an annoyed look towards Henry, the England legend said: "Seriously, you eat all the chips?".
His pal gave a nonchalant reaction and continued scoffing the crisps.
Despite Becks' apparent anger, the duo were surrounded by cameras and were most likely filming a tongue-in-cheek advert for crisp company Lays – equivalent to Walkers in the UK.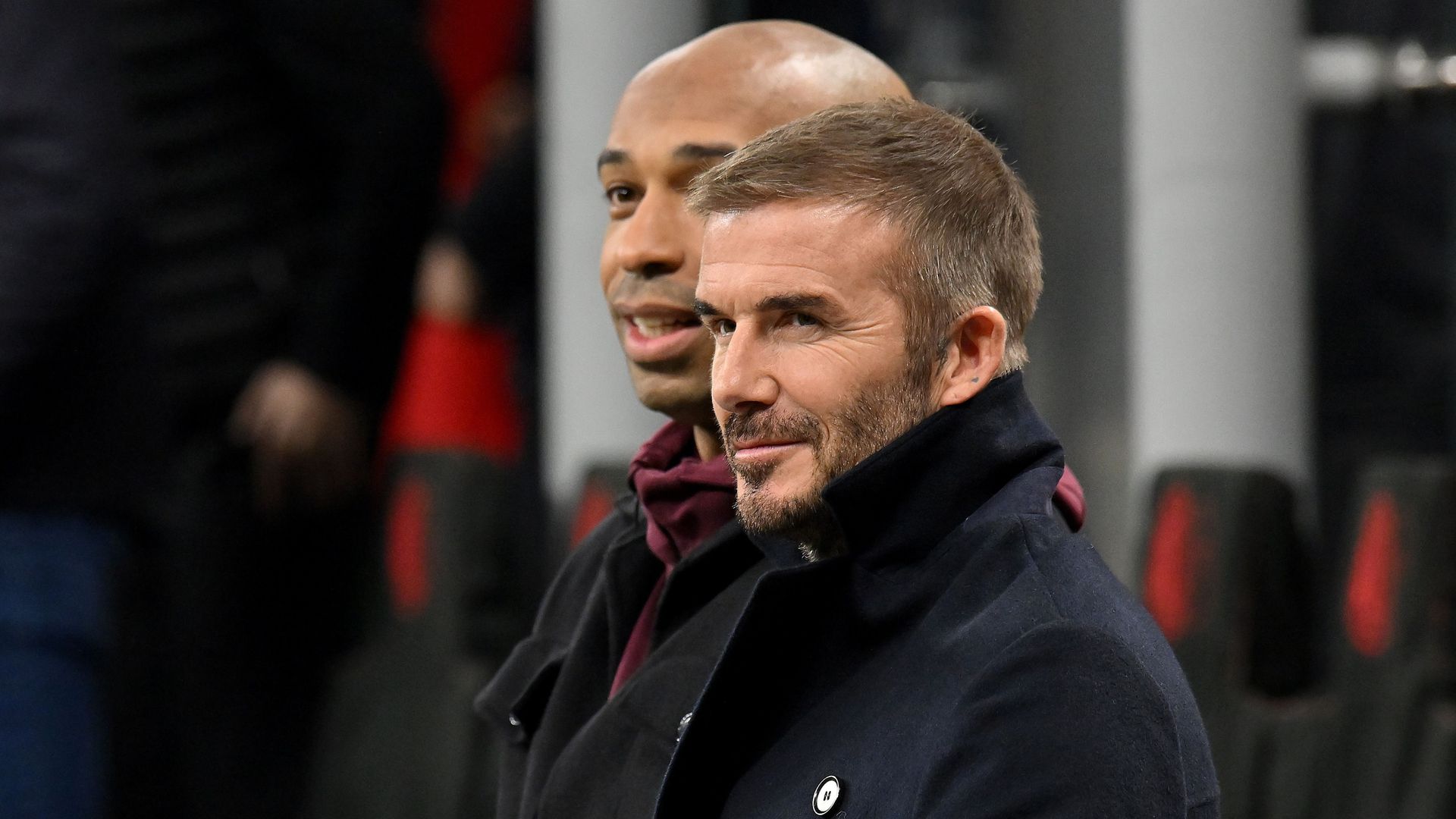 Reacting to the video on social media, on fan said: "Lol Beckham fuming with Thierry Henry cos he finished all the crisps 😭."
A second said: "Looks like they're filming for an advert 😂 love it though."
A third said: "Beckham never saw it coming."
Another said: "I like their friendship."
While a fifth fan picked up on Beckham seemingly calling them "chips" rather than crisps, adding: "He called them chips. We lost him guys."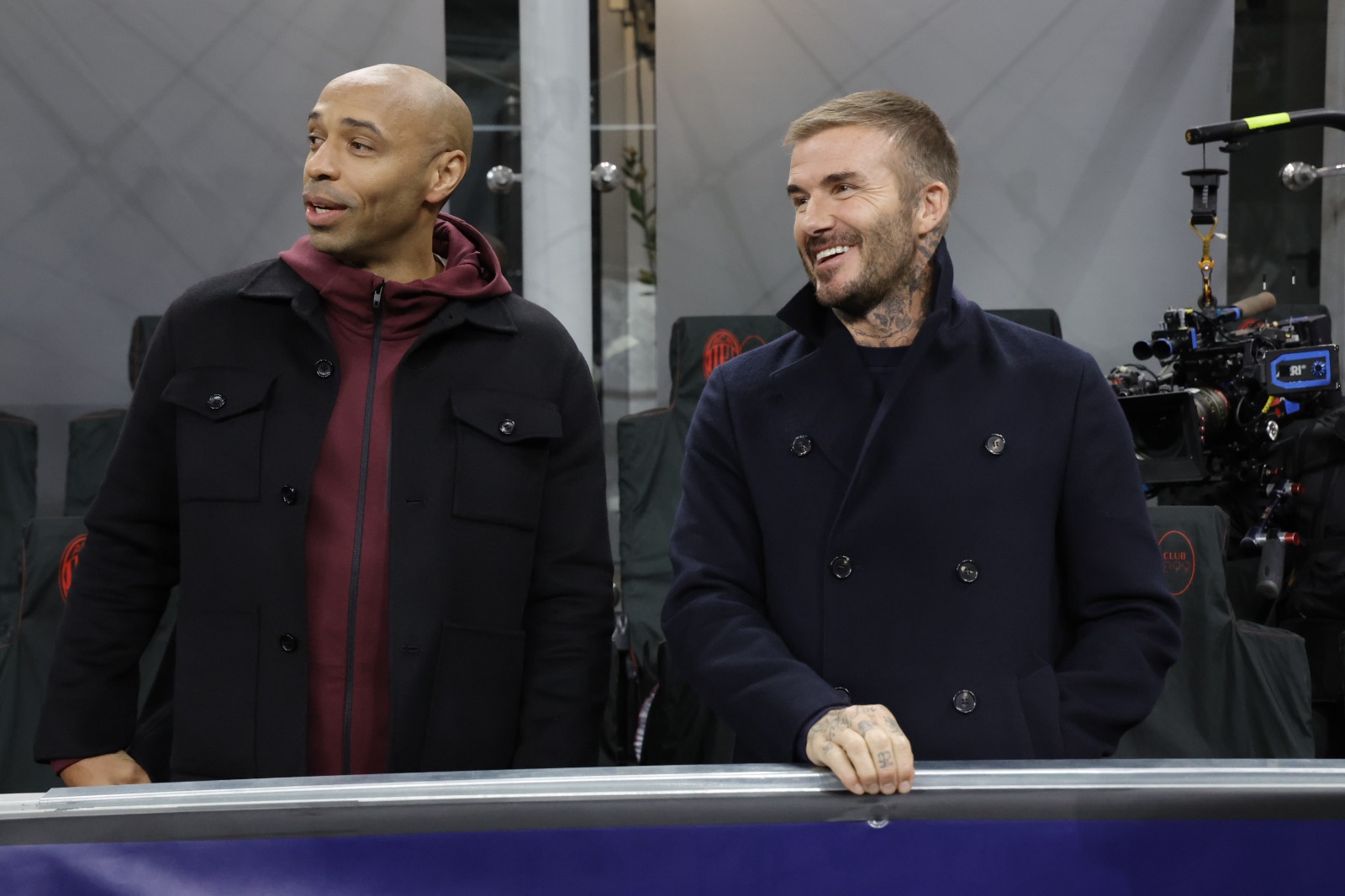 Beckham feigned his annoyance at Henry nicking the last of his crisps
Beckham later took to Instagram to share a selfie with the France Under-21 boss.
He captioned the snap: "Good to see you my friend… Great being back at a Champions League night in Milan. Two special clubs to me."
Henry, 46, had substituted his appearance in Milan for his duties with Kate Abdo and company on CBS Sports.
Clint Dempsey, the former star player for Fulham, took his place and hilariously reenacted his argument with Micah Richards.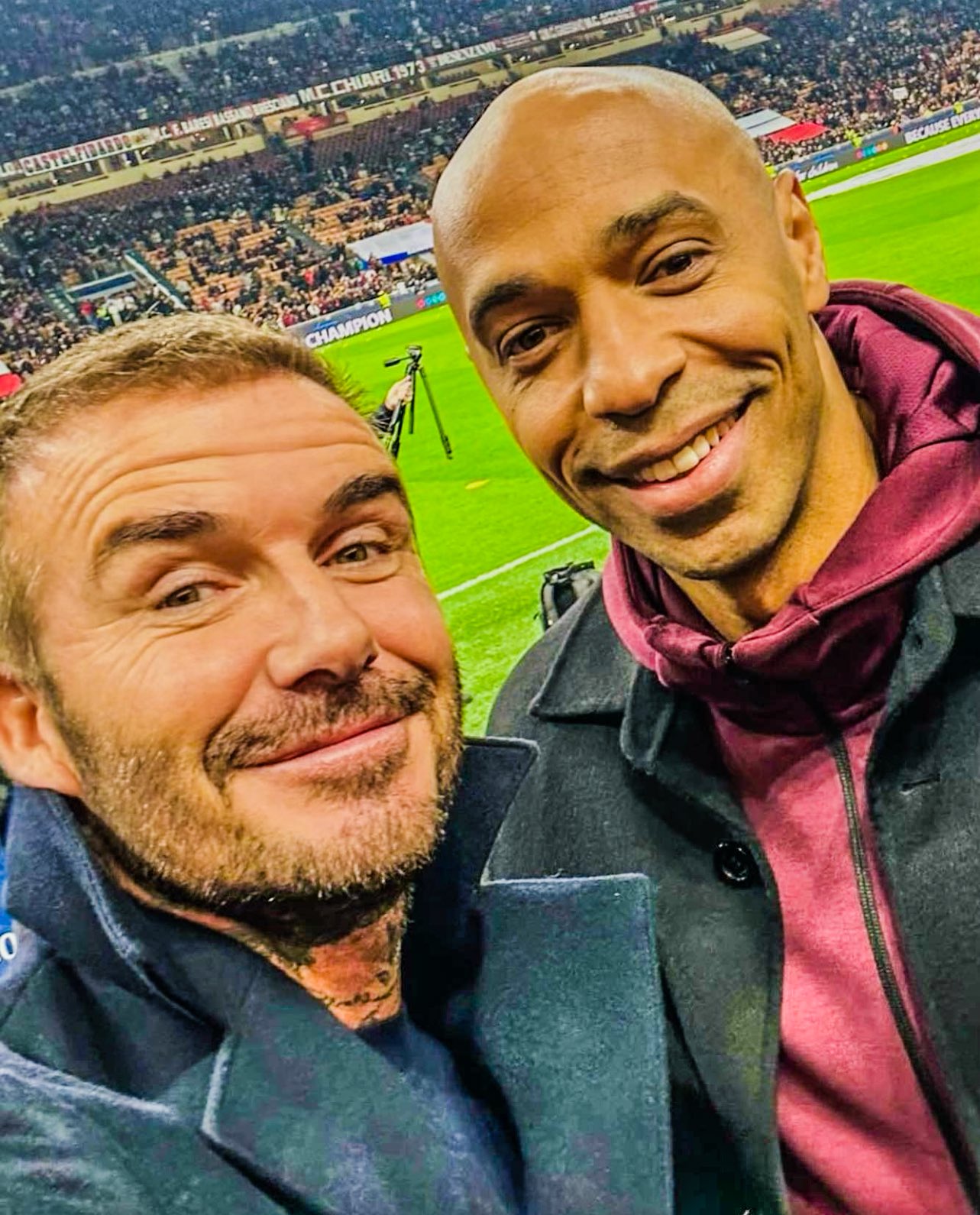 Beckham shared a selfie with Henry to his Instagram