Keanu Reeves has starred in dozens of iconic action films since the 1990s. While several of these movies easily go down in cinematic history as some of the best of the genre, other Keanu Reeves action movies land on the total opposite end of the spectrum. Depending on the project, Reeves can be considered somewhat of a hit-or-miss action hero, although his unparalleled performances are typically the highlight of whatever movie he stars in regardless of critical sentiment.
At the age of 59, Reeves has proven that he is still at the top of his game in the action genre, with some of his very best work arising out of the surprisingly fantastic John Wick franchise. Reeves, who first got his big break from the 1989 goofball comedy Bill & Ted's Excellent Adventure, has found most of his success within the action genre particularly due to his legendary role as Neo in The Matrix movies. Apart from the obvious franchises Reeves is involved in, there are a handful of great (and not-so-great) action movies in his filmography which we've ranked here from worst to best.
17 Replicas (2018)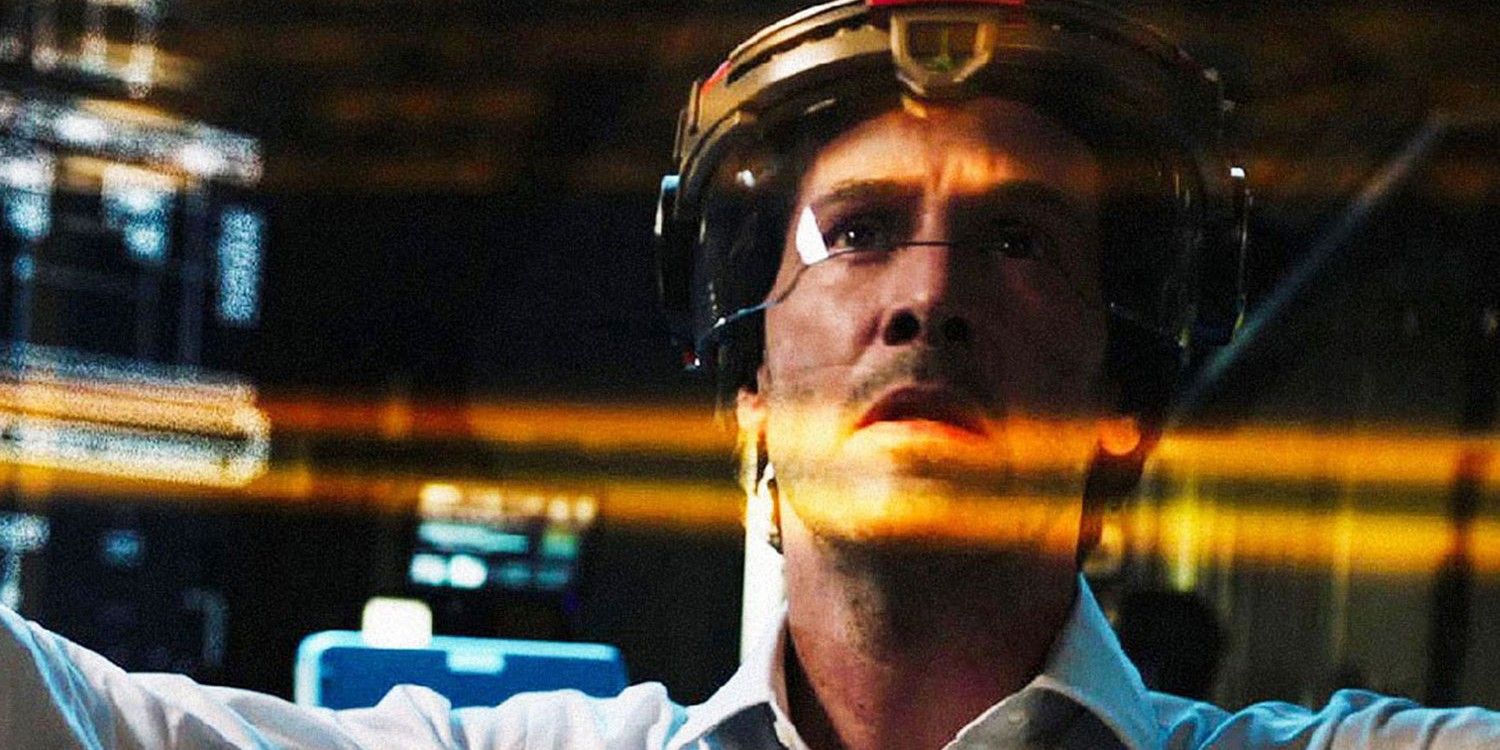 The very worst Keanu Reeves action movie has got to be 2018's Replicas. Directed by Jeffrey Nachmanoff who wrote the screenplay for The Day After Tomorrow, Replicas fails in just about every way to deliver on its intriguing yet flawed premise. Reeves does his best to work with the illogical plot and messy narrative structure but ultimately stands no chance against the film's frustrating mediocrity. Critics tore Replicas apart when it was released in 2018, making it a clear low point on Reeves' action genre resumé.
16 Johnny Mnemonic (1995)
Reeves stars as the titular protagonist in Johnny Mnemonic from first-time director Robert Longo. The film is set in the then-future 2021 in which Johnny is an information courier who stores memory chips inside his computerized head. The movie is definitely worth a watch for the retrospective hilarity of its premise and has developed somewhat of a cult following for fans of the cyberpunk subgenre. If you're looking for a brainy sci-fi action movie with depth, however, this is one Reeves movie that can certainly be skipped.
15 Chain Reaction (1996)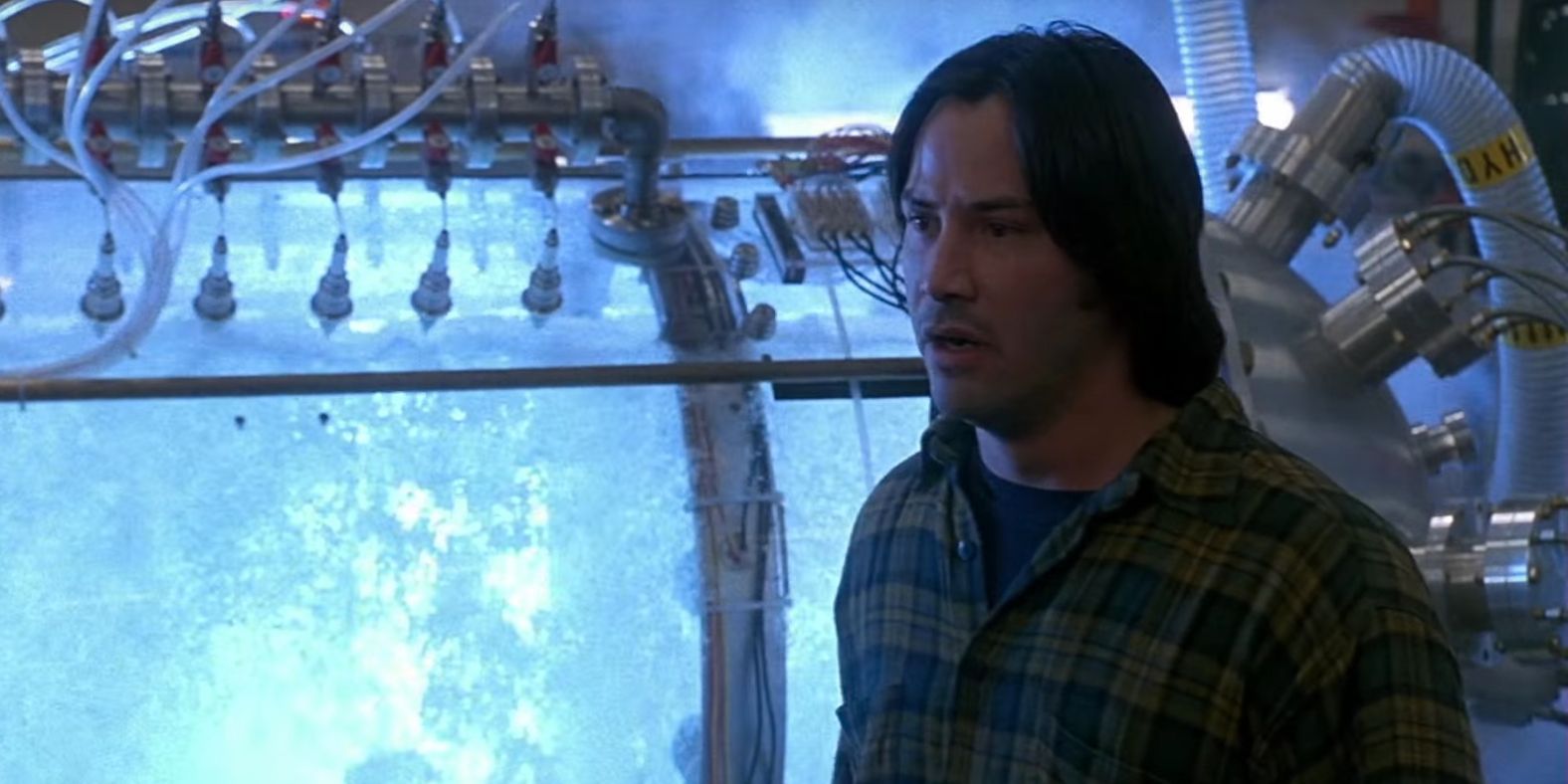 The 1996 movie Chain Reaction links Reeves with the director of The Fugitive Andrew Davis. The film definitely has its moments of inventiveness and visual flair while also playing heavily into the tropes and expectations of the action genre of that era, making it an enjoyable watch for fans of The Fugitive. However, the plot development and pacing fall flat compared to some of Reeves' better action movies.
14 47 Ronin (2013)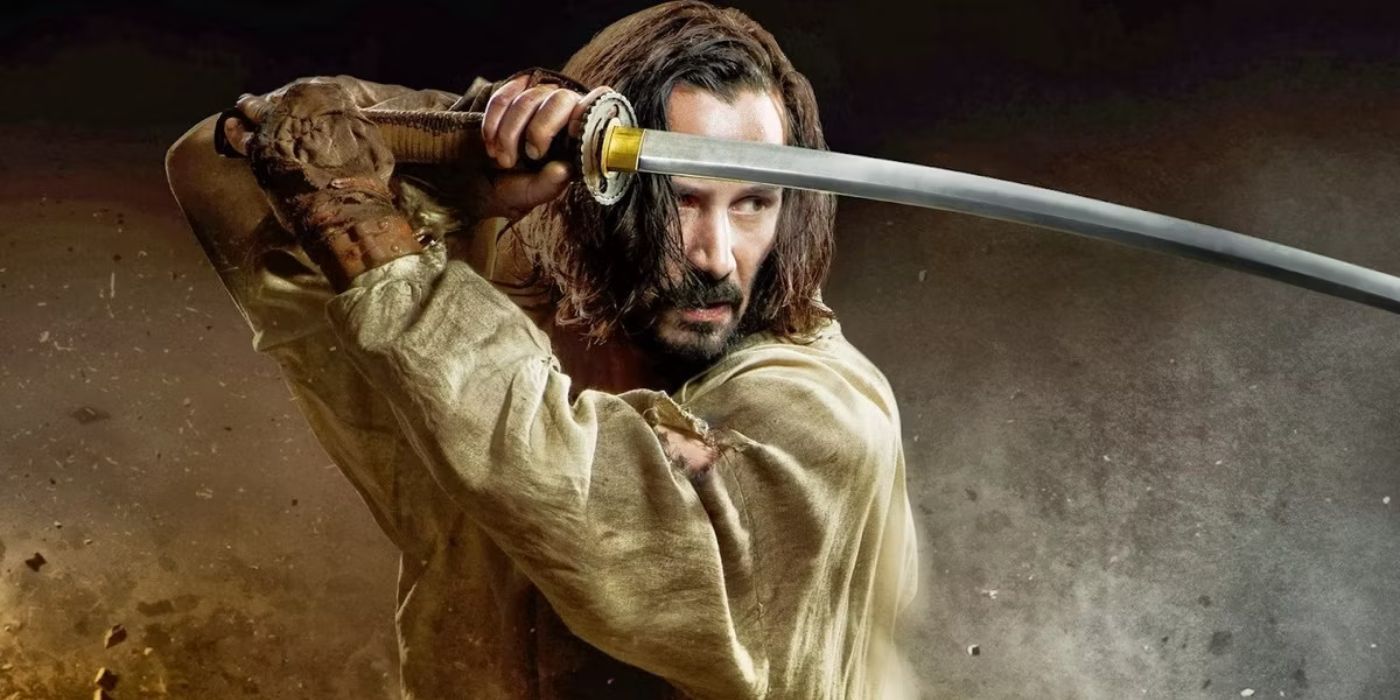 Despite being butchered by critics, 47 Ronin is considered one of Reeves' more celebrated movies by fans. There was a great amount of buildup to the film based on a true story in Japanese history about a lord who was wrongfully put to death and his followers who sought vengeance. 47 Ronin is epic in scale and has a lot to offer the casual action genre fan, but also falls short from a critical lens in terms of character development, narrative strength, and emotional engagement.
13 The Matrix Revolutions (2003)
Commonly referred to as the least impressive of The Matrix trilogy, The Matrix Revolutions failed to capture the same impact that its original had on audiences. The third Matrix movie felt like a complete letdown to most after a lukewarm sequel in The Matrix Reloaded, putting an unfortunate end to an action trilogy that once was full of promise. Reeves returns as Neo alongside the original cast of characters Morpheus, Trinity, and Agent Smith, but the film falls short and feels overdone and inflated by its end.
12 Street Kings (2008)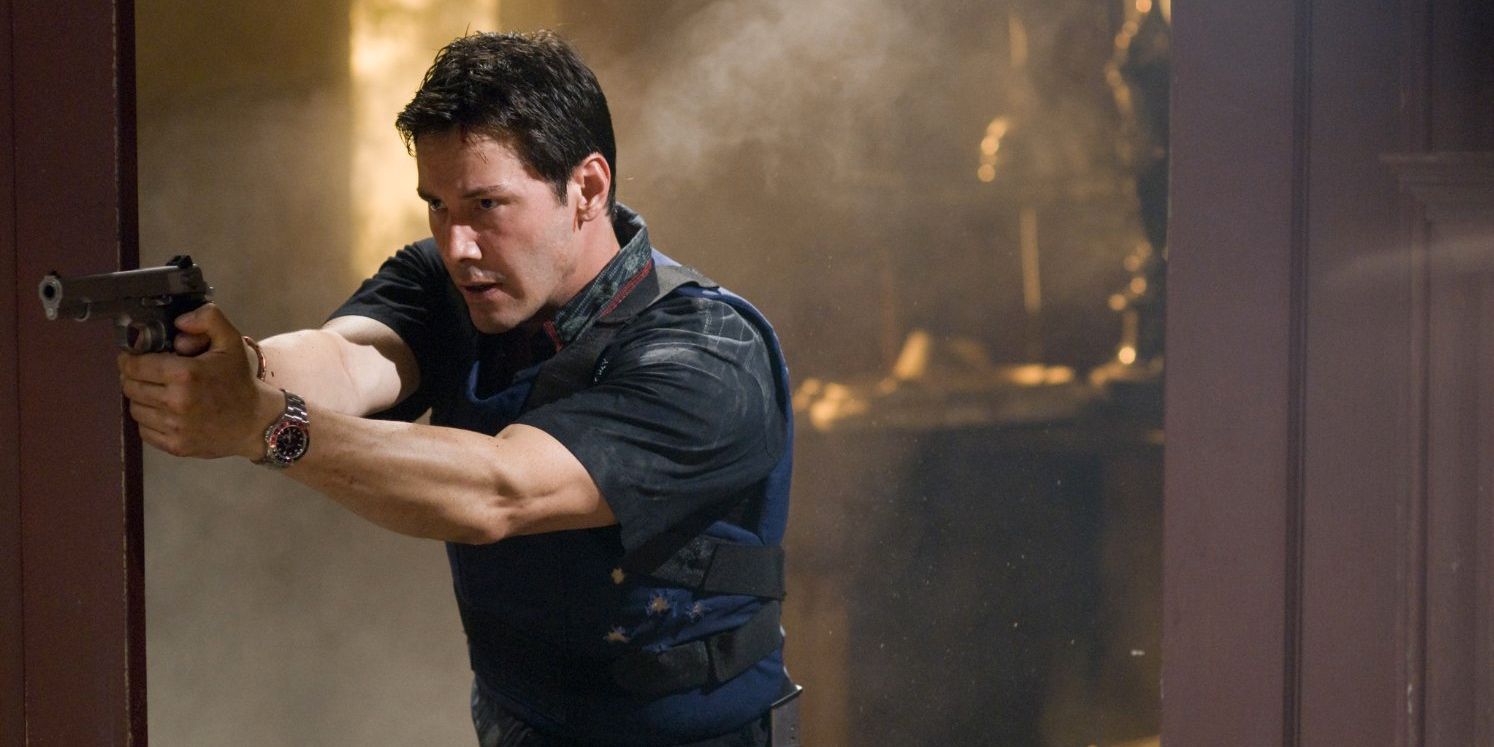 Screenwriter David Ayer of Training Day fame directed Reeves in this shoot-em-up action thriller from 2008. Reeves stars as an undercover cop named Tom Ludlow alongside an outstanding ensemble cast of Forest Whitaker, Hugh Laurie, Chris Evans, Common, and Naomie Harris. The performances in Street Kings are easily the best part of the action flick that is otherwise bogged down by a predictable story and undeveloped premise that results in several intense sequences but not much of an overall message.
11 The Matrix Resurrections (2021)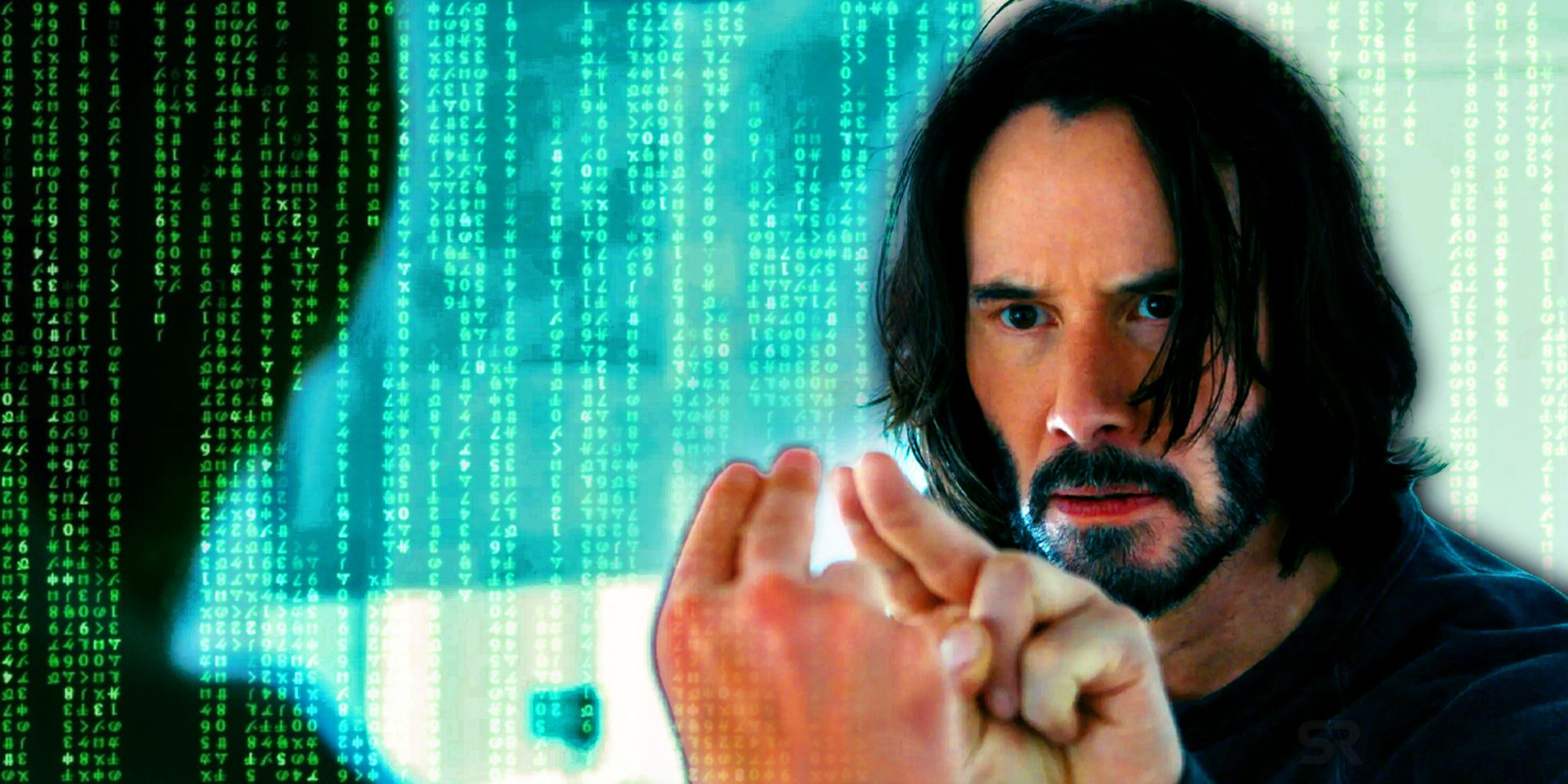 Hopes and expectations were extremely high for Reeves' return to the historic franchise that cemented his place in film history in 2021's The Matrix Resurrections. With Carrie-Anne Moss returning as Trinity but a recast Morpheus and Smith, the film tried and, in some areas, succeeded in updating the trilogy for the first time in eighteen years. While The Matrix Resurrections had several intriguing ideas that combined to form a convoluted misfire, it's still incredibly nostalgic to see Reeves and Moss back in their iconic roles.
10 Man of Tai Chi (2013)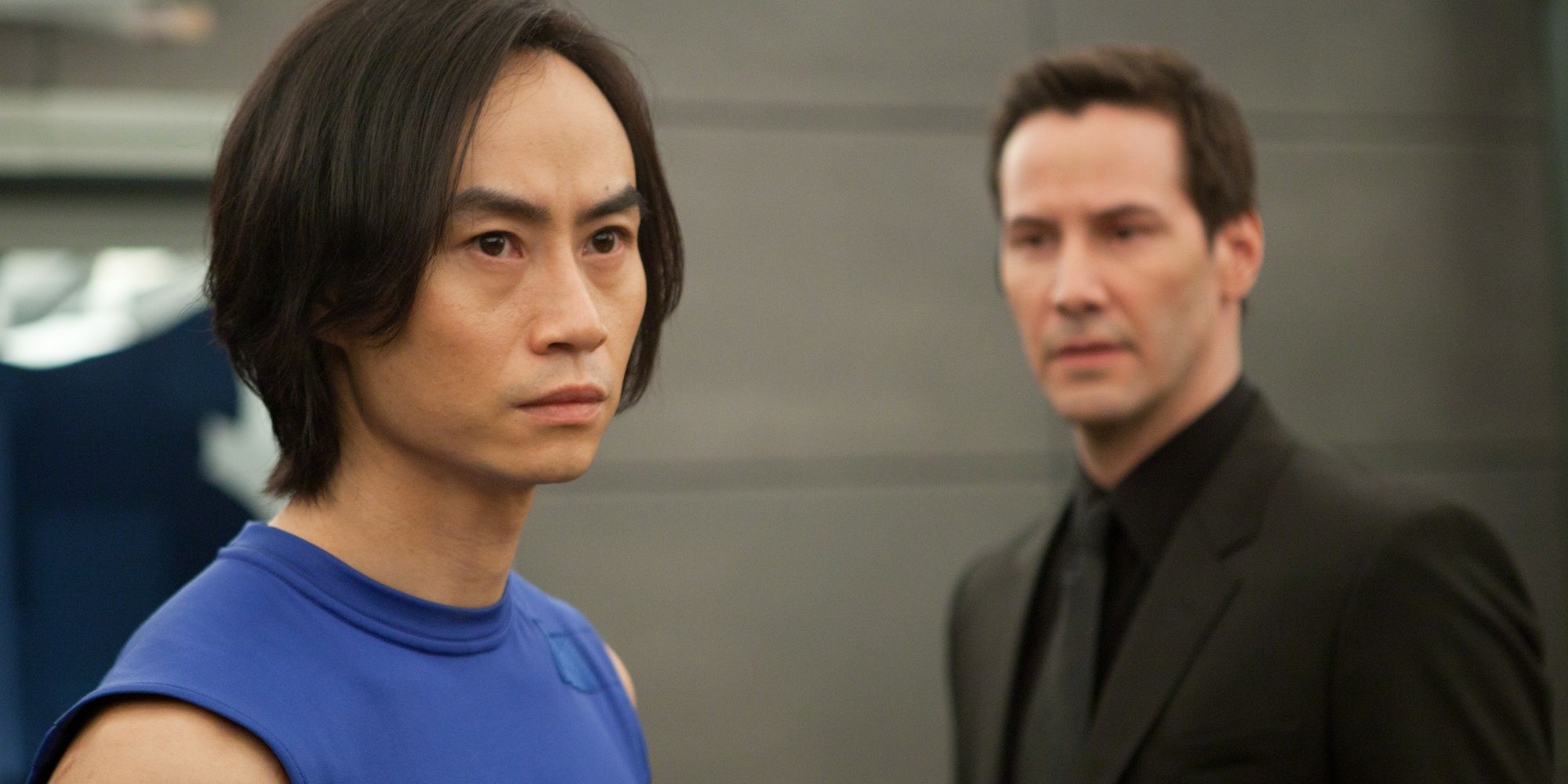 Man of Tai Chi
 is the first and only feature film directed by Keanu Reeves. The movie contains some dazzling fighting scenes and action sequences, handing the spotlight over to the highly talented lead Tiger Hu Chen. For a directional debut, Reeves does a pretty good job expressing his deep love for kung fu and martial arts movies that undeniably deliver in terms of spectacle. The slow yet exciting build-up of 
Man of Tai Chi
 loses its footing in the third act but provides a solid foundation for Reeves as a director that he should certainly expand on.
9 Constantine (2005)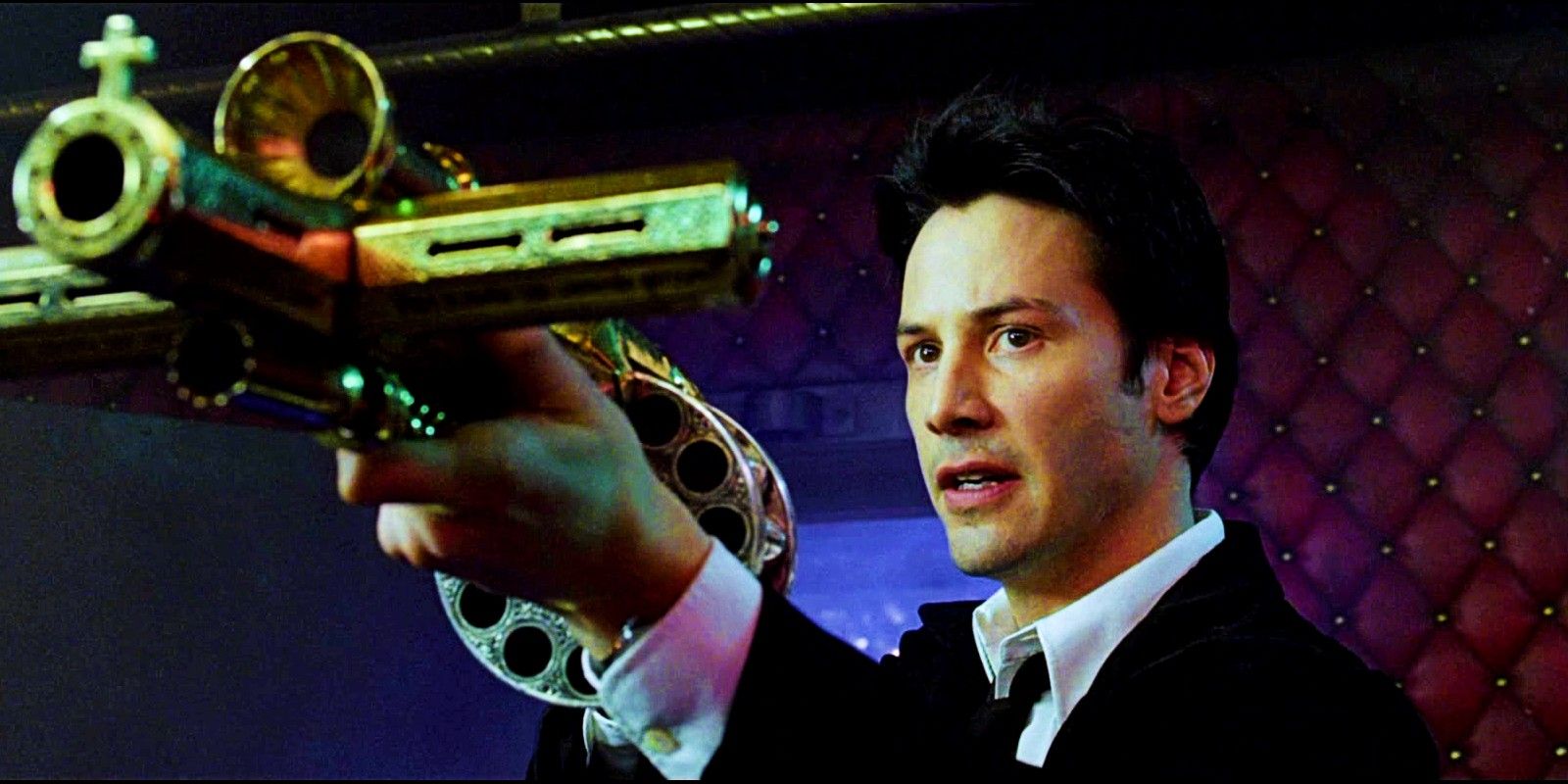 One of Reeves' most notable roles, Constantine is a rare blend of action, horror, and fantasy that has made it a fan-favorite since it was released in 2005. The movie centers on the supernatural world of demonology, allowing Reeves to shine as edgy exorcist John Constantine. It's certainly one of those movies that is not meant to be taken too seriously by its audience, taking major leaps away from cinematic realism to fully embrace the gothic mythological world it represents.
8 Point Break (1991)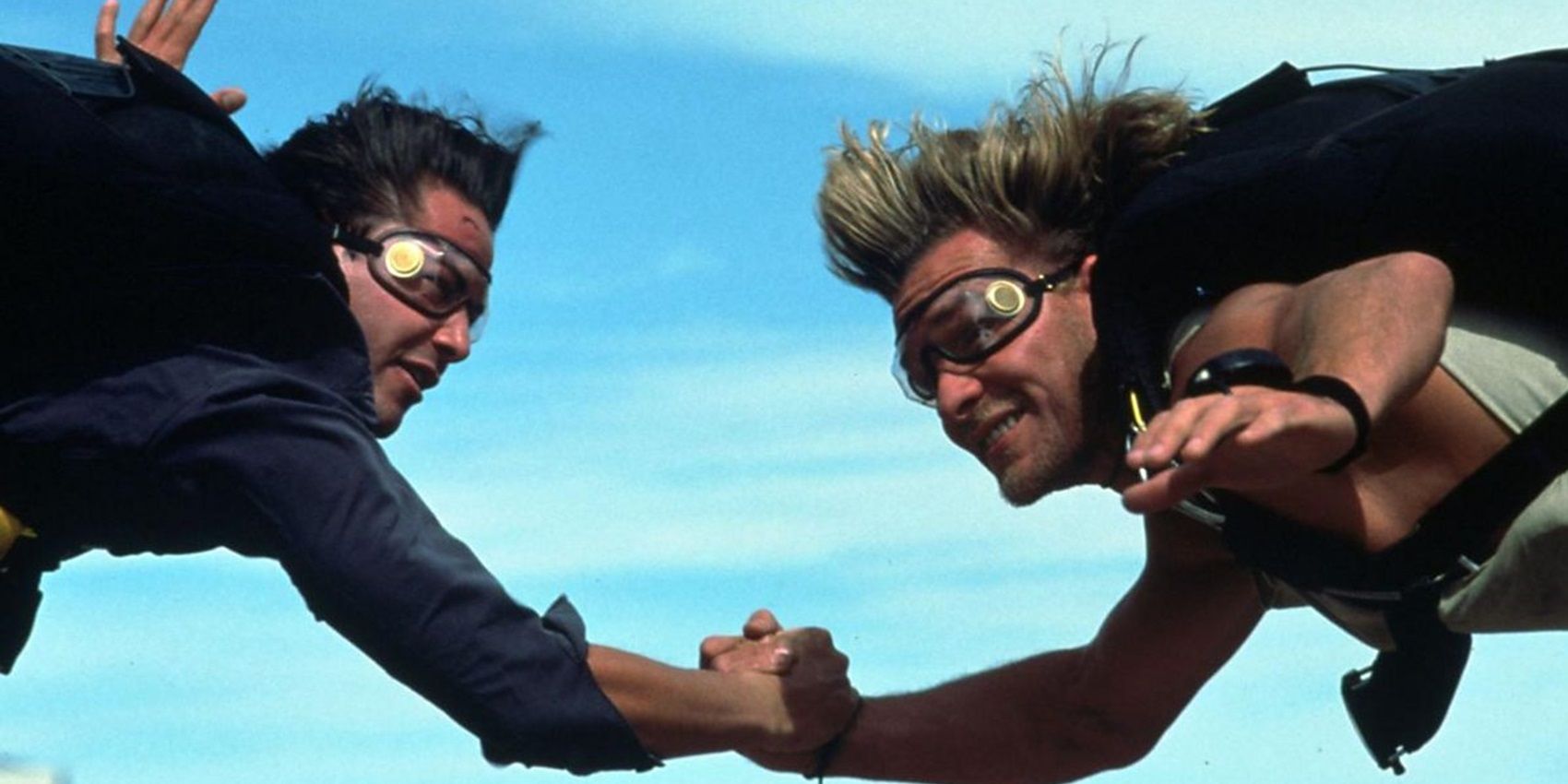 Another iconic role of Reeves occurs in Point Break alongside Patrick Swayze. The unlikely pair of Bodhi and Johnny Utah form a close bond in the film that uniquely blends a spiritual understanding of surfing with a life of organized crime. Utah is an undercover FBI agent that gets caught up in Bodhi's high-octane world of catching waves, skydiving, and bank robbing. It's somewhat of a ridiculous story from Oscar-winning director Kathryn Bigelow but is ultimately a fun and wild ride that remains a staple of early '90s action films.
7 The Matrix Reloaded (2003)
The Matrix Reloaded was dealt a heavy hand trying to follow up the incredible following of the original Matrix, and for all intents and purposes did a fairly decent job in extending the standalone film into a franchise. The Matrix sequel set itself up for an even more difficult challenge by instilling new complicated concepts that often feel undeveloped and somewhat forced. While The Matrix Reloaded is certainly overdone, it still carries many of the compelling qualities of the first film despite losing some of its mastery in the story department.
6 John Wick (2014)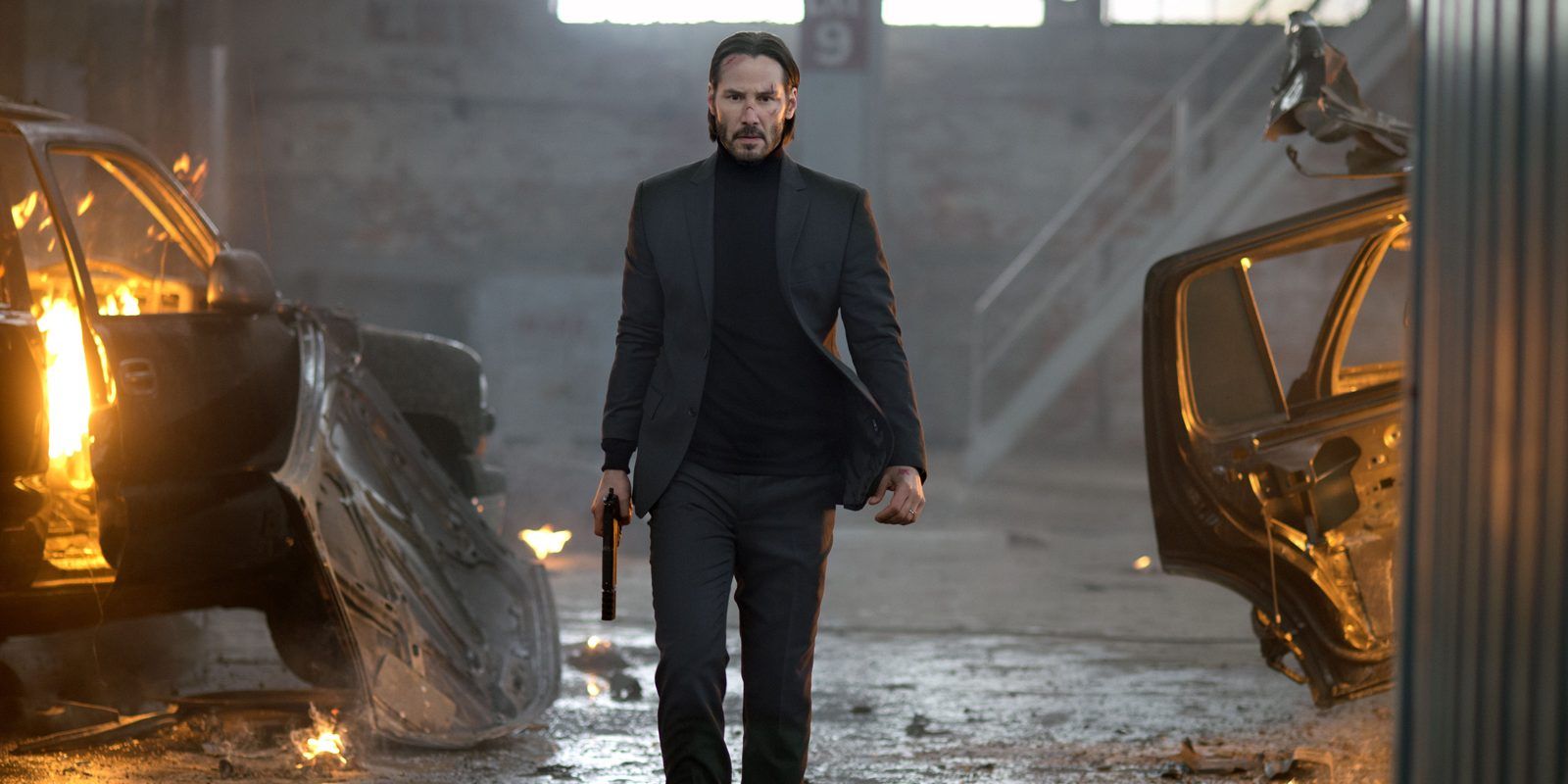 The original John Wick was an unexpected box office hit that resulted in Keanu Reeves' second highest-grossing action movie franchise. The original John Wick introduces the iconic ex-hitman character with a simple premise and a whole lot of perfectly executed action sequences. John Wick took a major risk in sacrificing story for non-stop full-throttle entertainment and has since paid off in extremely lucrative ways for Reeves and the franchise at large.
5 John Wick: Chapter 2 (2017)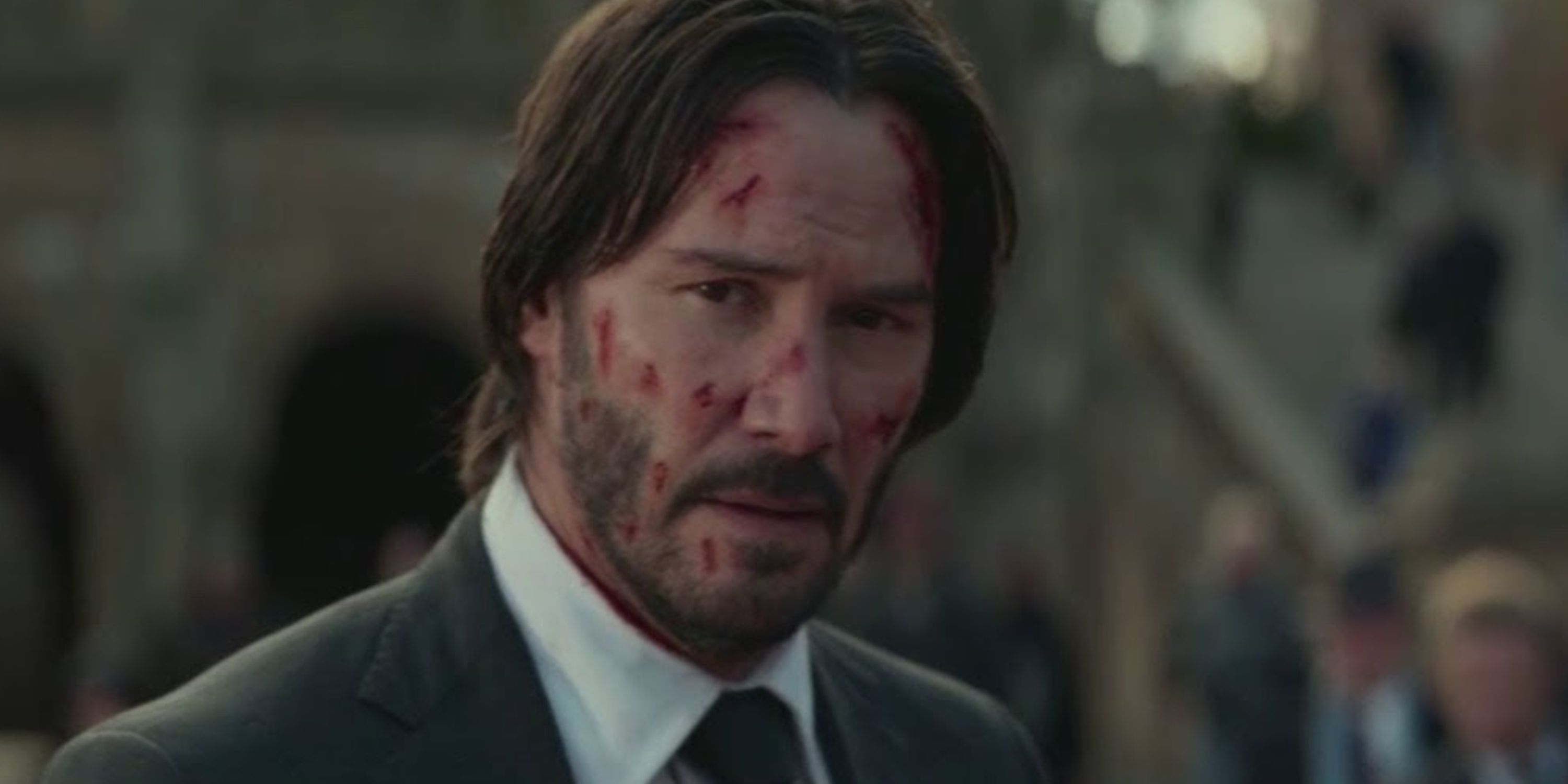 John Wick also shares another impressive cinematic feat in which somehow each new installment is better than the previous. John Wick: Chapter 2 carries the momentum from the original "gun fu" movie, giving action fans exactly what they want: more action. John Wick: Chapter 2 expands on its limited premise with the inclusion of a secret world of professional killers while containing you nail the violent choreography that the franchise is known for.
4 John Wick: Chapter 3 – Parabellum (2019)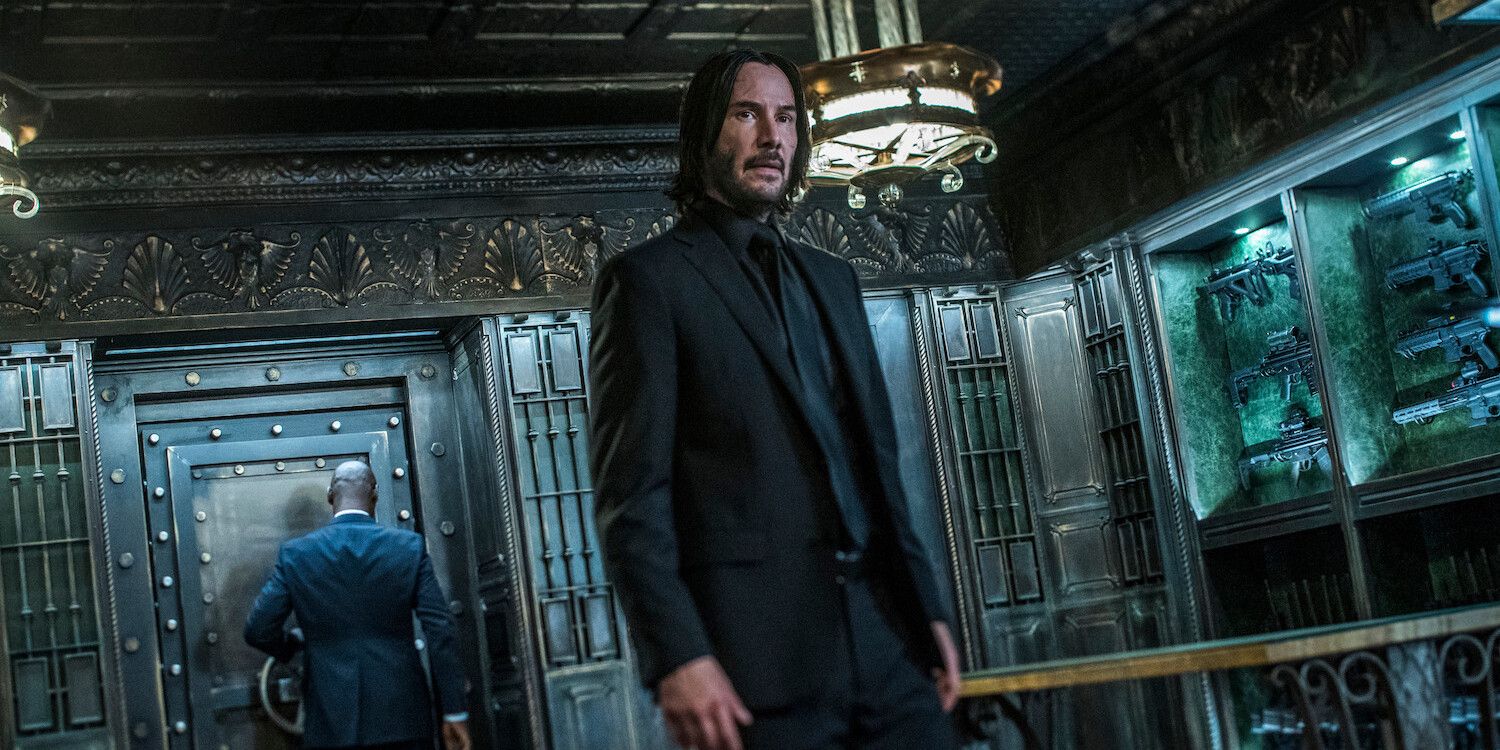 The Wickiverse expands further with John Wick: Chapter 3 – Parabellum not only in kill count but in fresh takes on the action genre. John Wick: Chapter 3 perfects the unusual yet compelling mix of beautiful kinesthetics and brutal violence with a sense that it is having as much fun as its audience is watching it. With John Wick: Chapter 3, Reeves established himself as one of the greatest modern action heroes with the elite likes of James Bond and Ethan Hunt.
3 Speed (1994)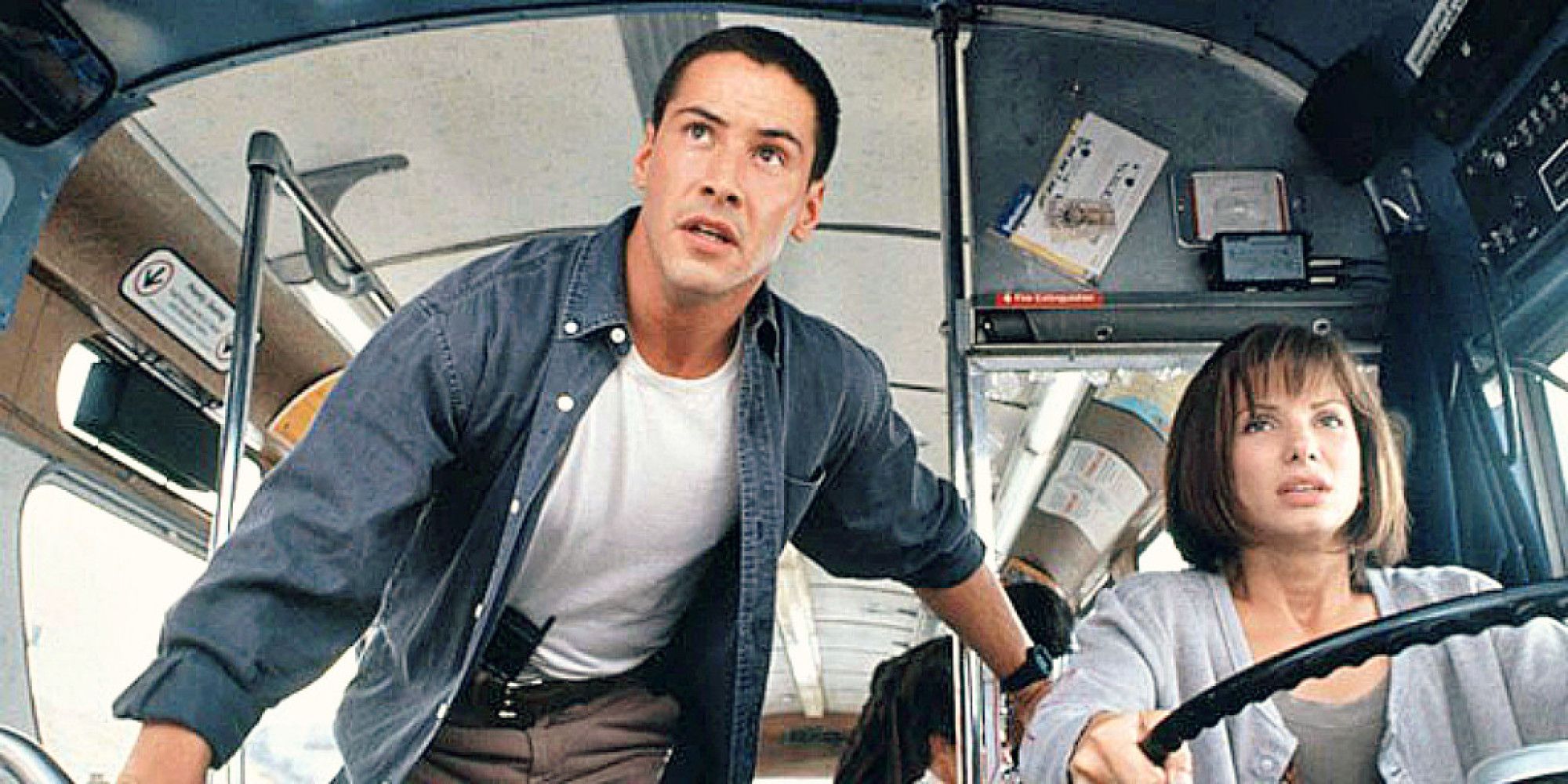 Speed is a quintessential '90s action movie that proved Reeves' capabilities in leading action roles. Reeves plays a police officer who must stop a bomb from exploding on a city bus by maintaining a consistent speed of 50 miles per hour or above. The winning premise is so naturally fitting in an action movie of that era, delivering a relentless source of nail-biting suspense with an outstanding narrative structure and thoughtful twists along the way.
2 John Wick: Chapter 4 (2023)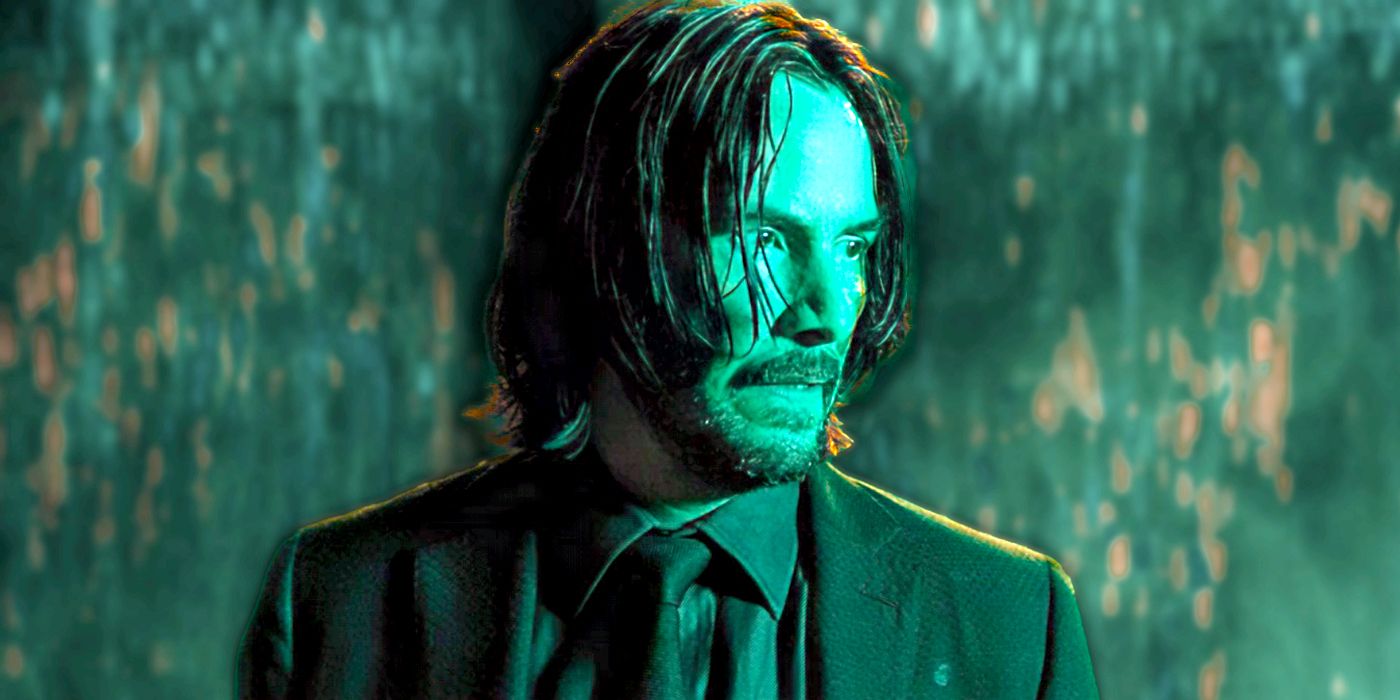 John Wick: Chapter 4 is so rare of a film that it's hard to believe it exists. In the fourth installment of a riveting franchise that miraculously is the best of the series, Reeves might have found a new career-defining role as the gun-wielding assassin. The first three movies build to the long-awaited finale in John Wick: Chapter 4, going even bigger in production value and set design and longer in runtime. It's certainly the best John Wick movie and is nearly Reeves' all-time best action film.
1 The Matrix (1999)
With the cultural impact and historical significance of The Matrix, it's no surprise that it remains Keanu Reeves' best action movie despite the legendary rise of the John Wick franchise. The Matrix is simply groundbreaking and a permanent landmark of 21st-century filmmaking and Hollywood at large. The instant classic has become a true classic, combining progressive philosophical concepts with transformative genre-bending elements wrapped into a modern masterpiece.