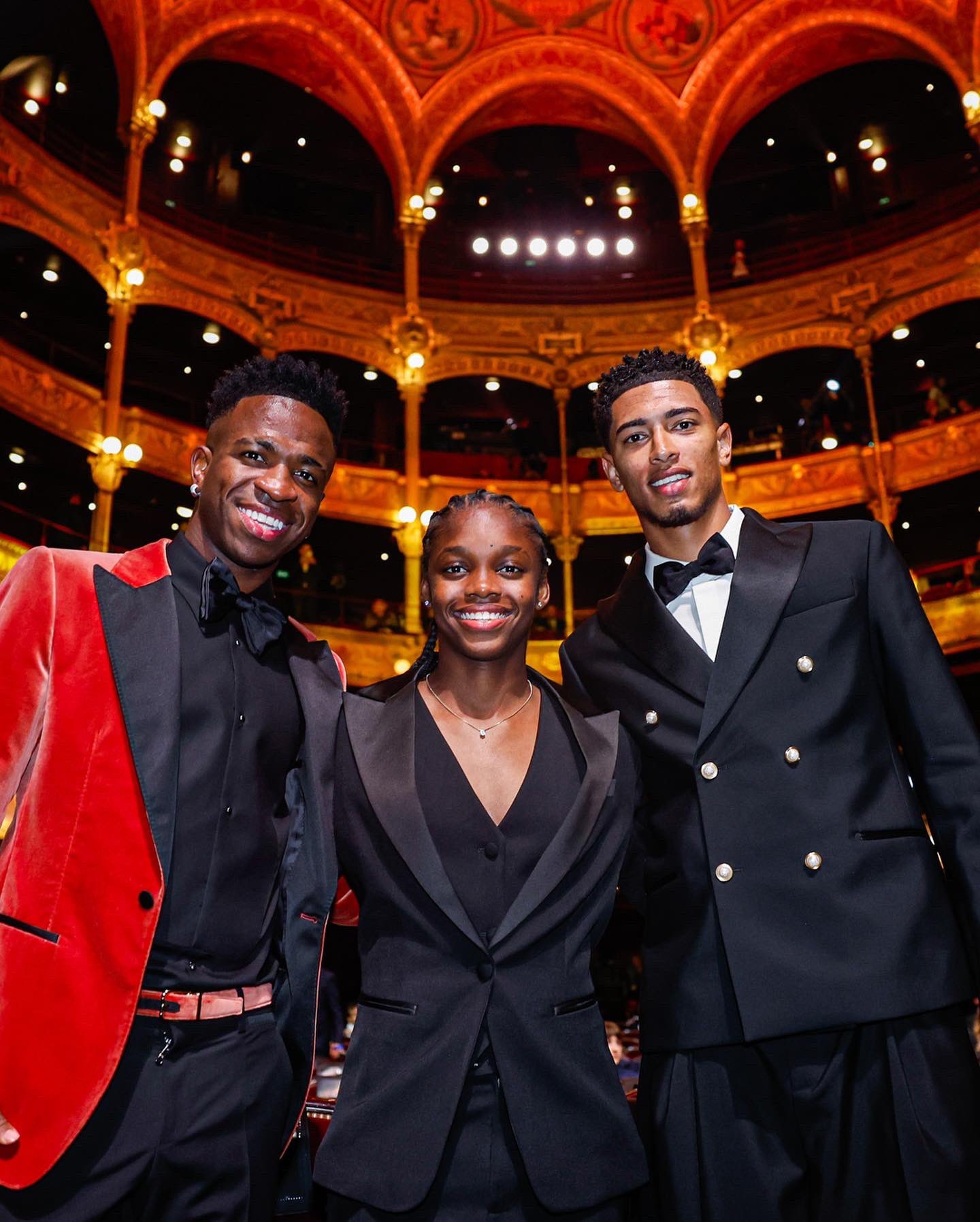 The Real Madrid and England star is the finest young player in the world, as recognized at the 2023 Ballon d'Or event.
To cap off a remarkable year for the Real Madrid and England midfielder, Jude Bellingham has been named the 2023 Kopa Trophy winner.
The Kopa Trophy, presented alongside the Ballon d'Or, is given annually to the best player in the world who is younger than 21.
Twenty-year-old Bellingham, who came in second behind Pedri in 2021, is the first English person to win the honor.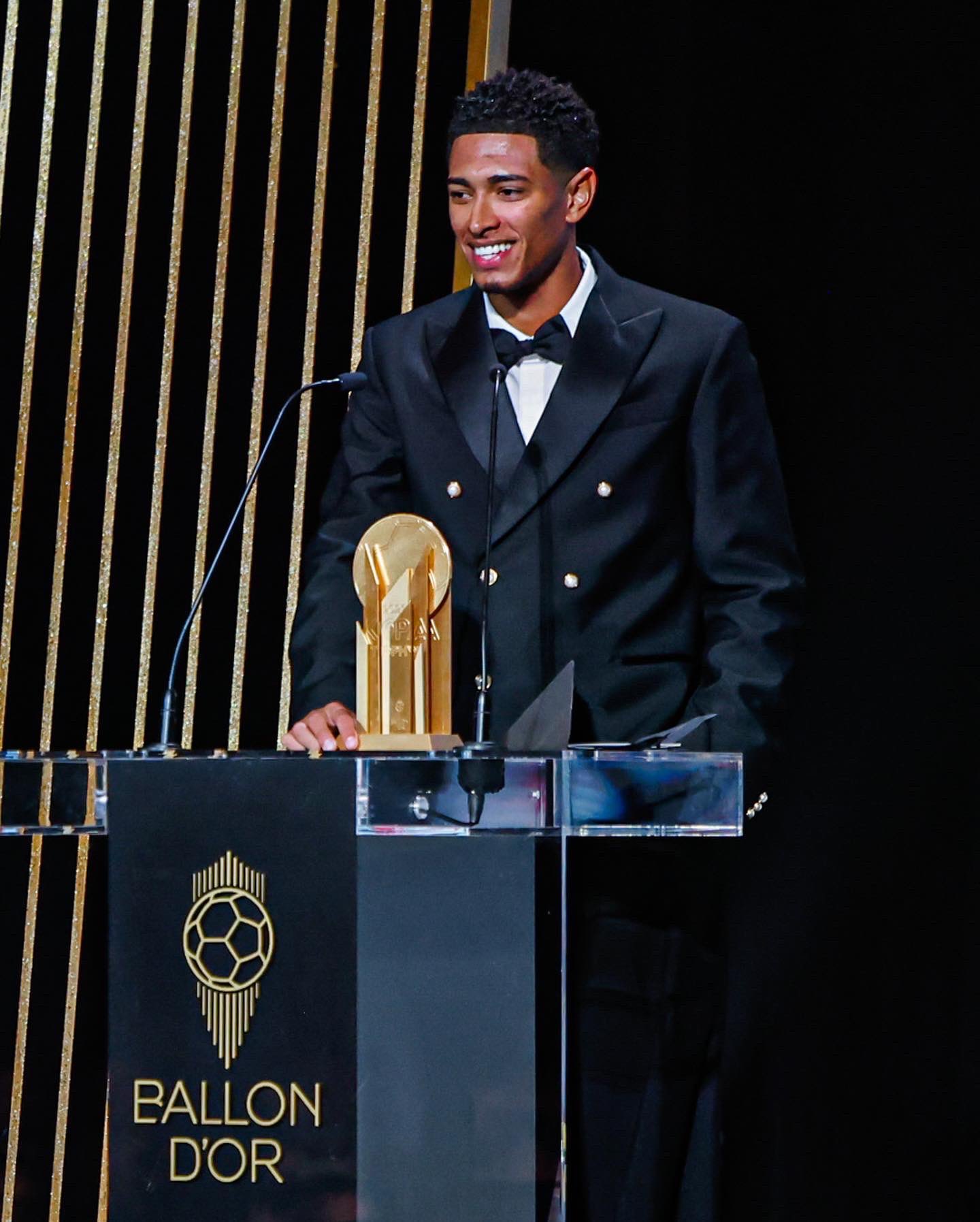 Bellingham, at any age, is one of the top players in the world right now, and his career has just gotten better in 2023.
This summer, just before he turned 20, the former Birmingham City youth player made a €103m (£88.5m) transfer to Real Madrid from Borussia Dortmund.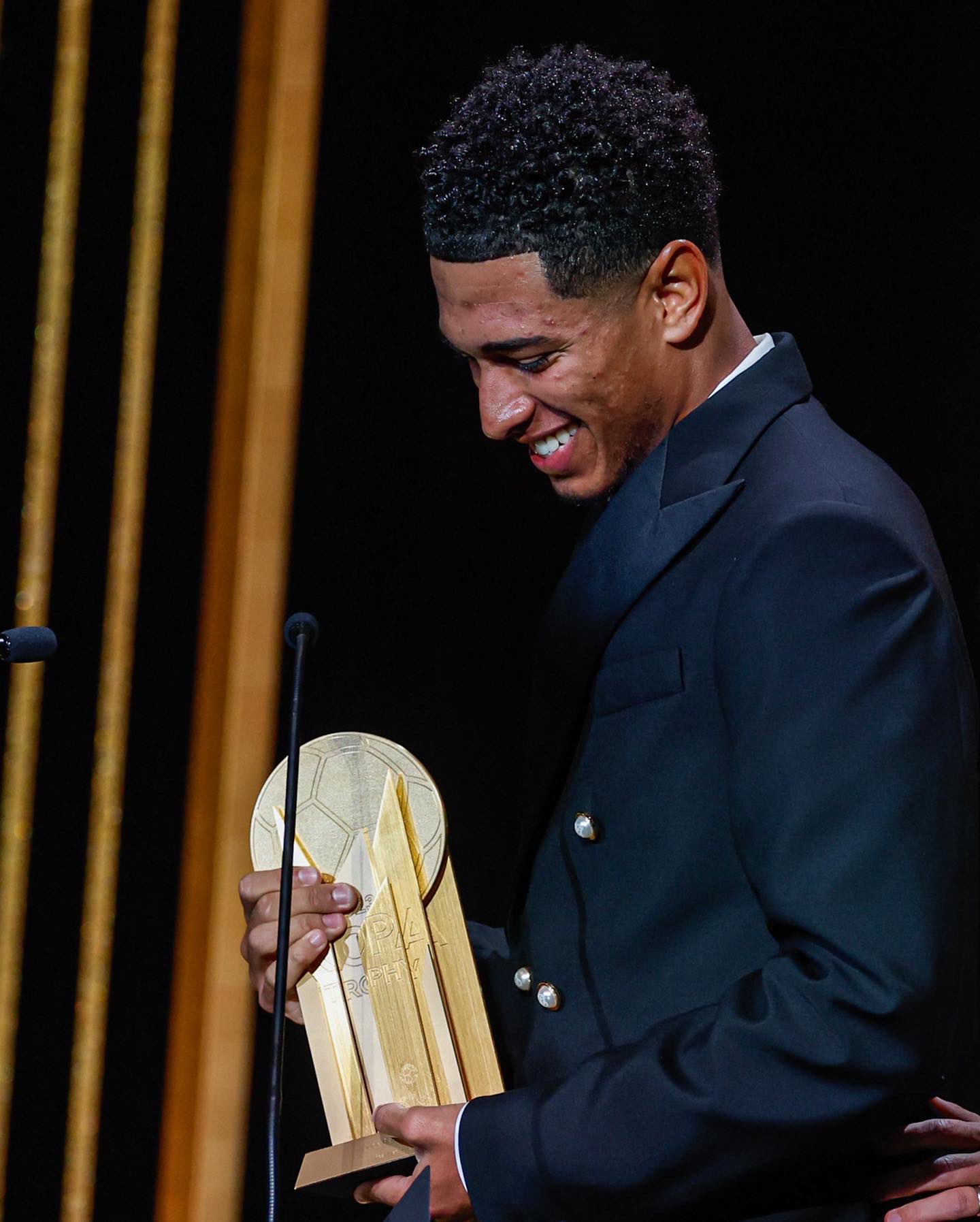 He became the club's sixth English signing in recent seasons, and his early performances at the Bernabeu have been nothing short of spectacular.
Is Jude Bellingham the key to England's Euro Cup victory?
With 13 goals in 13 games for Real, Bellingham has already surpassed the single-season record set by Real great and 1998 Ballon d'Or winner Zinedine Zidane.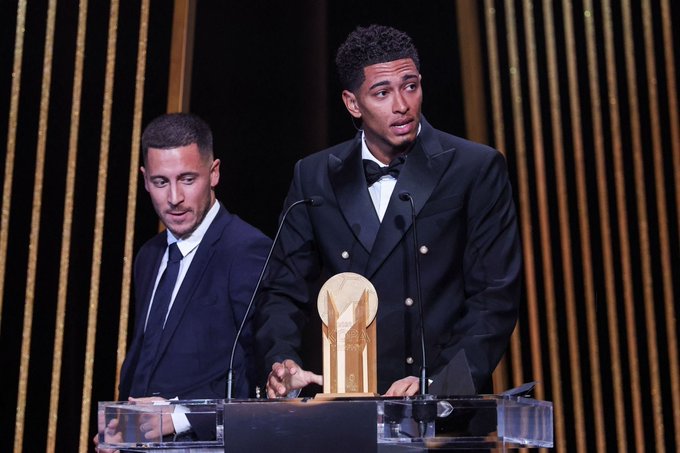 Last time out, he scored his third brace for Carlo Ancelotti's squad, helping Real to a 2-1 victory away to archrivals Barcelona in the first El Clasico of the season by equalizing with a superb long-range strike and then clinching the three points in the second minute of stoppage time.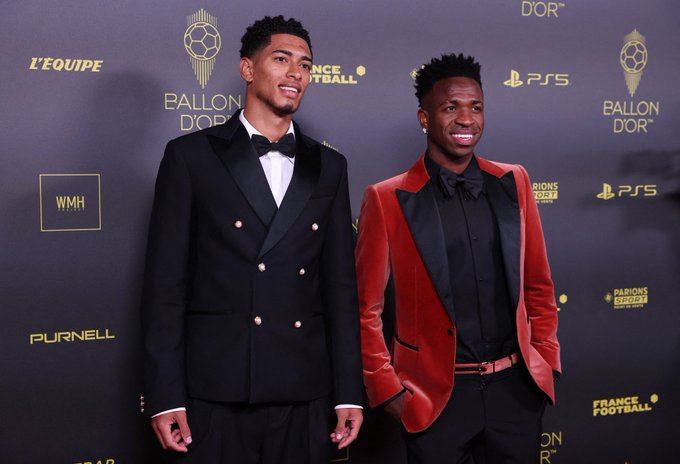 With his 27th cap for the Three Lions, Bellingham's Kopa Trophy win rounds off a year in which he made his World Cup debut and helped England get to the quarterfinals in Qatar in November.
As a Real Madrid player, Vinicius Jr. has always been the target of intense scrutiny and criticism.
The winger has been subjected to horrific racial abuse over the course of the last couple of seasons, and he has been met with brutal answers whenever he has spoken out against it.
The brave Brazilian winger has persevered through it all, and tonight at the Ballon d'Or event in Paris, he will be officially presented with the Socrates Award in recognition of his off-the-field efforts to improve football and the world.
Recently, he has been the public face of a large number of football superstars who are working to expose these wrongs and take decisive action to make football a more accepting and inclusive sport.
If we can all work together, I don't mind bringing up the subject when it's essential. It's unfortunate that we have to bring up prejudice, but I hope my words will inspire you to keep fighting.
In a subsequent statement, he said, "I call on governments, it is time to end racism, not only in stadiums, but throughout the world."
Vini has put €4 million into Brazilian children's education.
The youth places a premium on altruism and wants to make sure he helps people less fortunate than himself using the resources at his disposal.
Vini has put up a lot of time and energy into enhancing Brazil's educational system, so that more kids there can get an education and live better lives.
Because of this prize, I will be able to assist many youngsters in Brazil in leaving the slums known as "favelas." It's a once-in-a-lifetime opportunity," he exclaimed.