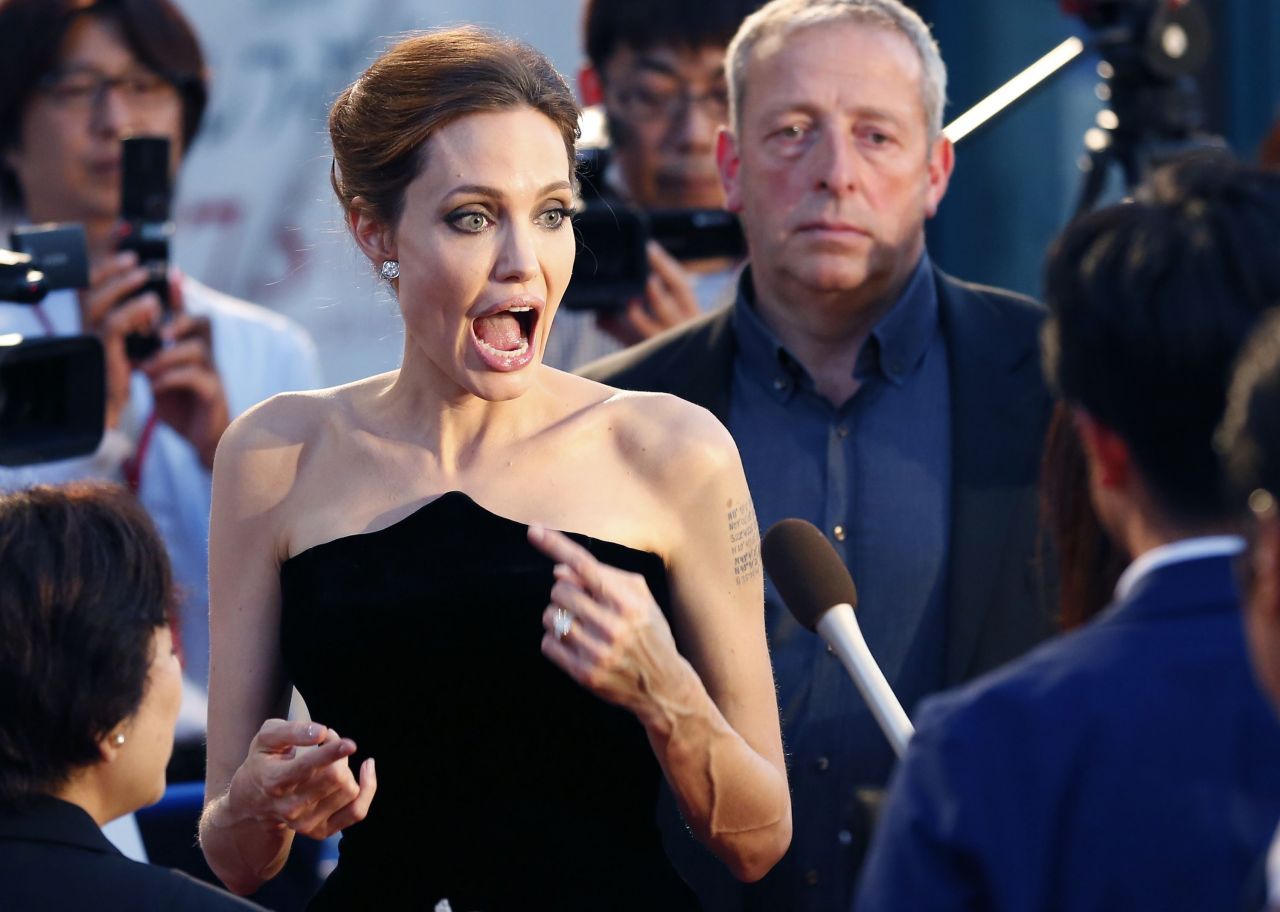 Angelina Jolie, the epitome of elegance and enchantment, graced the 'Maleficent' premiere in Tokyo with her presence, casting a spell of mesmerization over the crowd. Dressed in a stunning gown that exuded both regality and a touch of the mystical, Jolie embodied her character Maleficent with unparalleled grace and allure. The premiere marked a celebration of the film, which showcased her in the iconic role, redefining the classic Disney villain with her magnetic performance.
As she walked the red carpet, Jolie's charisma was palpable, and her striking beauty was accentuated by her radiant smile. The audience couldn't help but be captivated by her magnetic presence, and the event became not just a film premiere but a testament to the star power of Angelina Jolie.
Jolie's embodiment of Maleficent, a character known for her complex nature, showcased the depth of her acting talent and her ability to seamlessly transition between enchanting and enigmatic. Her appearance at the 'Maleficent' premiere in Tokyo was a testament to her status as a Hollywood icon and a reminder of her enduring appeal, not just as an actress but as a true enchantress of the silver screen.