I remember in this movie, Dante (Jason Momoa) used the word "Saint" twice to describe Dominic Toretto (Vin Diesel) . Both times, this leader had to save people instead of showing heroism. The new villain is like a heavy test of Dom's humanity. Of course, both times Dom was able to protect the people he wanted to protect instead of worrying about winning or losing.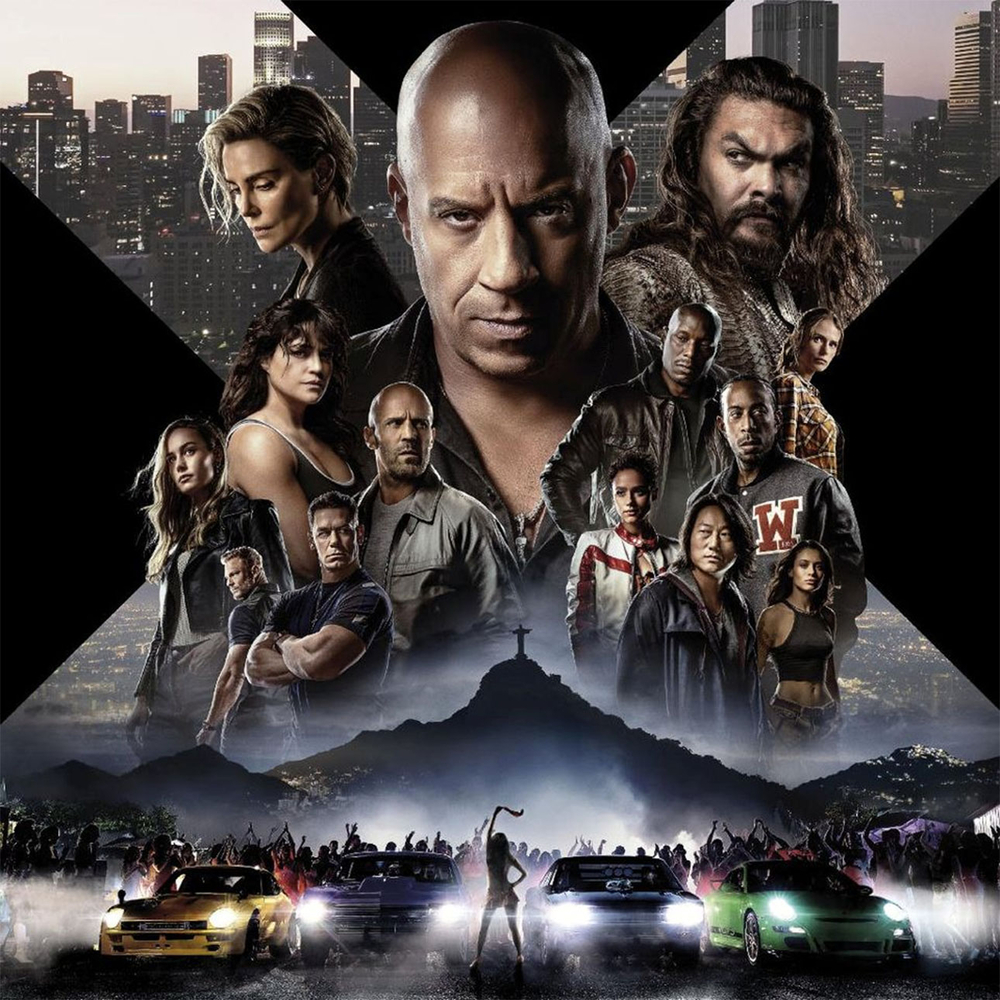 Dante's character has a flamboyant, introspective madness, obsessed with crime and justice – much like Batman: Dark Knight 's classic Joker . Joker also repeatedly forces Batman to make decisions in doing something meaningful for himself or for humanity. The legendary villain played by actor Heath Ledger also left a lot of profound contemplative sayings. So is Dante. He once said a sentence he was very fond of: " If you want to be a saint, you have to create a miracle or be a martyr".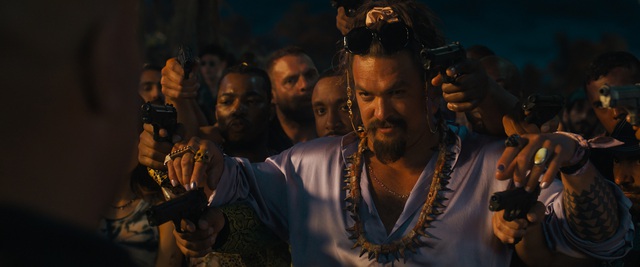 Even Cipher (Charlize Theron) who once made Dom miserable in the previous part had to call Dante a "demon" and suffered cynical situation. I don't know if there is any meaning when the producer chose the name "Dante" as the main villain. Because Dante is a prominent Italian poet/politician. He once described very well the underworld in his immortal cultural heritages.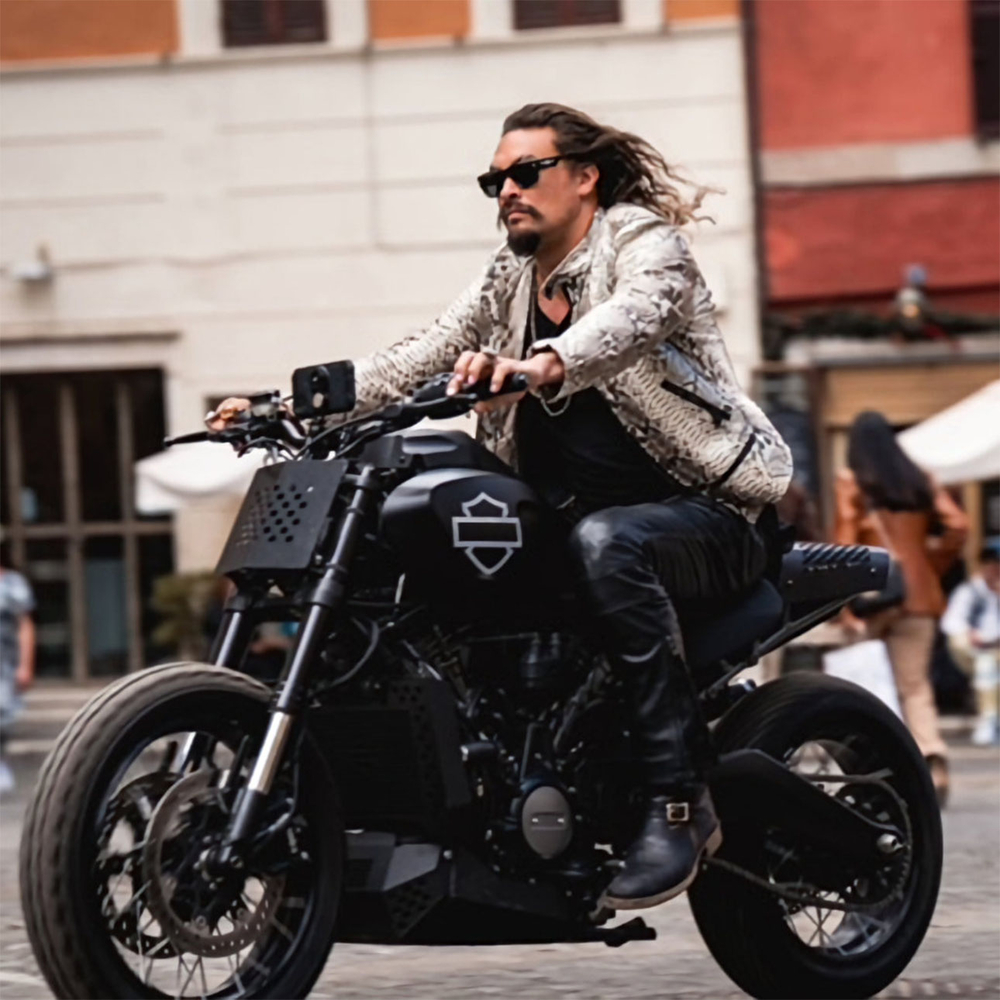 Is it through the role of Jason Momoa that the producer wants to emphasize the evil of humanity? But unfortunately, towards the second half of the film, Dante just repeats the same old tricks. He also doesn't give viewers any more stereoscopic stories, but only utters a few redundant jokes and tricks that are not surprising enough.
Fast X opens with a series of statements showing the fatherhood of two Reyes criminals. The pair Dom and B also have many highlighted moments about the blood connection between the two men. It's not hard to see that Dante is somewhat jealous not only because Dom is a legend on the track but also because he is a good father.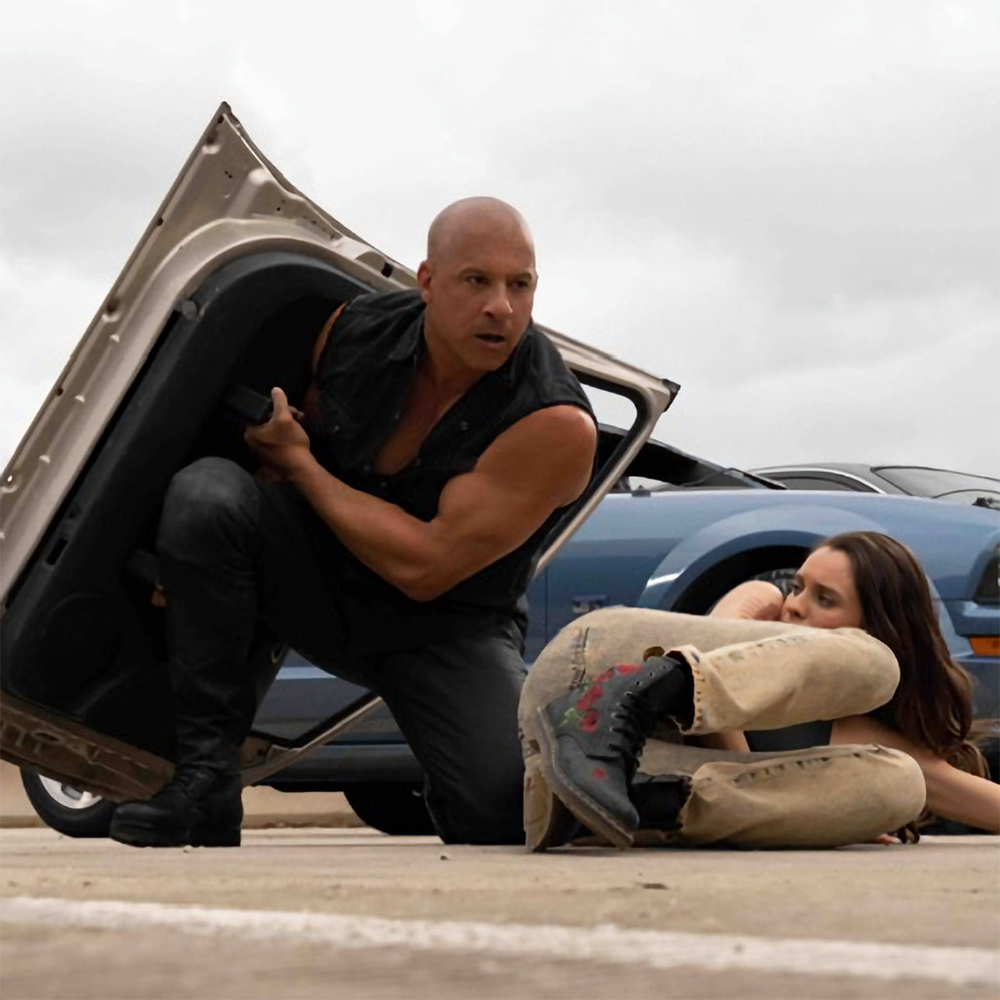 The look of Fast and Furious X completely satisfied the audience with a series of speed racing scenes on the twisting streets of Rome or a car ride that broke the gravity principle of physics in Portugal. The rockets on Jakob's car or the bomb that Dante had on hand in Italy also brought about two great explosions. 
Apparently, longtime vehicle image coordinator Dennis McCarthy does his job. Although there are still some comments that the film's effects are increasingly virtual and lose reality, but it is not denied that the audience is very attracted by the "utopian" action part in the work. .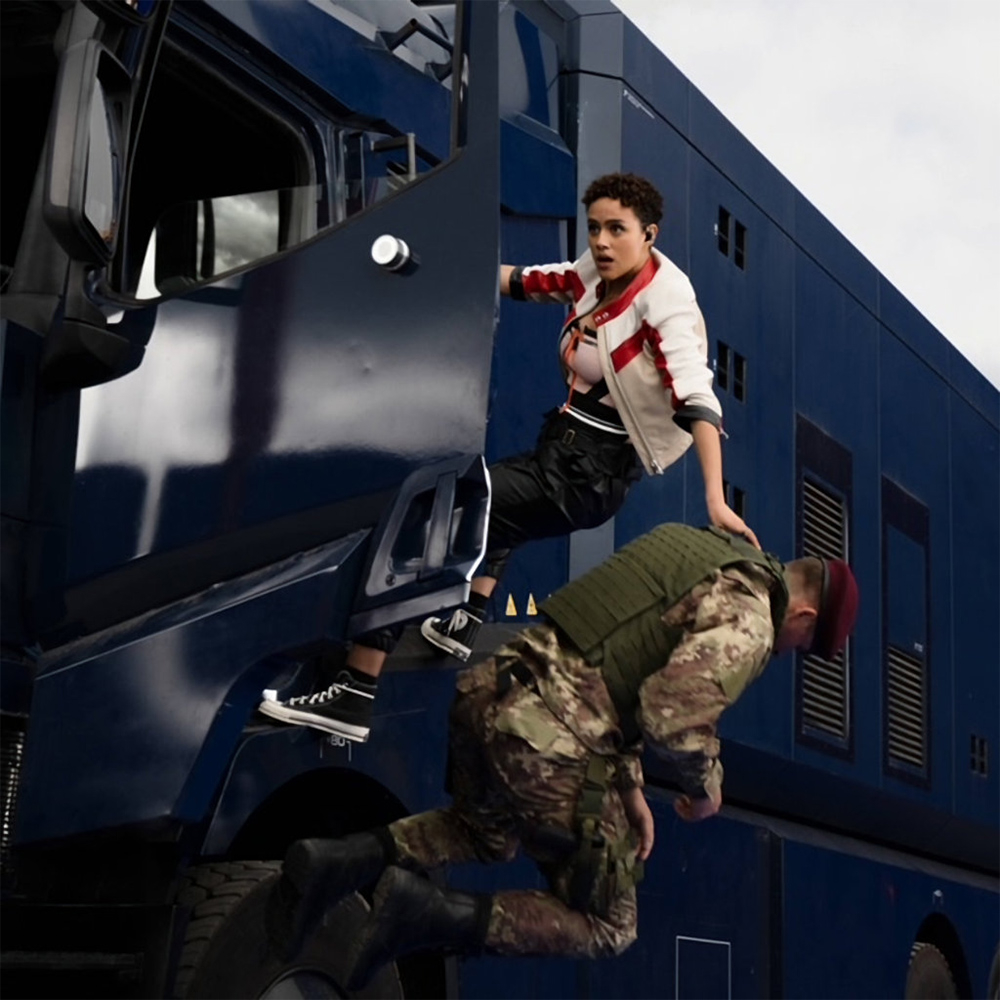 However, there are also moments when I feel sleepy in Fast X. The storyline of Taj (Ludacris), Han (Sung Kang), Roman (Tyrese Gibson), Ramsey (N.Emmanuel) is boring compared to the fiery confrontation between Dom and Dante. They argued and constantly teased each other and then made up like children instead of focusing on supporting Dom. 
Letty (M.Rodriguez) and Tess (Brie Larson) also have many beautiful action scenes, but they play a low role when confronting Dante. This gives the impression that the producer is just trying to "stuff" them into the film to emphasize the clearly inferior feminist element.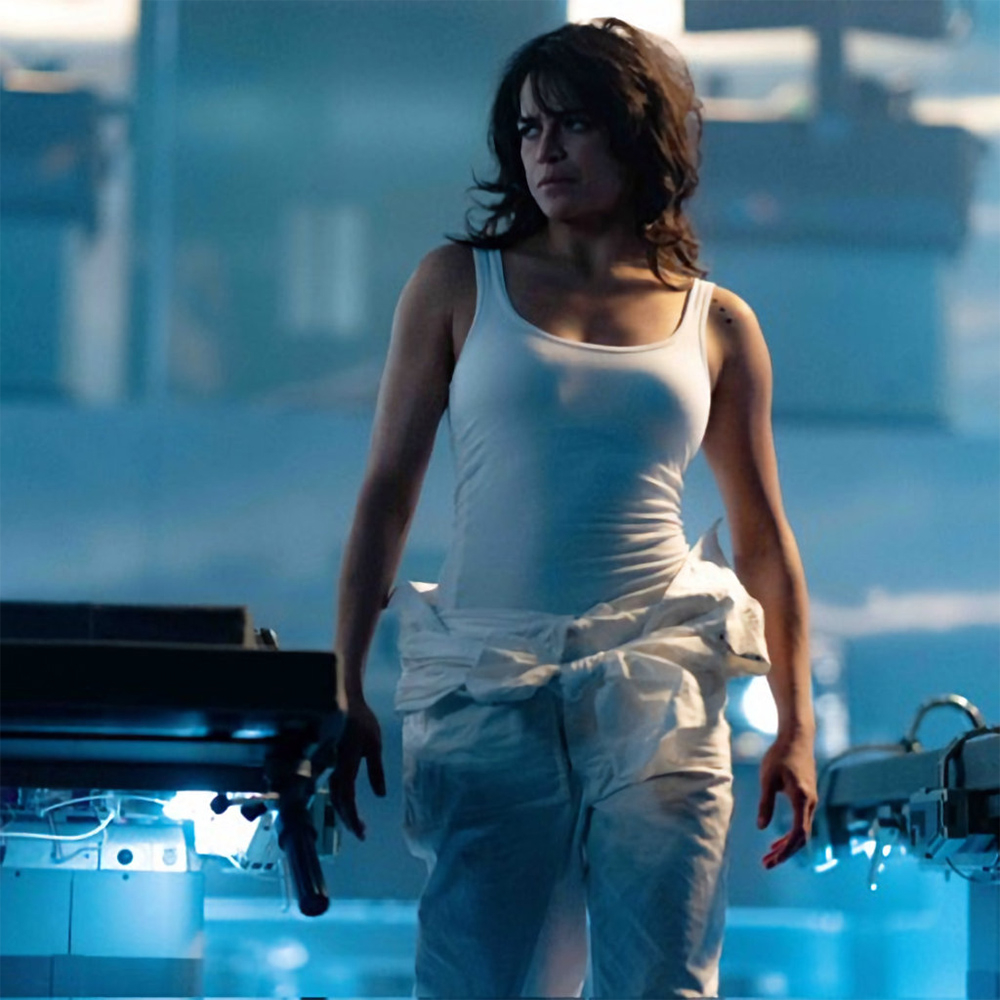 At the same time, because it wants to highlight the emotional element of family and friends, the film continues to introduce some "relative" faces that somewhat dilute the main storyline. Some very quality cameos such as Charlize Theron, Gal Gadot, Helen Mirren, Cardi B, Pete Davidson… although they appeared few times, they fulfilled the role of fanservice.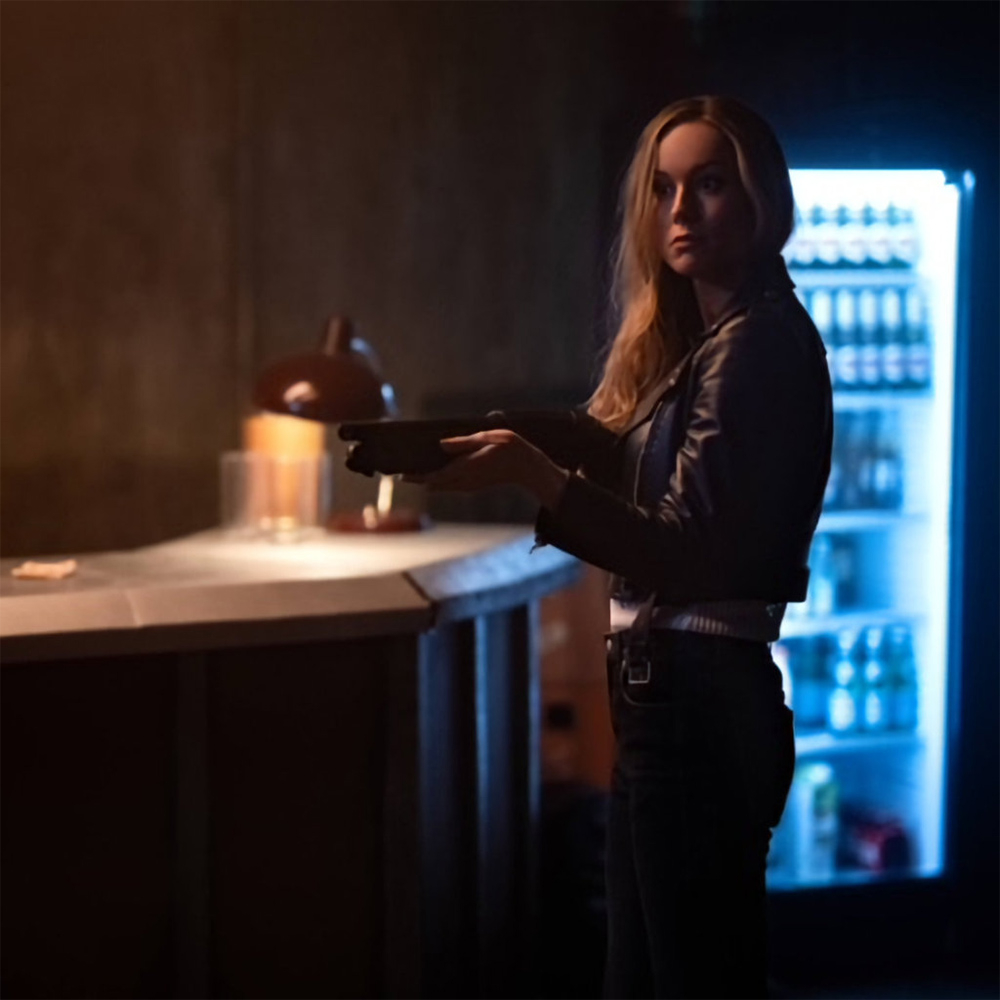 Overall, Fast X promises to be the most popular blockbuster on the big screen this summer. The film pleases longtime fans as well as the public because of its high entertainment and many meaningful family love messages.