Experiencing countless pains, but Lady Gaga did not fall, on the contrary, the pain turned into strength to help the "different woman" more experienced and profound.
In 2019, Lady Gaga was honored to receive the first Oscar gold statue in her career with the song Shallow from the movie A Star Is Born. The moment she touched the prestigious award, she burst into tears and left a deep impression with an inspirational speech to the audience.
"If you're watching the show, all I want to tell you is that I've worked really hard for a long time. This isn't just an award, it's a non-stop journey to achieve it. i cherish.

If you have a dream, fight for it. The important thing is not to win, but to never give up. No matter how many times you get rejected, no matter how many times you fall, you have to get up and keep trying ," the singer said.
Lady Gaga's speech made the whole audience silent and emotional. The singer once shared, her life went through many bitterness before becoming a famous star as it is now – that is also the reason why she excellently performed the role of Ally in A Star Is Born.
Childhood was shunned, the pain of being abused at 19 years old
Lady Gaga was born in 1986 in New York, USA. Her childhood was the days when her friends were shunned, mocked and ostracized because of her different appearance. 
The singer once shared with Rolling Stone about the sad memory of her school days:  "I was often teased for my ugly appearance, especially my big nose. I was harassed a lot, it made me so miserable, I didn't even want to go to school anymore." 
The low self-esteem because of her oversized nose was shown again when she acted in A Star Is Born. In the movie, Lady Gaga's character thinks she can't become a singer with such a big nose.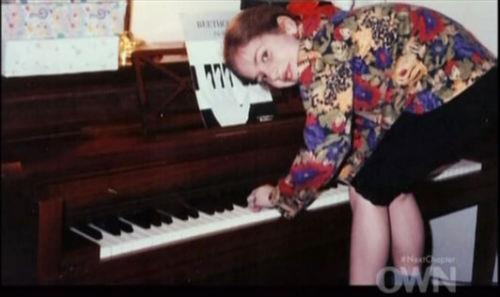 Despite her different appearance and eccentric personality, Lady Gaga showed her artistic talent from a young age. As a teenager, studying at Sacred Heart Monastery with her sister, she was always the leader in the school's musical activities and had a good academic record.
At the age of 4, Lady Gaga taught herself how to play the piano. At the age of 13, she released her first ensemble. A year later, the singer began performing in small-scale art shows.
Thanks to her natural talent, at the age of 17, Lady Gaga was one of the youngest students admitted to New York University's Tisch School of the Arts.
Although trained at the most prestigious art school in the United States, the 19-year-old girl still decided to drop out in her second year to pursue her musical dreams in her own way.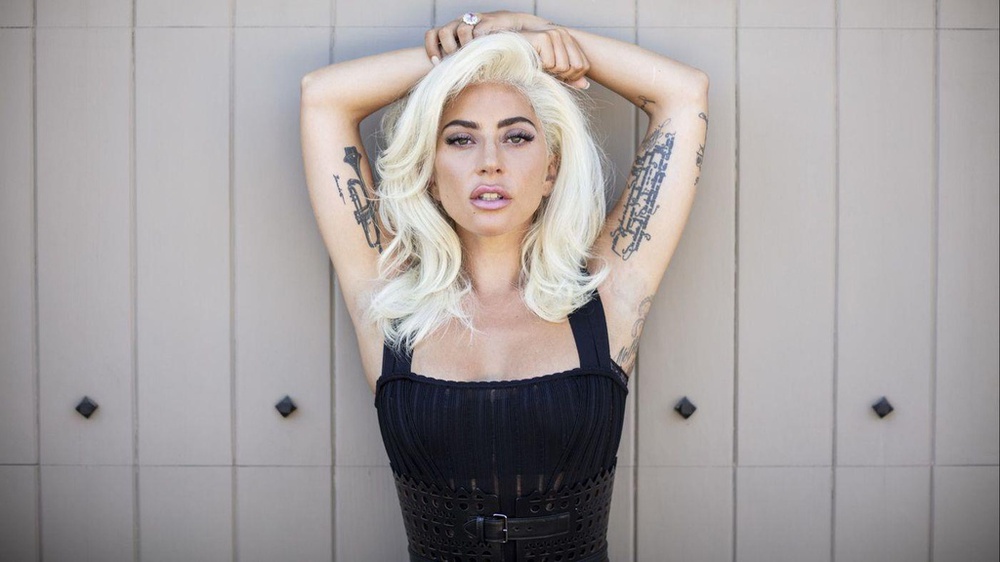 However, what makes Lady Gaga passionately love is the music with rebellious nuances, difficult to please the audience, a "hard food" for most American listeners. Her discs were all rejected by the producers. They think her music is too rebellious and not suitable for the audience's tastes.
In order to nurture her dream, the young girl accepts to sing in a nightclub with a low salary. Lady Gaga recalls the past with sunken eyes: 
"I started my career like any other singer. I sang at every nightclub, sang with all my heart, sang with all my passion, I considered myself an artist. I learned to exist, to be realistic. , learning how to fail to reshape the style I am today. And I work really hard too."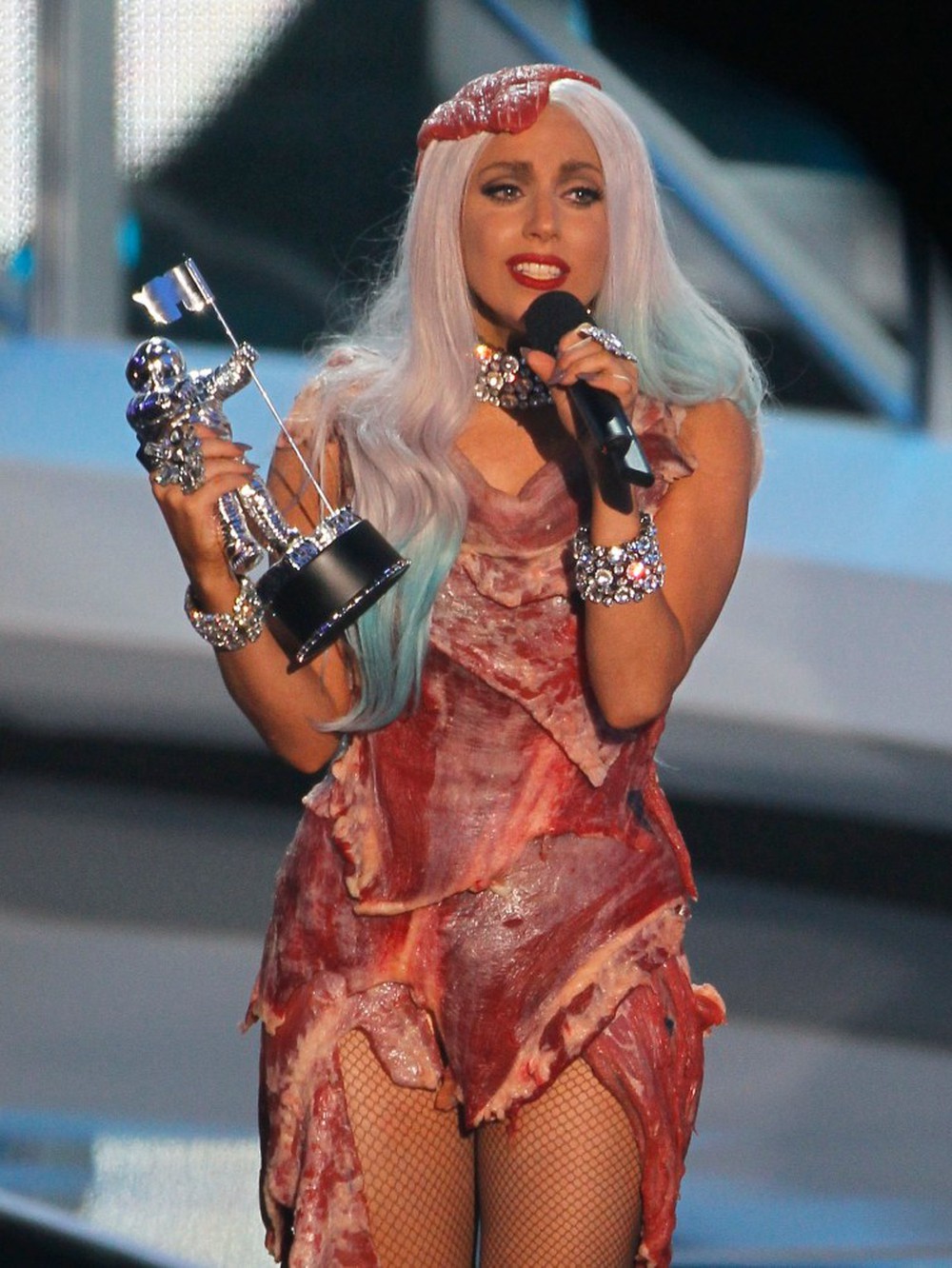 But also during this time, Lady Gaga had to go through a haunting tragedy, the pain that haunted her for a long time: being sexually abused by a powerful man in the entertainment industry.
That shock caused the 19-year-old girl to collapse both mentally and physically. At the Oscars ceremony, she dared to open up about her hidden pain: 
"After being abused at the age of 19, I was changed forever. A part of me had been dormant for years. So I started running away until I really felt the physical pain. It hurts me. 
I was terribly hurt and had to comfort myself to keep moving forward, because I had to get out of my sadness. After being abused, I became a different person. I lived alone for many years, not daring to talk to anyone.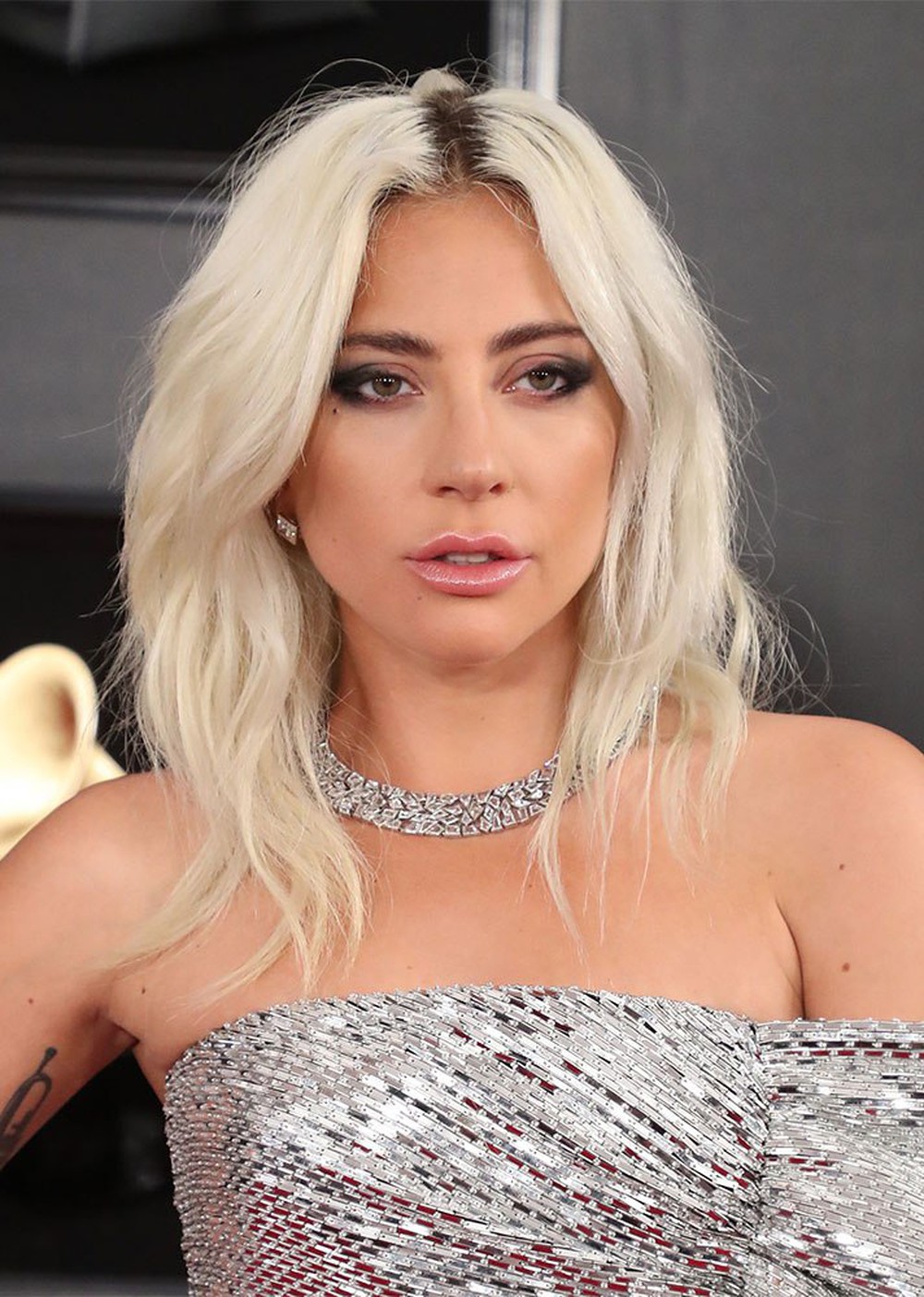 I dodge it. I feel ashamed, even today, in front of everyone. There are days when I think it's my fault. I had to go to the doctor because I couldn't figure out what was wrong with me.
And then, I was diagnosed with post-traumatic stress disorder and body aches. Many people don't even think this disease is real, and I don't know what else to say ," she said chokingly.
Sharing the story that has been kept deep in her heart for a long time, the female singer born in 1986 said that she has a responsibility to help those who have been sexually abused and transmit strength to help them overcome severe pain. this masonry. 
Strongly moving forward after many events 
Being ostracized, sexually abused as a teenager, when stepping to the top of fame, the mental pain continued to haunt Lady Gaga. Being a public figure means she will lose her personal freedom, become the focus of criticism before every appearance or even suffer from persistent illness. 
In an interview with CBS in 2018, the female singer choked on the cost of fame: "I was clearly aware that, once I entered this showbiz, I would no longer be free. ..
Do they know how much bitterness I've had to go through? Do they know who I had to bow to? Do they know how many times I have been humiliated both physically and mentally?".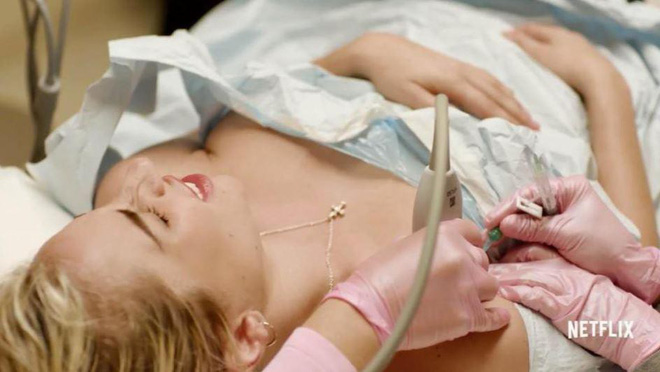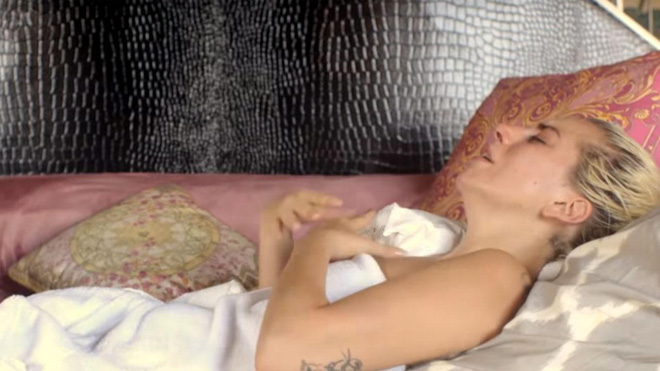 Away from the make-up, lights and cheers of millions of fans, Lady Gaga returns home with the pure nature, the stillness of someone going through a difficult time with illness and depression. and panic attacks. 
She played the song Joanna herself to remember her deceased grandmother, prepared Italian dishes with her mother with laughter and buried her head in her father's chest to coddle like in her childhood.
At the age of 30, Lady Gaga faced fibromyalgia. The incurable disease caused her pain and depression for many years. The female singer was forced to inject pain medication continuously during the performances.
In early 2018, Lady Gaga had to announce the cancellation of the entire show for the year because her illness did not allow her to try any more.
"I'm heartbroken and don't know how to describe it anymore. But if I continue to perform, I'm afraid that I won't be able to express the full meaning of the songs. The doctor also asked me to take a break. Rest so I could recover quickly, so I had to cancel at least 10 shows on the Joanne tour. The pain forced me to consider myself a warrior and fight them, "she shared .
Experiencing countless pains, but Lady Gaga did not fall, on the contrary, the pain turned into strength to help the "different woman" more experienced and profound.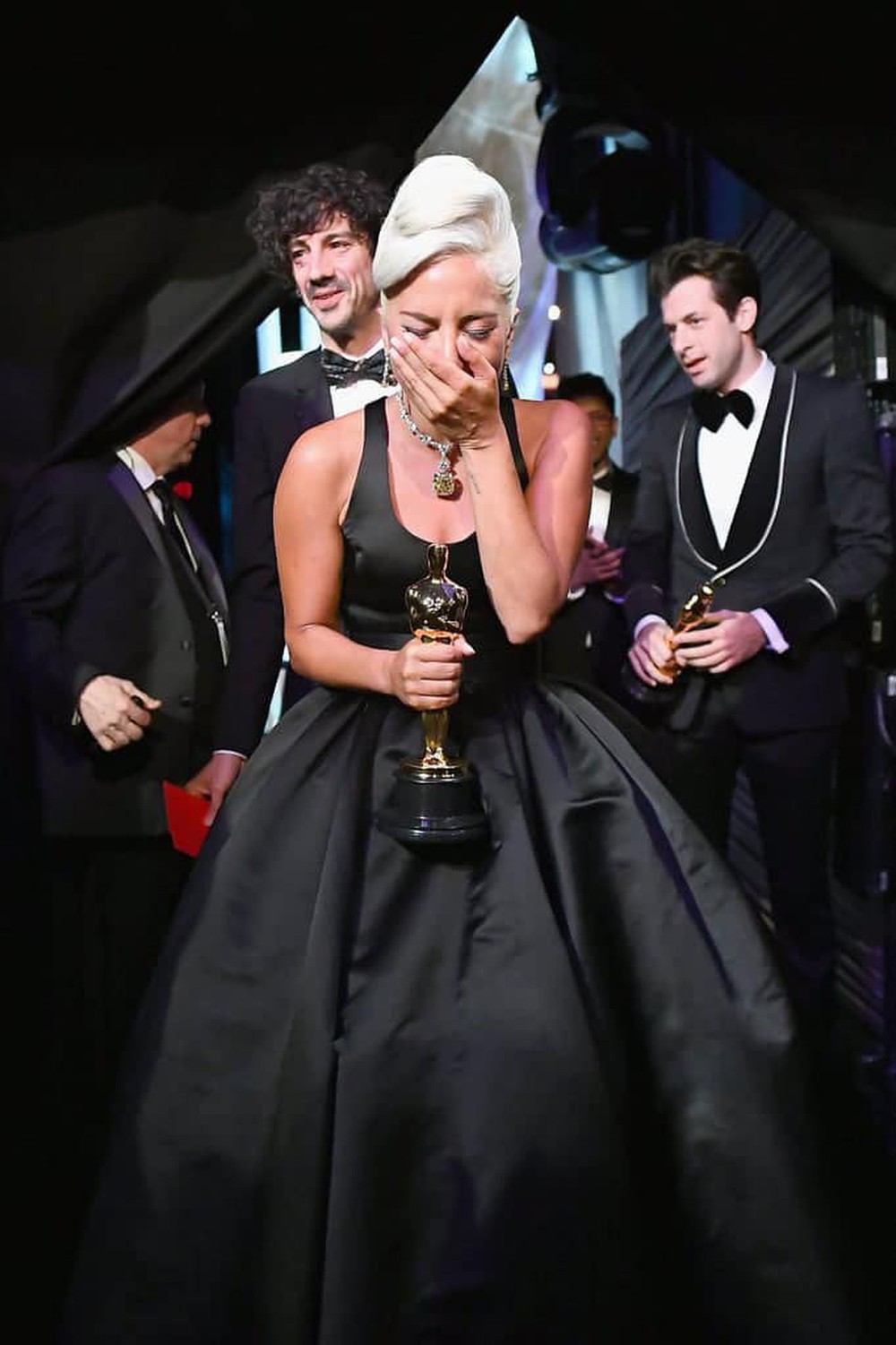 For many years, Lady Gaga's name has been associated with social activities. She founded the Born This Way Foundation (BTWF) in 2011 with the aim of supporting psychological and mental health in schools across the United States. 
Besides, she was also honored as a symbol of the LGBT community for her contributions, calling for support, and speaking out for justice for them. In October 2009, Lady Gaga participated in a pro-LGBT march in the US capital. In 2010, she was voted the most compassionate artist of the year by Do Something – specializing in reporting on charity activities.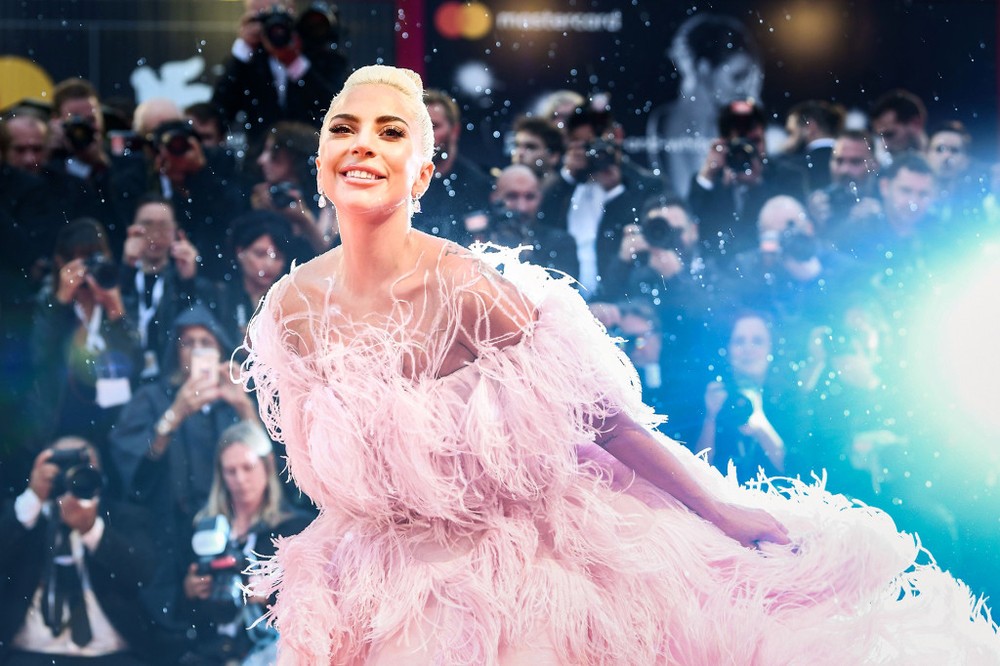 In her speech at the event of Elle magazine, Lady Gaga's baggy Marc Jacobs suit instead of the gorgeous dresses usually attached to women, she strongly spoke: 
"Being a victim of sexual violence perpetrated by someone in the entertainment industry. As a woman who is not brave enough to speak his name.
As a woman suffering from a chronic illness. As a woman from a young age has always been controlled, commanded by men.
Today I decided, I want my power back. Today I choose to wear pants.
At an age where I can follow all the press coverage, images of unjust men and women who dare not speak out are typical of this country, and I resent it.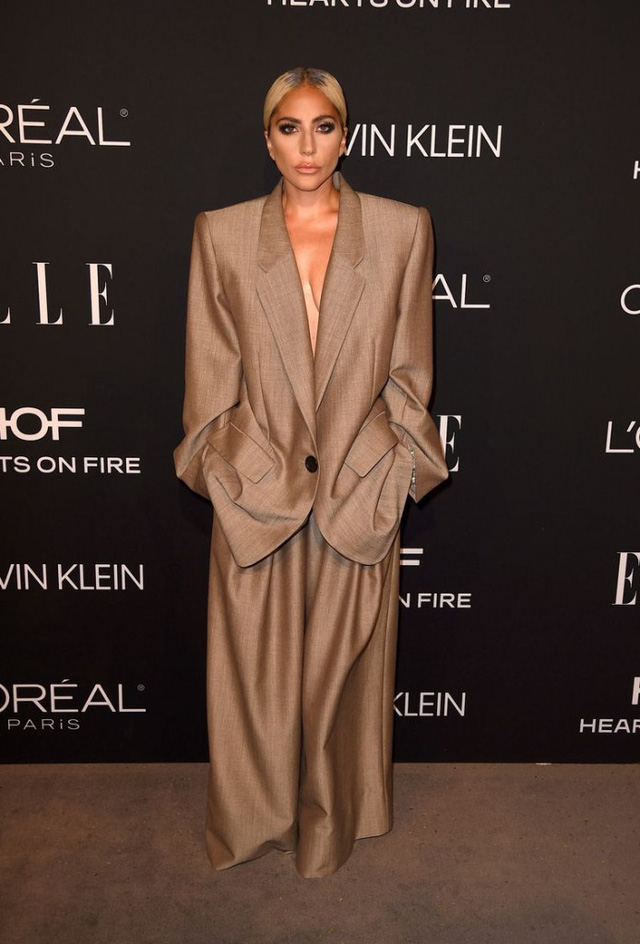 At that time, I realized that I had to use my strength to fight to be myself more than ever. To go against Hollywood standards in any way. To go against the dress code of how to impress. And let your voice make an impact…
Depression, anxiety, eating disorders, trauma – these are the causes of this spiral of pain. What I want to say today, in this room, is let's work together to lead the world towards kindness. 
I'm lucky to have resources to help. But for many people, they don't have, can't afford, or even access to such treatments. I want to see psychological centers become a global priority. 

For justice, let your voice be heard. Whatever our story is. For equality. Let's fight for justice for women and men who are sexually abused. For me, that's what it means to be a person in this Hollywood wave."