Meet the seven-colored tanager, the striking turquoise-blue songbird
Measuring just over 5 inches long, and weighing just under 1 ounce, this 'medium sized' tanager is rarely seen.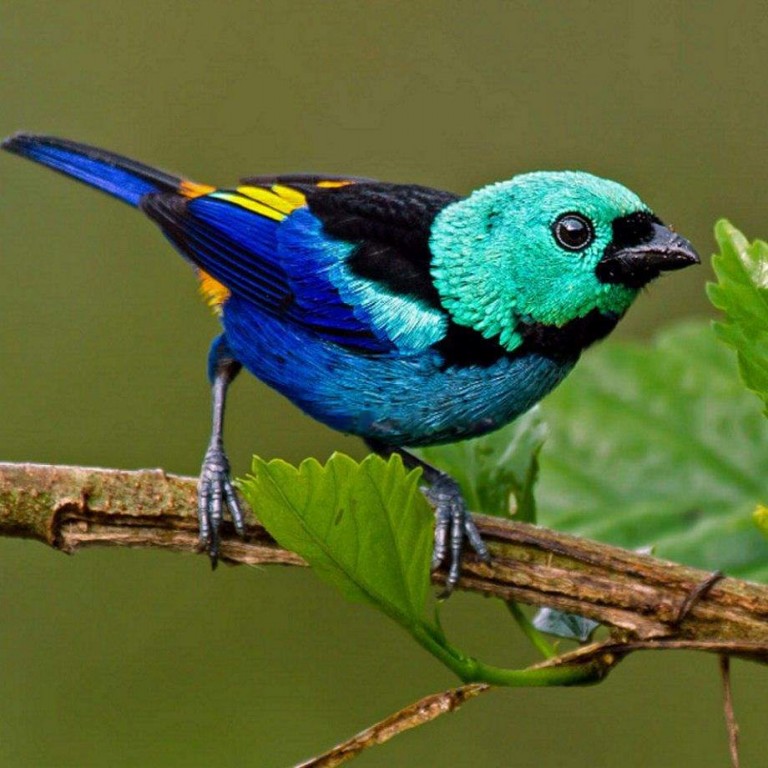 Not much is known about these brightly colored songbirds.
They are found in a very small (and declining) range of mature lowland and humid forests of extreme eastern Brazil.
They can also be found in other places like some urban locations, anywhere that has trees with bromeliads for nesting.
As with most songbirds, females are identified by their duller, less vibrant plumage.
The seven-colored tanagers diet consists mainly of seeds, berries, and other fruit, as well as the occasional arthropods such as spiders.
Found foraging in the forests canopy, urban gardens, parks, the edge of the forest, and more.