Neymar's journey to conquer his dream with a ball makes those who love him surprised and admired. Passion is the driving force that helps young players overcome all difficulties to reach glory.
"When there is a dream, the child should pursue. Never give up on the goal, even some say it will never come true", that is the secret of Neymar's success. Neymar's story does not start from a professional football field but from the streets of Brazil: "In Brazil, every kid starts playing football very early. The love of football is already in our blood." Neymar shared.
On August 4, 2017, the Brazilian striker joined French club PSG from Barca for a fee of 222 million euros, earning a salary of more than 30 million euros per season after tax. Neymar is also named the most expensive player on the planet. To achieve such success, poor boy Neymar had to work hard to achieve success at the national team (Rio 2016 Olympics) and club level (Champions League with Barca)…
Neymar's childhood was…
The neighborhood where Neymar grew up is like many other slums in Brazil with shabby, old houses. There, the childhood of children is often associated with street games. You can easily see the image of barefoot children playing in the street with a deflated balloon. The others were playfully carrying each other on bicycles.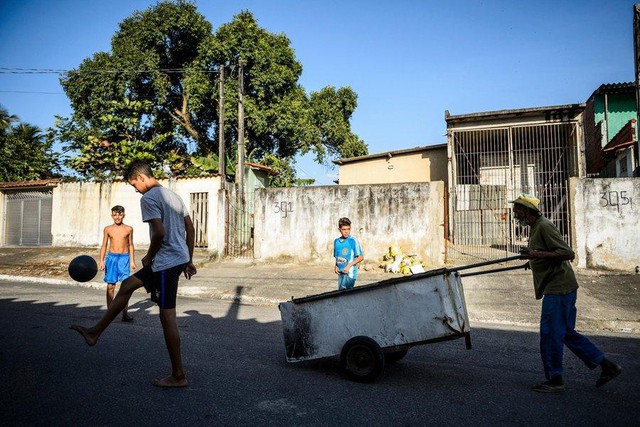 Sometimes cars slowly pass by, the windows are always open to echo Brazilian hip hop music. One of such lively neighborhoods is where Neymar grew up.
"We used to live here since it was undeveloped. It is a neighborhood with a low quality of life, even before that it was a garbage dump of the whole city. That was around the 2000s until 2008," Neymar's father said.
Indeed, Neymar's childhood home is just a modest apartment, tucked away on a quiet street and only a few hundred meters from the city's old landfill. Although Neymar is already a world-famous player, in his hometown, until now it seems that the scene has not changed: It is still a squalid slum, dusty and littered with construction materials.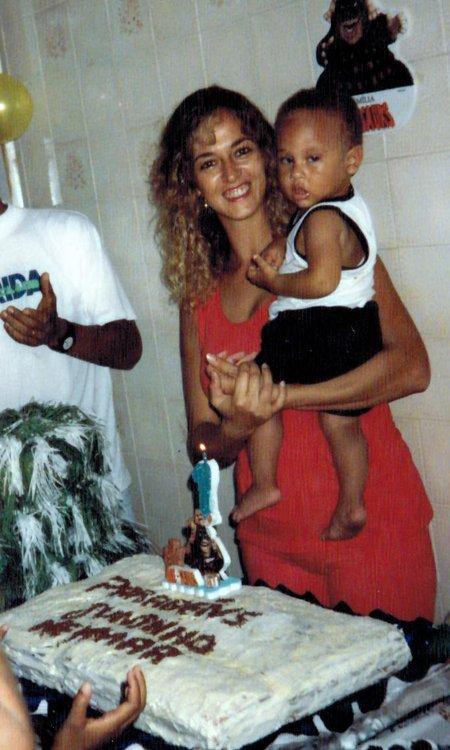 The first years of life…
Despite growing up in a poor family , Neymar's parents always give their children boundless love. In an interview, his father said: "We always give the best for our children, so that they can follow their dreams. Neymar got his first contract at the age of 12. In that moment, I believed that my son would pursue football and do miracles."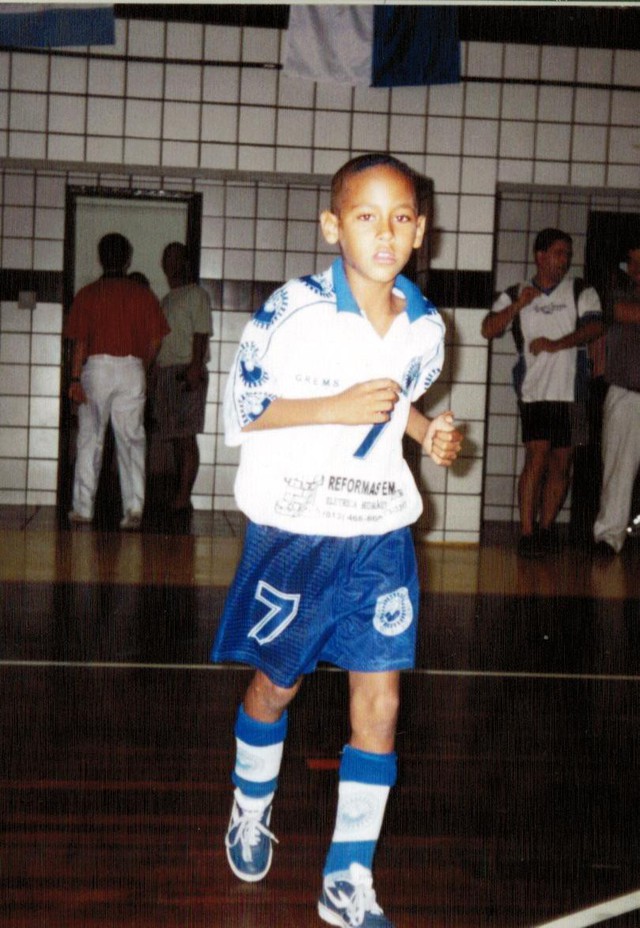 But before becoming a professional player, Neymar was like many other Brazilian children: innocent, cheerful, also very playful and especially passionate about football. "He was once a happy and active child – still is. My wife and I always thought that we had to let Neymar and his sister develop in the most natural way, so that they could really make the right decisions in life. So, when he was a kid, Neymar dreamed of doing everything in the world from Superman to the five superhero brothers," Neymar's father recalls.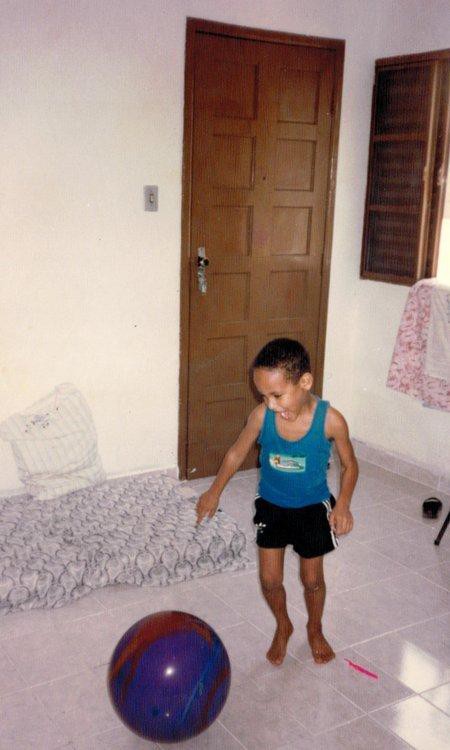 Journey from the streets of Praia Grande to Barcelona
Neymar was exposed and attached to the ball very early, since he was a three-year-old boy.
In the street football matches at that time, Neymar flashed like a real star with the ability to circus with the ball. The person who discovered Neymar's natural abilities was his first coach, Mr. Betinho: "The first time I saw Neymar play was in 1998 during a beach soccer match in Sao Vicente. I saw a boy about 6 years old running on the sand, with excellent motor coordination."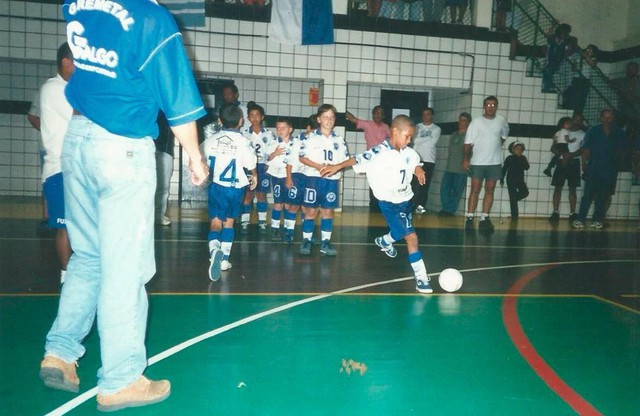 In addition to his love of football, Neymar also has the special qualities of a player, which Brazilians still call a genius. As coach Betinho once said: "Among the young men I have coached, none has what Neymar has. When you watch him play, you will see that the ball has the same rhythm as him. Neymar moves very fast, dribbles very well. That's  the Brazilian style of football."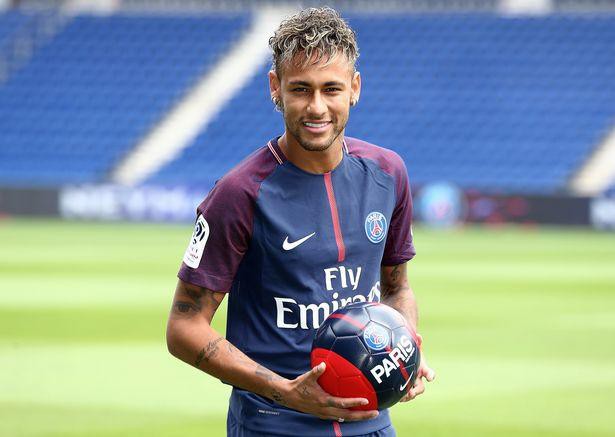 Compared to a Neymar who only knows football, just being on the field is happy, the Neymar of the present time has changed a lot. In 2011, after signing a new contract to stay at Santos until 2014, Neymar received a salary of 1.73 million USD/month, equivalent to about 20.4 million USD/year.
In early 2018, Neymar officially agreed to join Paris Saint-Germain club after the French team agreed to pay a fee of 222 million euros to liquidate the contract between him and Barca. This "contract of the century" helped him beat Paul Pogba to win the title of "Most Expensive Player in History".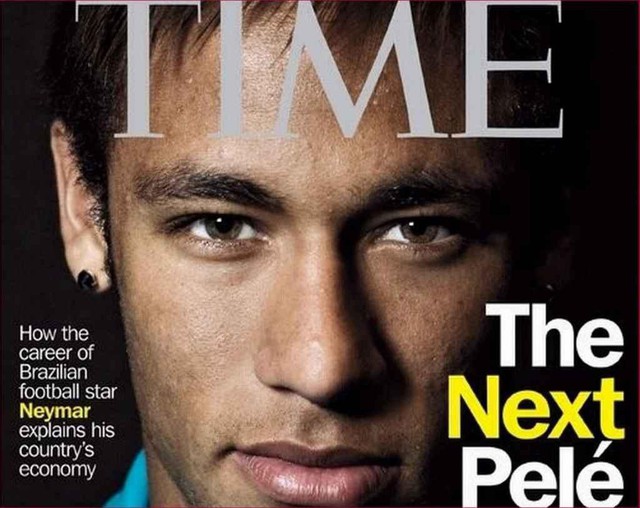 Neymar – More than a soccer star…
In Brazil, Neymar is not just a football superstar, he is a symbol of the whole country. Neymar is the first sports athlete in Brazilian history to be on the cover of the famous American Time magazine.
While playing football in the country, Neymar was already the richest player in the world. Two years ago, his income was 7th in the world. Now, his income is much higher than that. In Brazil, everywhere you go, you see Neymar on advertising posters.
But behind the appearance of a real player, Neymar is an emotional person. As a child, he often went to the Batista church in his hometown. Later, when he became rich, he often returned to raise money to upgrade this church. He also gives 10% of his income to charity, most of which is done in secret rather than publicly.
.